Navigating the roads of ordinary auto transport can be a daunting endeavor for classic car enthusiasts. From ensuring your precious vehicle is handled with care to understanding the nitty-gritty of insurance coverage, there's a lot to consider. But fear not! If you're stepping into this world for the first time or seeking a more reliable partner for your exotic car transportation, we are here to guide you.
This comprehensive guide will illuminate the unique aspects of the exotic car transport industry, guiding you through the intricate process of shipping these exquisite machines. We will delve into the intricacies of handling and care, explore the factors that set exotic car transport apart from standard auto shipping, and even offer a glimpse into the future of this industry.
Whether you're a seasoned collector, a proud owner of a single classic car, or just a car enthusiast dreaming about your future classic, we invite you to journey with us. After all, in the realm of exotic car transport, it's about more than simply getting from point A to point B; it's about ensuring your prized possession arrives safely, promptly, and in the pristine condition it deserves.
Welcome to our world, where passion meets precision, and classic car transport is an art form. We look forward to being your trusted companion on this journey. Don't hesitate to contact us if you have any questions or wish to avail our specialized exotic car transport services. Let's embark on this exciting voyage together.
What is Exotic Car Transport?
Exotic car transport is a specialized domain within the auto transport industry, specifically catering to the shipment of high-end, luxury, and classic cars. This service prioritizes the utmost care and precaution, safeguarding the pristine condition and significant value of these prestigious vehicles. An exotic car shipping company goes beyond the standard provisions of an average car shipping company, ensuring each transported vehicle arrives in flawless condition.
The service offerings within exotic car transport can be varied. Enclosed auto transport is a popular choice, providing added protection against weather elements and road debris. Other types of transport include air ride suspension for smoother rides, climate-controlled trailers for maintaining optimal temperature and humidity, and even white-glove service for that extra level of care. Whether it's a priceless classic car or a flashy luxury vehicle, exotic car transport services are equipped to handle the diverse needs of these special vehicles.
Role and Importance of Exotic Car Transport Services
The role of exotic car transport is monumental in the world of antique car transport, classic car transport, and luxury car transport services. The exquisite nature of these vehicles demands specialized attention. It's not just about moving an object from point A to point B. Exotic car transport involves preserving the condition, maintaining the value, and upholding the pride associated with these exotic vehicles. Every detail, from the initial inspection to the final delivery, is meticulously managed.
Investing in an exotic auto transport company's services ensures that your prized possession is handled with the same respect and admiration that you have for it. And in an industry teeming with auto transport companies, choosing one that specializes in exotic cars can make all the difference. It's not merely a car transport service—it's a pledge to treat your exotic car with the utmost care it deserves.
Diving Deeper – The Intricacies of Exotic Car Transport
What Sets Exotic Car Transport Apart?
Exotic car transport services go above and beyond standard auto shipping. From meticulous handling to specialized loading techniques, every detail is crafted to protect the vehicle's aesthetic and functional integrity. These differences are largely due to the significant monetary and sentimental value that exotic cars hold. Whether it's a timeless classic car, an antique car, or a top-tier luxury vehicle, each car is given VIP treatment in exotic car transport.
The Art of Handling Exotic Vehicles
The magic of exotic car transport lies in the handling of vehicles. Each exotic or luxury car is cautiously loaded using specific equipment, ensuring no damage to the vehicle. The vehicles are often secured using non-abrasive, soft tie-downs to keep them stable without causing any harm. An exotic car shipping company invests heavily in training their staff in these specialized procedures.
Who are the Users of Exotic Car Transport Services?
Exotic car transport services cater to a diverse range of vehicles. High-performance sports cars with their sleek design and breakneck speed, luxury sedans with their opulent interiors, rare and vintage models with a legacy of their own, and even vehicles of historical significance—these are all typical patrons of exotic car transport services. Each vehicle, with its unique needs, is given tailored treatment, reflecting the diversity within the world of exotic vehicles.
Exotic Car Transport and Enclosed Auto Transport
One of the hallmarks of exotic car transport is the use of enclosed auto transport. This mode of transport ensures the vehicle is completely protected from external elements, providing a safe and secure cocoon during transit. An enclosed auto transport company specializes in this type of shipping, ensuring your exotic car remains in pristine condition, shielded from the weather, dust, debris, and prying eyes, from start to finish.
Choosing an Exotic Car Transport Service – The Essential Criteria
The Art of Choice: Identifying the Best Exotic Car Shipping Companies
Choosing the right exotic car transport service is pivotal to ensuring your valuable vehicles reach their destination safely. It is not just about moving the vehicle from point A to point B, but also about preserving its value and condition throughout the journey. When weighing different exotic car shipping services, consider factors like the company's reputation, quality of service, and customer feedback. Each of these elements provides valuable insight into the company's reliability and the care they put into the exotic car shipping process.
The Power of Protection: Enclosed Auto Transport
Exotic or luxury car owners should also consider the transport method used. Enclosed auto transport is a crucial element in exotic car shipping, offering optimal protection for your vehicle. This method keeps your exotic car safe from the elements, road debris, and any other potential hazards that might be encountered in transit. An enclosed auto transport company specializes in such services, ensuring the utmost care of your valuable vehicle.
Classic and Antique Car Transport
The unique needs of classic and antique car transport shouldn't be overlooked. Classic and antique cars, often irreplaceable, require a level of care and attention to detail that goes beyond the standard. For these vehicles, ensure that the company you choose has experience and a solid track record in handling classic car transport.
Unraveling Exotic Car Transport Cost Factors
Lastly, the cost of the transport service is an important aspect to consider. While cost-efficiency is important, don't compromise on the quality of service. The exotic car transport cost is influenced by factors such as the type of vehicle, distance, and the level of service provided. Premium services like enclosed auto transport or specialized handling for luxury car transport may come at a higher price but provide unmatched protection and peace of mind. When it comes to shipping your precious exotic car, cost considerations should be balanced with the level of care and protection you expect.
The Journey – From Pickup to Delivery
A Majestic Journey: From Pickup to Delivery
The journey of exotic car transport is a carefully orchestrated process that ensures the safety and condition of your valuable vehicles. Starting from pickup, your classic car is meticulously prepared and loaded onto the transport vehicle. This often involves a thorough check to document the existing condition of the car, ensuring that any pre-existing damage is recorded.
From there, the vehicle is secured using professional-grade tools and equipment to prevent any movement or damage during transport. The auto transport service ensures the vehicle is protected, whether from the elements in the case of enclosed transport, or from road debris and dirt for open transport.
The Art of Preservation: Maintaining Vehicle Condition During Transport
A key aspect of exotic car transport is maintaining the pristine condition of the vehicle throughout the journey. This involves temperature control for sensitive vehicles, protective coverings to prevent scratches and dust accumulation, and secure fastening to avoid any shifts during transport. A classic car transport company takes these precautions seriously, appreciating the value and sentiment attached to each vehicle.
Heroes of the Journey: Professional Drivers
Lastly, the role of professional drivers cannot be overstated in the exotic car delivery process. These drivers are skilled and trained to handle high-value vehicles with utmost care. They navigate the route with precision, ensuring a smooth ride to prevent any potential damage. Not only are they trained to drive safely and efficiently, but they're also trained to handle unexpected scenarios on the road, ensuring that your exotic car reaches its destination safely.
It's these subtle nuances in the journey that truly highlight the value an exotic auto transport company brings to your vehicle's transportation. It's a majestic journey, treated with the respect and care that your classic car deserves.
Why Opt for Professional Exotic Car Transport Services?
Exotic car transport is more than a mere service. It's an art form, a specialized dance that understands and respects the rhythm of luxury car transportation. Opting for professional classic car transport services rather than the DIY alternatives can provide a level of safety, assurance, and convenience that's crucial when handling these valuable vehicles.
The Superiority of Specialization
The first and perhaps the most important benefit of using professional services is the specialization they offer. Handling an exotic or classic car is not the same as managing regular car transport. These vehicles are often sensitive, high-value, and require a particular level of expertise to transport safely and effectively.
Professional auto transport companies have the necessary training and experience to handle such vehicles with care. They know exactly how to load and unload these vehicles without causing any damage. They are also equipped with the right tools and materials to secure the car during transit and protect it from the elements. This kind of specialized handling can only come from professionals who are versed in the nuances of exotic car transportation.
Mitigating Risks and Ensuring Safety
Exotic cars are not just vehicles; they are often treasured investments or beloved collector's items. Inappropriate handling during transport can lead to costly damage, both monetary and sentimental. Professional services mitigate these risks with their careful procedures and thorough preparation.
Unlike open car transport, where vehicles are exposed to the elements, professional services often offer enclosed auto transport. This type of service provides an added layer of protection, shielding the luxury car from harsh weather conditions, road debris, and prying eyes. Moreover, the use of high-quality equipment and trained drivers significantly reduces the risk of accidental damage during the journey.
Insurance: The Safety Net
Despite the best preparations and procedures, accidents can happen. In such scenarios, the importance of comprehensive insurance coverage cannot be overstated. Professional classic car transport services offer extensive insurance coverage that protects your investment in the unfortunate event of an incident during transit.
A thorough insurance policy should cover any damages or losses incurred during the transport process. This peace of mind is essential, allowing classic car owners to entrust their prized possessions to the transport service with confidence.
Convenience: Door-to-Door Service
Finally, there's the undeniable advantage of convenience. Many exotic car transport services provide door-to-door service, collecting the vehicle from your chosen location and delivering it directly to its destination. This service removes the hassle and stress of coordinating pick-ups and drop-offs at transport depots.
Choosing a professional exotic car transportation service isn't merely a decision; it's an investment in security, peace of mind, and the well-being of your classic car. The blend of specialized handling, risk mitigation, insurance coverage, and convenience provides a level of service that's simply incomparable to DIY transport options.
Exotic Car Transport in the Future – A Glimpse Ahead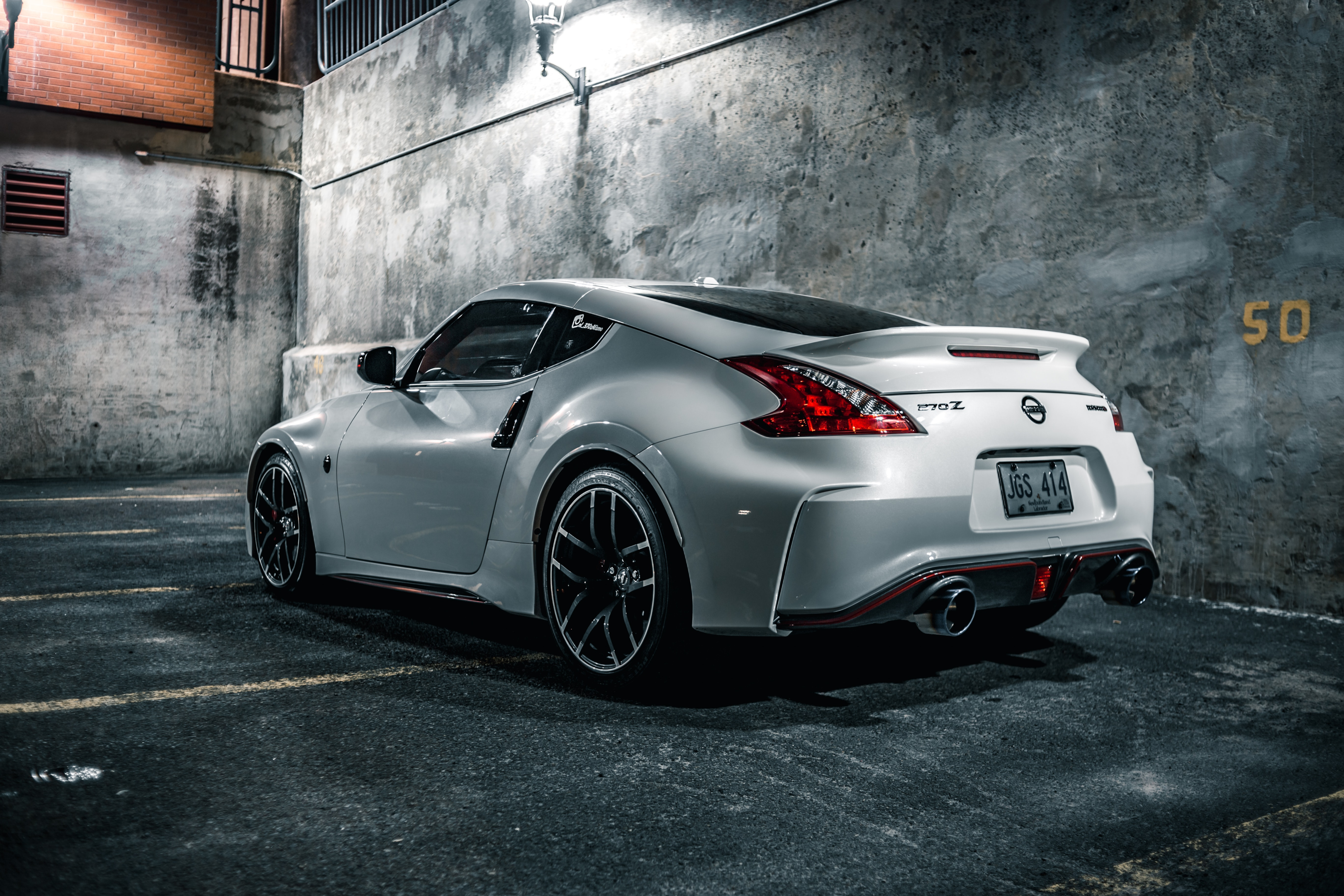 The world of exotic car transport has been experiencing an exciting evolution, aligning with the continual advancements in the auto industry itself. As classic car enthusiasts become more discerning and the vehicles themselves become more technologically advanced, the industry has an ever-greater need to adapt and improve.
Future Prospects and Trends
The future for exotic auto transport looks promising. This industry is becoming increasingly competitive, with companies striving to offer top-tier service at a reasonable price. This competition will drive innovation, likely leading to more efficient and safe ways of transporting cars, such as the advent of enclosed transport and air ride suspension systems.
There's a growing trend towards offering more comprehensive coverage for valuable vehicles. With exotic vehicles being such a prized possession, customers expect, and indeed require, the utmost care to be taken. This may involve expanded cargo insurance offerings, the use of enclosed carriers for extra protection, and potentially even storage facilities to provide a fully integrated service.
Technological Innovations
Innovation is the engine driving the future of luxury vehicle transportation. Technology will undoubtedly shape the industry, offering solutions for more efficient and safer transport. This might include advancements in GPS tracking for real-time updates, sophisticated scheduling software for more accurate pick-up and drop-offs, and advanced security systems for storage facilities.
Also, it's likely that technology will be used to streamline the shipping process, perhaps through apps that connect car enthusiasts directly with shipping companies or AI-powered algorithms to optimize routes and schedules for truck drivers.
Staying in Pace with the Auto Industry
As new vehicle designs become increasingly sophisticated, so too must the methods for transporting them. Newer models of luxury cars may have specific handling needs or particular sensitivities, which could require innovative transport solutions. The leaders in exotic auto transport will be those who can anticipate these needs and adjust their services accordingly.
Furthermore, classic car transport services will need to continue providing the highest level of professional service. This includes having experienced professionals who understand the unique needs of classic cars, providing door-to-door service for customer convenience, and ensuring transparent pricing without hidden fees.
Continuous Improvement
In the world of luxury auto transport, there's no room for complacency. The industry leader will be the one that continues to refine its services, always seeking to offer the best quality service. Whether it's improving compliance procedures, refining delivery estimates to provide an exact date, or offering the elusive white glove service, the key to success in the future will be continual improvement.
The future of exotic car transport is bright and exciting. With continual advancements in technology, increasing competition, and the evolving needs of the auto industry, the field will continue to innovate and improve, always seeking to offer the best service to the discerning classic car owner.
Final Words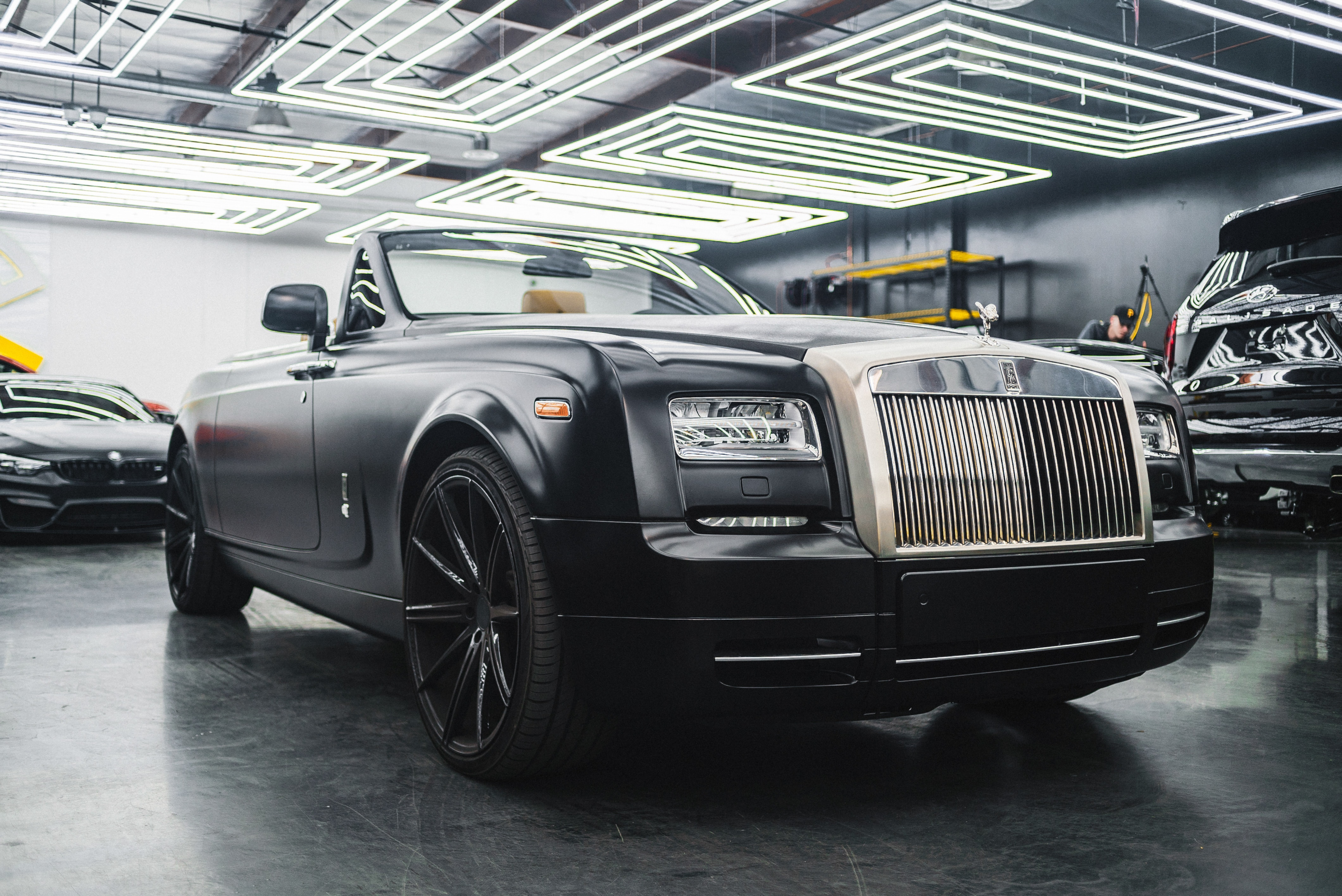 As we cross the finish line of this exciting journey into the world of exotic car transport, we hope that you now appreciate the intricacies and considerations that come into play when dealing with such unique and high-value vehicles. Our expedition has taken us through the various aspects of this specialized field, from understanding the distinct care and handling these luxury vehicles require to exploring the criteria for choosing a reputable exotic car transport service.
We've underscored the paramount importance of enclosed auto transport for exotic cars and discussed the pivotal role that professional drivers play in maintaining the pristine condition of these vehicles. Furthermore, we've emphasized the substantial benefits of utilizing professional exotic car transport services and the risks associated with inappropriate handling.
As any classic car owner will affirm, these treasured machines are more than mere vehicles; they embody our passion, our taste, and our pride. Their transport, therefore, should not be entrusted to just anyone but left in the capable hands of seasoned professionals.
The world of exotic car transport is continually evolving, influenced by technological advancements and shifting customer needs. As we glimpse into the future, the need for specialized transport services that can keep pace with the auto industry's evolution becomes increasingly clear.
In closing, we encourage you to carry this knowledge forward, using it to thoroughly research and make informed decisions when seeking an exotic car transport service. Your exotic vehicle is a precious possession, and it deserves the utmost care and dedication in its transport.
We at Exotic Car Transport are always here to assist you. Our commitment is to provide unmatched quality service, ensuring that your vehicle reaches its destination safely and in impeccable condition. Should you wish to learn more or engage our services, please don't hesitate to reach out to us. Our dedicated team is ready to offer personalized guidance and service to cater to your specific needs. Thank you for allowing us to be your guide in this elite world of luxury auto transport. Safe travels!