Ship Car to Washington State: Hassle-Free Vehicle Transportation Solutions
Shipping a car can often feel like a monumental task. It's easy to get bogged down by the logistics, from securing the right paperwork and license plates, to navigating the regulations set by the Washington State Department. The process can be particularly overwhelming when you're attempting to move a vehicle to or from popular locations such as Seattle or Tacoma.
However, amidst the chaos and the confusion, a shining beacon of hope exists – stress-free solutions are available! It's all about finding the right auto shipping service, and that's where we come in. Exotic Car Transport specializes in offering seamless WA auto carrier services and WA auto hauling services that mitigate these common pain points.
Imagine having your car delivered directly to your doorstep in Spokane, Tacoma, or even Yakima without lifting a finger. Sounds ideal, doesn't it? That's the ease and convenience that we aim to provide through our robust Washington car transport services.
So, if you're grappling with the idea of car shipping, breathe easy and remember that help is just around the corner. Here at Exotic Car Transport, we're committed to making your auto shipping experience as smooth as possible. Stay tuned to learn more about how we can assist you.
Understanding Car Shipping to Washington State
Shipping a car to Washington State involves several steps, from selecting a reliable Washington auto transport company, preparing the vehicle for shipment, scheduling pickup and delivery, to finally receiving your car at your chosen destination. This process is not merely about transportation, but it also provides the necessary insurance for your vehicle during transit.
What Car Shipping to Washington State Involves
The need for such services arises for various reasons. Individuals relocating to Washington often find it more practical and convenient to use Washington car shipping services than to drive the vehicle cross-country, particularly when moving from distant locations. Furthermore, car dealerships that need to transport multiple vehicles to or from Washington State and car enthusiasts purchasing vehicles from out-of-state dealerships or auctions will also require WA auto transportation services to safely deliver their vehicles.
This article aims to guide you through the process of shipping a car to Washington State. It will provide valuable insights on how to find the best car shipping companies in Washington State, understand the specifics of shipping a car from California to Washington State, calculate the costs involved, and prepare your car for shipping. We'll also address common queries that people have about shipping a car.
Washington Auto Transport Sector
The Washington auto transport service sector is booming with companies such as those in Spokane Valley providing top-notch services. Hence, it's essential to know how to select the best auto transport companies to meet your specific needs. Washington car shipping services do more than just transport your vehicle; they ensure its safety and timely delivery. These are the primary aspects we'll delve into in this article. So whether you're just casually contemplating shipping a car or are already neck-deep in planning your Washington car transportation process, we invite you to join us on this enlightening journey.
Car Shipping Companies in Washington State
Washington car shipping provides an indispensable service for residents, car dealers, and anyone in need of transporting a vehicle into or out of the Evergreen State. These companies, leveraging their wide network of carriers and logistic capabilities, shoulder the responsibility of securely moving your vehicle from one location to another. They provide Washington auto transport services that alleviate the burdens of long-distance car transport and safeguard your vehicle during transit.
Tips On How to Choose The Best Car Shipping Company For Your Needs
There's a surfeit of reasons why shipping a car to Washington State using professional car shipping services is a wise decision. For one, it saves you from the wear and tear of long-distance driving and the associated risks of road accidents. Moreover, you can bypass the fatigue of the journey and the potential for unexpected costs such as lodging, meals, and vehicle maintenance. With WA auto transportation services, your vehicle is insured throughout its journey, offering you peace of mind.
However, the quality of service can significantly vary among Washington car shipping companies, which makes the selection process crucial. Here are a few tips on how to choose the best car shipping company for your needs:
Reviews and Reputation
Check online reviews and ratings on platforms such as the Better Business Bureau. Look for companies that consistently garner positive feedback from their customers.
License and Registration
Ensure the company is registered with the Department of Transportation and has a valid Motor Carrier Number.
Insurance Coverage
Make sure the company provides adequate insurance coverage during transit. Ask for a copy of their insurance policy if necessary.
Services Offered
Assess whether the company provides the specific services you need. For instance, do they offer door-to-door delivery, terminal-to-terminal shipping, or both? Can they handle your specific type of vehicle, be it a sedan, classic car, or an SUV?
Price Quotes
Request detailed quotes from multiple companies and compare them. Keep in mind, the cheapest option may not always be the best.
Washington auto transport companies like those operating in Spokane Valley, Washington, take the stress out of shipping a car. With their expertise and commitment to quality service, you can rest assured knowing your vehicle is in good hands. Remember, a reputable auto transport service doesn't just deliver your car; they deliver peace of mind.
Shipping a Car from California to Washington State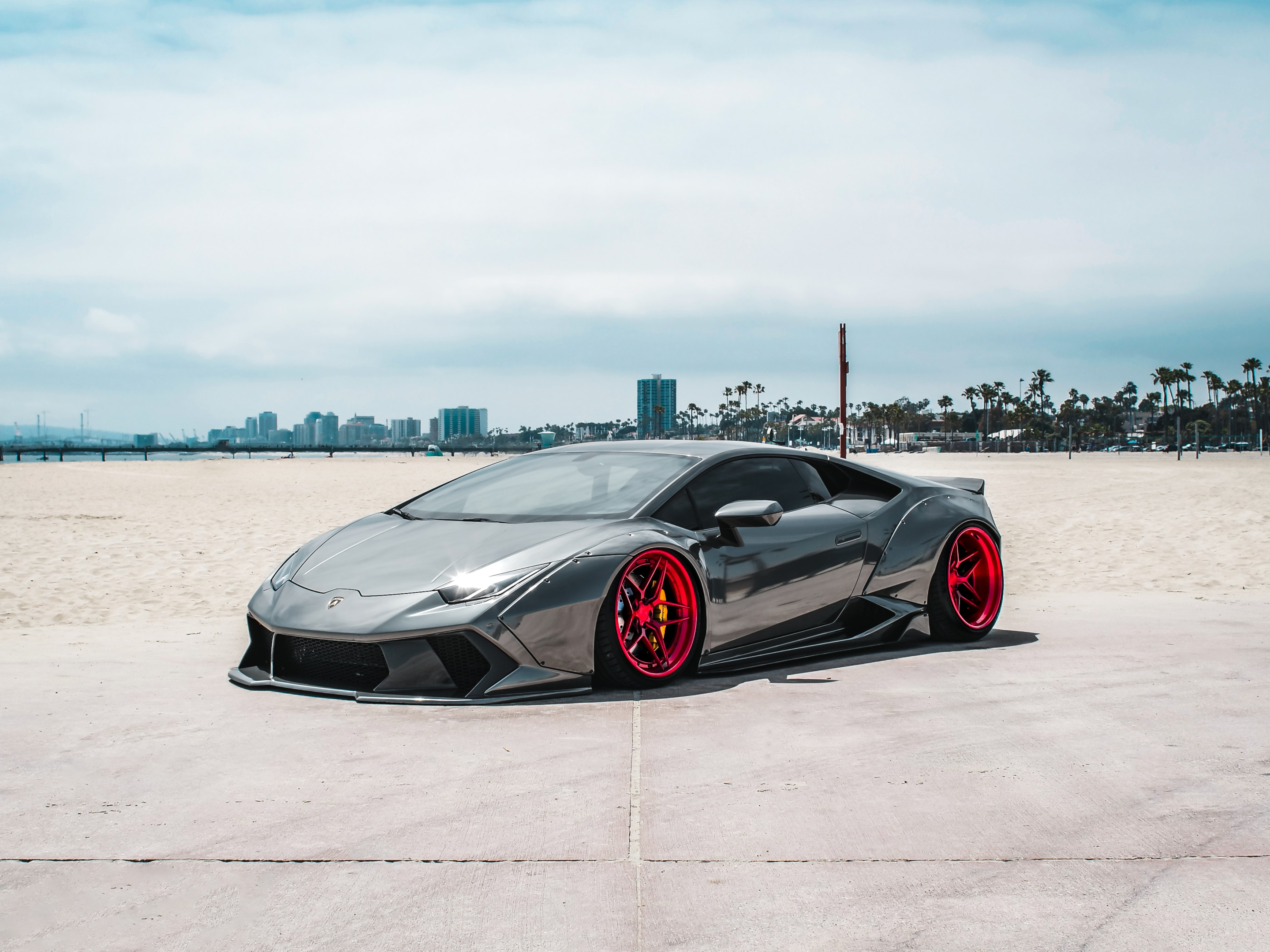 A. Understanding the Unique Challenges
Transporting a vehicle from the sun-soaked shores of California to the lush landscapes of Washington State is no ordinary feat. This process comes with its unique set of challenges and considerations, often intertwined with a labyrinth of logistical details.
B. The Role of Washington Auto Transport Services
Fortunately, reputable Washington auto transport services have mastered the art of safely traversing this thousand-mile journey, ensuring your vehicle arrives in pristine condition.
C. The Impact of Varying Climate Conditions
A crucial consideration in this interstate journey lies in the vastly different climates of California and Washington. The humid and rainy conditions in Washington, contrasted against California's sunny disposition, could potentially affect your vehicle's performance.
D. Navigating Dense Traffic Conditions
Another point to ponder is the dense traffic conditions in both states' metropolitan areas, like Los Angeles in California and Seattle in Washington. These traffic conditions can influence the shipping time and, consequently, the auto transport services' costs.
E. Anecdote: The Case of John's Vintage Mustang
Take, for instance, John, a classic car collector in San Francisco. He purchased a vintage Mustang in Washington and was anxious about its transport. Hiring a reputable auto transport company put his worries to rest. Their experts advised him on closed auto transport to protect his precious cargo from weather elements.
F. Expertise of Auto Transport Companies: Ensuring Safety and Efficiency
Remember, the journey from California to Washington State traverses diverse terrains, weather conditions, and traffic situations. A reliable auto transport company knows these routes, including the surrounding areas of Spokane Valley, like the back of their hand. They utilize this knowledge to ensure your vehicle arrives safely and efficiently at your Washington destination.
Auto Transport Companies in Washington State
A. The Role of Auto Transport Companies
Washington auto transport companies play an indispensable role in streamlining the complex process of car shipping, facilitating both in-state and interstate vehicle transport. These specialized entities take the reins, transforming a potentially stressful endeavor into a seamless, hassle-free experience. Auto transport companies are seasoned veterans in handling a vast array of vehicles, from daily drivers and family minivans to classic cars and exotic supercars.
B. Understanding the Scope of Services
Understanding the services provided by these companies is the first step in leveraging their expertise. For instance, companies offering WA auto shipping services can accommodate different transport requirements. This might range from door-to-door delivery for utmost convenience to terminal-to-terminal shipping for clients seeking cost-efficient options. Additionally, there's a choice between open and enclosed transport depending on your vehicle's value and your comfort level with exposure to the elements during transit.
C. Tips on Finding the Best Auto Transport Company
Research: Start with an online search, zeroing in on companies that offer the specific services you need. This includes companies that specialize in shipping a car to, from, or within Washington State.
Reviews and Reputation: Pay close attention to reviews and ratings from previous clients. These provide valuable insights into a company's reliability and service quality. Websites like the Better Business Bureau can serve as trustworthy sources for this information.
Transparency: A credible auto transport company will be upfront about their pricing structure, insurance coverage, and any potential additional costs. This transparency ensures that there are no unpleasant surprises in your final bill.
Customer Service: Efficient customer service is a hallmark of a good auto transport company. They should be responsive, approachable, and willing to answer all your queries.
D. Making the Choice
Choosing the best auto transport company in Washington State requires a careful balance between service quality and cost. It's essential to look beyond the cheapest offer and consider the value you're getting for your money. After all, when it comes to shipping a car, peace of mind and confidence in your chosen service provider are invaluable.
Preparing Your Car for Shipping
A. Introduction to Car Shipping Preparation
Before handing over your vehicle to a Washington auto transport company for shipping, there are some crucial steps to follow. This preparation is instrumental in ensuring a smooth and hassle-free auto transport experience.
B. Step-by-step Guide
Clean Your Vehicle: Start by giving your car a thorough wash. This not only keeps the car neat during transit but also makes it easier to identify any pre-existing damages before shipping.
Document Existing Damage: Take clear photos from multiple angles to document the current condition of your vehicle. This serves as evidence, providing a reference point in case of any disputes about damages incurred during the shipping process.
Remove Personal Belongings: Auto transport companies are not liable for any personal items left in the vehicle. Plus, additional weight from these items might complicate the transport process.
Check Tire Pressure and Fluid Levels: Ensure the car's tires are properly inflated and all fluid levels (including fuel) are at an optimal level. This prepares your car for loading and unloading during the transport process.
Disable the Alarm: To prevent any disruptions during transit, make sure to disable your car alarm.
Handover: Finally, provide the necessary keys to the Washington auto transport company and brief them about any special instructions related to your vehicle.
C. Importance of Preparation
Each step plays a crucial role in ensuring a smooth car shipping process. It safeguards your interests, protects your vehicle, and helps the WA auto transport services perform their job without unnecessary complications. Proper preparation sets the stage for a successful, stress-free car shipping experience, whether you're shipping within surrounding areas Spokane Valley or across state lines.
Understanding the Costs of Car Shipping
A. Breaking Down the Costs
Car shipping costs can vary considerably depending on a multitude of factors. The most common elements include the type of vehicle (classic cars or luxury cars could demand a premium), the transport method (enclosed transport vs. open), distance (long distance auto transport often costs more), and the pickup and delivery locations (residential or business location). Other factors like the vehicle's weight, size, condition, and whether expedited shipping is required also influence the final cost.
When shipping to Washington State, additional factors might come into play. For example, the location within Washington State could significantly affect the price. Car shipping to urban areas like Seattle, Tacoma, Spokane, or Kent might be cheaper compared to surrounding areas such as Yakima, Everett, or Bellingham. This is because major interstate highways often pass through these populous areas, facilitating transport.
B. Money-Saving Tips
Plan Ahead: Early booking can help you secure better rates. It also gives you ample time to explore different quotes from several Washington auto transport companies and pick the best fit for your budget and requirements.
Off-Peak Seasons: The cost to ship a car can be lower during off-peak seasons. Washington's highways are generally less congested outside of the summer months, potentially making transportation easier and cheaper.
Terminal to Terminal Shipping: Although less convenient than door-to-door service, opting for terminal-to-terminal transport can save money.
C. Negotiating and Finding the Best Deals
Negotiation is key to getting the best deals from WA car shipping services. Be open and upfront about your budget constraints. A good auto transport company would typically work with you to provide excellent customer service and meet your needs. Also, look out for any promotions or discounts that car transport companies might offer.
Remember, while the goal is to find cost-effective shipping services, quality should never be compromised. Ultimately, the safety and timely delivery of your car should be your top priority. So, as you navigate through the car shipping process in Washington, keep these points in mind.
Common Questions(FAQs) About Car Shipping to Washington State
How long does it take to ship a car to Washington State?
The duration for car transport to Washington State depends on several factors, including the starting point of the journey, the auto transport method chosen, and the specific location within the state. Transport services from nearby states like Oregon or California could be quicker compared to long-distance auto transport from the East Coast or Midwest.
What information do I need to provide for shipping a car?
When arranging auto shipping services, be prepared to provide details like the make, model, and condition of your car. If your car is a classic, be sure to mention it as it may require special handling. Also, the pickup and drop-off locations are crucial. Whether it's a residential or business location, in Seattle, Spokane, Tacoma, or the surrounding areas like Everett, Kent, or Kirkland, be sure to provide accurate information.
What does door-to-door shipping mean?
Door-to-door shipping means your vehicle is picked up from your specified location (a residential or business location) and delivered to the destination address you provide. It's the most convenient way to ship a car, though typically slightly more expensive than terminal-to-terminal services.
Do I need to prepare my vehicle before shipping?
Yes, there are several steps you should take to prepare your car for transport. Remove personal belongings, check the car for any existing damage, and ensure the car is in good working order.
How much does it cost to ship a car to Washington State?
The cost to ship a car to Washington State varies based on distance, vehicle type, transport type, and season. For a detailed quote, it's best to contact Washington auto transport services directly.
Remember, while there are many auto transport companies out there, you should always prioritize safety, reliability, and excellent customer service when choosing a company to entrust with your vehicle.
Final Words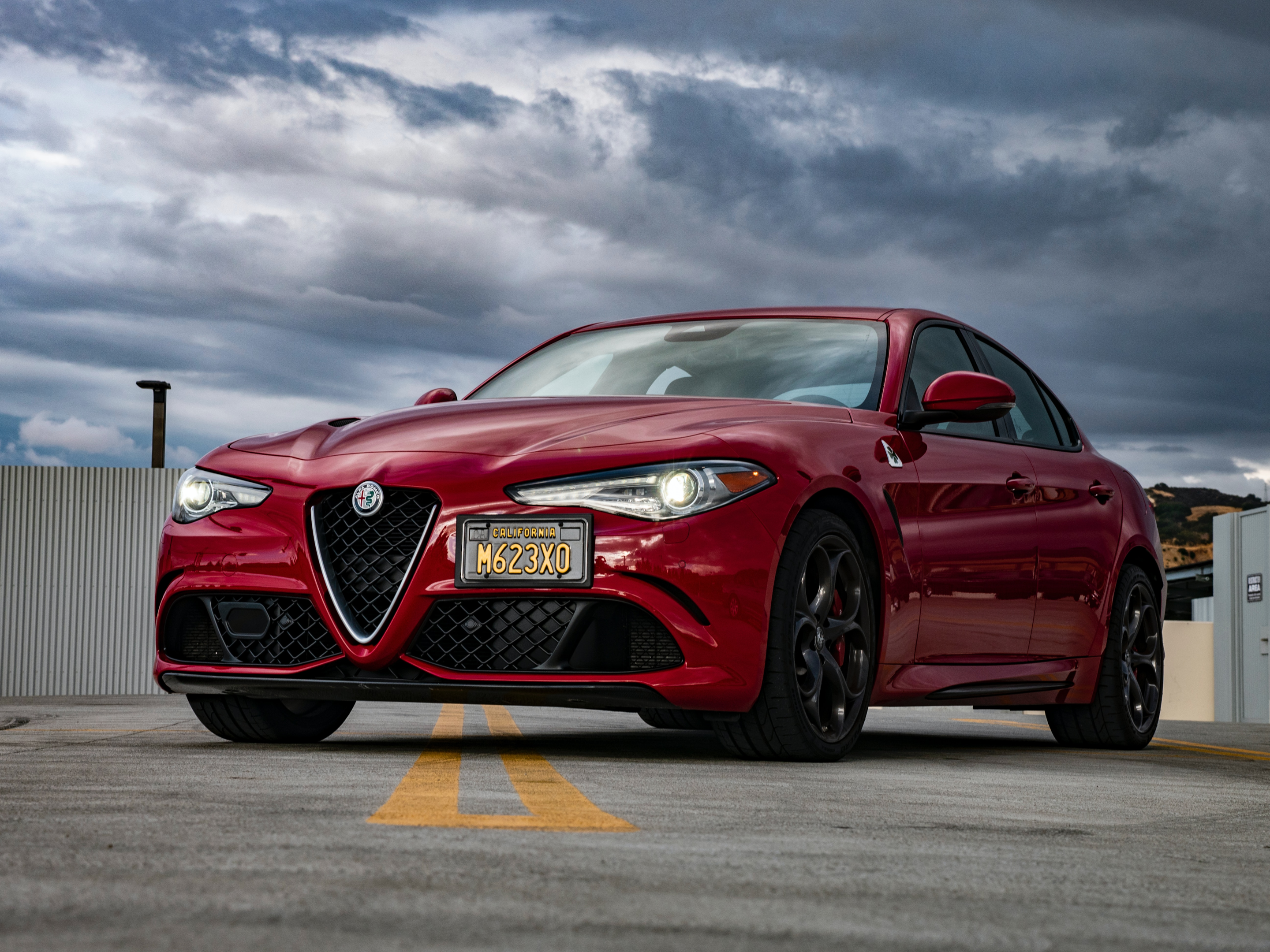 Shipping a car to Washington State can be a straightforward process when you partner with the right auto transport company. We've explored the intricate details of this service, providing you with insights into how Washington car transport works and the various considerations involved in the process.
Whether you're moving a vehicle from the sunny beaches of California, the bustling streets of New York, or any place in between, reliable Washington auto transport services can ease your concerns. From Spokane Valley to Seattle, Tacoma, and the surrounding areas, there's an auto transport solution tailored to your needs.
Remember, preparation is crucial. Whether you're seeking wa car transport services for a classic car, a family SUV, or a luxury vehicle, readying your vehicle for transport is a step you can't afford to overlook. Involving an auto carrier service will require you to consider various factors such as timing, cost, and the transportation method that suits your car best.
Exotic Car Transport is here to help. We understand the transportation process and can provide reliable wa auto hauling services to ensure your car reaches its destination safely. So whether you're shipping across the state or across the country, don't hesitate to contact us. We'd love to hear your experiences, answer your questions, and provide the necessary support for a hassle-free car shipping experience. After all, your car is more than just a vehicle – it's a part of your lifestyle, and we're here to ensure it's taken care of.