Navigating the process of car shipping in Boston can initially seem like a complex endeavor. However, as with many aspects of life in our bustling city, a little knowledge can go a long way towards simplifying things. This guide aims to break down the process, outlining key considerations, and providing tips to ensure you have a smooth car shipping experience. Whether you're a car enthusiast bringing home an exotic car or a family relocating to the city, understanding the car shipping process is vital to ensure a safe and hassle-free journey for your vehicle.
At Exotic Car Transport, we pride ourselves on making car shipping as seamless as possible. We're here not only to offer our services but also to serve as a resource for vehicle owners in Boston and the surrounding areas. Whether you're shipping a car for the first time or are looking for more efficient ways to handle your auto transport needs, we're here to guide you through the process. So, sit back, buckle up, and let's navigate the car shipping landscape in Boston together.
Understanding Car Shipping
Car shipping is a unique and specialized service that caters to the needs of various individuals and businesses. It involves the transportation of motor vehicles from one location to another, providing a vital solution for various scenarios, such as moving to a new city, purchasing a vehicle from a distance, or transporting classic or luxury vehicles.
Boston car shipping services are part of a broader auto transport industry, and they come with unique features and advantages. Unlike standard transportation methods, car shipping ensures the safe and secure transit of your vehicle without the usual wear and tear of a long drive. It's a hassle-free service provided by a car shipping company that guarantees your vehicle's safe arrival at the intended destination.
Boston car shipping companies offer various options to meet the varied needs of customers. For example, if you have a classic or luxury car, you may opt for enclosed auto transport carriers, which offer extra protection against weather elements and road debris.
The best car shipping companies in Boston provide comprehensivevehicle shipping services, accommodating all types of vehicles. They also handle all the logistics, from pick-up to delivery, ensuring a seamless experience for the customer.
It's crucial to understand the unique value provided by a Boston car shipping company. They are more than just an auto shipping company; they are your partners in ensuring that your vehicle reaches its new home safely and efficiently. With a robust network and seasoned professionals, a Boston auto transport company can make the complex process of vehicle shipping feel effortless.
Car shipping services play an indispensable role in various situations and needs. It's not just about moving vehicles around; it's about providing a vital service that offers peace of mind and convenience to vehicle owners. Whether it's a car you've just purchased from a distant location or the trusted vehicle that needs to accompany you in a move, Boston car shipping services are there to make the process more manageable.
Choosing the Right Car Shipping Company in Boston
Factors to Consider When Selecting a Car Shipping Company
Choosing the right car shipping company in Boston is crucial to ensure a smooth and successful auto transport process. Numerous factors need to be considered, such as the company's reputation, the range of services they provide, their customer service, and of course, their rates.
It's advisable to start with research on the Boston car shipping landscape. Look for customer reviews and ratings for each car shipping company. Additionally, it's essential to verify their licensing and insurance, as this provides assurance that the company is legitimate and reliable.
Understanding the Services Offered by Boston Car Shipping Companies
Boston car shipping companies offer a range of services to cater to diverse customer needs. These services typically include door-to-door shipping, terminal-to-terminal shipping, enclosed auto transport, and open auto transport. Some companies may also offer expedited services for customers who need quick delivery.
Understanding the details of each service can help you choose the one that best suits your needs. For example, if your primary concern is your vehicle's protection against the elements, you may opt for enclosed auto transport.
Avoiding Common Pitfalls When Selecting a Shipping Company
One common pitfall when choosing a car shipping company is focusing solely on price. While cost is undoubtedly an important factor, it should not overshadow other crucial aspects such as service quality and reliability.
Another pitfall is not thoroughly checking the shipping company's insurance policy. It's critical to understand what is covered in the event of damage during transit.
By keeping these factors in mind, you can make an informed decision and choose the right Boston car shipping company for your needs. With the right choice, you can ensure a hassle-free and efficient auto transport experience.
The Car Shipping Process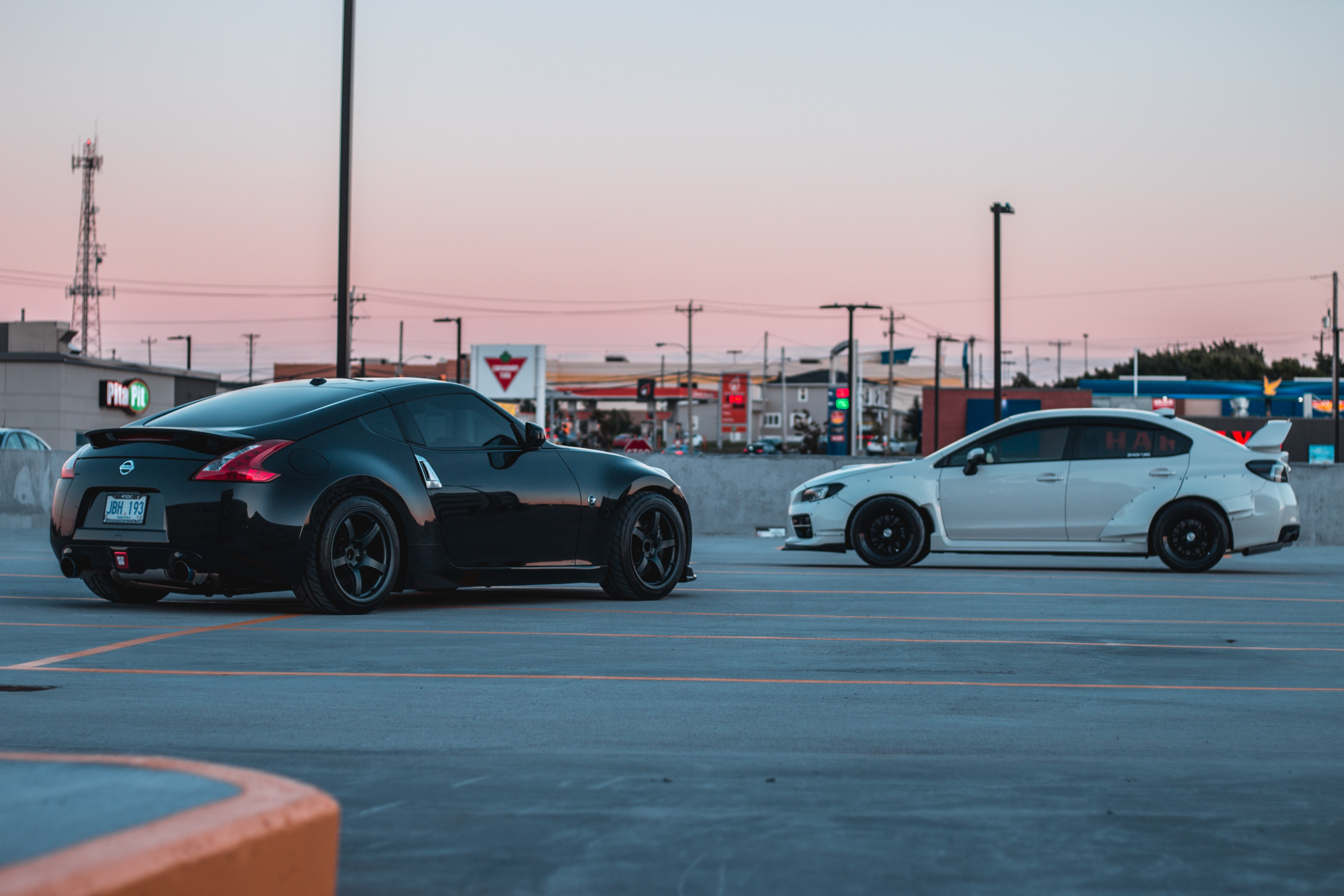 Step-by-Step Process of Car Shipping
Shipping a car involves several key steps. The process typically begins with obtaining a quote from a Boston car shipping company, which will be based on factors like the distance of the journey, the size of the vehicle, and the type of shipping service chosen (open or enclosed auto transport).
Once you have agreed to the terms with your chosen Boston car shipping company, the vehicle will be picked up from the designated location. It's advisable to prepare your car for shipping by removing personal belongings and checking the vehicle's condition.
The car is then loaded onto the transport truck and begins its journey. During this stage, the Boston car shipping company should provide updates on the progress of the shipment, ensuring you are kept informed.
Finally, the vehicle is delivered to the specified destination. It is critical to inspect your car upon delivery to confirm that it has arrived in the same condition it was in at the start of the journey.
How Boston Car Shipping Companies Handle the Process
Boston car shipping companies are well-versed in the shipping process, ensuring that each step is handled with utmost care and professionalism. They use the latest technology to track shipments, providing customers with timely updates. These companies also adhere to safety standards to guarantee the protection of your vehicle during transit.
The Importance of Insurance During the Shipping Process
Insurance plays a vital role in the car shipping process. Before entrusting your vehicle to a Boston car shipping company, confirm they have a robust insurance policy. This coverage should protect your car from potential damage during transport. Furthermore, it provides peace of mind knowing that if something unexpected happens, the costs will be covered.
The car shipping process may seem complex, but with a reliable Boston car shipping company handling the logistics, it becomes a much smoother, more manageable experience.
Special Considerations in Car Shipping
Shipping a Car from Long Distances: Florida to Boston
Whether you're relocating or buying a car from afar, long-distance auto shipping is often a necessary service. For instance, shipping a car from Florida to Boston requires careful planning and a reliable auto transport company to ensure the vehicle's safe arrival. These journeys often necessitate additional considerations like weather conditions, varied terrain, and increased transit times, all of which Boston car transport companies are equipped to manage effectively.
How Shipping Companies Handle Long-Distance and Cross-State Transport
Handling long-distance and cross-state car transport requires expertise and thorough knowledge of various state regulations. An established Boston auto transport company has the experience to navigate these complexities. They usually offer different options such as open and enclosed auto transport, allowing you to select the one that best fits your needs. These companies also provide full insurance coverage, providing you peace of mind that your car is protected throughout its journey.
Catering to Special Shipping Needs
Not all vehicles are created equal. Whether you need to transport classic cars or have other specific requirements, the right Boston car transport company can provide the necessary accommodations. They understand the unique needs associated with different vehicle types and work diligently to ensure your car arrived in the same condition it was sent. Reliable services at an affordable price are what you should expect from your chosen auto transport company.
In all these special circumstances, the role of Boston car transport companies is indispensable. They offer professional, reliable services tailored to your unique needs, ensuring that your vehicle is safely delivered to its destination.
Auto Shipping in the New England Region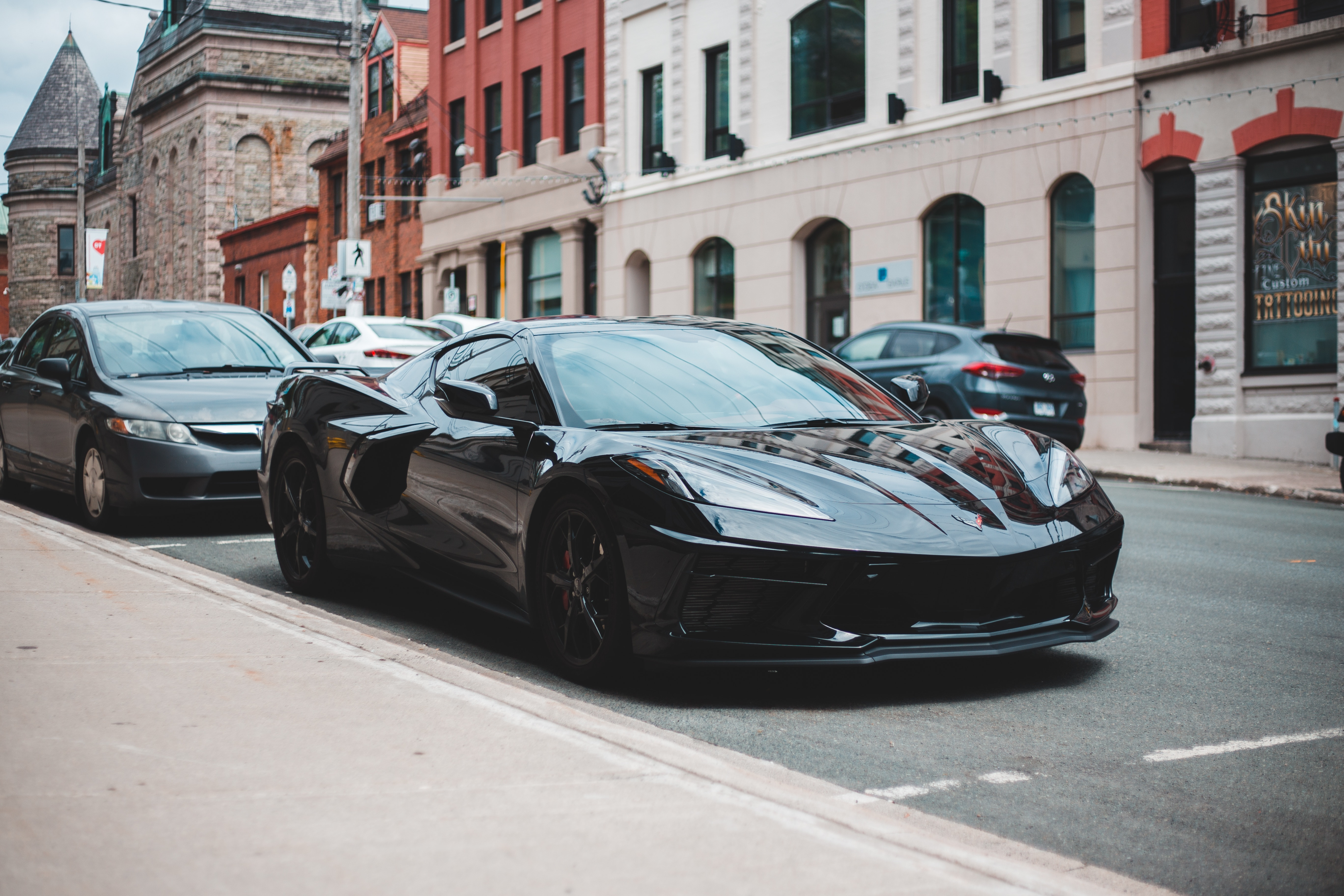 Understanding Car Shipping in the New England Region
The New England region's car shipping operations may differ slightly from those in other parts of the country due to its unique geographical and climatic characteristics. Auto shipping services in this area need to account for weather variations, road conditions, and regional regulations, all while ensuring timely delivery of the vehicle shipped.
Role of Boston Auto Transport in New England Auto Delivery
Boston, being one of the major cities in the New England region, plays a vital role in the broader context of New England auto delivery. Boston auto transport services serve as a central hub for the New England region, connecting various locations within and beyond the region. Whether you're shipping your car to or from a city as far away as San Francisco, or just within the New England region, Boston's auto transport services play a pivotal role in ensuring that your car reaches its destination safely and efficiently.
Tackling Regional Challenges
Navigating the New England region's weather patterns and geography can pose unique challenges. But with an experienced auto transport company that understands the region's specific demands, you can rest assured that these challenges are competently addressed. The company's expertise ensures that every vehicle shipped – regardless of the route or distance – receives the best care and arrives safely at its destination.
Car Shipping in Boston's Neighborhoods
Neighborhood-Specific Considerations in Auto Shipping
In Boston, car shipping can have neighborhood-specific considerations, making it different from cross-country auto shipping, like from Boston to Las Vegas. Take Motor City Roxbury, for instance. Known for its historical importance and unique cityscape, shipping a car to or from this neighborhood may involve navigating narrow lanes or dealing with parking restrictions. Auto shipping companies should be well-versed with the Massachusetts Registry regulations and other local laws to facilitate efficient shipping services in such areas.
Navigating Boston's Unique Cityscape
Boston, with its amalgamation of modern skyscrapers and historical landmarks like the Freedom Trail, presents a unique cityscape for car shipping companies. Traversing through different zip codes, these companies need to be well-equipped to handle the city's traffic patterns, parking regulations, and road conditions. From enclosed trailer services for luxury cars to offering special discounts for certain locations, auto shipping companies need to consider these factors to provide cost-effective and hassle-free services.
Transparency in Car Shipping Services
When shipping your car in the Boston area, be it within a neighborhood or across cities, you should always look for an auto shipping company that is transparent with its fees. Avoid any hidden fees by asking for a detailed, free quote upfront. This will ensure that the moving process is as smooth as possible and free from any unpleasant surprises.
A Special Note for the Locals: "Thanks, Guys!"
Local Bostonians appreciate the efforts auto shipping companies make to adapt to the city's unique demands. The sentiment is often echoed in the phrase "Thanks, guys!", reflecting their gratitude towards the seamless service they receive.
Final Words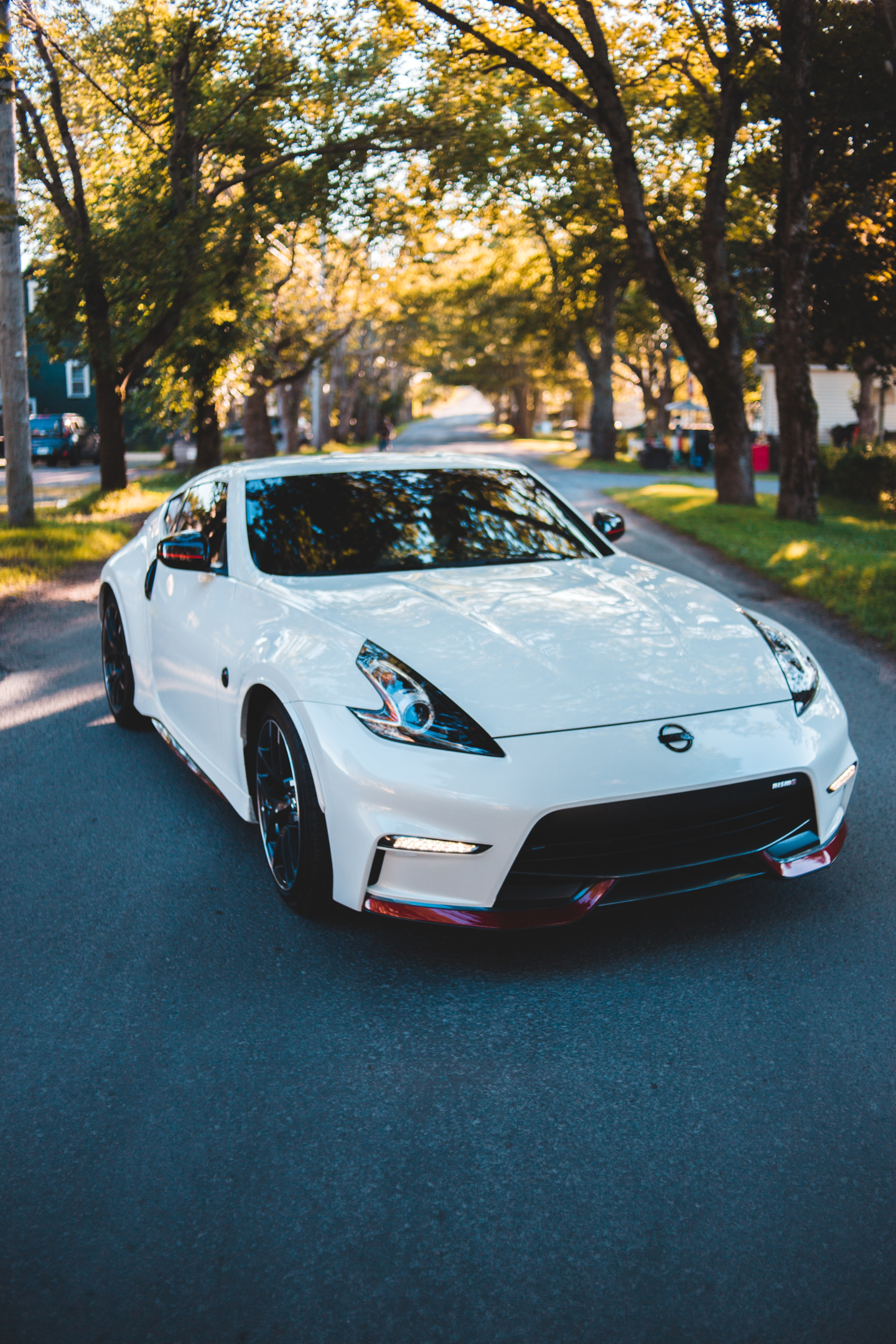 Navigating the ins and outs of car shipping in Boston may seem like a daunting task, given the unique landscape, diverse neighborhoods, and specific regulations. However, understanding the process, from choosing a reliable auto shipping company to knowing the specific considerations for long-distance and neighborhood-specific shipping, can significantly streamline your experience.
Our journey through this guide illuminated various facets of auto shipping in Boston. From understanding the role of auto transport companies, the specifics of Boston auto transport, to managing unique circumstances like shipping from faraway locations, it's evident that knowledge is your best companion in this process.
It's essential to consider the broader picture too, understanding how Boston fits into the larger New England auto delivery landscape. Each neighborhood, like Motor City Roxbury, has its unique demands and charm that influence the car shipping process.
Remember, the ultimate goal is to ensure your vehicle arrives safely at its destination, whether you're moving a family car or a cherished classic car. This process requires trust, transparency, and a commitment to providing the best service possible.
In conclusion, whether you're shipping your car to Boston or from the city, knowledge about the process, companies, and specific considerations will ensure a smoother, more efficient experience. At Exotic Car Transport, we're committed to helping you navigate this process with ease. If you have any more questions or if you're ready to ship your car, don't hesitate to contact us. We're here to help make your car shipping experience in Boston as effortless as possible.