Lone Star State Bound: Your Comprehensive Guide to Shipping a Car to Texas
The process of transporting a vehicle, especially over long distances, can be a daunting task filled with numerous complexities. It involves much more than merely booking a carrier and waiting for your car to arrive at the destination. As such, it is crucial to understand the intricacies of the auto transport process to make well-informed decisions and ensure a smooth and stress-free shipping experience.
This guide is designed to provide you with an in-depth look at car shipping to Texas, a popular destination for auto transport services. Whether you're moving due to a new job, military relocation, college, or simply planning to send a vehicle to family or friends, this guide will be of great assistance.
We will explore various aspects of car shipping, starting from the basics of auto transport and understanding why you might need to ship a car to Texas. Then we'll dive into choosing a reliable car shipping company, preparing your vehicle for transport, and understanding the costs involved. The guide will also walk you through what to expect during the shipping process, discuss specific considerations for shipping a car to Texas, and provide an overview of the state's auto transport laws and regulations.
We, at Exotic Car Transport, understand that shipping a car is a significant task. Our commitment is to help you navigate the process effectively and provide you with all the necessary information to make the best decision for your vehicle transport needs. With our vast experience in the auto transport industry and focus on customer satisfaction, we are ready to assist you every step of the way.
Understanding Car Shipping Basics
The Mechanics of Auto Transport
Shipping a car to Texas or any other state involves several steps, many of which are executed behind the scenes. Auto transport, the process of transporting a car from one location to another, involves coordination among various parties to ensure the vehicle arrives at its destination safely. Car shipping is typically carried out using trucks, either individually or as part of a larger shipment of multiple cars. This service can be beneficial when moving a car across state lines, selling a vehicle, or transporting a car to a car show or other event.
Different Car Shipping Services
The car shipping industry offers a variety of services to meet different customer needs. Some of these include open auto shipping, where the car is transported on an open-air trailer, and enclosed auto shipping, where the car is carried in a closed container for extra protection. There are also door-to-door car shipping services, where the car is picked up from a specified location and delivered right to the customer's doorstep, and terminal-to-terminal services, where the car is dropped off and picked up from designated locations.
The Key Players in Auto Transport
The auto transport process is facilitated by three main parties: the customer, the broker, and the carrier. The customer is the individual who needs to have the car shipped, and the broker is the intermediary who connects the customer with a reliable auto transport company. Brokers have a wide network of car shipping companies that they work with and are responsible for obtaining quotes on behalf of the customer. The carrier is the company or individual who actually transports the car, usually owning the truck or trailer used for the transportation. The relationship between these three parties is crucial to ensuring a smooth Texas car shipping service.
Understanding these basics will help you in making informed decisions when you're ready to ship your car. Whether you're moving to Texas, buying a car from there, or relocating for any other reason, knowing the ins and outs of the car shipping process can make your experience less stressful and more efficient.
Why You Might Need to Ship a Car to Texas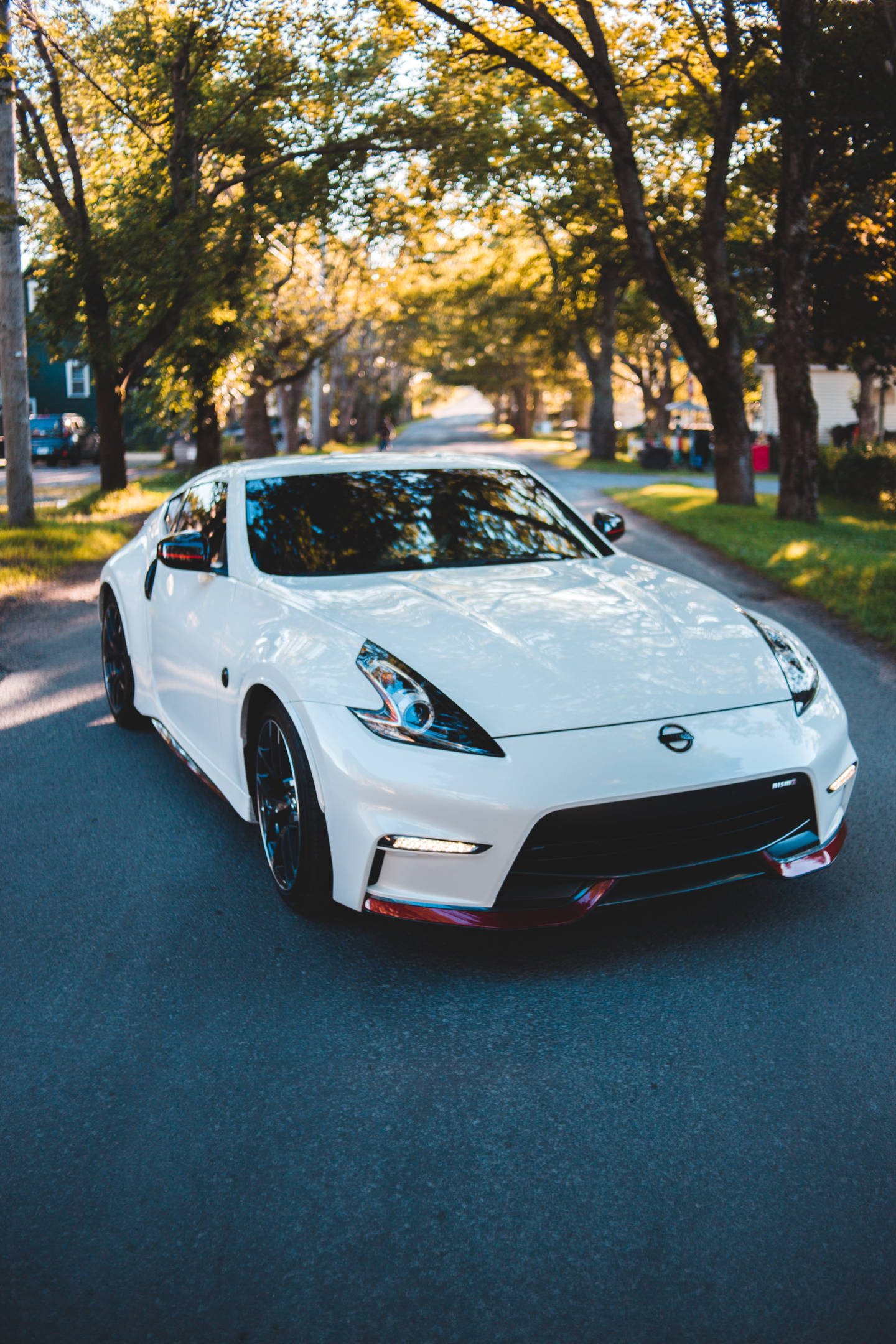 Common Reasons for Auto Shipping to Texas
There are several reasons why individuals or businesses might need to use auto transport services to ship a car to Texas. Some people may be relocating to Texas for work or school, while others might be selling or buying a car from or to someone in the state. Additionally, car collectors or enthusiasts attending car shows or auctions in Texas might require car shipping services to transport their vehicles. In some cases, businesses such as car dealerships or rental agencies may need to move their fleet of cars to different locations within Texas or from other states.
Texas: A Frequent Destination for Car Shipping
Texas, known for its large size and robust economy, is a popular destination for car shipping. Many people move to Texas for its job opportunities, affordable cost of living, and warm climate, making auto shipping to the state a frequent need. The extensive road network in Texas also facilitates car transport services, enabling auto transport companies to provide efficient services. Moreover, with major cities like Houston, Dallas, Austin, and San Antonio, the demand for car shipping services in Texas is always high.
Whether you are an individual or a business, understanding the common reasons for shipping a car to Texas can help you better plan your auto transport needs. With its large population and booming economy, Texas continues to be a popular destination for car shipping services. Always remember to consult with a reputable auto transport company or broker for a smooth and stress-free car shipping process.
Choosing a Reliable Texas Car Shipping Company
Factors to Consider When Choosing a Car Shipping Company
When planning for auto transport to Texas, it's crucial to select the right car shipping company. Consider the company's experience in the car transport industry, especially their track record in shipping cars to or within Texas. Assess their ability to cater to your specific needs, such as shipping classic cars or providing door-to-door service. Furthermore, a reputable auto shipping company will be transparent about their pricing and provide a detailed breakdown of car shipping costs.
Importance of Reviews, Ratings, and Reputation in Car Shipping
Online reviews and ratings can provide invaluable insights into a car shipping company's performance and customer service. Look for Texas car shipping services that maintain high ratings and positive reviews. Remember, a company's reputation is often a reflection of their commitment to customer satisfaction. However, be wary of fake or paid reviews; consider checking multiple review platforms for a more balanced perspective.
The Necessity of Written Quotes and Contracts in Auto Transport
A reliable auto transport company should provide a written quote detailing the cost and terms of shipping your car to Texas. This quote should outline factors that might affect the final price, such as the distance, car model, time of the year, and shipping method (open or enclosed transport). Be sure to get everything in writing to avoid any surprise charges or terms. The contract should clearly specify terms regarding delivery timelines, insurance coverage, cancellation policies, and how they handle potential delays or damages.
Whether you're shipping a car to bustling San Antonio or the serene outskirts of Texas, it's crucial to work with a trusted Texas auto transport service. Taking the time to thoroughly research potential companies, understanding their quotes and contracts, and considering their reputation will ensure a smooth and successful car shipping process. Remember, a reliable car shipping company will prioritize transparency, communication, and customer satisfaction, ensuring your car gets shipped securely and on time.
Preparing Your Car for Shipping
Step-by-Step Guide to Preparing Your Car for Shipping
Shipping a car to Texas involves several critical steps to ensure that the car remains in excellent condition throughout the transport process. Begin by cleaning your car thoroughly, both inside and outside, to make any pre-existing damages noticeable during the inspection. Document the car's current condition with clear, dated photos as a reference point in case of damage claims. Also, make sure to maintain only a quarter tank of fuel to reduce the vehicle's weight, but enough to load and unload from the transport truck.
The Importance of a Thorough Inspection Prior to Auto Transport
Before handing over your car to a Texas car shipping service, a comprehensive inspection is crucial. This inspection, conducted by you and the carrier, helps document the car's pre-shipment condition. Ensure all the pre-existing damages, if any, are noted down in the inspection report. This report becomes a part of the Bill of Lading, a crucial document in the auto transport industry. The Bill of Lading serves as the transport contract and will be referenced upon delivery to verify if any damages occurred during transit.
Handling Personal Belongings in the Car During Auto Transport
While it might seem convenient to pack personal items in your car while it's being shipped, most car transport companies advise against it. Extra weight can lead to increased car shipping costs and potential damage to the car's interior. It could also lead to violations of Department of Transportation regulations. It is recommended to remove all personal items before shipping your car to Texas.
Getting your car ready for transport is an integral part of the car shipping process. By following these steps, you can work with your Texas auto transport company to ensure that your vehicle arrives safely and in the same condition it was shipped. A little preparation goes a long way in securing excellent car shipping service and peace of mind throughout your car's journey across the country.
Cost of Shipping a Car to Texas
Understanding the Factors Influencing Shipping Costs
The cost of shipping a car to Texas can vary significantly based on a few key factors. The size and weight of your vehicle can impact the cost, with larger, heavier vehicles typically costing more to ship. The type of transport, such as open or enclosed, also impacts the price, with enclosed transport being more expensive due to the additional protection it provides. The distance and location also play a role in the cost – shipping from nearby states will be less expensive compared to shipping from far-off states. The time of year can also affect the price. For instance, shipping costs may be higher in the winter due to harsher weather conditions, while the summer season often sees a surge in demand leading to increased prices.
The Importance of Obtaining Multiple Quotes from Auto Transport Brokers
Just as with any service, it's a good idea to get multiple quotes when looking for Texas car transport services. This allows you to compare prices and services offered by different companies. Remember, the cheapest quote may not always be the best option. Look for a balance of competitive pricing, good reviews, and the services you need.
Avoiding Hidden Fees and Scams in Car Shipping
Unfortunately, the auto transport industry isn't immune to scams and hidden fees. To protect yourself, be wary of prices that seem too good to be true, and avoid companies that require a large deposit up front. Always read the contract carefully and ask about any fees you don't understand. An honest and reputable Texas car shipping service will be transparent about all costs and answer any questions you have.
The cost of shipping a car to Texas can vary, but understanding the factors that influence these costs can help you budget accordingly. Remember, the cheapest option isn't always the best, so always research, get multiple quotes, and be on the lookout for hidden fees to ensure you get the best TX car shipping services.
What to Expect During the Shipping Process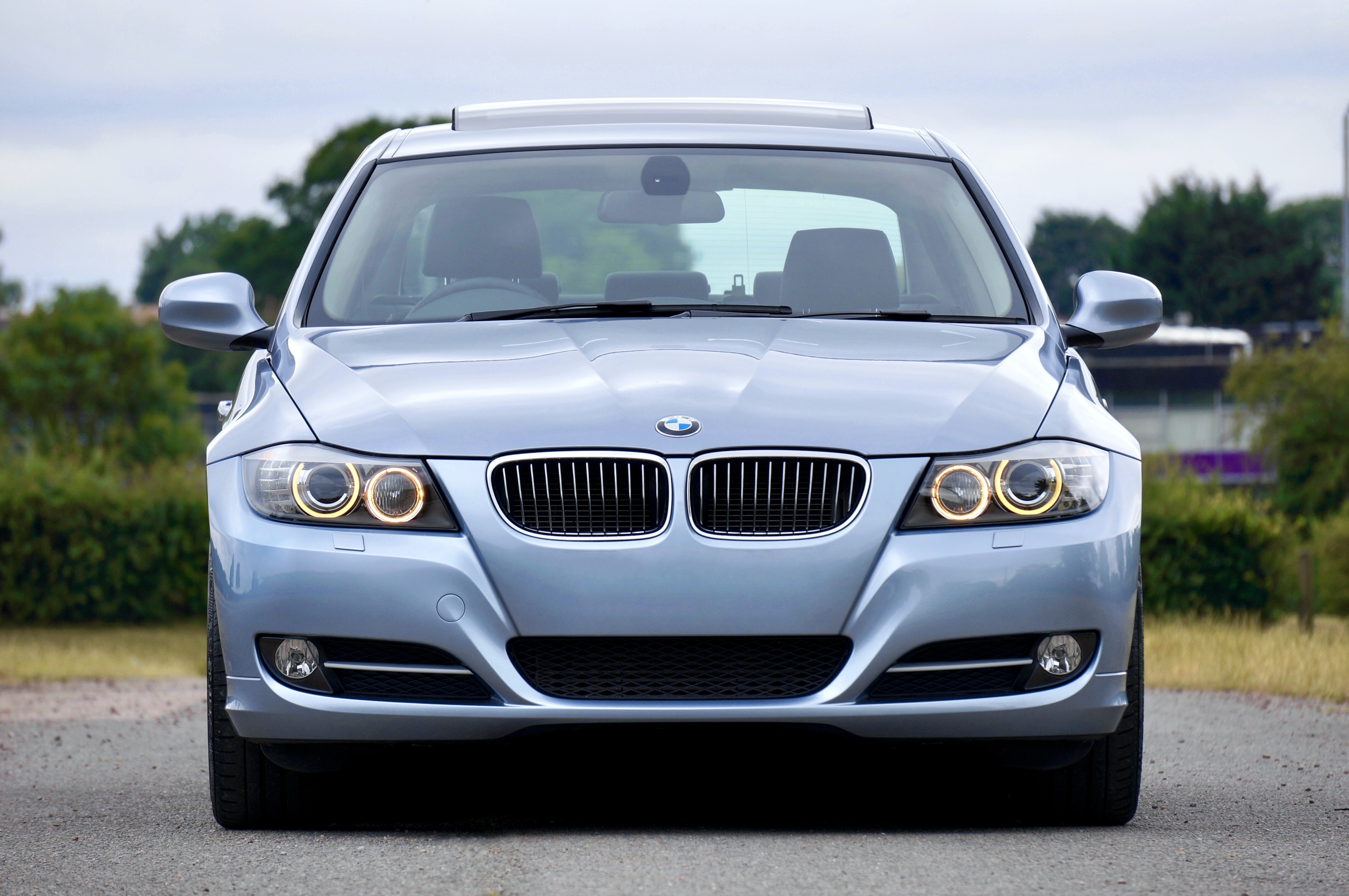 Understanding the Pickup Process in Auto Transport
Once you've settled on a Texas car shipping service, the next step is coordinating the pickup. The auto transport company will reach out to you to arrange a pickup date and location. Usually, you'll need to provide a window of time when you're available. It's crucial that you or a representative is there to meet the driver, as you'll need to conduct a vehicle inspection together. This initial inspection is your chance to note any pre-existing damage before your car hits the road.
Anticipating and Handling Potential Delays in Car Shipping
As with any form of transportation, delays can occur in car shipping due to factors such as weather, traffic, or mechanical issues. Good communication is key to navigating these unexpected changes. Reputable Texas car shipping services will keep you informed about your car's status and any potential or actual delays. Always make sure you have a way to contact your auto transport broker or carrier during the transport process.
The Delivery Inspection and Post-Shipping Process
Upon arrival, you or your chosen representative should be present to accept the delivery. The carrier will conduct a final inspection with you to check for any damage that may have occurred during transport. Make sure you inspect your vehicle thoroughly in the same lighting conditions as the pickup inspection. Once you sign the bill of lading, any damage claim becomes more challenging to prove.
Understanding what to expect during the shipping process can help you navigate it more smoothly. Remember, good communication with your car shipping company can make all the difference when dealing with potential delays and ensuring your vehicle arrives in the same condition it left.
Special Considerations for Shipping a Car to Texas
Climate Considerations for Auto Transport to Texas
Texas's diverse climate, ranging from arid in the west to humid in the east, can impact car shipping. The extreme summer heat in certain parts of the Lone Star State may affect enclosed carriers, and in winter, ice storms in northern Texas can cause delays. When choosing an auto transport service, ensure they have experience shipping cars in Texas's unique weather conditions.
Urban vs Rural Delivery Locations in Texas
When transporting cars, both the pickup and delivery locations greatly impact the process. Dense urban areas like San Antonio or El Paso often have narrow streets that might be difficult for large transport vehicles to navigate, while rural areas might be out of the regular routes for some car transport services. Be prepared that some auto transport companies might need you to meet them at a more accessible residential or business location.
Special Events Impacting Auto Transport Schedules
Texas is known for its numerous car shows, races, and collector car events, which might affect the auto transport industry's timeline. During these periods, demand for car transport services may increase, potentially impacting car shipping cost and availability. If you're shipping a classic car or multiple vehicles for such an event, it's best to book your auto transport well in advance.
Classic Cars and Long Distance Auto Transport
If you are shipping a classic car across long distances, you may want to consider enclosed transport for extra protection. While it might come at a higher price than open auto carriers, enclosed transport provides added protection against the elements and road debris.
International Car Shipping to Texas
International shipping involves additional procedures like customs and vehicle registration. If you plan to ship your car from another country, make sure your auto transport broker has experience in international car shipping and understands the requirements of the process.
Special considerations such as these play a crucial role in planning for car shipping. They can significantly impact shipping costs and the final cost of service, and hence should be carefully evaluated when choosing an auto transport service to Texas.
Understanding Texas Auto Transport Laws and Regulations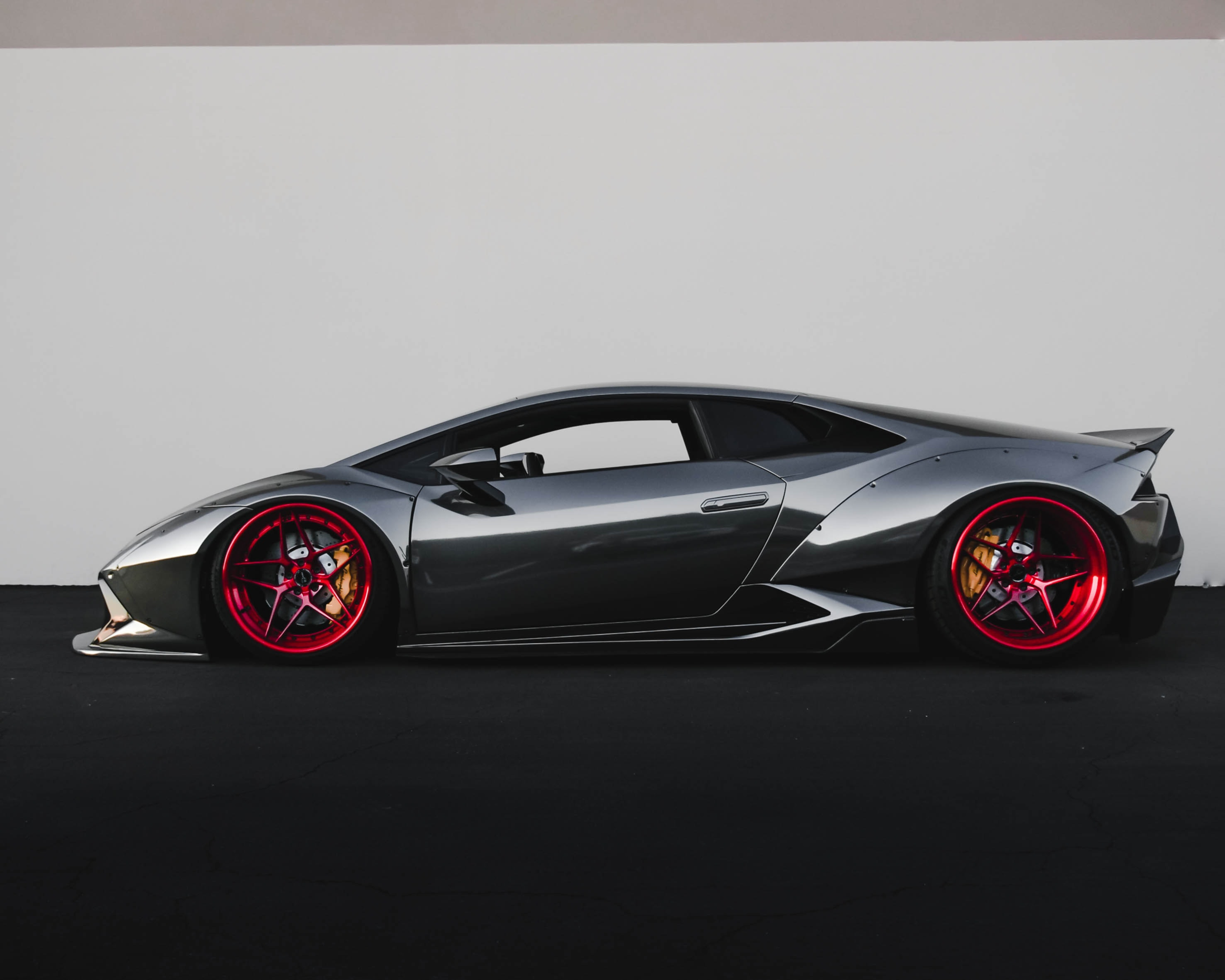 State Regulations for Auto Transport Services
Texas has a set of specific regulations governing the auto transport industry to ensure service providers meet safety and operational standards. These include licensing requirements, insurance coverage, and safety protocols. For customers, understanding these regulations can help evaluate the best auto transport companies and ensure your car is shipped securely.
Licensing Requirements for Texas Auto Transport
Every car transport company operating in Texas must possess a valid license issued by the Federal Motor Carrier Safety Administration (FMCSA). They should also be registered with the Department of Transportation (DOT). This information is usually available on the auto transport company's website or upon request.
Insurance Coverage in Texas Auto Transport
Auto transport services in Texas are required by law to provide insurance for the vehicles they transport. The coverage should be sufficient to cover any damage caused during transit. Customers are encouraged to request proof of insurance from the car shipping company and understand the extent of the coverage before finalizing their decision.
Texas Specific Requirements for Shipping a Car
Texas does not have any unique rules for shipping a car across the state. However, upon arrival, out-of-state cars may need to undergo a safety and emissions test to be registered. Further, Texas requires proof of auto insurance that meets the state's minimum liability coverage before you can register your car.
Calculating Your Car Shipping Cost
Car shipping cost to Texas can be influenced by several factors, including the distance of transport, type of vehicle, and specific transport services selected. An excellent car shipping service or auto transport broker should provide a transparent quote detailing all costs involved.
Knowing Texas auto transport laws and regulations can help make the process smoother and more secure. It allows you to ensure that the car transport company complies with all necessary guidelines, thereby providing the best car shipping experience.
Final Words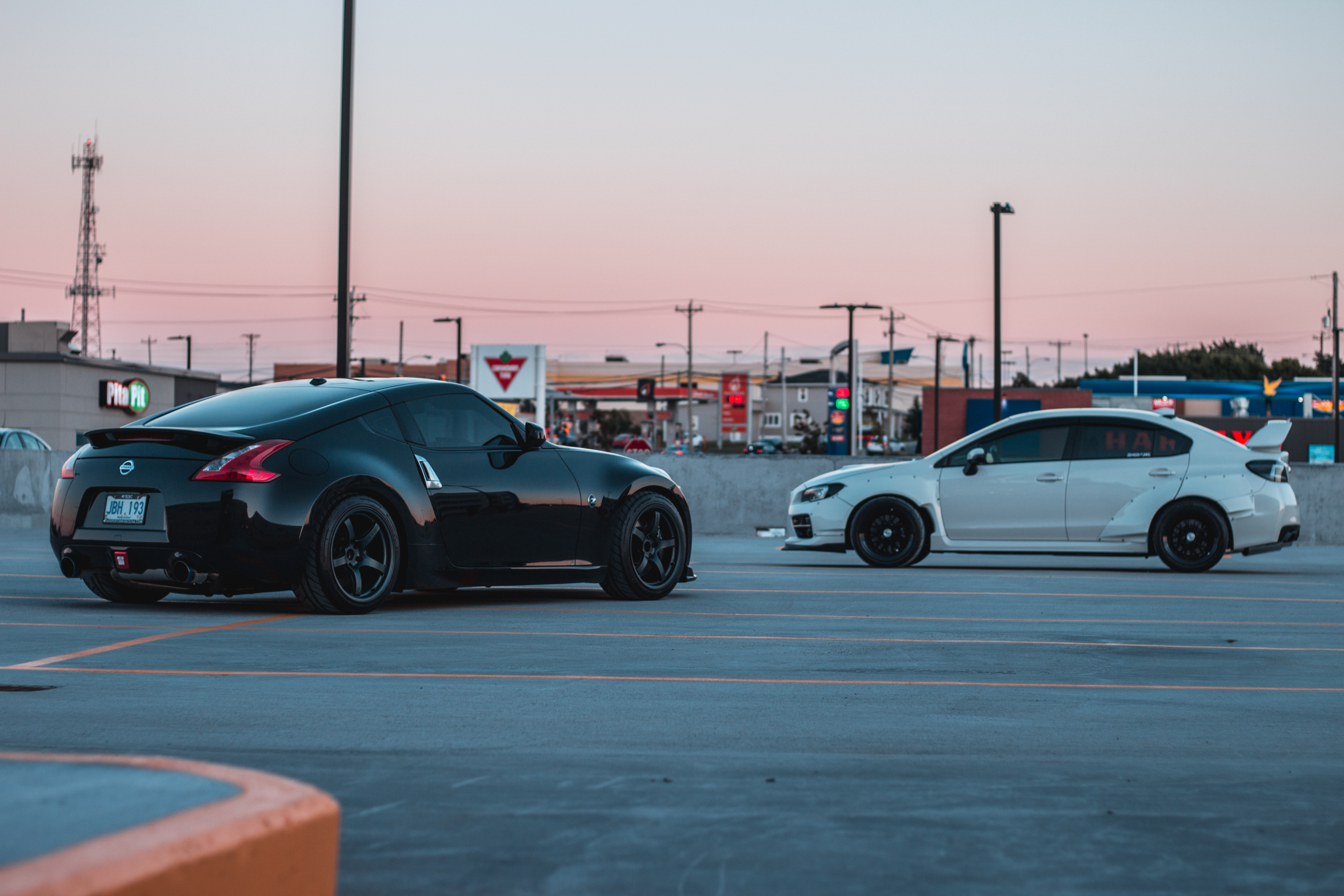 Shipping a car to Texas can be a straightforward process when equipped with the right knowledge. This guide aimed to provide a comprehensive understanding of the auto transport industry, highlighting the importance of making informed decisions when choosing a car shipping service.
We discussed the fundamentals of car shipping, from understanding the process, preparing your vehicle, to the roles of different stakeholders like brokers, carriers, and customers. We emphasized the significance of researching and selecting a reliable car transport company, ensuring they have the right credentials and a robust reputation within the Texas car shipping industry.
The guide also covered common reasons for shipping a car to Texas and offered a peek into what one can expect during the shipping process. We also touched upon Texas's specific considerations regarding its climate, delivery locations, and special events that could affect the shipping timeline.
The laws and regulations governing Texas auto transport services were also explained, stressing the significance of state compliance for any reputable car transport company. Understanding these laws can further assist in making an informed decision and ensuring a hassle-free car shipping experience.
We encourage prospective customers to undertake thorough research and confidently approach the car shipping process. Remember, your vehicle is a significant investment, and it deserves the utmost care during transport.
If you're looking to ship a car to Texas, we at Exotic Car Transport are ready to assist. With a wealth of experience in the industry, we can provide an excellent car shipping service tailored to your unique needs. Contact us today for a personalized and no-obligation car shipping quote. With us, your car's journey to the Lone Star State can be a smooth and stress-free process.