Navigating the Highways: The Ultimate Guide to Shipping Cars Across the Country
Shipping a car across the country is no small undertaking. Whether you're relocating for work, sending a student off to college, or perhaps selling or buying a car at a distance, the necessity to ship a car across the country arises more often than one might think. Despite the frequency, it's not a routine task for most individuals. There are several complexities involved in the process, which necessitates careful planning and the need for a trusted auto transport company.
Understanding the intricacies of the auto transport industry is essential for successful car shipping. It's not merely about getting your car from point A to point B; it's also about ensuring its safety, maintaining its condition, and facilitating a smooth and timely transport. Every decision you make, from the choice of the auto transport company to the type of service you opt for, has a significant impact.
This guide aims to provide you with all the necessary information to make these decisions confidently. We'll explore the different stages of the car shipping process, from understanding the basics of car transport to preparing your car for shipment, and from analyzing the costs involved to choosing the right auto transport company. Additionally, we will also touch on special considerations like specialty vehicle transport and dealing with international shipping.
Remember, as a customer, your needs and preferences take center stage in this process. That's why it's vital to engage with a service provider who acknowledges this fact. We, atExotic Car Transport, strive to provide a service that meets your specific requirements, ensuring a hassle-free experience with reliable and professional car shipping. We invite you to contact us for your car shipping needs, and we look forward to helping you navigate this journey with ease and confidence.
Stay tuned as we delve deeper into the world of cross country car shipping, empowering you with the right knowledge and tools for a successful car shipping experience.
Understanding the Basics of Car Shipping
Grasping the Car Shipping Process
Shipping a car across the country might seem daunting at first, but with the right knowledge and preparation, it becomes a straightforward process. First, you research and select a reliable auto transport company. You then provide them with details about your car and your intended pickup and delivery locations. They will provide you with a quote for the car shipping costs. Once agreed, they will arrange for a pickup, during which your car is inspected and loaded onto the transport truck. During transit, you can usually track your car's journey. Upon delivery, a final inspection is carried out before the car is handed over to you.
Step-by-Step Guide to 'Car Shipped Across Country'
Research and select a reliable auto transport company.
Provide necessary details about your car and the intended locations for pickup and delivery.
Agree on a quote for the cross-country car shipping costs.
Prepare your car for pickup (cleaning, removing personal items, checking tire pressure, etc.)
At pickup, an inspection is conducted, and a report is created, detailing the current condition of your car.
The car is loaded onto the transport truck and starts its journey.
You track the transit, often through updates from the auto shipping company.
Upon delivery, a final inspection is done, and any discrepancies from the initial report are noted.
You receive your car and finalize payment.
Different Types of Car Shipping Options
Two primary types of car shipping services are generally available: open transport and enclosed transport. Open transport is the most common method of cross-country car transport and is typically less expensive. However, your car is exposed to weather and road conditions. On the other hand, enclosed transport offers more protection, ideal for luxury or classic cars, but comes at a higher price.
Open vs. Enclosed Car Transport
Open car shipping is the industry standard for cross-country vehicle shipping. Your car is loaded onto an open trailer along with several other vehicles. While this is a cost-effective option, your vehicle is exposed to the elements and road debris during transit. In contrast, enclosed car transport involves shipping your car in a fully enclosed trailer, providing maximum protection from weather conditions and road hazards. Enclosed car shipping is a preferred choice for shipping high-value vehicles, such as luxury or classic cars.
Key Players in the Auto Transport Industry
Various key players operate in the auto transport industry, including brokers, carriers, and lead providers. Brokers connect you with carriers who have the capacity and are traveling in your required direction. They have extensive networks, which makes them efficient in finding an available carrier for you. Carriers are the companies that actually transport your car across the country. Finally, lead providers are companies that collect your information and sell it to several brokers or carriers. Understanding these players helps you navigate the car shipment process more effectively.
Factors to Consider When Transporting a Car Across the Country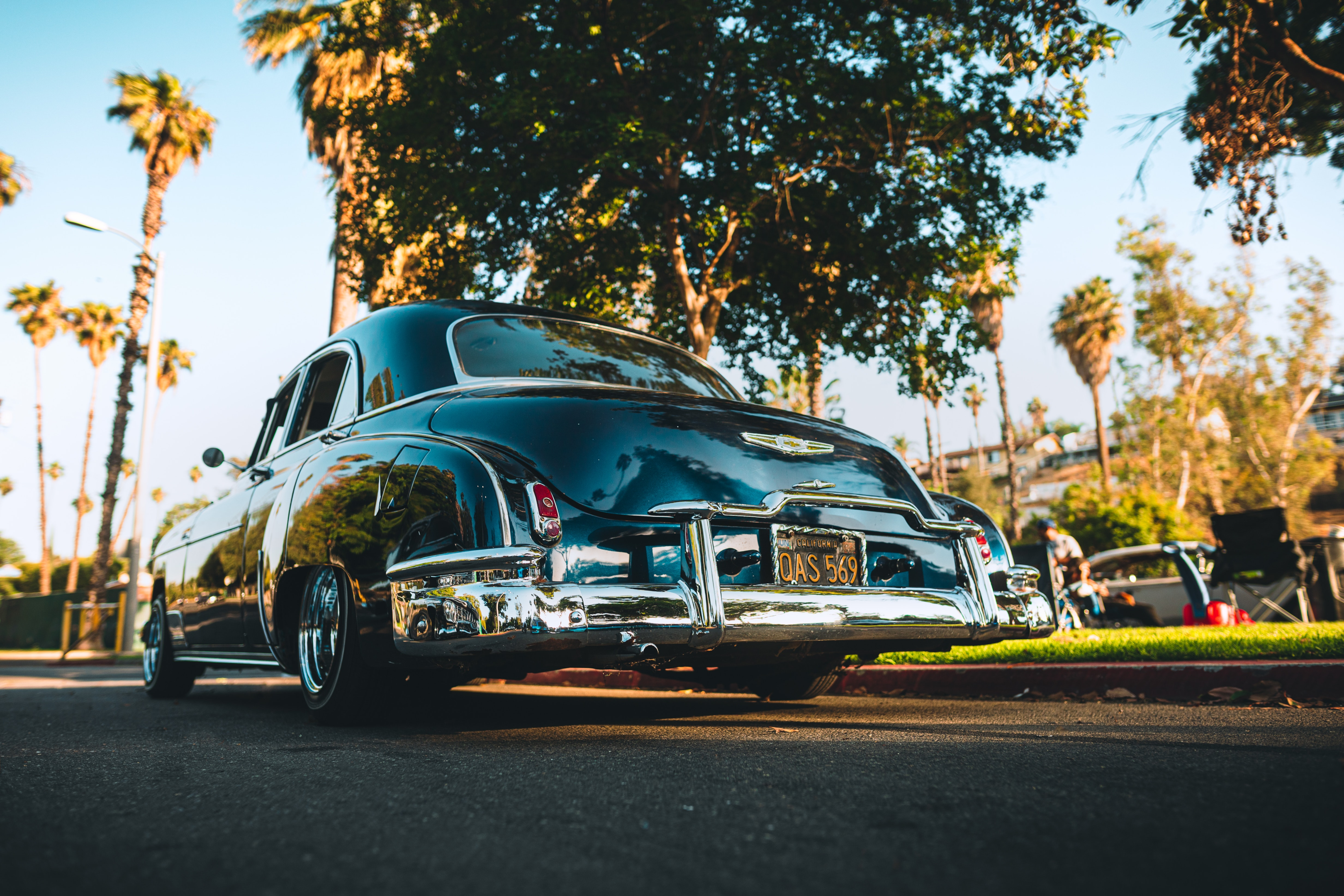 The Distance and Location: Determining Factors in Cross Country Car Shipping
Distance and location significantly impact cross country car transport. Unsurprisingly, the further the distance, the higher the car shipping costs. Shipping a car across the country is a logistical endeavor that involves careful planning and route optimization, especially for remote or hard-to-reach locations. Moreover, densely populated urban areas or main transport corridors might cost less compared to rural or secluded regions due to more regular services and easier accessibility.
The Condition and Model of Your Car: Influential Factors in Car Shipping
The car's condition and model play crucial roles in determining the cost and method of shipping. Non-operational vehicles require special equipment for loading and unloading, impacting the total cost. Similarly, the car's size, weight, and modifications can affect the cost. Larger or heavier vehicles, such as SUVs or trucks, might need more space on the carrier or even special arrangements. Classic cars or luxury models often require enclosed transport for added protection, which costs more than standard open transport.
Timing and Seasonality: Key Considerations in Cross Country Vehicle Shipping
When you choose to ship your car also significantly impacts your car shipment process and cost. Peak seasons, typically summer and early fall, see increased demand for auto transport companies, resulting in higher prices and potential delays. In contrast, shipping during the offseason might save you some money, though you may have to deal with more unpredictable weather conditions. It's also important to book in advance, especially during peak times, to secure a slot that fits your schedule.
Understanding Insurance Coverage: Essential in Car Cross Country Transport
Insurance is a vital aspect of cross country car shipping. All reputable car shipping companies offer some level of insurance coverage, but it's essential to understand the extent of that coverage. Check if the policy covers potential damages during transit and whether there are any exceptions or deductibles. If you're shipping a high-value car, such as a classic car or luxury model, consider getting additional coverage. Always ask for a copy of the insurance policy from the auto transport company and review it carefully.
Door-to-Door Service: An Advantageous Option for Cross Country Car Shipping
Finally, consider whether door-to-door service is the right option for your cross country car transport needs. This convenient service allows your vehicle to be picked up and delivered to specified addresses, bypassing the need for you to drive to and from transport terminals. While this might add to the total cost, the convenience and time saved often outweigh the additional expense.
Choosing a Reliable Car Shipping Company
The Significance of Research in Choosing Car Movers Across Country
Choosing a reliable car shipping company for cross country car shipping is a critical part of the process. Start with conducting thorough research on potential car movers across country. Look into factors such as their experience, services offered, and areas covered. Moreover, check if they offer the type of service you need, be it open auto transport or enclosed, and if they can deliver to your specific delivery location.
The Power of Reviews and Ratings in Selecting Car Shipping Companies
As you narrow down your list of potential auto transport companies, turn your attention to reviews and ratings. Customer testimonials and reviews can provide a real insight into the company's service quality and customer satisfaction. Online platforms, forums, and even social media are great places to find these. While a few negative reviews shouldn't necessarily be a deal-breaker, consistent complaints or issues might indicate deeper problems.
The Necessity of Written Quotes and Contracts in Cross Country Car Transport
Before you finalize your choice to ship a car across the country, ensure you obtain a written quote. This should clearly outline all services provided and the associated costs. Reputable car shipping companies often offer a car shipping cost calculator to give customers an estimated quote based on specific factors. Be wary of quotes that seem too good to be true – they often are.
Once you're satisfied with a quote, insist on a written contract. This should clearly outline the terms of service, cost, insurance coverage, and what happens in the event of delays or damage. A written agreement is crucial to protect your rights and interests in shipping your car across the country.
Remember, a well-informed decision leads to a smoother and more satisfactory cross country car shipping experience.
Preparing Your Car for Cross Country Shipping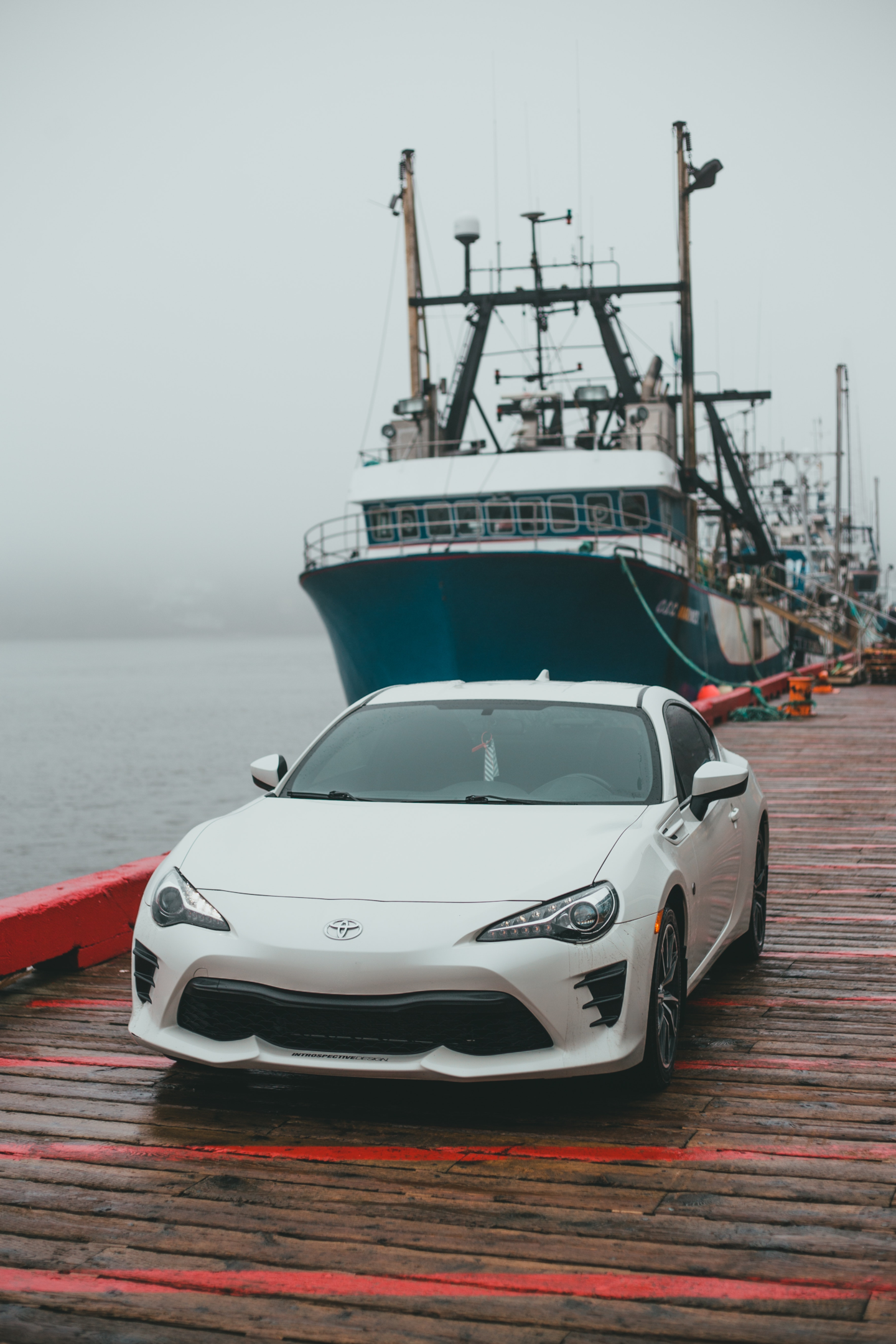 Detailed Checklist for Preparing Your Car for Cross Country Car Shipping
Preparation is key to ensuring a smooth process when you decide to ship a car across the country. First, clean your car thoroughly, both inside and out. This will make it easier to spot any pre-existing damage. Next, remove any personal belongings and custom parts such as spoilers or fog lights that could be damaged during transit. Also, ensure your car's tires are properly inflated, and the gas tank is about a quarter full.
The Essentiality of Vehicle Inspection Before Car Cross Country Transport
A professional vehicle inspection is a crucial step in the cross country car shipping process. This generally occurs twice: once before the car is loaded onto the transport vehicle, and once again upon delivery. This inspection will assess your vehicle's condition and note any existing damage before transit. It is essential to be present during these inspections and verify the accuracy of the report.
Managing Personal Belongings in Car During Cross Country Auto Transport
As per most car shipping companies' policies, you're required to remove personal belongings from your vehicle before shipping. Personal items can add unnecessary weight to the vehicle and might not be covered by the transporter's insurance during the transit. Be sure to empty your vehicle entirely before it is picked up for cross country car transport.
Preparation is the first step towards a successful car shipping experience. Whether you choose door to door shipping, terminal to terminal shipping, or require expedited shipping services, ensure you adequately prepare your car for its journey across the country.
Understanding the Costs Involved in Car Transportation Across Country
Breakdown of Factors Influencing the Cost of Cross Country Car Shipping
The cost of shipping a car across the country varies based on multiple factors. The size and weight of your vehicle, the distance of the journey, the current fuel prices, and the choice between open or enclosed auto transport all play significant roles in determining the final quote. Additionally, the pickup and delivery locations can impact the price; for example, shipping to and from major cities may be cheaper due to more frequent routes.
Importance of Getting Multiple Quotes for Cross Country Car Transport
To ensure you're getting a fair deal, it's beneficial to gather multiple quotes from different car transport services. Each company may calculate their costs differently, so shopping around can help you understand the average cost and identify any outliers. Make sure you're comparing apples to apples; the cheapest quote might not provide the same level of service as more expensive options.
Understanding Hidden Fees and Avoiding Scams in the Car Shipping Industry
Understanding the full cost of your cross country car transport service is vital to avoid unexpected expenses. Be wary of companies that ask for large upfront deposits or those with prices significantly lower than average, as these can be indicators of potential scams. Ensure the quote you receive includes all potential costs, such as insurance and fuel surcharges. Always ask for a comprehensive breakdown of your quote and ensure you understand every fee before committing to a car transport company.
With the right understanding and preparation, your journey in shipping a car cross country can be a seamless one. From comparing the best car shipping companies to being wary of hidden fees, each step is critical in ensuring smooth and efficient cross country auto transport.
The Shipping Process: What to Expect When You're Shipping
What Happens After You Book 'Shipping a Vehicle Across the Country' Services?
After you've secured a car shipping service for your cross country car transport needs, you can expect a series of steps. Firstly, your car shipping company will confirm the details of the pickup and delivery locations, dates, and your specific transport needs. They will also provide you with a contract or agreement to sign that outlines their obligations and your responsibilities.
The Pickup Process in Cross Country Car Shipping
The pickup process for shipping a vehicle across the country typically involves a few key steps. An auto transport company representative will arrive at your specified location at the designated date and time. They will then perform an inspection of your car, noting any existing damage, the mileage, and other details. This information will be included in a Bill of Lading, a document that serves as a receipt and a crucial part of the car shipping process. After this, your vehicle is loaded onto the transport truck and begins its journey across the country.
Delivery Process in Car Cross Country Shipping
Upon reaching the delivery location, the auto transport company will again perform an inspection of the vehicle, checking for any damage that may have occurred during transit. You should also inspect your vehicle to verify its condition. Once everything checks out, you'll sign off on the Bill of Lading to confirm successful delivery.
Dealing with Delays in Cross Country Auto Transport
Delays can sometimes happen when you ship a car across the country due to traffic, weather conditions, or unexpected vehicle issues. Most car shipping companies will keep you informed if such situations arise, but it's crucial to remain flexible and have a plan B if the delivery is later than expected. Expedited shipping might be an option offered by your auto transport company if you need your vehicle delivered by a specific date.
Shipping a car across the country is a considerable task, but with the right information and preparation, you can ensure a seamless, worry-free process. From understanding the cost breakdown to knowing what to expect during pickup and delivery, being well-informed is key in ensuring a smooth cross country car transport experience.
Special Considerations in Car Shipping
Understanding Specialty Vehicle Transport
Specialty vehicle transport typically refers to the process of transporting high-value vehicles, such as classic cars, luxury vehicles, or exotic sports cars. When shipping such vehicles across the country, owners often opt for an enclosed car transport option to provide maximum protection. This type of auto transport shields vehicles from the elements and road debris, offering an extra layer of security during cross country car shipping.
Navigating International Car Shipping
Shipping a car across the country is one thing; shipping it internationally is another. International car shipping requires adhering to specific customs regulations, duties, and additional paperwork. It's crucial to understand these requirements ahead of time to avoid potential issues. Often, car shipping companies that offer international shipping have teams who are well-versed in these regulations and can provide necessary guidance and assistance.
'Moving a Car Across the Country': Military Transfers and Corporate Relocations
Specific scenarios like military transfers or corporate relocations often necessitate the need to move a car across the country. In these instances, it's essential to work with auto transport companies that offer specific services tailored to these situations. For instance, some companies provide discounts for military personnel or have extensive experience dealing with corporate relocations. Understanding these available options can significantly simplify the process of shipping a car across the country.
Whether you're transporting a classic car or moving due to a military transfer, the car shipping process can come with its unique considerations. However, with the right knowledge and a reputable auto transport company on your side, you can navigate these special scenarios with confidence.
Final Words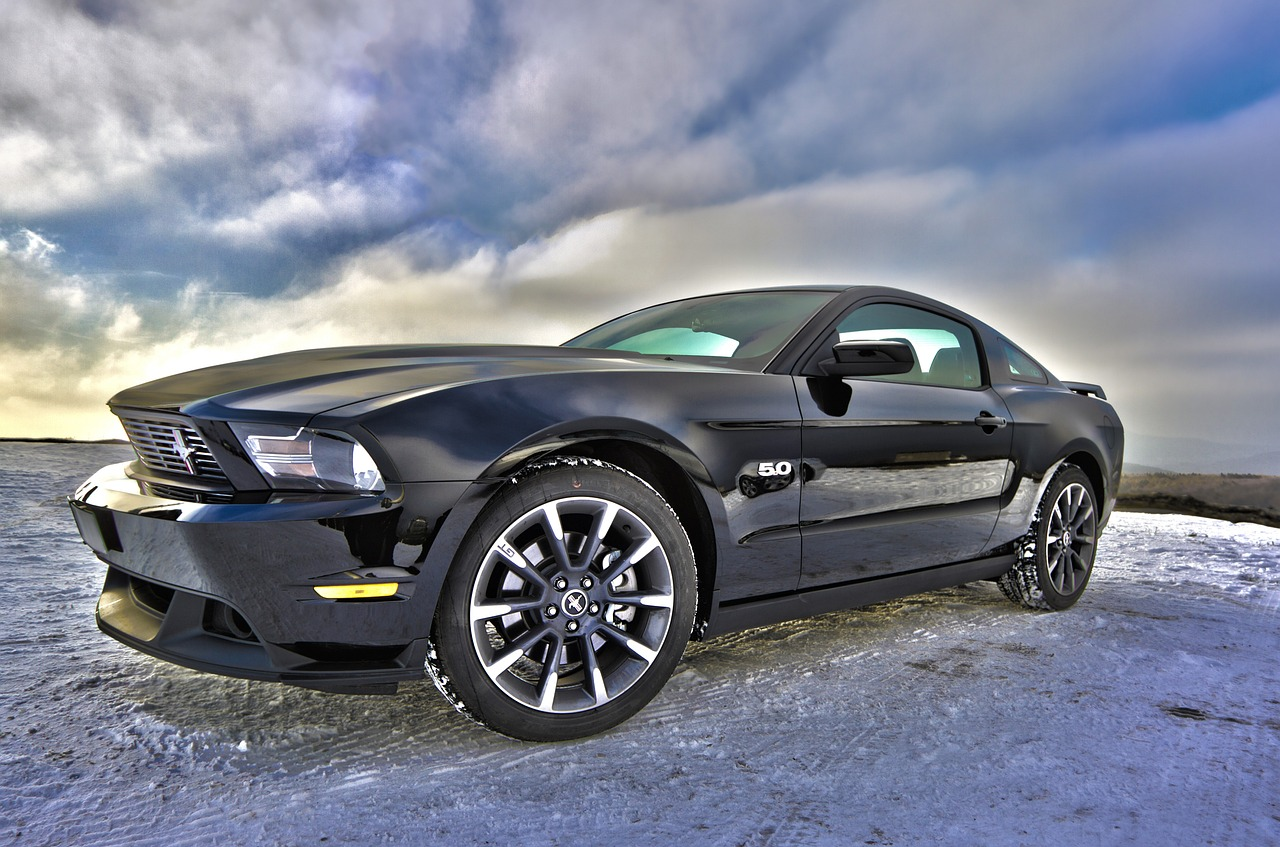 As we conclude this comprehensive guide to cross country car shipping, it's crucial to remember a few key points for a hassle-free experience. The process to ship a car across the country may seem daunting, but with adequate preparation, thorough research, and the right auto transport company, it can be a smooth and stress-free experience.
We've covered various aspects, from understanding the basics of car shipping and the role of different car transport services to the importance of preparing your vehicle for transport and the costs involved. We've also highlighted some unique scenarios like specialty vehicle transport and international shipping. The right knowledge and insights, coupled with a reliable car transport company, can make the process of shipping a car across country a lot simpler.
An essential takeaway from this guide is the significance of thorough research and preparation. When it comes to cross country car shipping, choosing reputable auto transport providers and understanding your options – whether it's open car transport or door to door delivery – can significantly impact your experience. A robust car shipping calculator can also help you plan your expenses and save money.
We encourage you to continue learning about the auto transport industry and ask questions whenever needed. The more you understand the process, the better equipped you will be to make informed decisions that suit your needs and budget.
In conclusion, moving your car across the country doesn't have to be complicated. With a firm understanding of the process and the support of trusted auto transport services, you're well on your way to a successful cross country car shipment.
Remember, we at Exotic Car Transport are here to assist with your car shipping needs, offering you premium and customisable services to ensure a seamless experience. Please feel free to contact us for any further queries or assistance. Your journey to a hassle-free car shipping experience starts here.