Shipping a Car to Seattle: Your Ultimate Checklist for Hassle-Free Auto Transport
Whether you're relocating, purchasing a vehicle out of state, or transporting your classic car to a show, understanding the process of auto transport is crucial for a smooth experience. In this guide, we'll walk you through the ins and outs of the car shipping process, from the basics of auto transport to specific considerations for Seattle and Washington State.
Shipping a car to Seattle involves several steps: choosing a reputable auto transport company, preparing your vehicle for transport, understanding the costs, navigating pickup and delivery, and understanding the unique aspects of shipping in Seattle and the wider Washington area. The task may seem daunting, but with the right knowledge and preparation, it can be a stress-free process.
Preparation is key for a successful auto transport experience. A well-prepared car owner can prevent most problems that might arise during the transport, ensuring not only the safety of the vehicle but also peace of mind. The importance of understanding each aspect of the car shipping process cannot be understated. It enables you to make informed decisions and ensures you are ready for each step of the journey.
At Exotic Car Transport, we pride ourselves on providing top-notch car shipping services. We understand that each customer and vehicle is unique, and we're here to ensure your specific needs are met. If you have any questions or if you're ready to begin the shipping process, don't hesitate to reach out to our dedicated team.
This guide will serve as your comprehensive resource for shipping a car to Seattle. By the end, you'll have a clearer understanding of the process and be well-equipped to embark on a successful auto transport journey. Let's get started.
Understanding the Basics of Car Shipping
The Car Shipping Process Demystified
Shipping a car involves a few key steps that, when understood, make the whole process much easier to navigate. It all begins when you reach out to an auto transport company. After discussing your specific needs, they will provide you with a quote. Once you agree to the terms, the company will schedule a pickup date. The car shipping process doesn't stop there. Once your car is picked up, it's loaded onto a transport vehicle, typically a large truck, which then transports your car to the pre-determined destination.
Auto Transport Options: An Overview
When considering auto transport, you'll find that there are several options to choose from. The most common types are open and enclosed auto transport. Open transport is usually the cheaper option and is suitable for most vehicles. Enclosed transport, on the other hand, offers additional protection and is recommended for luxury, classic, or high-value vehicles. Furthermore, you can also choose between door-to-door and terminal-to-terminal car shipping services, depending on your specific requirements and flexibility.
Seattle Car Shipping: Specific Considerations
The process of car shipping in Seattle, WA, is influenced by various factors that are unique to the region. Given its location, Seattle car shipping companies often have to deal with traffic congestion, which can affect pickup and delivery times. Additionally, the weather conditions in Washington State, especially during the winter months, can impact shipping schedules. It's essential to keep these factors in mind and possibly plan for some flexibility when scheduling your auto transport in Seattle. It's equally important to choose a reputable auto transport service, well-versed in navigating the complexities of the Seattle auto transport scene. These companies will be able to handle any unique challenges that come with transporting vehicles in and out of Seattle.
Understanding the basics of car shipping, knowing the different options available for auto transport, and being aware of the specific considerations for car shipping in Seattle are all crucial steps in ensuring a smooth auto shipping experience. Whether you're moving, buying a car from out of state, or shipping a car for other reasons, a top auto transport company will help you navigate this process with ease. As always, it's important to do your research, compare quotes from various car shipping companies, and choose the service that best fits your needs.
Key Factors in Choosing a Car Shipping Company
Crucial Elements to Consider When Selecting a Car Shipping Company in Seattle
When it comes to auto transport, not all companies are created equal. Choosing the right car shipping company can be the difference between a hassle-free experience and a stressful ordeal. Therefore, consider the following elements when selecting an auto transport company in Seattle:
Experience and Expertise: The car shipping industry has its own set of rules, regulations, and challenges. A company with experience and expertise in auto transport will be able to navigate these challenges effectively, ensuring your car arrives safely at its destination.
Services Offered: Different auto transport companies offer different services. Make sure to choose a company that offers the specific services you need, such as door-to-door delivery, enclosed shipping, or expedited shipping.
Cost: While it's important not to base your decision solely on cost, it's a crucial factor to consider. Get quotes from several companies and compare their prices as well as what's included in the cost. Be wary of quotes that seem too good to be true; they often are.
Insurance: Ensure the company you choose has adequate insurance to cover any potential damages during transit. Ask for a copy of their insurance policy for your records.
The Role and Importance of Reviews and Ratings in Car Shipping
Online reviews and ratings can be a valuable resource when choosing a car shipping company. They can provide insights into a company's reliability, customer service, and performance. However, keep in mind that a single negative review shouldn't disqualify a company, but consistent poor reviews could indicate potential issues.
Local vs. National Car Shipping Companies: The Pros and Cons
When choosing an auto transport company, you might wonder whether to go with a local or a national company. Both have their advantages. Local car shipping companies in Seattle, WA, may have a more intimate knowledge of the area, leading to potentially faster pickup and delivery times. On the other hand, national auto transport companies may offer more extensive coverage and have more resources to handle any unexpected issues. Ultimately, the choice depends on your specific car shipping needs.
Choosing the right car shipping company in Seattle can seem like a daunting task, but by keeping these factors in mind, you'll be well on your way to a hassle-free auto transport experience.
Seattle and Washington State Auto Transport Scene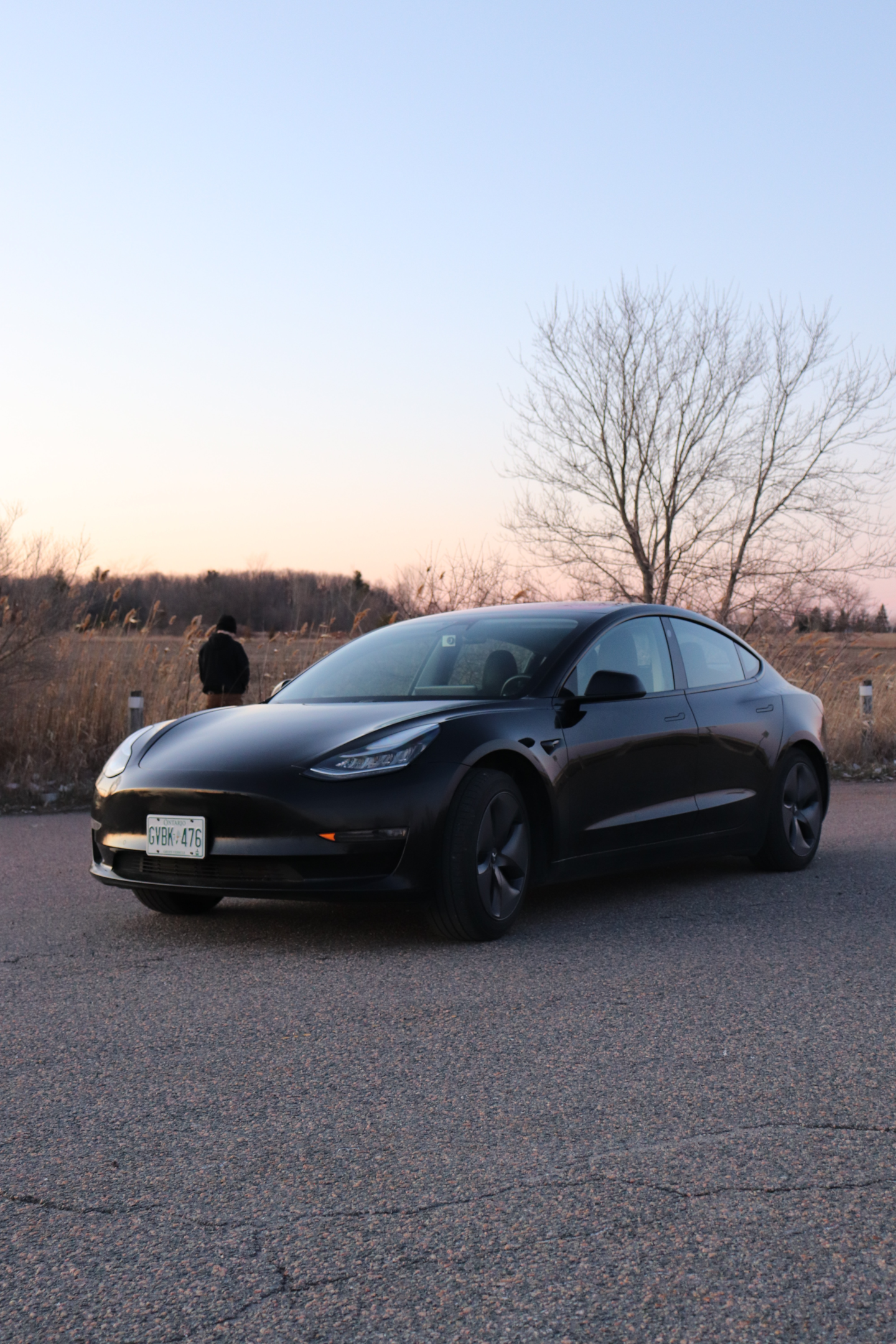 Seattle, the Emerald City, is a vibrant hub with a bustling car shipping industry. The city's strategic location, along with a thriving automotive scene, has boosted the demand for auto transport services. Seattle car shipping is a well-developed sector, characterized by a multitude of auto transport companies offering a wide range of services, from door-to-door vehicle delivery to enclosed auto transport.
Whether you're a Seattle resident looking to move elsewhere, or moving into the city, you'll find that the car shipping services in the city are designed to cater to a variety of needs. The city's auto shipping companies are experienced in navigating Seattle's unique weather conditions and urban landscape, ensuring your vehicle is delivered safely to its destination.
Brief Overview of Washington State's Auto Transport Industry
Washington State's auto transport industry extends well beyond Seattle. From Spokane to Tacoma, Vancouver to Bellevue, car shipping companies operate across the state, servicing both urban centers and rural areas. The auto transport industry in Washington State is influenced by several factors, including the state's geography, climate, and the interstate highway system, which connects Washington to the rest of the country.
Given the state's extensive coastal and mountainous regions, certain areas might present more challenges for car transport. However, the experienced auto shipping companies operating in Washington State are well-prepared to handle these complexities, ensuring a hassle-free transport experience.
Specific Factors to Consider When Shipping a Car to or within Washington State
When it comes to auto transport in Washington State, several factors come into play:
Distance: The longer the distance, the higher the cost. Transporting a car from Seattle to Spokane will cost less than shipping a car from San Diego to Seattle.
Vehicle Type: Larger vehicles require more space on the carrier and are typically heavier, influencing the overall cost of car shipping.
Season: Washington State is known for its rainy climate. The weather can impact the shipping times and the availability of carriers.
Delivery Method: You can opt for door-to-door delivery for convenience, but it might increase the car shipping costs.
In conclusion, whether you are shipping your car to Seattle or elsewhere within Washington State, understanding the local auto transport scene can be very beneficial. Be sure to select a car shipping company that has experience in dealing with the specific challenges of auto transport in this region.
Cross-State Car Shipping: California to Washington and Vice Versa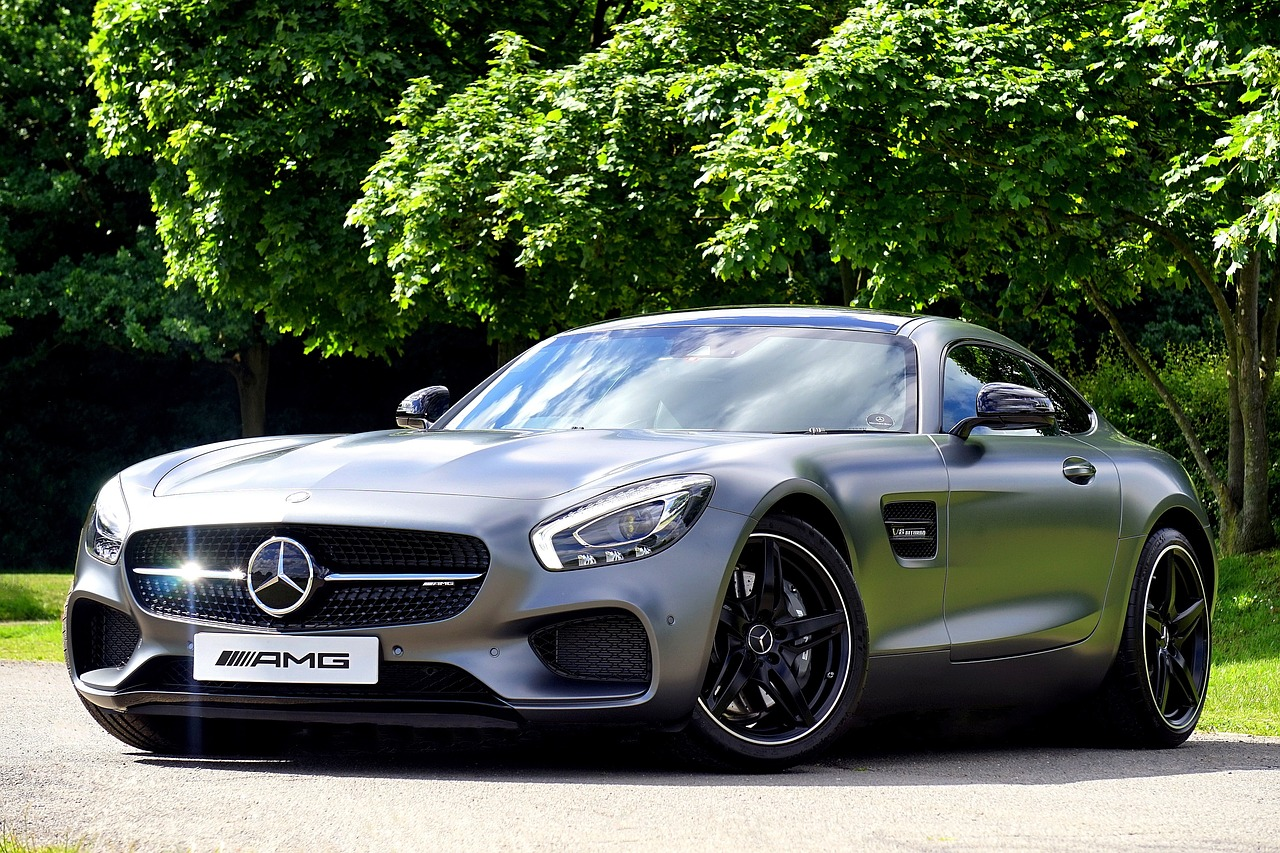 Considerations and Steps for Shipping a Car from California to Washington State
Relocating a car from the sun-kissed roads of California to the picturesque landscapes of Washington State requires planning, preparation, and a trusted car transport company.
Choosing the Right Service: Start by deciding on the type of auto transport service that suits your needs. Do you prefer door-to-door service for convenience or terminal-to-terminal for potentially lower costs?
Estimate Costs: Different car shipping companies will provide varying quotes based on the details of the shipment. Factors like distance, vehicle size and weight, and the choice between enclosed or open carriers will influence the cost.
Check Reviews: Look for auto transport companies with positive reviews and proven track records in interstate car shipping.
Prepare Your Car: Remove personal belongings and perform a thorough inspection of your vehicle before it's picked up by the carrier.
Process and Factors for Shipping a Car from Washington State to California
The process for shipping a car from Washington State to California mirrors the steps above. However, a few specific considerations may apply:
Climate Considerations: Washington's often wet and chilly weather contrasted with California's warmer and drier climate might influence your choice of an enclosed vs. open carrier.
Urban vs. Rural Pick-up and Delivery: Washington State has vast rural areas, and some remote locations may be difficult for large transport trucks to access. You may need to arrange a convenient pick-up or delivery point if this is the case.
Highway Routes: The I-5 corridor connects Washington State and California and is a common route for auto transport companies. This can help to reduce shipping times.
Vehicle Condition: Make sure your car is in good running condition. If it's not operable, inform the auto transport company in advance, as it may require special equipment to load and unload the vehicle.
The key to a successful, stress-free car shipping experience between California and Washington lies in careful planning and choosing a trusted auto transport service. Taking time to research, prepare, and understand the process will ensure your car reaches its destination safely and in a timely manner.
Preparing Your Car for Shipping
When arranging for Seattle car shipping or transport services to or from any other location, preparation is key. This involves a few critical steps to ensure your vehicle is ready for the journey ahead.
Comprehensive Checklist for Preparing Your Vehicle for Transport
Here is a helpful checklist to guide you through the process:
Clean Your Car: A clean car makes it easier to spot any existing damage during the inspection.
Inspect for Damage: Document any existing damage on your vehicle. This includes dents, scratches, and other cosmetic issues. Take clear photos as well, for reference.
Empty the Vehicle: Remove all personal belongings from your car. Auto shipping companies are not responsible for personal items left inside the vehicle.
Check Tire Pressure and Fluids: Make sure your car's tires are properly inflated and that it has no leaks. Car transport services may refuse to load your vehicle if it poses a potential hazard.
Disable the Alarm: To prevent unnecessary disruptions during transport, ensure your car's alarm is deactivated.
Leave Some Gas in the Tank: A quarter tank of gas is sufficient for loading and unloading the car.
Importance of Proper Documentation and Inspection
Before handing over your car to the car shipping companies, ensure you have the proper documentation. This includes a copy of the shipping contract, insurance certificate, and a record of your vehicle's condition (the Bill of Lading). During the pre-transport inspection, confirm that all existing damage is noted on the document. This is essential for any potential claims you might need to make later.
Steps to Protect Your Vehicle During the Shipping Process
To protect your vehicle during transport, consider opting for enclosed transport if your vehicle is especially valuable or if you're concerned about exposure to the elements. It may cost more, but it provides an additional layer of protection.
Also, if your vehicle has any unique quirks or issues (like a tricky ignition or a sensitive alarm system), make sure to communicate these to the auto transport company. The more information they have, the better they can take care of your vehicle.
Preparing your car for shipping is a crucial part of the transport process. By following these guidelines, you can ensure your vehicle is well-prepared for its journey, whether it's across Washington State or across the country.
Understanding Auto Transport Costs
Shipping a vehicle, especially in a busy market like Seattle, requires understanding the factors that determine costs. By comprehending these elements, you can make an informed decision and find the most cost-effective solution for your Seattle car shipping needs.
Breakdown of Factors Influencing the Cost of Auto Transport
Several variables can influence the cost of auto transport. These include:
Type of Vehicle: Larger and heavier vehicles often cost more to transport because they take up more space on the carrier and add to its weight.
Distance: The further the car needs to be transported, the higher the cost.
Transport Method: Enclosed carrier transport costs more than open carrier transport due to the additional protection it provides. However, if you have a luxury or classic car, the additional cost for an enclosed carrier might be worth the investment.
Location and Route: The pickup and drop-off locations affect the price. Major cities or places near transport routes usually cost less due to the higher availability of transport services.
Time of Year: Seasons affect the auto transport industry. Winter might increase costs, especially for routes with harsh weather conditions.
Market Demand: If there's high demand for auto transport services, the prices may go up, and vice versa.
Considerations for Obtaining and Comparing Quotes from Different Companies
It's advisable to obtain quotes from several auto transport companies before deciding on the best service to use. However, when comparing quotes, remember that the cheapest option is not always the best. Consider the company's reputation, reviews, and the services they offer. Sometimes, spending a bit more guarantees a more reliable and stress-free transport experience.
The Effect of Seattle's Location and Market Demand on Shipping Costs
As one of the major transport hubs on the West Coast, Seattle plays a significant role in the auto transport industry. Due to its location and high market demand, car transport services to or from Seattle can often offer competitive rates. However, prices can also fluctuate based on factors like traffic, time of the year, and the specific pickup and drop-off locations within the city or state.
By understanding these factors, you can better navigate the process of shipping your car and find an auto transport company that fits your budget and meets your needs. Be sure to ask questions and understand what you're paying for before making your final decision.
Navigating Pickup and Delivery in Seattle
Successfully shipping your car to or from Seattle entails more than just choosing the right auto transport company. Understanding the pickup and delivery process can help ensure a smooth, stress-free experience.
Tips for a Smooth Pickup and Delivery Process in Seattle
Proper planning and communication are essential for a seamless Seattle car shipping experience. Here are some tips to help you navigate the process:
Timely Communication: Stay in contact with your auto transport company throughout the process, especially on pickup and delivery days.
Be on Time: Make sure you or your designated person is available during the agreed pickup and delivery times.
Vehicle Inspection: Conduct a thorough inspection of your car during pickup and delivery, noting any damages on the Bill of Lading.
Parking and Accessibility: Seattle's traffic and narrow streets can pose challenges. Choose pickup and delivery locations that are easily accessible and have ample space.
Understanding the Options: Door-to-Door vs. Terminal-to-Terminal Shipping
There are two primary options for pickup and delivery when shipping cars: door-to-door and terminal-to-terminal.
Door-to-Door Shipping: This is the most convenient option. The auto transporter picks up and delivers your car as close to your specified locations as possible.
Terminal-to-Terminal Shipping: This involves dropping off your car at a specific location (a terminal) and picking it up from another terminal. This option can be more cost-effective but may require arranging additional transportation for yourself.
Handling Delivery Delays and Complications
While auto transport companies strive to adhere to schedules, unforeseen circumstances like traffic or weather conditions can cause delays. In such cases, maintaining open communication with your auto shipping company is crucial. Also, remember to review your agreement and understand the company's policy on delivery delays.
Shipping a car to or from Seattle, WA may seem complex, but by following these tips and choosing a reputable auto transport service, you can ensure a successful and hassle-free experience. Whether opting for enclosed carriers for extra protection or seeking a military discount, understanding each step of the process will provide you with the confidence and peace of mind during your car's journey.
Special Considerations for Auto Transport in Vancouver, WA
While Seattle often grabs the headlines, Vancouver, WA, located just north of Portland, OR, is also a significant hub for auto transport. Shipping a car to or from Vancouver can present some unique challenges and opportunities.
Introduction to the Auto Transport Scene in Vancouver, WA
Vancouver, WA, being a part of the Portland metropolitan area, enjoys a vibrant and dynamic auto transport industry. Its strategic location on the West Coast and close proximity to Portland, OR, make it an attractive location for both global auto transportation and local transport vehicles companies.
As in other parts of the country, the auto transport services offered in Vancouver, WA, range from door-to-door car shipping to terminal-to-terminal transport, open and enclosed carrier options, and even expedited shipping services. The presence of several auto transport companies allows for competitive pricing and a wide range of service options.
How Shipping a Car to or From Vancouver Might Differ From Seattle
While both Seattle and Vancouver are significant cities in Washington state, there are differences in the auto transport scene:
Distance to Major Cities: Vancouver's close proximity to Portland might result in lower transport costs when shipping to or from cities in Oregon. In contrast, shipping from Seattle might be more advantageous for destinations in northern states.
Traffic Conditions: While both cities grapple with traffic congestion, Seattle's larger population can potentially lead to more traffic-related delays.
Market Dynamics: Seattle, being a larger city with a bigger economy, might have more demand for auto transport services, influencing the pricing and availability of services.
Carrier Availability: Depending on the time of year and market demand, the availability of carriers may differ between the two cities.
Whether you're shipping to or from Vancouver, WA, understanding the specifics of the local Washington auto transport industry is key to a smooth and successful car shipping experience. While each situation is unique, being well-informed can help you make the best decisions for your auto transport needs.
Final Words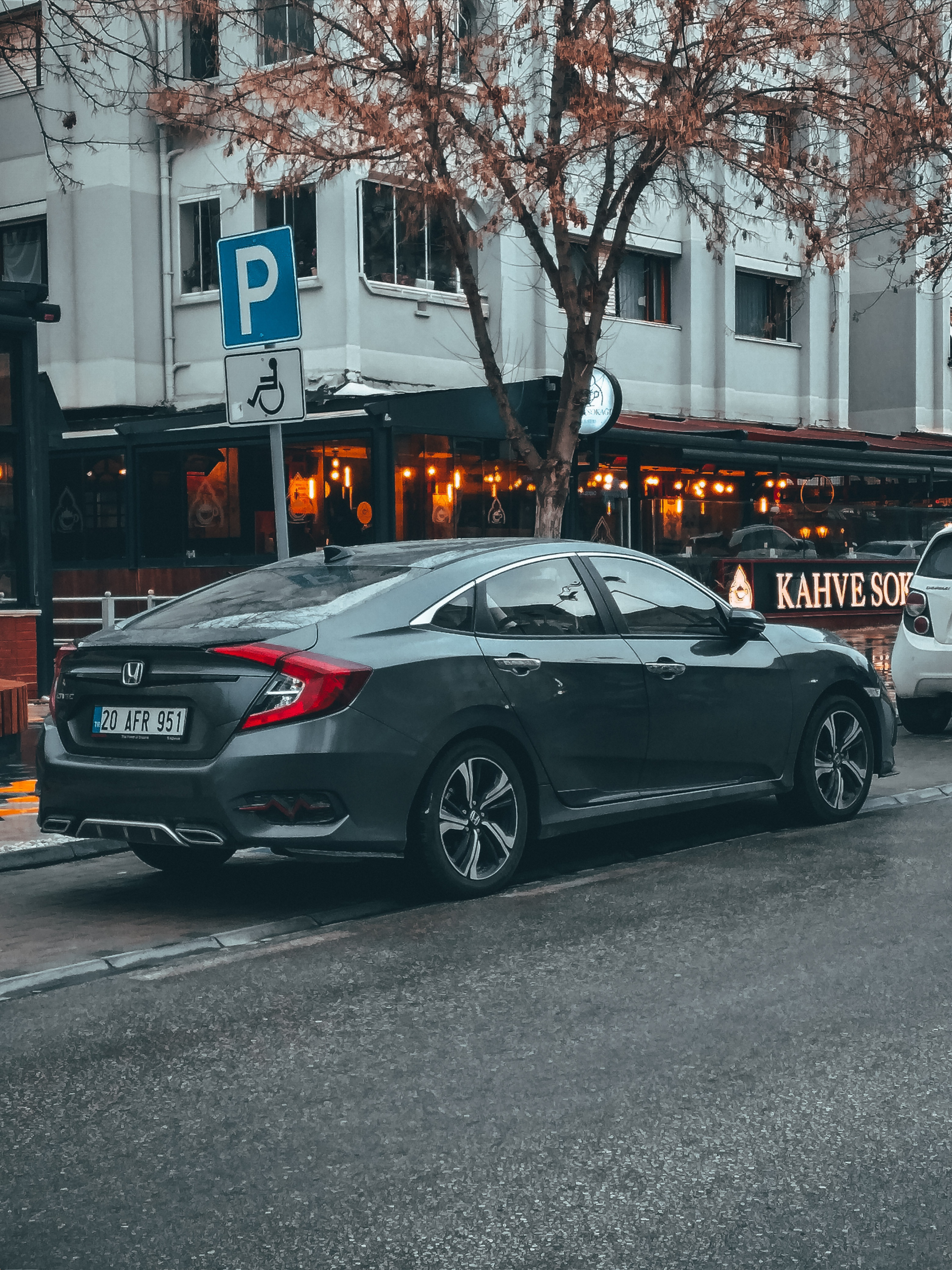 We encourage every reader to take time to thoroughly research and prepare for their car shipping needs. Gather multiple quotes from auto transport companies, read customer reviews, understand the pickup and delivery process, and ensure your vehicle is ready for the journey. By doing so, you not only protect your valuable asset but also ensure peace of mind throughout the process.
Here at Exotic Car Transport, we understand the complexities of the auto transport industry and the concerns you may have when shipping your car. We are committed to providing excellent service, clear communication, and professional handling of your vehicle from start to finish.
If you have any questions or concerns, or if you're ready to schedule your car's transport, don't hesitate to contact us. Our team of experts is always ready to help guide you through the shipping process and provide you with a seamless auto transport experience. We look forward to serving your car shipping needs.
Let Exotic Car Transport turn the daunting task of shipping your vehicle into a hassle-free experience. Contact us today to get started!