Car Transport FL: Navigating the Logistics for a Successful Move
Shipping a car to Florida is a common requirement for many people across the nation. Whether it's for a temporary move due to a seasonal change, a permanent relocation, or transporting a newly purchased vehicle, auto transport to Florida can simplify the process immensely. By leveraging professional car shipping services, you can avoid the wear and tear on your vehicle associated with long-distance driving and save precious time.
Florida's popularity as a destination for car transport is not surprising given its favorable climate, attractive lifestyle, and status as a top tourist and retirement destination. Each year, countless cars are transported to the Sunshine State for a myriad of reasons, such as residents returning from the northern states after the winter, or individuals relocating to start a new chapter in life.
As with any significant undertaking, successful car transport to Florida requires proper planning. Understanding the process, choosing the right auto transport company, preparing your car for shipping, and being aware of the associated costs and laws are all critical aspects to consider. By planning properly, you can ensure that your car arrives in Florida safely, promptly, and without unexpected hiccups.
At Exotic Car Transport, we are dedicated to making your car transport process as seamless and stress-free as possible. As seasoned professionals in the auto transport industry, we understand the complexities of car shipping and are equipped to handle all your needs. Whether you need advice on preparing your car for transport or want a quote for shipping your vehicle to Florida, we're here to help. Don't hesitate to reach out to us today. Together, we can navigate the logistics of your successful car move to Florida.
Understanding the Auto Transport Process
Auto transport, particularly in the context of Florida car shipping, involves several steps that customers need to understand to ensure a seamless and stress-free shipping experience. The process typically starts with the customer requesting a quote from a Florida auto transport company, which will be based on various factors such as the type of car, pickup and delivery locations, and the shipping method chosen. After the booking is confirmed, the car is picked up and prepared for shipping. The next steps involve transporting and finally delivering the vehicle to the desired location.
In the context of auto shipping, it's essential to understand that different Florida car shipping services can offer different processes. Some companies may provide door-to-door service, while others might operate on a terminal-to-terminal basis. Knowing these processes helps in understanding the car shipping cost and allows for better planning and preparation.
Different Types of Auto Shipping Services
When it comes to car transport, customers have several options. The most common types of car shipping services include open carrier shipping, enclosed carrier shipping, and expedited shipping. Open carrier shipping is the most common and cost-effective method, but it leaves the vehicle exposed to the elements. Enclosed carrier shipping provides more protection, making it ideal for high-value or classic cars, but it can be more expensive. Expedited shipping is typically used when a vehicle needs to be transported quickly, though it comes at a premium.
Customers looking for reasonable car transport rates should consider the type of service that best suits their needs and budget. Understanding the differences between these services can significantly impact the Florida auto transport cost.
Roles Involved in Car Shipping
In the auto transport industry, three main roles are significant: brokers, carriers, and customers. Brokers act as intermediaries between customers and carriers. They help customers find reliable car shipping companies that offer Florida auto transport services and negotiate rates on their behalf. Carriers, on the other hand, are the ones who physically transport the vehicle from one location to another. Customers are the vehicle owners who need their cars transported. They interact with brokers and carriers throughout the process.
By understanding these roles, customers can better navigate the car shipping process, making their experience with a Florida car shipping company smoother and more efficient.
Common Reasons for Auto Transport to Florida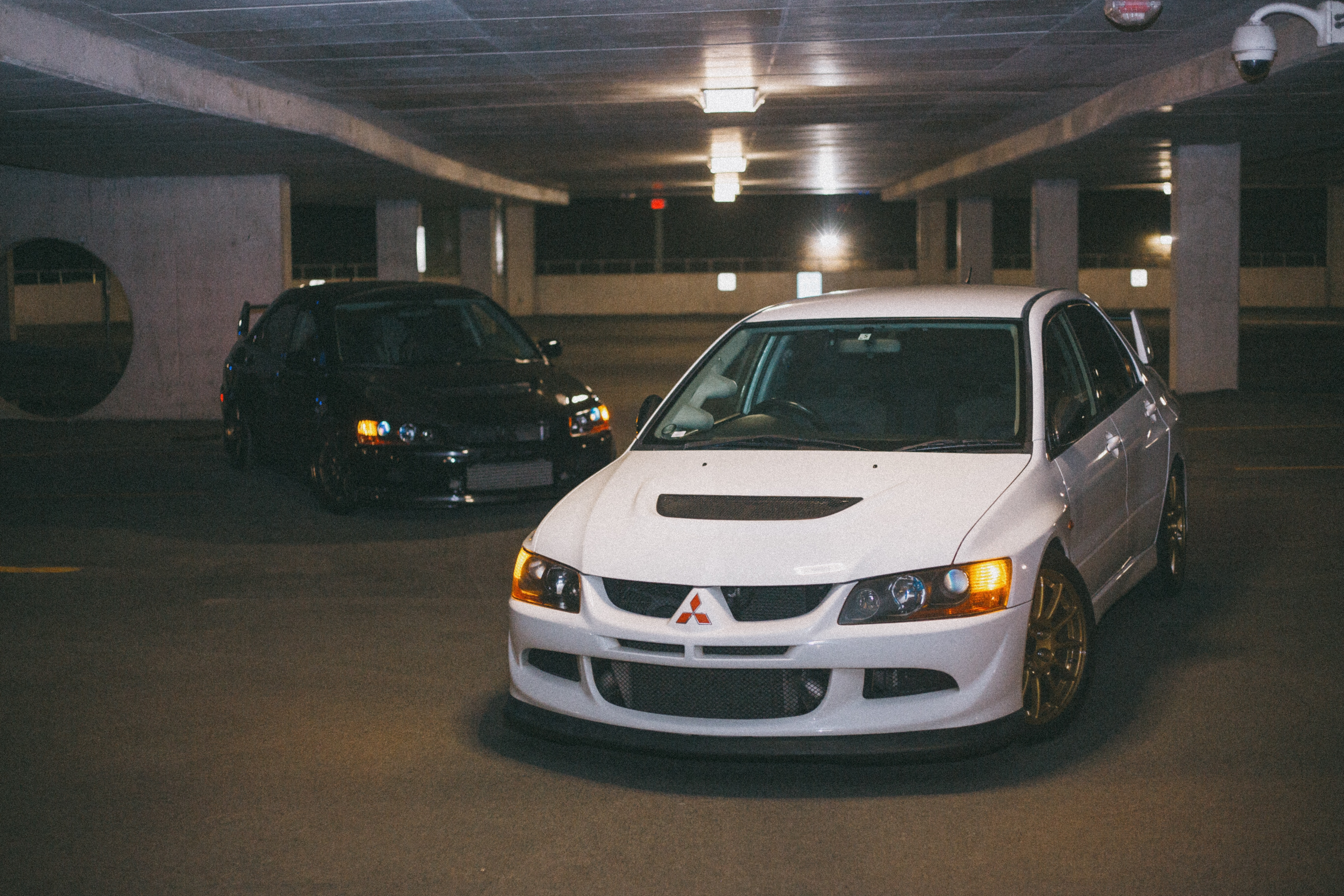 Florida is not only a popular vacation destination, but it's also home to many snowbirds, retirees who migrate to warmer climates during the winter months. As such, car shipping to Florida is a common service requested by various individuals. Here are some of the reasons:
Relocation: Whether it's for work, retirement, or simply seeking a change of scenery, many people move to Florida each year. Having their personal vehicle with them can provide a sense of familiarity and convenience.
Snowbirds: As mentioned, many retirees or snowbirds travel to Florida to escape the harsh winter of northern states. Auto shipping allows them to have their vehicle without the hassle of a long drive.
College Students: Florida hosts several well-known universities. Students moving from out-of-state may opt for car transport to have their vehicle on campus.
Car Dealerships and Auctions: Florida is a hub for car auctions, and many car dealerships also require car shipping services to transport vehicles to and from their lots.
Understanding Florida's Unique Geographical and Weather Conditions
Florida's geographical location and weather conditions can also impact the car shipping process. Florida's climate is generally warm and humid, which is less harsh on vehicles compared to colder climates. However, Florida is also known for its hurricane season, which typically runs from June through November. This season can create shipping delays and may cause fluctuations in car shipping costs.
Florida's layout can also impact the auto shipping process. With many coastal cities and towns, Florida offers several entry and exit points for car shipping companies. However, for destinations within the state's interior or less populated areas, transport could be slightly more complicated and possibly increase the car shipping cost.
Overall, understanding these factors can help customers better prepare for their car transport to Florida and set accurate expectations regarding the Florida car shipping process.
Factors to Consider When Choosing an Auto Shipping Company
Choosing the right auto transport company to handle your Florida car shipping needs is a critical decision. Here are some factors you should consider:
Services Offered: Not all car shipping companies provide the same services. Some specialize in standard car transport, while others offer services for classic or luxury cars. Understanding your specific needs can help narrow down your choices.
Insurance Coverage: Ensure the car shipping company offers comprehensive insurance coverage. This will provide peace of mind knowing your vehicle is protected during transit.
License and Registration: The auto transport company should have the necessary licenses and registrations. You can verify this information through the Federal Motor Carrier Safety Administration (FMCSA).
Service Area: Make sure the company operates in your intended shipping and delivery locations. Some companies may not serve certain areas or may charge extra for remote locations.
The Importance of Reviews, Ratings, and Reputation
When choosing a car shipping company for your Florida car shipping needs, reviews, ratings, and reputation matter. Look for companies that have positive customer feedback and high ratings. It's also a good idea to check for any complaints registered with the Better Business Bureau (BBB).
The Significance of Detailed Quotes and Contracts
Before deciding on an auto transport company, ensure you receive a detailed quote that breaks down the car shipping cost. A reliable company will provide transparent pricing without hidden fees.
Moreover, a contract is vital before shipping your car. It should outline the terms and conditions of the service, insurance coverage, and what happens in case of delays or damages.
Remember, choosing the right car shipping company for your Florida auto transport needs can make the difference between a smooth, stress-free experience and a frustrating, costly ordeal.
Preparing Your Vehicle for Transport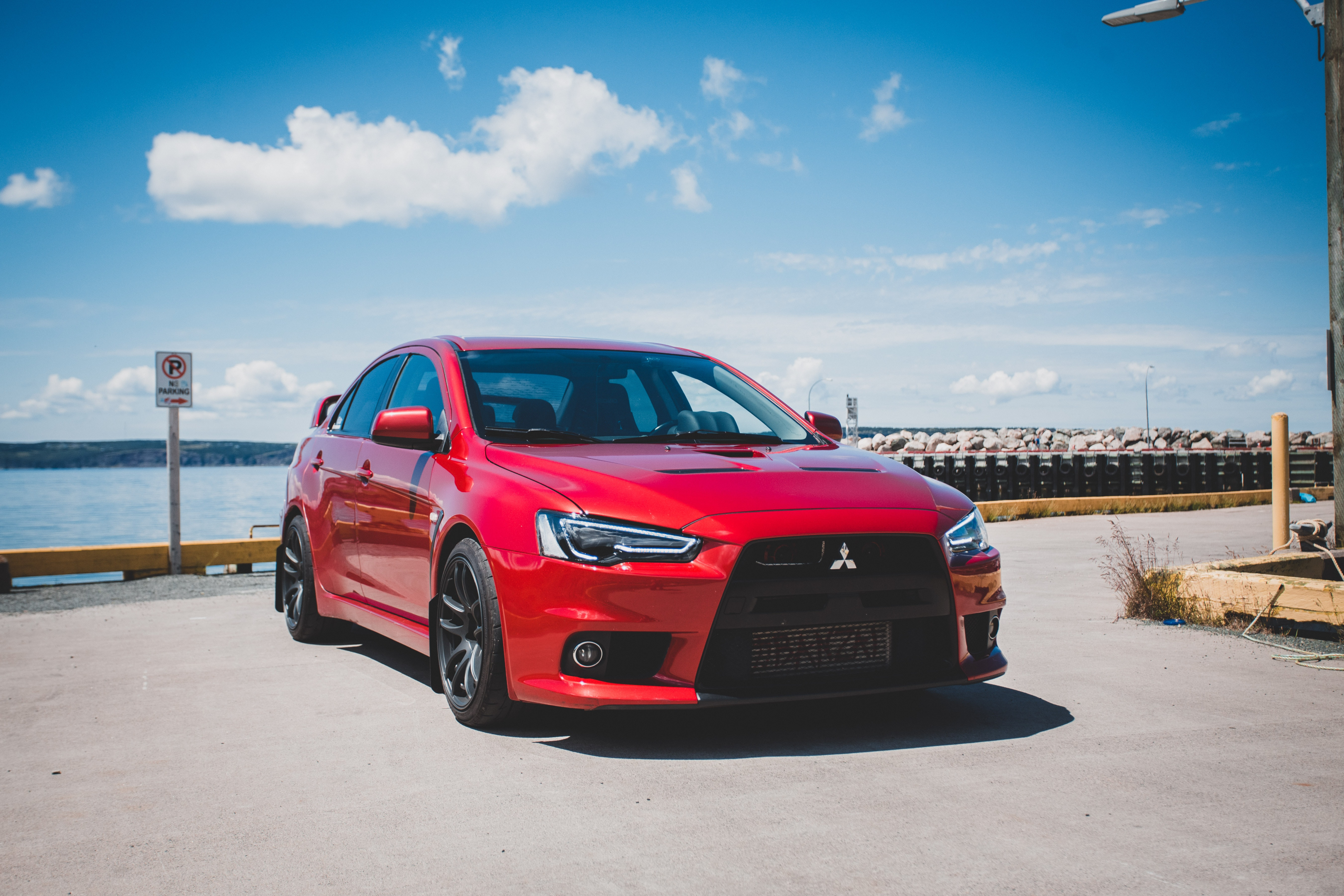 When it comes to car shipping Florida residents must follow specific preparation guidelines to ensure the safe transport of their vehicles. Here's a step-by-step guide:
Clean Your Car: Start by giving your vehicle a thorough wash. This helps to reveal any existing damage and makes the inspection process easier.
Document Existing Damage: Take clear photos of your car from different angles. This will serve as a record of your vehicle's pre-transport condition.
Remove Personal Items: Auto shipping companies aren't licensed to transport personal items in vehicles. Remove any valuables or important documents from your car before shipping.
Check Fluid Levels and Tire Pressure: Ensure all your car's fluids are at the right level. Also, check the tire pressure – overinflated or underinflated tires can cause problems during loading and unloading.
Disable Alarm Systems: If your car has an alarm system, make sure to disable it. If this is not possible, provide instructions to the car transport company on how to turn it off in case it gets triggered.
The Importance of Pre-Shipping Vehicle Inspection
Conducting a thorough pre-shipping vehicle inspection is essential. This step enables you to document the car's condition before it's shipped. Most car transport companies perform this inspection as part of the pickup process. The details are recorded in a report, which should be kept for future reference.
Rules on Personal Belongings in the Car
As per the regulations of the car shipping industry, personal belongings are not allowed in the car during transport. Items can shift during transit, potentially causing damage to the vehicle's interior or adding unexpected weight. To avoid any potential issues or extra costs, it's advisable to clear your car of personal items.
Remember, proper preparation can go a long way toward ensuring a smooth car shipping experience. Trusting the best car shipping companies can further enhance this experience and provide peace of mind throughout the process.
Understanding the Factors that Influence Auto Transport Costs
Shipping a car to Florida comes with its set of costs. Several factors determine the overall price of auto transport services, which include:
Distance and Location: The longer the distance, the higher the cost. If the pickup or delivery location is in a remote area, this may also increase the cost due to the additional time and fuel required.
Vehicle Size and Weight: Larger and heavier cars usually cost more to ship because they take up more space and add weight to the transport carrier.
Type of Carrier: There are two primary types of carriers – open and enclosed. Enclosed carriers provide more protection but are more expensive than open carriers.
Season and Demand: The cost of shipping a car can fluctuate depending on the time of year and the demand for services. The busiest times, like summer or during snowbird season, tend to be more expensive.
The Importance of Obtaining Multiple Quotes
To get the best car shipping cost, it's vital to obtain multiple quotes from different Florida car shipping services. Each company has its own pricing model, and prices can vary significantly. By getting multiple quotes, you can compare services and prices and make an informed decision.
Avoiding Hidden Fees and Scams
When choosing a Florida car shipping company, it's important to read the contract carefully to avoid any hidden fees. Some companies may have additional charges not included in the initial quote. Beware of unusually low quotes as these can often be a red flag for potential scams or subpar service.
Remember, the best car shipping companies will offer transparent pricing, providing you with a detailed breakdown of costs. Also, they won't hesitate to answer any questions you may have about their fees.
Navigating the complexities of auto transport can be challenging, but with thorough research and careful planning, you can successfully ship your car to Florida without unnecessary stress or cost.
Guide to the Car Shipping Process
When you're preparing for auto transport to Florida, it's important to understand the step-by-step process of car shipping. The process typically includes the following steps:
Quote and Booking: After you've chosen your preferred Florida car shipping company, the first step is to get a quote. The company will consider various factors, such as the car's make and model, distance, and type of service you want. After agreeing on a price, you book the service.
Car Pickup: The auto transport company will schedule a date and time for pickup. Be sure to prepare your car for shipping to ensure a smooth pickup process.
Transportation: Your car is loaded onto a carrier and transported. The time it takes to ship your car depends on the distance and route.
Delivery and Inspection: Upon arrival, you or a designated person should be present to receive the car and conduct a post-ship inspection.
Potential Delays and Solutions in Car Shipping
Just like any logistic service, car shipping can also experience delays. Inclement weather, traffic, breakdowns, and unforeseen circumstances can cause delays. Your Florida car shipping service should communicate these delays and provide solutions. Make sure you have a communication plan in place to stay updated about your car's shipping status.
Post-Shipping Procedures and Delivery Inspection
Once your car arrives in Florida, it's essential to conduct a thorough inspection with the delivery driver. This step is to check for any potential damage during transportation. Any anomalies should be noted in the Bill of Lading (BOL).
Remember, choosing a reputable auto transport company will make your car shipping process smoother and more manageable. Keep open communication and ask questions if any part of the process is unclear to you. Your car is a significant investment, and ensuring its safe transport should be a priority.
Understanding Florida's Climate and its Impact on Auto Shipping
Florida's climate is characterized by hot, wet summers and mild, dry winters. This tropical climate is typically kind to vehicles, and there's less worry about rusting due to salted roads like in the northern states. However, summer can bring hurricanes and severe thunderstorms, potentially causing delays in your auto transport schedule. It's crucial to check weather forecasts and plan accordingly when you decide to ship a car to Florida.
Urban vs Rural Delivery Locations: Pros and Cons
When it comes to choosing delivery locations, both urban and rural areas have their pros and cons.
Urban Delivery: The primary advantage is accessibility. Auto transport companies regularly service urban areas, making it easier and quicker to ship your car. However, traffic congestion can potentially cause delays, and narrow city streets may prevent large transport trucks from accessing certain areas.
Rural Delivery: Although it may be more peaceful and easier to coordinate the delivery in rural areas, they are less frequently serviced by car shipping businesses. This might lead to longer wait times and potentially higher costs due to the added distance.
When choosing your delivery location, consider the accessibility, costs, and your personal convenience.
Special Occasions and Events Impacting Auto Shipping
Florida is known for its various events, including car shows, races, and cultural festivals. These events can increase the demand for auto shipping services, affecting availability and potentially increasing the cost of transport. If you're planning to ship a car coinciding with these events, ensure to book your car shipping business well in advance.
Remember, good preparation and understanding of these special considerations can make the car shipping process to Florida much smoother and stress-free.
Overview of Florida State Regulations Relating to Auto Transport
As with any state, Florida has its unique regulations and laws that govern the auto transport industry. These laws aim to ensure the safety and integrity of the vehicle shipping process. To provide an excellent car shipping service, all companies must comply with these rules.
For instance, all auto transport companies operating in Florida need to be registered with the United States Department of Transportation. They should possess a valid USDOT number and a Motor Carrier number. This ensures the company is accountable, monitored, and adheres to federal safety standards.
Another critical regulation is the requirement for adequate insurance. Florida law requires all auto transporters to carry valid liability and cargo insurance to protect the customer's vehicle while in transit.
Florida's Specific Requirements for Shipping a Car
Shipping a car to Florida comes with a few specific requirements. Upon entering Florida with a vehicle from another state, you are required to pay for a new vehicle registration. Additionally, it's worth noting that Florida has stringent laws about vehicle emissions. Hence, it's crucial to ensure your car meets these standards before shipping.
Florida's Lemon Law is also noteworthy. This law covers defects or conditions that significantly impair the use, value, or safety of a new or demonstrator vehicle. If the car is not fixed after a reasonable number of attempts, the law requires the manufacturer to either replace or buy back the vehicle.
These laws and regulations can seem overwhelming, but a good grasp of them can enhance your understanding of the process and contribute to a more smooth vehicle shipping experience. Always make sure to do your due diligence and research, ensuring your chosen auto transport company adheres to all necessary rules and provides an excellent car shipping service.
Final Words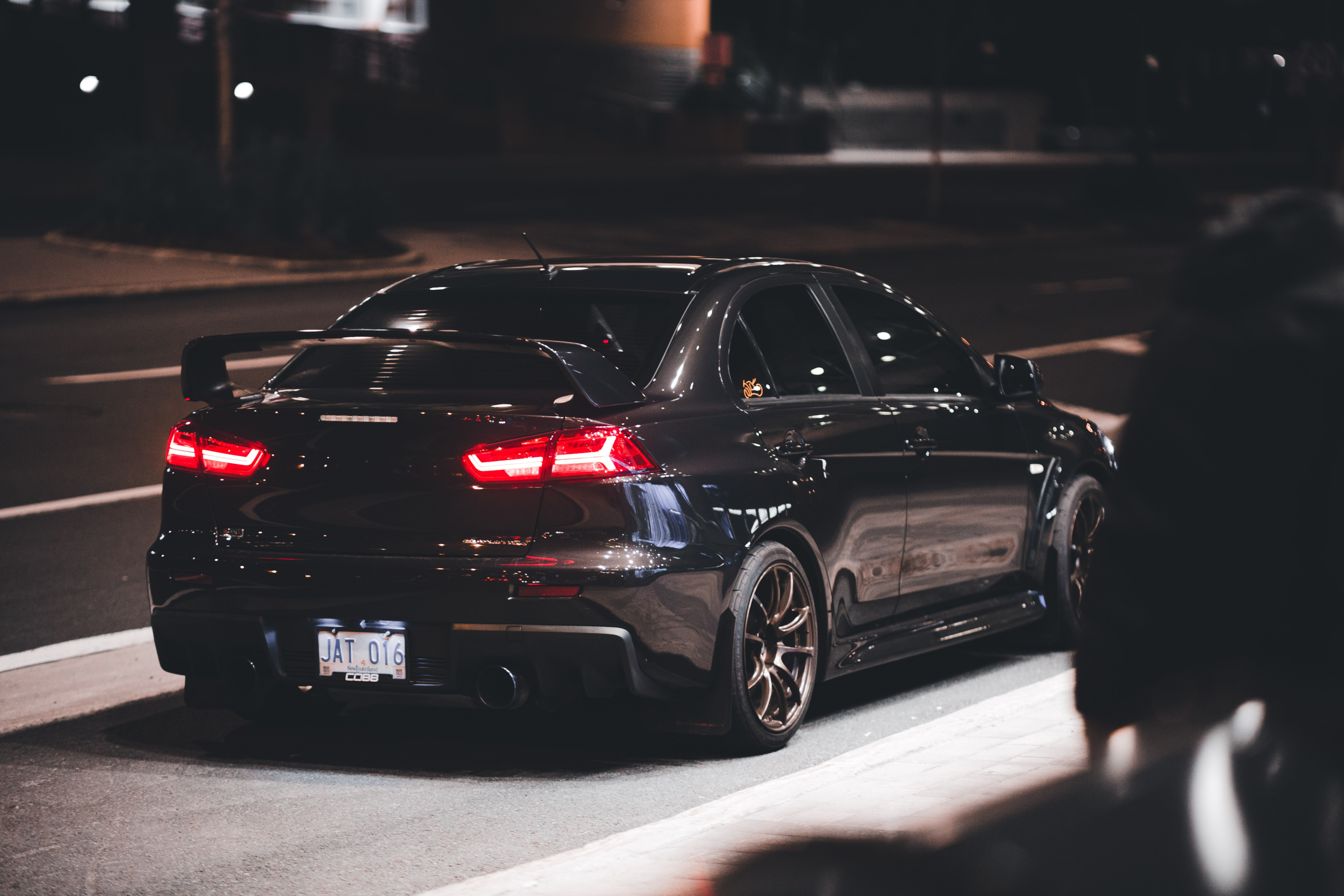 This comprehensive guide has taken you through every aspect of the car transport process to Florida. We've delved into the car shipping basics, explained why people ship their cars to Florida, and underscored the significance of choosing the right auto shipping company. Further, we've provided a detailed guide on preparing your car for shipping, outlined the cost factors associated with auto transport to Florida, and walked you through what to expect when shipping your car. Special considerations for shipping a car to Florida were highlighted, and we concluded with an overview of Florida's auto transport laws and regulations.
Choosing to transport your car to Florida is a significant decision that requires meticulous planning and thorough research. We encourage you to invest time to understand the process fully, read reviews, compare quotes, and verify the credibility of your chosen car shipping company. This is crucial in ensuring a smooth and stress-free auto shipping experience.
Navigating the logistics of auto transport to Florida can seem like a daunting task, but with the right knowledge and preparation, it doesn't have to be. Armed with the information provided in this guide, we are confident that you can approach the car transport process with ease and assurance.
Finally, remember that Exotic Car Transport is here to assist you every step of the way. Our team of experienced professionals are on standby to answer any queries and guide you through the process. Our commitment is to provide you with exceptional service, ensuring your car arrives safely at its destination in Florida. Don't hesitate to reach out to us today – we look forward to assisting you with your car shipping needs.