Why a Broker for Car Hauling Could Be Your Best Bet for Safe Auto Transport
In the world of auto transport, the term 'broker' plays a significant role. An auto transport broker is an intermediary between the customer (the individual or company needing to move a vehicle) and the carrier (the company actually moving the vehicle). They don't own trucks or trailers; instead, they leverage their vast network of pre-screened carriers to offer customers a hassle-free car shipping experience.
This article will explore why an auto transport broker could be your best bet for safe car transport. We will delve into the pivotal role of brokers, distinguishing their services from carriers, and highlighting the unique benefits they offer. Our aim is to provide you with valuable insights that can assist you in making an informed decision when choosing a car transport service.
On behalf of Exotic Car Transport, we welcome you to reach out to us for any queries or clarifications related to auto transport. As an experienced auto transport broker, we're committed to offering reliable, efficient, and tailored car shipping services to meet our clients' diverse needs. We look forward to navigating this informative journey with you and possibly facilitating your next car haul.
Unfolding the Role of Auto Transport Brokers
The Vital Function of Auto Transport Brokers
An auto transport broker is an integral part of the auto transport industry. These professionals serve as the bridge between customers and auto transport carriers. They manage the logistics of the vehicle shipping process and make it significantly easier for customers to get their vehicles shipped. Their services revolve around finding the best auto transport carriers, negotiating rates, coordinating pick-up and drop-off times, and ensuring a seamless vehicle shipping process.
Incorporating car shipping brokers or auto transport brokers into your plan can simplify the task of auto shipping. They have the necessary knowledge, connections, and experience to get the job done efficiently. By employing their services, customers can save time and energy that would otherwise be spent on finding, vetting, and communicating with auto transport carriers.
Brokers: The Navigators of the Car Shipping Process
The role of auto transport brokers in the car shipping process is invaluable. Car shipping brokers manage communication between the customer and the carrier, ensuring that all parties are on the same page. They understand the ins and outs of the auto transport industry, and they use this knowledge to guide their clients through the process.
Auto transport brokers monitor market trends and rate fluctuations, enabling them to offer competitive quotes to their clients. They also take on the responsibility of vetting car transport brokers, ensuring that the carrier is reputable and reliable. In short, they handle the logistics so you don't have to.
Distinguishing Auto Transport Brokers from Freight Brokers
While auto transport brokers and freight brokers may seem similar, there are crucial differences to note. Both act as intermediaries, connecting customers with transport services. However, while auto transport brokers specialize in transporting vehicles, freight brokers deal with a variety of goods and materials.
An auto transport broker specifically operates within the auto transport industry, focusing on car shipping and working closely with auto transporters. On the other hand, freight brokers work across multiple industries, coordinating the shipment of a diverse range of goods, not limited to vehicles.
In essence, if you're looking to get a vehicle shipped, turning to an auto transport broker can be a wise decision, given their specific industry expertise and focus on car shipping. Their tailored services make the process of shipping a car smoother and more efficient.
Broker vs Carrier: A Comparative Examination
The Carrier's Role in Auto Transport
Carriers are the actual entities responsible for transporting your vehicle. They own the trucks and provide the physical service of moving cars from one location to another. They operate within certain routes and have direct control over the handling and safety of vehicles during transit. Auto transport companies, essentially, carry out the heavy lifting in the car shipping process.
Differentiating between Auto Transport Broker and Carrier
While both auto transport brokers and carriers play critical roles in the auto transport industry, their responsibilities are distinct.
The key difference lies in their primary functions – carriers do the actual moving, while auto transport brokers act as intermediaries. Auto transport brokers don't own trucks or employ drivers; instead, they have extensive networks of carriers that they coordinate with to arrange the transportation of vehicles. They use their expertise and industry knowledge to find the best carrier for each customer's specific needs, considering factors like price, timing, and the type of vehicle to be transported.
On the other hand, carriers focus on the actual transport. They own and operate the trucks that carry vehicles from point A to point B. While carriers provide a crucial service, they often lack the time and resources to market their services and handle logistics, which is where auto transport brokers come in.
Weighing the Pros and Cons: Broker vs Carrier
When deciding between using an auto transport broker or a carrier, it's essential to weigh the pros and cons.
Opting for a carrier allows you to work directly with the entity transporting your car, which might offer a sense of control and direct communication. However, it can be more time-consuming, as you'll need to research and vet potential carriers yourself.
On the other hand, using an auto transport broker can save you time and effort. The best auto transport brokers have extensive networks of reliable carriers, which allows them to quickly find a suitable carrier for your specific needs. They handle all the logistics, from negotiating rates to scheduling pick-ups and drop-offs. However, you must be mindful to choose a reputable broker, as they significantly influence the safety and cost-efficiency of your auto transport experience.
The Integral Role of a Car Shipping Brokerage in Auto Transport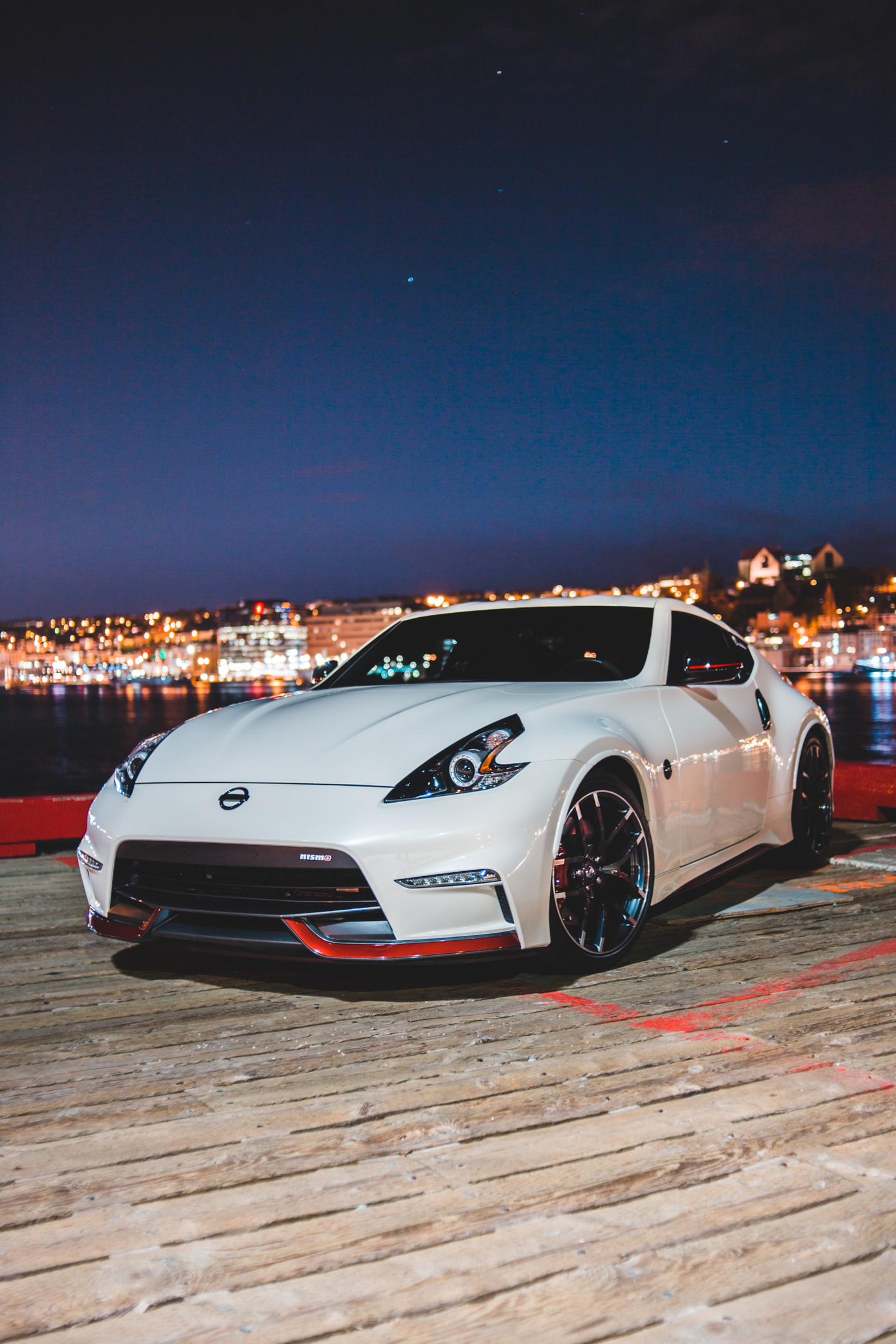 Facilitation of the Car Shipping Process by Brokers
Auto transport brokers operate as the orchestrators in the auto shipping industry. They act as the middlemen between clients (those who need to transport vehicles) and the carriers (those who own the trucks and do the actual moving). An auto transport broker's role is to simplify the car shipping process for clients by handling the challenging aspects like finding a reliable car carrier, negotiating rates, and coordinating shipping schedules.
They utilize their extensive networks and knowledge of the car shipping industry to match each client's specific needs with the most suitable carrier. This can involve factors like the type of vehicle, desired shipping speed, special requirements (like enclosed transport for luxury or classic cars), and the client's budget. In this way, auto transport brokers serve as invaluable guides through the auto shipping process, helping to ensure a smooth, stress-free experience.
Delving into Car Shipping Brokerage Services
Car shipping brokerages offer a range of services designed to simplify the auto shipping process for their clients. These can include:
Matching clients with carriers: The broker will use their industry connections to find a reliable and qualified carrier who can fulfill the client's specific shipping needs.
Negotiating rates: Auto transport brokers will negotiate with carriers on behalf of their clients to secure the best possible price.
Coordinating schedules: The broker will work with the carrier to arrange pick-up and drop-off times that work for the client.
Resolving issues: If any problems arise during the shipping process, the broker will liaise between the client and the carrier to resolve them quickly.
These services make auto transport brokers essential for many people who need to ship their cars, particularly those who lack the time or knowledge to navigate the auto shipping process themselves.
The Significance of Shipping Brokers in the Auto Transport Business
Shipping brokers play a pivotal role in the auto transport business. They act as a bridge between carriers and customers, bringing efficiency and convenience to the car shipping industry. They also bring competition into the auto transport services market, which helps to keep prices competitive while maintaining service quality.
For customers, a car shipping broker can take the stress out of finding a reliable car shipping service. They have the experience and knowledge to vet carriers and can usually negotiate lower rates than customers might be able to get on their own.
In addition, brokers contribute to the industry by providing business to carriers. Many carriers rely on brokers to fill their trucks, ensuring they have continuous business. This symbiotic relationship helps the auto transport industry to thrive.
Given the complexity and variability in the auto transport industry, having a skilled auto transport broker can make the car shipping process much more manageable and cost-effective. Therefore, when you need car shipping services, turning to a trusted auto transport broker could indeed be your best bet.
Why a Broker Could Be Your Best Bet
The Benefits of Choosing an Auto Shipping Broker
Choosing an auto shipping broker can provide numerous benefits. First and foremost, they offer convenience. Navigating the auto shipping process can be complicated and time-consuming. From finding a reliable carrier to negotiating rates and coordinating schedules, there are many moving parts to manage. An auto transport broker takes on these responsibilities, freeing up your time and reducing stress.
Second, brokers have extensive networks and industry knowledge. This enables them to quickly and efficiently find the best auto transport company for your specific needs. Whether you're shipping a classic car and need a carrier with an enclosed trailer, or you have a tight timeline and need expedited service, a broker can find the perfect fit.
Lastly, auto shipping brokers often have more bargaining power than individuals. This means they can negotiate lower rates with carriers, potentially saving you money.
Safety, Reliability, and Convenience: The Pillars of a Broker's Service
Safety and reliability are two of the most crucial factors to consider when shipping a vehicle. Brokers ensure these by thoroughly vetting the carriers they work with. They check factors such as insurance coverage, licensing, and past performance to ensure that your car is in good hands.
Reliability extends beyond the carrier's ability to safely transport your car. It also involves meeting schedules and maintaining open lines of communication. Auto shipping brokers coordinate between you and the carrier to ensure pick-up and drop-off times are met, and they keep you updated on your vehicle's status throughout its journey.
Convenience is another significant advantage of using a broker. They handle all the logistical aspects of car shipping, providing a virtual door-to-door service. All you need to do is provide the necessary information about your vehicle and shipping preferences, and they take care of the rest.
Choosing a Reliable Auto Transport Broker
Key Factors to Consider When Choosing an Auto Transport Broker
When it comes to choosing the best auto transport broker for your car shipping needs, there are several factors you should consider. These include the broker's reputation, their industry experience, the range of services they offer, their customer service quality, and their pricing.
Reputation is critical. Look for a broker with positive customer reviews and testimonials. They should be known for their reliability, honesty, and quality service. If the broker is a member of industry associations, it can also be a good sign as these organizations often have strict standards for membership.
Experience matters as well. The auto transport industry is complex, and having a broker with many years of experience can be invaluable. They'll have a vast network of reliable car carriers, a deep understanding of the best auto transport routes, and the knowledge to navigate any potential issues that may arise during transport.
The range of services offered by the broker is another important factor. Whether you need door-to-door service, enclosed transport for a classic car, or expedited shipping, the broker should be able to accommodate your specific needs.
Customer service is crucial too. Your broker should be responsive, communicative, and willing to answer any questions you may have. Remember, they're your point of contact during the shipping process, so you want someone who will keep you informed and ease any concerns.
Lastly, consider the broker's pricing. While you shouldn't base your decision solely on cost, it's essential to ensure the broker offers fair and transparent pricing.
The Significance of Reliability in a Motor Broker
Reliability is a key characteristic to look for in a motor broker. A reliable broker ensures that your car is transported safely and arrives on time. They work with trustworthy car carriers, stick to agreed-upon schedules, and keep you informed throughout the transport process.
A reliable broker also honors the shipping cost quoted, without surprising you with hidden fees or charges. They should provide a clear and detailed breakdown of costs, helping you understand what you're paying for.
Tips to Identify a Reliable and Reputable Auto Transport Broker
Here are some tips to help you identify a reliable and reputable auto transport broker:
Check Reviews and Ratings: Look at online reviews and ratings from previous customers. This can give you an idea of the broker's reliability and service quality.
Verify Licensing and Insurance: A reputable broker will be licensed and insured. You can verify this information through the Federal Motor Carrier Safety Administration's (FMCSA) website.
Ask About Their Network of Carriers: A reliable broker will have a robust network of trusted car carriers. They should also provide information about the carriers they use, including their safety records and insurance coverage.
Look for Transparency: A reliable broker is transparent about their fees, services, and the shipping process. They should provide a detailed contract and be willing to answer any questions you have.
Check If They Have a GPS Tracking System: A GPS tracking system allows you to track your vehicle during transport. It can give you peace of mind knowing where your vehicle is at all times.
By considering these factors and tips, you can confidently choose a reliable auto transport broker for your car shipping needs.
Car Transportation Hire: The Role of Brokers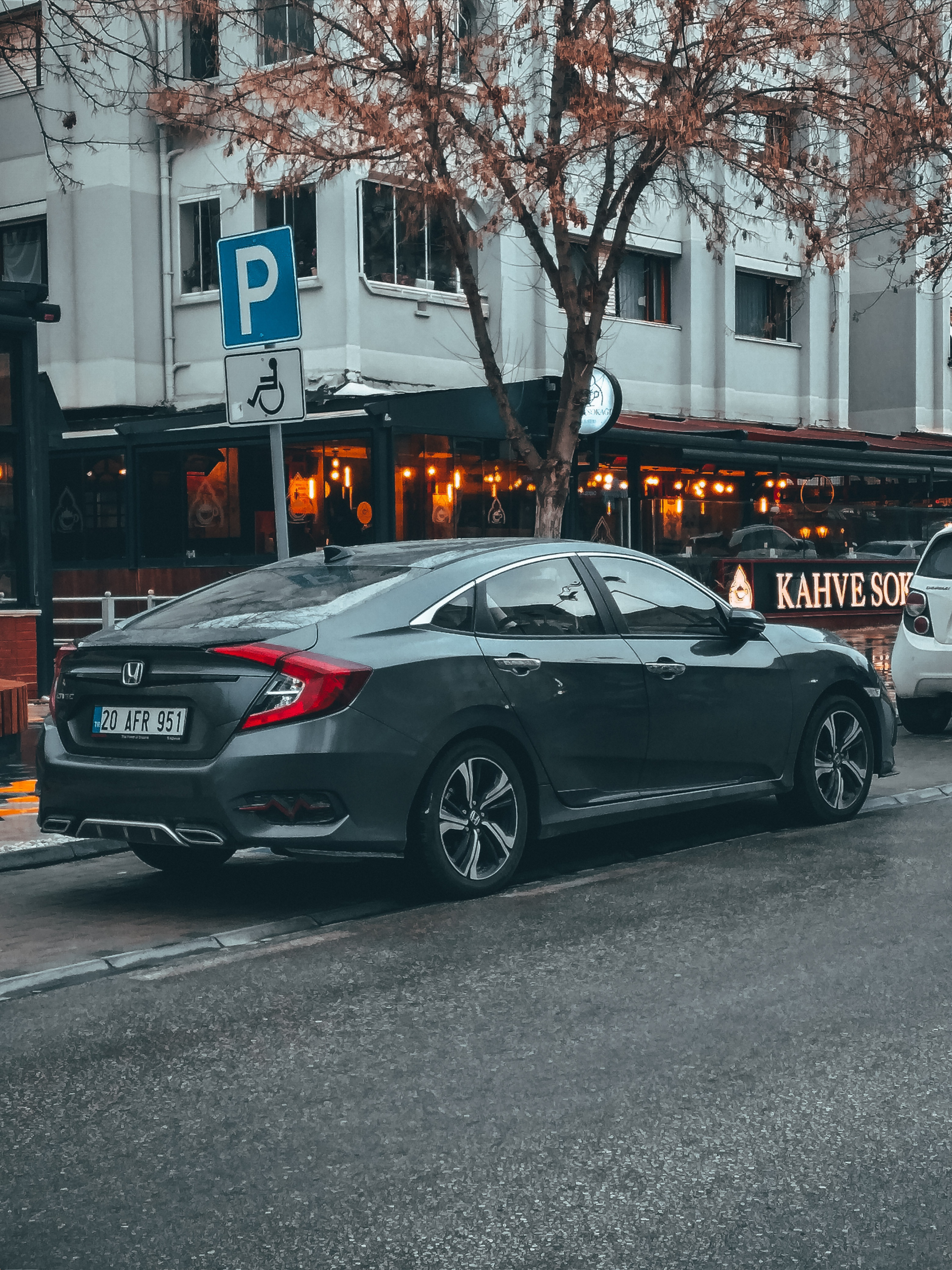 Understanding the 'Hire' Process in Car Transport
The 'hire' process in car transport refers to the engagement of a service to move your vehicle from one location to another. Whether you're moving across the country, buying a car online, or needing to transport a classic car to a show, hiring a car shipping service is typically the safest, most efficient way to get your vehicle where it needs to go. The process usually involves getting a quote, scheduling the service, preparing your car for transport, and then tracking its journey until it reaches its destination.
In the world of car transportation, there are generally two types of services you can hire – carriers and brokers. While carriers own their fleet and do the actual moving of vehicles, brokers work as middlemen, connecting customers with a network of reliable carriers. In this sense, hiring a broker is not unlike hiring a carrier. However, with a broker, you get the advantage of having someone else do the legwork of finding the best carrier for your needs.
The Assistance of Brokers in Vehicle Transport Hire
Brokers play a pivotal role in the vehicle transport hire process. The best auto transport brokers leverage their industry connections and expertise to find the most suitable carrier for your specific needs. They consider factors like the type of car, the transport route, your budget, and your time frame.
Once they've matched you with a carrier, brokers also assist with arranging the pickup and delivery details, negotiating rates, and ensuring that the carrier meets all legal requirements. Throughout the transport process, your broker serves as your primary point of contact, providing updates and addressing any concerns you may have.
Final Words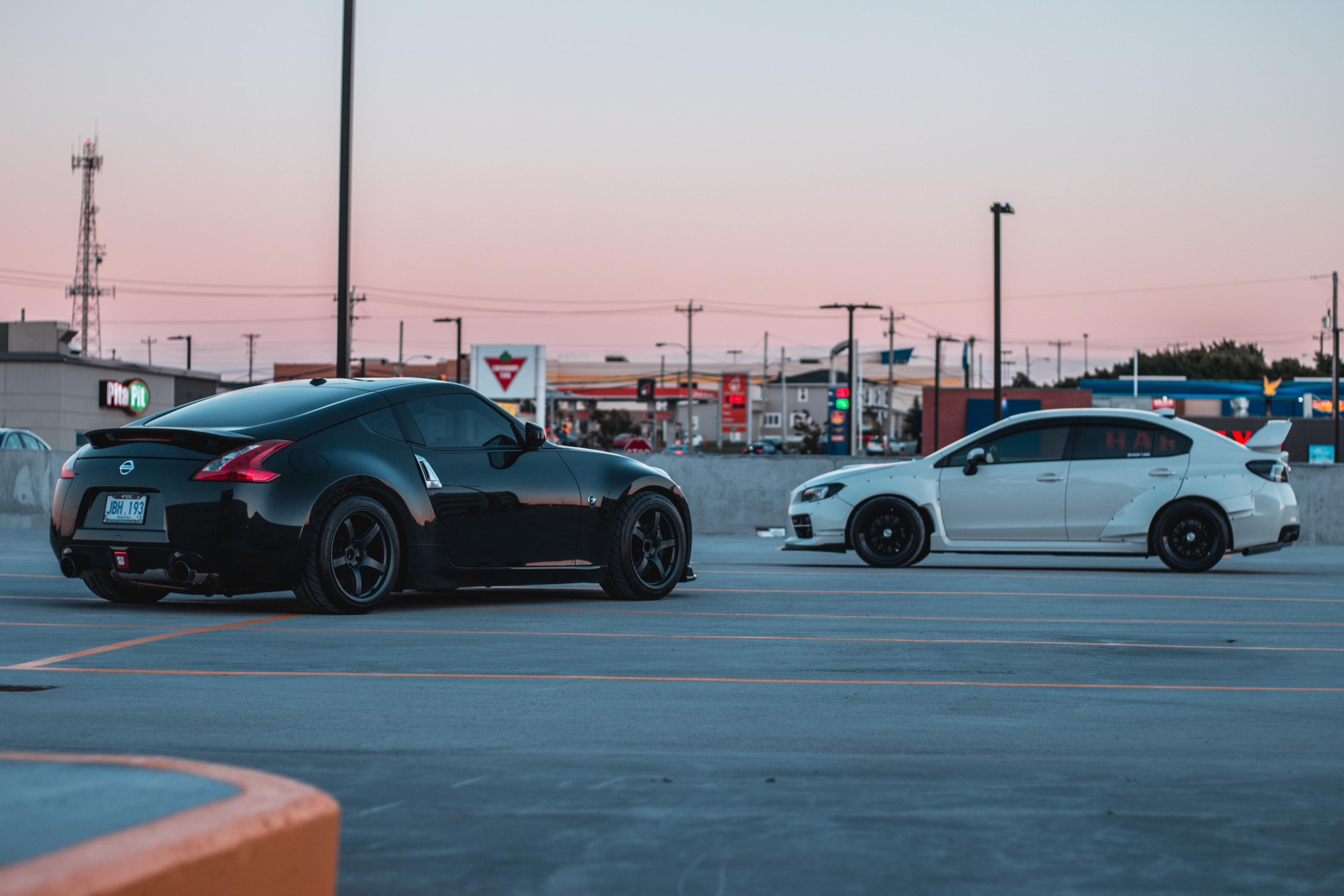 In the journey we have taken in this article, we have unearthed the pivotal role auto transport brokers play in the car shipping industry. Brokers are not just intermediaries; they are facilitators who strive to ensure a smooth and stress-free car shipping experience for customers.
We've learned that an auto transport broker, unlike a carrier, doesn't own a fleet of trucks. Instead, they use their extensive network and industry knowledge to connect you with the best auto transport companies suitable for your specific needs. From understanding your requirements to negotiating prices and facilitating communication, brokers manage every aspect of the car shipping process.
A broker's role becomes especially crucial when safety is a priority. They vet and partner only with trustworthy and licensed carriers, thereby ensuring your vehicle's safe transit. Moreover, they provide a higher level of flexibility and can accommodate last-minute changes more easily than carriers.
Given the advantages and the added peace of mind they bring, considering a broker for your auto transport needs may indeed be your best bet. Their industry expertise, extensive network, and customer-centric approach can make the entire car shipping process more manageable and stress-free for you.
However, remember that not all brokers are created equal. The best auto transport brokers prioritize customer satisfaction, transparency, and reliability. Always do your research, read reviews, and ensure that the broker you choose aligns with these qualities.
On behalf of Exotic Car Transport, we invite you to consider our brokerage services for your next auto transport needs. We pride ourselves on offering excellent customer service, a wide network of reliable carriers, and a commitment to ensuring the safe and efficient delivery of your vehicle. Please feel free to contact us with any questions or to get a quote for your next auto transport. Thank you for taking the time to educate yourself about the car shipping process and the role of brokers. We look forward to assisting you with your car shipping needs.