Cost of Car Shipping Overseas: Balancing Budget and Safety
Shipping a car overseas can be a complex process, laden with numerous considerations. One of the biggest challenges is striking a balance between budget constraints and ensuring the safety of your vehicle. As Exotic Car Transport, we are committed to helping you navigate this intricate process, ensuring seamless delivery of your vehicle to your destination. We invite you to join us on this journey, as we delve into understanding the costs involved, the factors affecting these costs, and how safety can be maintained without compromising your budget. Reach out to us today for expert guidance on international car shipping.
Understanding the Process of Car Shipping Overseas
Shipping a car internationally is not a straightforward process. It requires meticulous planning, a significant amount of documentation, and coordination with your chosen international car shipping company. Whether you're moving to a new country, selling your car overseas, or participating in an international auto show, understanding each step of the process is essential.
1. Selecting an International Car Shipping Company
The first step in shipping a car internationally is selecting a reliable international car shipping company. You can gauge their reliability through online reviews and testimonials, their service offerings, and the international car shipping costs they provide in their quote. Do they offer air freight if you need expedited shipping, or do they stick to container shipping and RoRo? All these questions are essential when choosing your car shipping company.
2. Preparing Necessary Documents
Once you've chosen a company to ship your car internationally, you'll need to gather the necessary documents. The list usually includes the original title of the vehicle, a copy of your passport, and a bill of sale if the vehicle is new. Depending on the destination port and the country's regulations, you might also need additional documents like notarized power of attorney, lienholder authorization, or a declaration of dangerous goods. Be sure to confirm with your international car shipping company or the consulate of the destination country about any additional paperwork.
3. Preparing Your Car for Shipping
Preparation is crucial in the car shipping process. Your vehicle should be clean and free of any personal belongings. If your car is shipped within a sole shipping container, it must be secured to prevent any damage during transit. You must also take note of any existing damage or issues for insurance purposes. It's always a good idea to take pictures of your car from different angles before handing it over to the shipping company.
4. Shipping Process
After documentation and car preparation, the shipping process begins. Your car shipping company will arrange for your car to be picked up or dropped off at a port. The car is then loaded onto a ship, either in a container or using a Roll-on/Roll-off (RoRo) method. If time is of the essence, you might consider air freight, although this is generally more expensive.
5. Customs Clearance
Once the vehicle arrives at the destination port, it must clear customs. This process involves verifying the documentation and paying any applicable duties and taxes. The duration of this process can vary significantly depending on the country.
6. Delivery or Pickup
After clearing customs, your vehicle can be delivered to your specified address, or you can arrange to pick it up. Before accepting the vehicle, check for any damages that might have occurred during shipping. If there are, contact your international auto transport company immediately.
International car shipping requires a well-coordinated effort between you and the chosen car shipping company. Understanding this process will help ensure a smooth and hassle-free experience when you need to ship a car overseas.
Factors Affecting the Cost to Ship a Car Overseas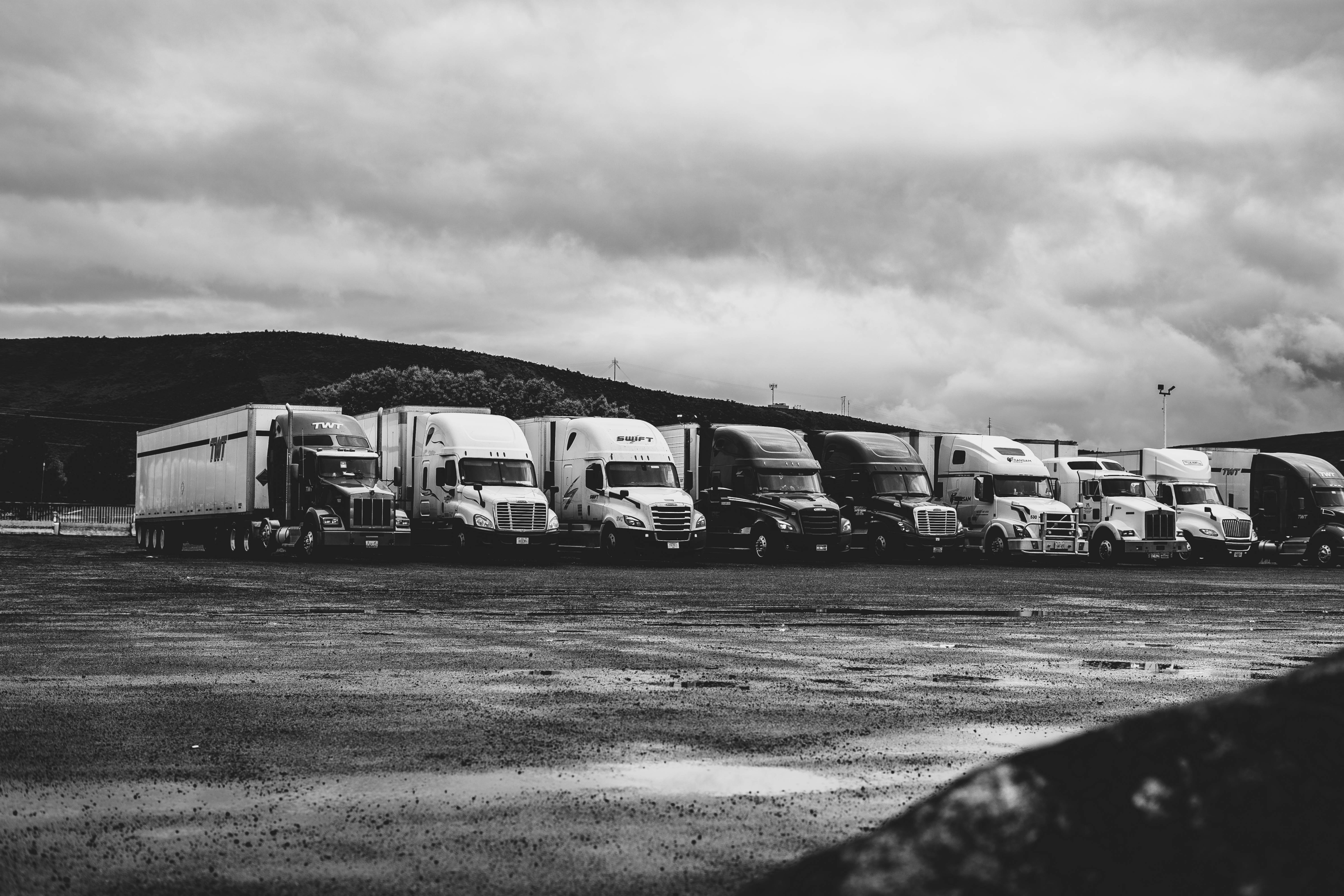 International car shipping costs can vary greatly due to several influencing factors. To help you understand these factors and how they can impact the price you pay to ship a car overseas, let's delve into the details.
1. Distance and Destination
The distance your vehicle needs to travel is a primary factor in determining the cost of car shipping internationally. Naturally, shipping a vehicle overseas to a nearby country will be less expensive than shipping it halfway around the globe. The destination country's rules and regulations regarding imported vehicles can also significantly impact the cost. For example, some countries may impose hefty import duties and taxes, while others may have more lenient policies.
2. Vehicle Size and Weight
The size and weight of your car are crucial in determining the shipping cost. Larger and heavier vehicles require more space and add more weight to the transport vessel, increasing the overall cost. On the contrary, smaller and lighter cars cost less to ship internationally.
3. Shipping Method: Roll-On/Roll-Off (RoRo) vs. Container Shipping
The method of shipping you choose also affects the international car shipping cost. With Roll-On/Roll-Off (RoRo) service, vehicles are driven directly onto the shipping vessel and secured in the cargo area, then driven off upon arrival. This method is often less expensive as it requires less handling, but it leaves the vehicle exposed to environmental conditions during the journey.
Container shipping, on the other hand, offers more protection as vehicles are loaded and secured within a shipping container. This method can be more expensive due to the added protection and the additional handling required. However, it might be a preferred method for luxury or vintage cars that need extra protection.
4. Air Freight
While it's less common due to its high cost, air freight is an option for international auto shipping. This method of shipping is the fastest and safest but is usually reserved for very high-value vehicles due to the high cost.
5. Season and Demand
International car shipping prices can also fluctuate depending on the season and demand. Peak shipping times, such as during the summer or around the holidays, can see increased prices due to high demand. If your schedule is flexible, you might be able to save by shipping your car in the off-season.
6. Additional Services
Finally, the cost can be influenced by any additional services you choose, such as door-to-door delivery, expedited shipping, or additional insurance coverage. While these services provide added convenience or peace of mind, they also add to the overall cost of shipping a car internationally.
To conclude, numerous factors influence the cost of shipping a vehicle overseas. By understanding these elements, you can make more informed decisions and potentially find ways to lower the international car shipping cost.
Decoding the Costs Involved in International Car Shipping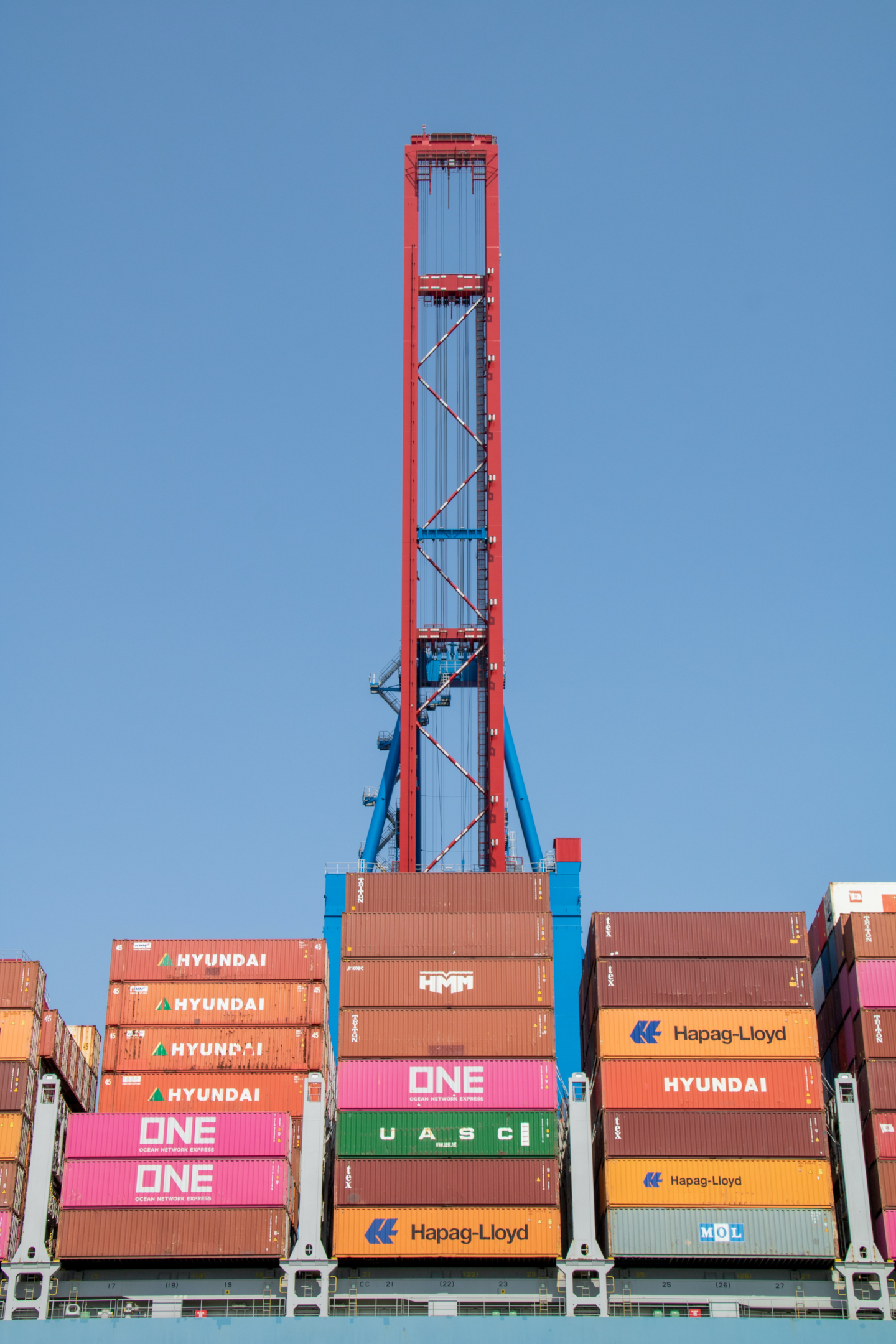 To get a clear picture of the costs associated with shipping a car overseas, it's crucial to understand all the charges you might encounter. This section breaks down these costs, providing a clearer picture of the budget you should prepare.
1. Shipping Costs
The most significant expense in the international car shipping process is the shipping cost itself. This cost depends on various factors including the distance, destination country, the size and weight of the vehicle, and the chosen shipping method. Whether you choose ocean transport, air transport, or a combination of both, the shipping company will calculate your costs based on these parameters.
2. Insurance Fees
Another essential cost is insurance. Shipping a car internationally carries inherent risks such as damage or loss during transit. To protect your investment, you should ensure that your vehicle is adequately insured for its journey. The cost of this insurance is generally based on the car's value, the shipping method, and the route it will take. Some international auto transport companies include basic insurance in their quote, but it's advisable to check what the coverage includes and whether additional insurance is necessary.
3. Customs Duties and Taxes
When you ship a car overseas, you'll need to deal with the destination country's customs regulations. Each country has its own rules regarding import duties and taxes. These costs can vary dramatically depending on the vehicle's value and the specific rules of the destination country. It's vital to research these costs beforehand to avoid unpleasant surprises.
4. Port Fees
Both the departure and destination ports will charge fees for the handling and processing of your vehicle. These fees cover the cost of services such as loading and unloading the vehicle, paperwork processing, and storage if necessary.
5. Documentation Fees
There are necessary documents involved in international car shipping. Costs may be incurred for obtaining, processing, and verifying these documents. This might include the cost of acquiring a bill of lading, a critical document in the shipping process.
6. Inland Transport Costs
If your vehicle's starting point or final destination isn't near a port, you may incur additional costs for inland transport. This involves transporting your vehicle from its initial location to the port, or from the port to its final destination.
7. Additional Services
Finally, any additional services you opt for, such as door-to-door delivery, vehicle tracking, or expedited shipping, will add to the overall cost.
Shipping a car internationally involves multiple fees and costs that can add up. By understanding each of these expenses, you can better prepare for the process and avoid unexpected charges. Always make sure to request a comprehensive car shipping quote from your chosen international car shipping company, detailing all expected costs, to ensure you have a complete financial picture.
Balancing Budget and Safety in International Car Shipping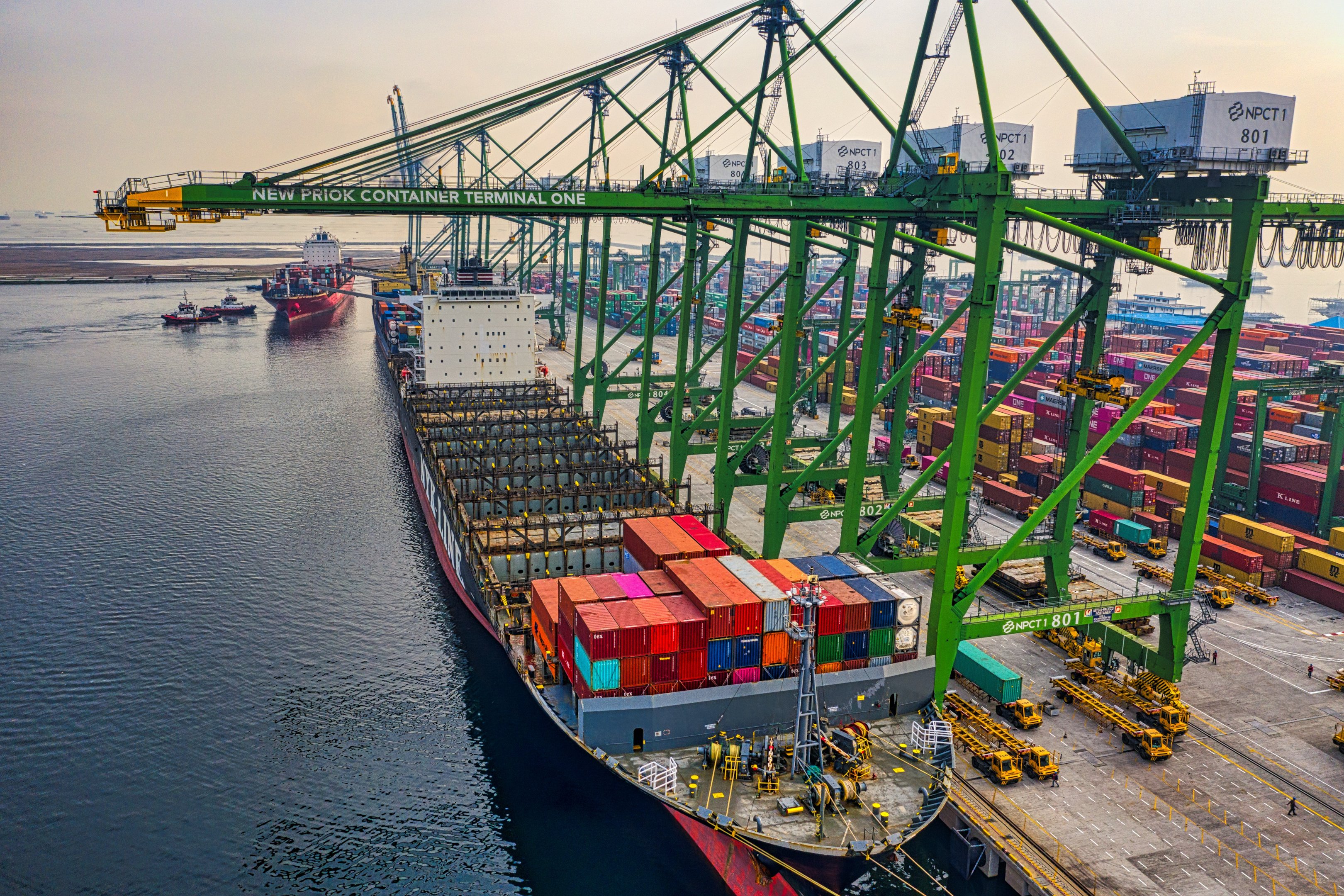 When shipping a car internationally, one of the greatest challenges you'll face is striking the right balance between budget and safety. Both aspects are essential, and knowing how to navigate this delicate balance can make a significant difference to your experience and peace of mind.
1. Understanding the Risks in International Auto Shipping
Just like any other shipping process, international car shipping carries certain risks. Your vehicle could get damaged during transit due to harsh weather conditions or accidental mishandling. If you're shipping a classic car or a high-value vehicle, this risk could lead to substantial financial loss. Furthermore, delays might occur due to unexpected circumstances, and in some cases, cars might even get lost during shipping. Understanding these risks is the first step in ensuring safety while keeping costs in check.
2. Choosing the Right Car Shipping Company
When it comes to ensuring the safety of your car, choosing the right international car shipping company is paramount. The best car shipping company will have substantial experience in international auto shipping, positive customer reviews, and robust safety measures in place. Do your due diligence, comparing various international car shipping services before making a decision. Remember, opting for the cheapest quote might not always be the best choice if it compromises your vehicle's safety.
3. Opting for the Appropriate Shipping Method
Choosing the appropriate shipping method is another vital part of balancing budget and safety. There are mainly two methods used in international car transport – Roll-on/Roll-off (RoRo) and container shipping. While RoRo tends to be cheaper, container shipping provides better protection for your car during transit, especially for classic or expensive vehicles.
4. Ensuring Adequate Insurance
Having adequate insurance is crucial in safeguarding your vehicle during international shipping. Insurance covers the risks involved in shipping cars overseas, providing financial protection in the event of damage or loss. While this might increase the cost of your international auto shipping, it is a vital measure for ensuring your vehicle's safety.
5. Preparing Your Car for Shipping
Proper preparation of your car for shipping can significantly mitigate the risk of damage. This involves steps such as cleaning the vehicle, removing personal items, and documenting the car's condition before shipping. These steps will help to avoid potential disputes and ensure smoother transport.
6. Considering Air Freight Shipping
For those shipping high-value cars or looking for the fastest delivery times, air freight shipping could be an option. While this method is significantly more expensive than ocean transport, it offers superior speed and safety for your vehicle.
Balancing budget and safety in international car shipping is a complex process, requiring careful consideration and planning. By understanding the potential risks, choosing the right shipping company, opting for the appropriate shipping method, ensuring adequate insurance, and adequately preparing your car, you can successfully navigate this delicate balance.
Getting a Quote for International Car Shipping Costs
When planning to ship a car overseas, understanding the cost structure is crucial. The overall cost will be influenced by a multitude of factors, and getting an accurate quote requires comprehensive information about the shipment. In this section, we'll discuss how to get a quote for international car shipping, the necessary details required, and any potential additional costs that may not be included in the initial quote.
1. How to Get a Quote for International Auto Shipping
To get a quote for international car shipping, you'll need to contact international car shipping companies or auto shipping brokers, either through their websites or by phone. You'll typically find an online form on the company's website, where you can input details about the car and your shipping requirements to receive a preliminary quote. For a more accurate estimate, you might need to speak directly with a representative of the shipping company.
2. Information Required for an International Car Shipping Quote
To get an accurate quote for shipping a car internationally, you'll need to provide the following information:
Make, model, and year of the car
The car's current location and destination
Preferred shipping dates
The choice between standard transport service, like Roll-On/Roll-Off, or enclosed shipping, which offers more protection
Any modifications to the vehicle that could affect its size
Whether the car runs and drives
3. Understanding Potential Additional Costs in International Car Transport
While an initial quote gives you a rough idea of the shipping costs, it's essential to understand that the final cost might include additional fees. Some costs may not be included in the initial quote, such as:
Import duties and taxes: These costs are determined by the destination country and are typically not included in the quote.
Additional insurance: While basic insurance is usually included, you might want to purchase additional coverage, especially for high-value cars.
Extra services: Services like door-to-door delivery or expedited shipping are typically not included in the standard quote and will cost extra.
4. Comparing Quotes from Different Car Shipping Companies
It's advisable to obtain quotes from several international car shipping services to compare prices and services. Look for transparency in their pricing, and make sure to ask about any hidden fees. Keep in mind that the cheapest method is not always the best; always consider the reputation and reliability of the company.
5.International Car Shipping Quotes
Understanding how to get a quote for international car shipping and the potential additional costs involved is an essential part of the process. Ensure to provide accurate information, consider all potential costs, and compare multiple quotes to make an informed decision about the best car shipping company to meet your needs. Remember, it's not just about the price but also about ensuring safe and reliable transport for your car.
Final Words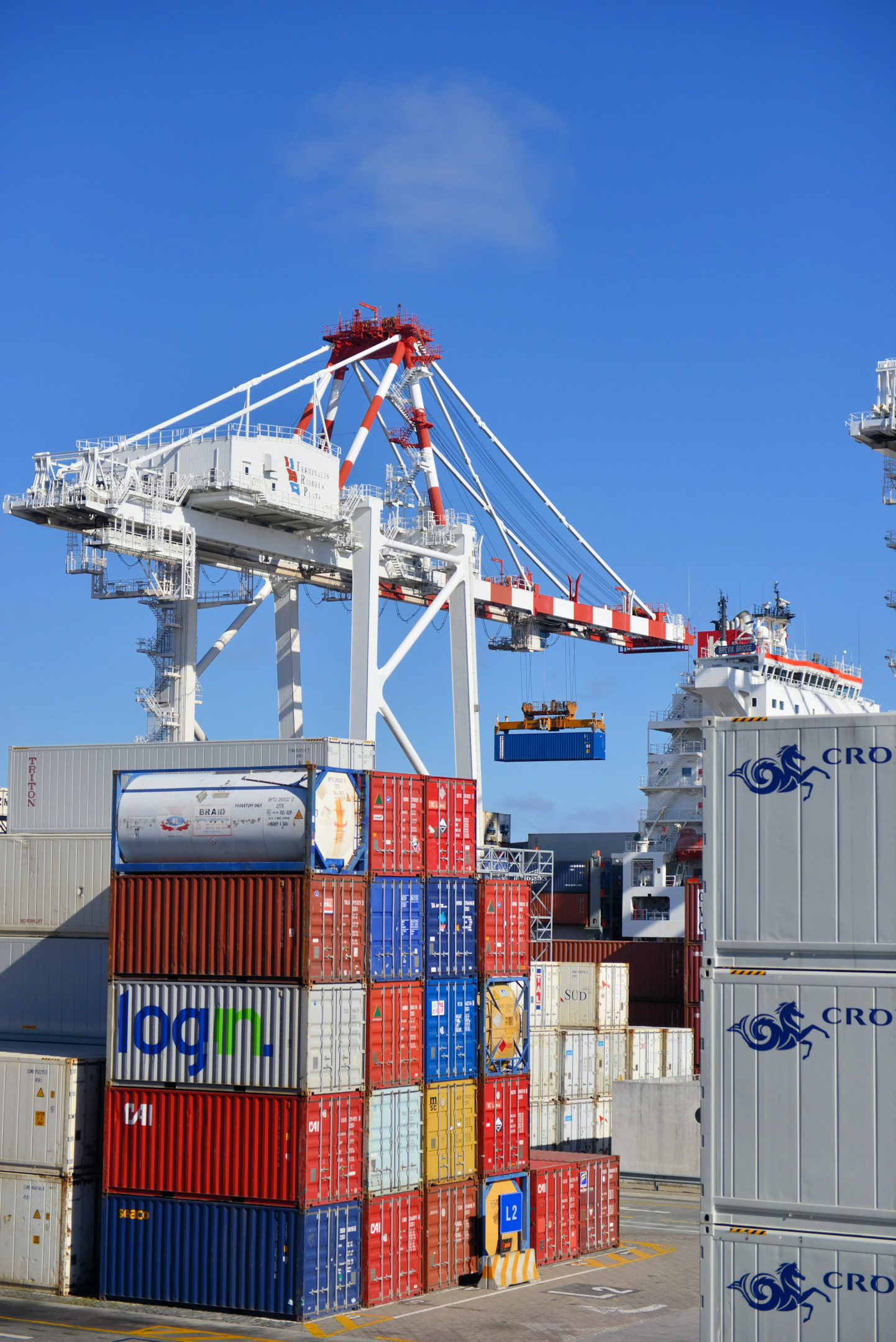 Navigating the international car shipping process can be a complex task. Yet, having gone through this guide, you should now have a thorough understanding of the various steps involved, the costs you may encounter, and the factors that influence these costs.
It's crucial to remember that while managing your budget is important, it should never come at the expense of safety. Ensuring your vehicle's safe and secure arrival at your destination should always be the top priority. Understanding different shipping methods, such as Roll-On/Roll-Off (RoRo) and container shipping, and their impact on cost, can help you make an informed decision.
Always consider the reputation of the international car shipping service you choose. A reputable shipping company will offer reliable services and clear communication, minimizing potential risks and alleviating your concerns. Furthermore, obtaining comprehensive insurance coverage can give you an extra layer of protection during the transport process.
Finally, be prepared for potential additional costs such as customs duties and taxes, and take these into account when planning your budget. Remember, shipping a car internationally requires planning and patience, but with the right knowledge and preparation, it can be a smooth process.
As we conclude, we encourage you to reach out to Exotic Car Transport for any of your car shipping needs. With our years of experience and commitment to ensuring safe and reliable car transport, we're ready to assist you in your international car shipping journey. Please contact us today for a quote or to answer any additional questions you may have. We're looking forward to helping you make your car shipping process as effortless as possible.