In the sprawling landscapes of Utah, reliable auto transport is not a luxury, but a necessity. From the thriving hub of Salt Lake City to the quiet outskirts of West Jordan, the demand for dependable car transportation services is palpable. Utah residents understand the importance of having a trustworthy partner to handle their vehicle's transportation, whether moving cross-country or purchasing a car from a distant location.
While Utah boasts a host of auto transport companies, not all provide the level of service that clients expect. Common problems range from late deliveries and lack of transparency in pricing, to poor customer service and inadequate handling of vehicles. These challenges can turn what should be a straightforward process into an ordeal, causing undue stress and potential financial loss.
At Exotic Car Transport, we recognize these concerns and have dedicated ourselves to providing a solution that not only meets but exceeds expectations. We believe in combining top-notch service delivery with excellent customer care, all at an affordable price. If you seek an auto transport company in Utah that understands your unique needs and prioritizes your satisfaction, we invite you to contact Exotic Car Transport. Let us be your reliable partner in navigating the auto transport industry in Utah.
Understanding Auto Transport
In the vast landscape of Utah, from the vibrant life of Salt Lake City UT to the quiet charm of West Valley City, auto transport plays a pivotal role. Often misunderstood, auto transport is not just about moving vehicles from point A to point B. It's a carefully orchestrated process ensuring your vehicle arrives safely, efficiently, and without undue stress on your part.
Picture the bustling streets of Salt Lake City. Imagine trying to navigate through this busy cityscape with a vehicle in tow. That's where Utah auto transport services step in. They're like the ultimate tour guides, expertly steering your vehicle through the city and beyond. No need to worry about the right route or handling unexpected roadblocks.
The Relevance of Auto Transport in Utah
In Utah, from West Valley City to West Jordan, auto transport is not merely a convenience; it's a necessity. Whether you're a car dealership needing to move your inventory, military personnel transferred to a new post, or a family relocating to Salt Lake City, UT auto transport services provide invaluable assistance.
The busy streets of Salt Lake City Utah demand professional handling for vehicle transportation. That's where car shipping companies come into play. They remove the hassle of navigating through the city's heavy traffic. Not just that, UT car shipping services assure safety and timely delivery, no matter the size or type of your vehicle.
The Benefits of Using Professional Auto Transport Companies
Utah car shipping service providers offer numerous benefits, making them the preferred choice over DIY transportation.
Expertise – From small cars to bulky recreational vehicles, the best car shipping companies in Salt Lake City have experience dealing with all kinds of vehicles. This expertise ensures your vehicle's safe transit across the city or even across state lines.
Stress-Free – From West Valley City Utah to Salt Lake City UT, car transport becomes a breeze with professional services. With an auto transport company handling your vehicle, you're free from worrying about routes, traffic, or the potential wear and tear on your car.
Reliable – Reliability is the cornerstone of any good auto transport services provider. A reliable auto transport company guarantees your vehicle reaches its destination in the condition it was handed over. For instance, the Utah car shipping service is known for its high reliability and customer satisfaction.
Cost-Effective – Given the time, effort, and potential risks involved in self-transportation, hiring the services of an auto transport company is cost-effective in the long run.
With such diverse benefits, it's clear that when it comes to auto transport in Salt Lake City or anywhere in Utah, professional companies such as those providing Utah auto transport services are the go-to option. After all, when you're moving what's often your second biggest investment after your home, you want the best hands on deck. That's what an auto transport company offers – professional, reliable, and efficient car transport services that make your life easier.
Auto Transport Companies in Utah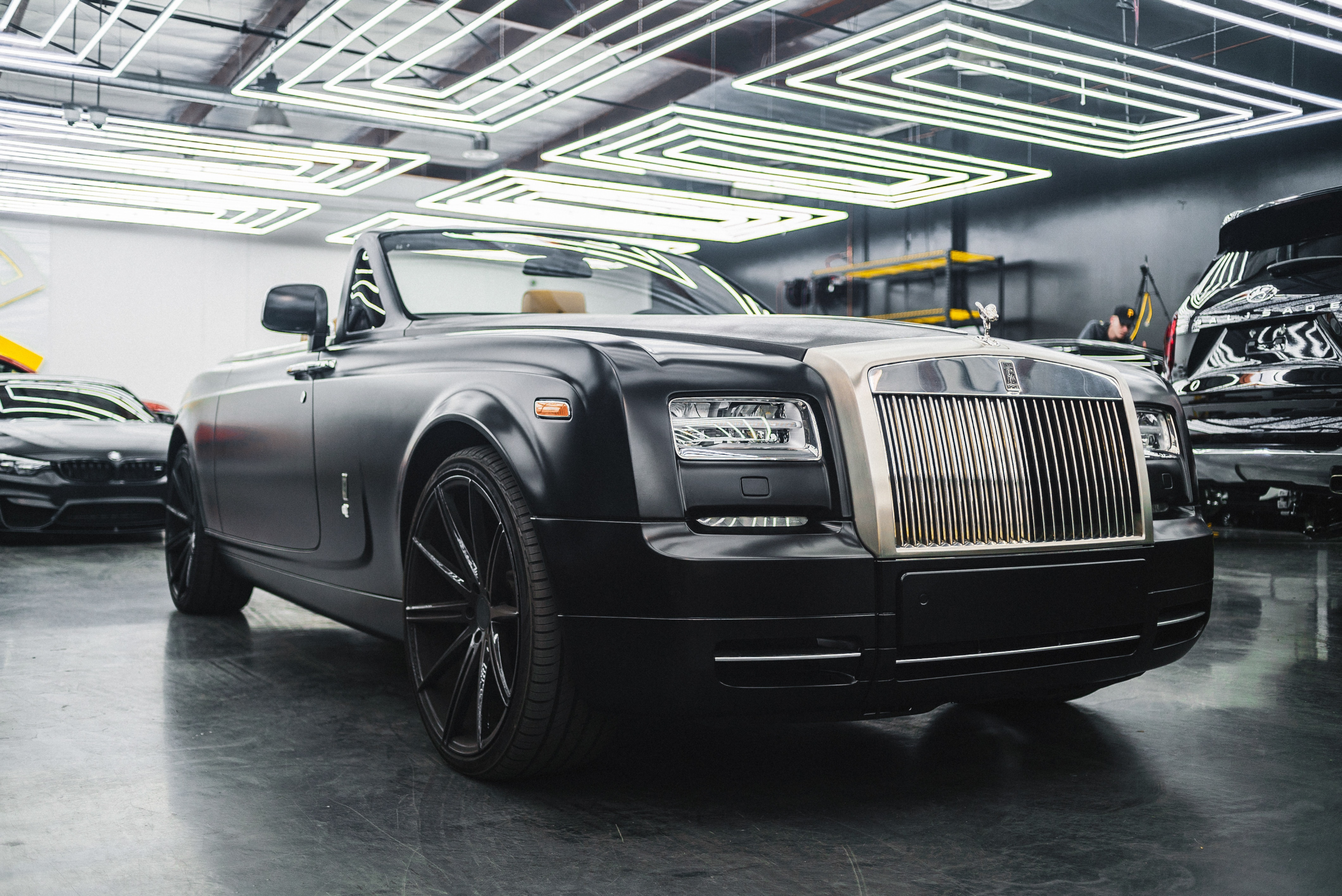 Nestled in the heart of the American West, Utah has an abundance of auto transport companies that cater to its sprawling cities and quiet towns. From the humming streets of Salt Lake City to the serene neighborhoods of West Valley City, Utah auto transport services offer a variety of solutions tailored to meet the needs of individuals and businesses alike.
These car shipping companies provide door-to-door pick-up and delivery, open or enclosed transportation options, and even expedited services for those time-sensitive deliveries. UT auto transport services are no longer just a luxury, they're a necessity for a seamless and stress-free relocation experience.
Utah's strategic location makes it a crucial link in the auto transport chain. With major interstates like I-15 and I-80 running through the state, Utah auto transport services are well-positioned to facilitate nationwide auto transport efficiently.
Selecting the Right Auto Transport Company in Utah
Choosing the right auto transport company in Utah is crucial to ensure a smooth and stress-free transition. Key factors to consider include:
Reputation: Look for Salt Lake City car shipping companies with a stellar track record. Online reviews and testimonials can provide valuable insight into customer experiences and satisfaction levels.
Service Quality: High-quality auto transport services go beyond just delivering your car from one place to another. They provide timely updates, handle your vehicle with care, and adhere to agreed-upon timelines.
Cost: While affordability is essential, be wary of auto transport companies offering rates that seem too good to be true. Quality service comes at a cost. Always compare rates from different Utah car shipping services to ensure you get the best deal.
Insurance: Ensure the auto transport company has adequate insurance coverage. This provides an extra layer of protection for your vehicle during transit.
Salt Lake City: A Hub for Auto Transport
Often referred to as the Crossroads of the West, Salt Lake City UT is a significant hub for auto transport. Its location makes it a central point connecting the Midwest and the West Coast, enhancing the city's importance in the national auto transport network.
Salt Lake City car shipping companies offer a variety of services, including domestic and international shipping, making them an excellent choice for residents, businesses, and even car enthusiasts participating in auto shows.
Moreover, Salt Lake City's booming economy attracts people from across the country, creating a constant demand for reliable and efficient auto transport services. Companies operating in this city are well-versed in navigating its terrain and traffic patterns, ensuring a seamless service.
Whether you're relocating to West Jordan, West Valley City, or any other part of Utah, remember that the right auto transport company can make the process much easier. From understanding your specific needs to delivering your vehicle safely, these services can turn the often stressful process of moving into a comfortable and stress-free experience.
Ensuring Safe Car Transport
When it comes to car transport, safety is paramount. The top companies in Salt Lake City UT employ several measures to ensure safe car transport.
Inspection
Each vehicle goes through a pre and post-transport inspection to note its condition and ensure it arrives without any damage.
Insurance
Adequate insurance coverage is a must. It offers peace of mind, knowing your vehicle is protected financially in case of any mishaps.
Professional Drivers
Companies invest in training their drivers to handle all types of vehicles, ensuring safe transport. This is particularly important when transporting luxury vehicles that require extra care.
Equipment
Utilizing the latest equipment, like modern UT car carrier services, is essential for safe loading, transport, and unloading of vehicles.
The Role of Customer Service
Behind the efficient operations of these car transport companies lies a robust customer service team. They act as a crucial link between the company and the customers, answering queries, providing updates, and resolving issues promptly. A company offering excellent UT car shipping services is as good as its customer service team. Their role in building customer trust and satisfaction is paramount.
Whether you're seeking UT auto hauling services or UT car hauling services, remember that Salt Lake City is filled with reputable companies offering excellent auto shipping services. The key is to select a company that meets your specific needs and budget while prioritizing the safety of your vehicle.
Navigating the Car Shipping Process
Shipping your car, whether it's within the confines of Salt Lake City or from Utah to another state, can seem daunting at first. However, with the right auto transport company, the process can be as smooth as cruising down the open road.
Understanding the Car Shipping Process
Initial Quote: The process typically begins with arequest for a quote from the auto transport company. The quote can depend on several factors, including the distance of transport, type of vehicle, and whether you choose enclosed or open transport.
Booking and Pickup: Once you agree to the quote, you'll schedule a pick-up date. On this day, the auto transport services provider will collect your vehicle.
Transportation: The vehicle is then loaded onto a transport truck. The truck may carry other vehicles as well, which can affect the delivery timeline.
Delivery: The vehicle is delivered to the agreed-upon location. It's a good idea to inspect the vehicle on delivery to ensure it hasn't been damaged during transport.
Challenges and Solutions in Car Shipping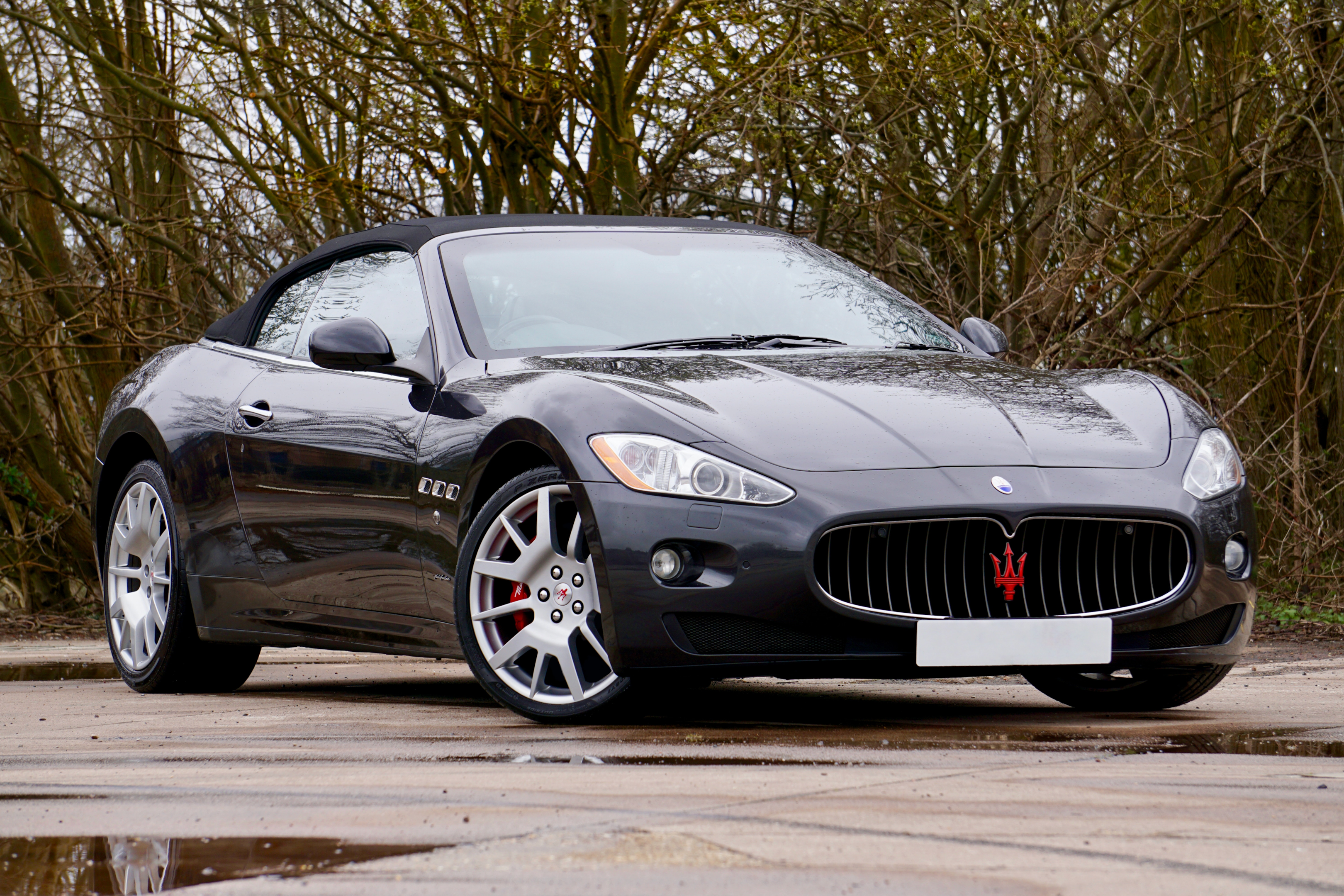 Timing: One common challenge with car shipping is timing. It can be difficult to synchronize the pick-up and delivery with your schedule. The best car shipping companies in Utah are flexible with pick-up and delivery dates, and many offer expedited services for an additional fee.
Cost: Car shipping costs can also pose a challenge, especially for long distances. However, auto transport companies in Salt Lake City UT often have a network of transport services, allowing them to offer an affordable price without compromising service quality.
Safety: Ensuring the safe transport of vehicles is paramount. A reliable auto transport company will have protocols in place to minimize damage. These might include secure tie-down techniques, covered transport options, and insurance coverage.
Communication: Effective communication is another challenge. The best Utah car shipping service providers make it a point to provide regular updates throughout the process. This communication helps ease any worries about the safety and timely delivery of the vehicle.
Whether you're looking for UT auto hauling services, UT car hauling services, or UT car carrier services, the vibrant Salt Lake City car shipping companies can help. They're equipped to handle a wide variety of auto shipping needs, making the process simple and hassle-free.
From Salt Lake City to West Jordan, car shipping in Utah is made easy thanks to the experienced and reliable auto transport companies operating across the state. With their commitment to safety, customer service, and transparency, they ensure your vehicle reaches its destination safely, giving you complete peace of mind.
The Impact of Technology on Auto Transport
Technology has drastically reshaped numerous industries across the globe, and the auto transport sector has not been left behind. The advent of innovative technologies has significantly improved auto transport, including UT auto transport services. This technological integration allows auto transport companies to offer better services at an affordable price, a fact that becomes apparent when looking at companies in Utah.
Enhancing Efficiency in Auto Transport
Many auto transport companies have turned to technology to improve their efficiency and service delivery. Through the use of advanced fleet management systems, companies can better track and manage their auto shipping fleet. These systems provide real-time data about the location and condition of each vehicle in transit. As a result, issues can be identified and addressed promptly, ensuring each car safely reaches its destination.
Additionally, advanced logistics software enables companies to optimize routes, reducing car shipping costs and delivery times. For example, auto transport companies operating in West Valley City Utah, and the surrounding areas can quickly determine the best routes to use for a specific delivery.
Leveraging Technology for Better Service Delivery
Many Utah-based auto transport companies also employ technology to enhance their customer service. Digital platforms, for instance, enable customers to quickly request and receive quotes for car shipping services. Customers can input their information, such as pickup and delivery locations, type of vehicle, and desired shipping date, and receive an instant quote. This process saves time and makes it easier for customers to compare rates between different companies.
Additionally, these platforms often include tracking features. Once a car is in transit, customers can use these features to monitor their vehicle's journey. This transparency provides customers with peace of mind and helps to build trust between the auto transport company and the customer.
Innovative payment systems are also a significant technological advancement in the auto transport industry. These systems provide a secure and efficient way for customers to pay for services. Customers can make payments directly through the company's website or app, reducing the need for physical transactions.
Utah auto transport company services, from car shipping services in Salt Lake City Utah to UT car carrier services in West Valley City, are adopting these tech-driven strategies. This adoption makes the process of auto transport more streamlined and customer-centric, from the initial quote to the final delivery.
The impact of technology on auto transport cannot be overstated. It has ushered in a new era of efficiency and customer satisfaction in the industry, and companies that leverage it effectively are poised to lead the way. Whether you're shipping a standard vehicle, a luxury vehicle, or require enclosed auto transport for a classic car, technology has made the process easier and more secure than ever before.
The Future of Auto Transport in Utah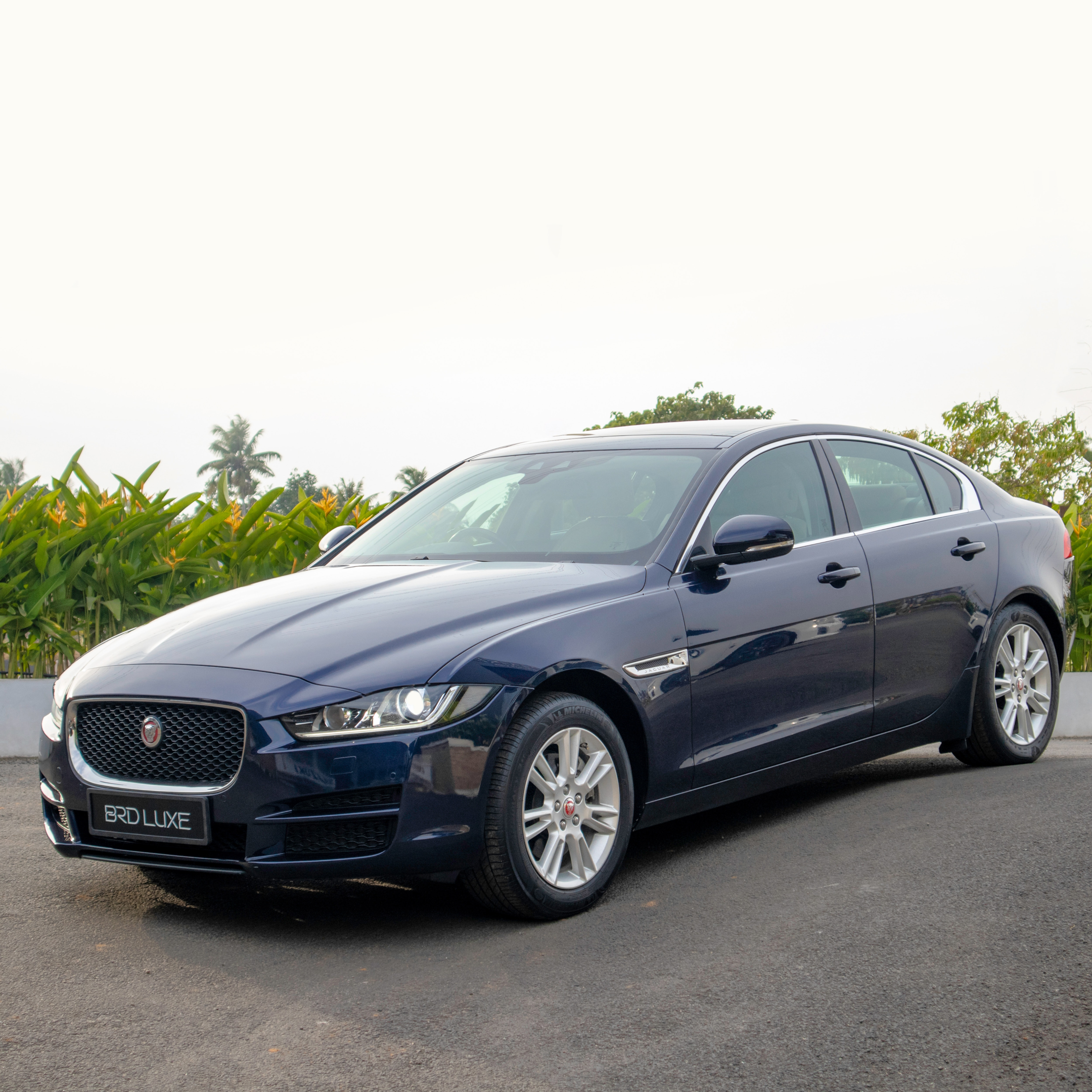 Looking at the future of auto transport in Utah, it is apparent that current trends will significantly influence the industry's trajectory. Factors such as technological advancements, changing customer expectations, and evolving business models play a key role in shaping the future of UT auto transport services.
Role of Innovation
Innovation, particularly in terms of technology, will continue to revolutionize auto transport in Utah. Advancements in AI and machine learning can further enhance route optimization, ensuring that cars are transported efficiently and safely. This applies to all forms of transport, from UT car shipping services to UT auto hauling services and UT car carrier services.
Moreover, the rise of electric vehicles and autonomous cars will have an impact on auto transport. As more Utah residents adopt these new vehicle types, auto transport companies will have to adapt their services to accommodate them. This may involve investing in new equipment and training for employees to ensure they can handle these vehicles.
Customer Feedback and Expectations
Customer feedback and expectations will continue to shape the auto transport industry in Utah. As consumers increasingly seek convenience, auto transport companies will need to develop solutions that cater to this demand. For instance, offering vehicle shipping services that include door-to-door delivery or real-time tracking can help improve customer satisfaction.
Further, as consumers become more environmentally conscious, there will be a growing demand for eco-friendly transport options. Auto transport companies in Utah could respond to this by implementing green practices, such as reducing emissions and using renewable energy sources where possible.
The future of auto transport in Utah looks promising, filled with innovative opportunities. With the customer at the heart of service evolution, auto transport companies are poised to deliver more advanced, convenient, and environmentally friendly solutions.
While certain challenges come with these new directions – such as adapting to new vehicle technology and balancing the demand for quick, efficient service with environmental concerns – the auto transport industry in Utah is undoubtedly moving towards a future that benefits both the companies and their customers. From Salt Lake City to West Jordan, the impact of these trends will be felt across the state, and it's exciting to think about what the future holds for auto transport in the Beehive State.
Final Words
Navigating the world of auto transport in Utah can be a complex endeavor, but this guide should help simplify that journey. Throughout this article, we have dissected the intricacies of the auto transport industry in the Beehive State, with a particular emphasis on the unique landscape of companies operating in Salt Lake City and West Jordan, among other locations.
The industry has grown significantly in recent years, with numerous auto transport companies springing up across Utah. However, as we have highlighted, not all companies are created equal. A combination of elements, such as the reputation of the company, the quality of services offered, insurance, and cost, are all critical to making an informed decision.
Technology's role in the auto transport industry cannot be overstated. As we move forward, Utah-based auto transport companies will continue to leverage technological advancements to deliver improved and more efficient service. In parallel, customer feedback will play an equally significant role, shaping services to better meet the evolving needs of Utah residents.
Looking towards the future, it's clear that the auto transport industry in Utah is ripe for further innovation and growth. As consumer demands change and new vehicle technologies emerge, companies must adapt and evolve.
As an essential part of the modern world, the transportation of cars across Utah and beyond is of utmost importance. Thus, choosing a reliable auto transport solution is more crucial than ever.
We at Exotic Car Transport understand the significance of this decision. With our wealth of experience, commitment to customer satisfaction, and advanced technological capabilities, we aim to offer not just a service, but a superior transport experience. If you are in need of reliable and efficient auto transport services in Utah, we invite you to reach out to us. Let Exotic Car Transport be your trusted partner in navigating the landscape of auto transport in Utah.