Ship Car for Cheap: Useful Money-Saving Strategies for Vehicle Transportation
In an increasingly mobile world, the need to ship a car from one place to another has never been more prevalent. Whether you're relocating for work, selling a classic car to a buyer in a different state, or indulging in an extended vacation, finding a cheap but reliable car transport service is crucial. However, navigating the labyrinth of auto transport companies can be overwhelming. Here at Exotic Car Transport, we understand the importance of not only affordability but also the dependability of car transport services.
There's a common misconception that cheap car transport equates to subpar service. Some people tend to believe that if they are paying less, they might end up with delayed delivery, poor customer service, or even potential damage to their vehicle. While it's true that price can often reflect quality, it doesn't always have to be the case. There are affordable car shipping companies out there that offer excellent service, and this guide aims to help you find them.
Throughout this article, we will explore how to identify reliable auto transport companies. We'll delve into various factors affecting auto transport costs, from the choice between open car shipping and enclosed car shipping to the impact of terminal to terminal shipping on the final price. We'll provide insights on how to prepare for a car shipment and discuss the role of insurance in your journey towards a hassle-free auto shipping experience.
We'll also shed light on how auto transport carriers determine car shipping prices, often calculated per mile, and how using an auto shipping company can save both time and money. We'll offer pointers on how to get the cheapest car shipping services without compromising on the quality of service.
Remember, the goal here isn't merely to find the cheapest way to transport your car but to ensure that the company you choose respects the value of your vehicle and treats it with the care it deserves.
At Exotic Car Transport, we're not just about moving vehicles from point A to point B. We're about providing you a service that marries affordability with dependability, giving you peace of mind and ensuring your car arrives safely at its destination. As you read on, we invite you to reach out to us with any questions, thoughts, or concerns. Let's embark on this journey to affordable and reliable auto transport together.
Understanding the Basics of Car Shipping
A. What is Car Shipping?
Car shipping, an integral service in the auto transport industry, provides an essential solution for various transport needs. Essentially, car shipping involves the transportation of a vehicle from one location to another, employing the services of a car shipping company. It serves a broad range of customers, from private individuals to dealerships and manufacturers, each seeking the cheapest way to ship a car without compromising on safety and reliability.
As our society becomes more mobile, the relevance of car shipping in today's lifestyle cannot be overstated. Whether it's a cross-country move, a purchase from a distant location, or even a trip where you'd rather fly and have your car meet you at the destination, car shipping services make these scenarios possible. Cheap car shipping services, when chosen wisely, make this convenience accessible to a broader audience.
B. How Does Car Shipping Work?
The process of car shipping is relatively straightforward, beginning with booking your service with a reliable car shipping company or an auto transport company. Cheap car shipping companies might be appealing, but one should consider the car shipping costs relative to the value offered. After booking, the auto transport company will pick up your vehicle at the designated location.
Next, your vehicle enters the hands of car transport services, where it's loaded onto either an open or enclosed auto transport truck, depending on the service chosen. Enclosed auto transport is typically costlier but offers more protection to the vehicle.
Once on the truck, your vehicle embarks on its journey to the destination. During transit, your car is under the responsibility of the auto transport company, which carries insurance to protect against any damages that might occur.
Upon reaching the destination, the car shipping company will unload your vehicle. You (or a representative you've designated) will then inspect the vehicle alongside the driver to ensure it has arrived in the condition it was picked up in, thereby completing the car shipping process.
While this process might seem complex, a trustworthy car transport company simplifies this experience, providing you with the peace of mind you need when entrusting your vehicle to auto transport services.
Decoding the Costs of Car Shipping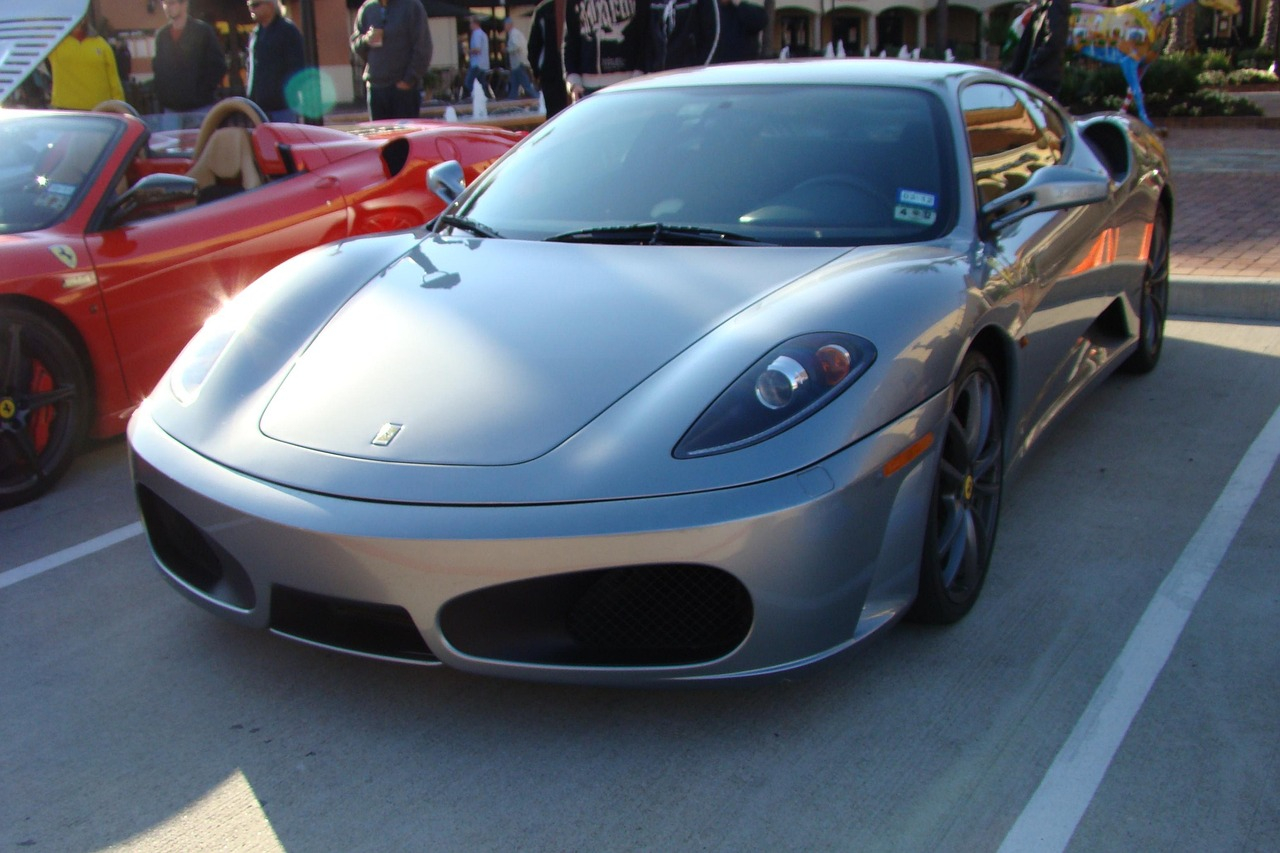 A. Factors Influencing Car Shipping Costs
Car shipping costs are influenced by several factors, creating a delicate balance that each car shipping company must navigate to provide their customers with affordable yet high-quality service.
Distance
This is an obvious one – the further the distance your vehicle needs to be transported, the more it will cost. If you're looking to ship a car across the country, expect it to cost more than a short intrastate move.
Vehicle Size
The size of your vehicle plays a role in determining the cost of shipping. Larger vehicles occupy more space on the carrier and add to the overall weight, both of which increase fuel consumption and, by extension, the cost.
Transport Type
Choosing between open or enclosed auto transport impacts the car shipping costs. Enclosed transport provides extra protection for your vehicle, ideal for high-value cars, but it comes at a premium compared to the cheaper, more popular open auto transport.
Seasonality
Car shipping, like many industries, has its peak and off-peak seasons. During the summer, when most people move, the demand for car shipping services rises, leading to an increase in costs.
Location
The pick-up and drop-off locations can affect the cost. If your locations are in major cities or on common routes, it may be cheaper due to the volume of business there. Conversely, shipping to or from remote or hard-to-reach places could elevate the cost.
Vehicle Condition
If your car isn't running, it may require special equipment or additional labor to load and unload, adding to the car shipping costs.
B. Myths About Cheap Car Shipping
Cheap car shipping may sound like a dream come true for those on a tight budget, but it's crucial to debunk some myths surrounding it:
Myth 1- Cheaper is always better: This is far from the truth. While we all love to save money, when it comes to car shipping, a surprisingly low price can often signal cut corners, potential hidden fees, or inferior service.
Myth 2- All cheap car shipping companies are the same: Just as with any industry, there's a wide range of service quality in the auto transport industry. It's essential to do your research and read reviews to ensure you're getting a trustworthy and reliable service.
Myth 3- You always save money with terminal-to-terminal shipping: While it can sometimes be cheaper than door-to-door delivery, you need to factor in the costs (and potential risks) of leaving your car at a terminal and the time and costs of picking it up.
Myth 4- The cheapest way to ship a car is to drive it yourself: Remember to factor in the costs of fuel, food, lodging, your time, and the wear and tear on your vehicle. When these are accounted for, car shipping can often come out to be more economical and less stressful.
In the realm of car shipping, the adage "you get what you pay for" often rings true. So, while finding cheap car shipping services is important, it's crucial to consider the value you're getting for your money.
Identifying Cheap but Reliable Car Shipping Companies
A. Characteristics of Reliable Car Shipping Companies
Finding a cheap car shipping company doesn't mean you have to compromise on reliability. Here are some characteristics that denote trustworthy auto transport services:
Positive Reviews and Testimonials: Today's digital age makes it easy for customers to leave reviews about their experiences with car shipping companies. These reviews can provide a wealth of information about a company's reliability, customer service, and ability to deliver as promised. Look for consistently high ratings across various platforms.
Transparency: Reliable car shipping companies are transparent about their pricing and the services they provide. They should be able to explain all costs associated with your quote and not have any hidden fees.
Proper Licensing: A reliable car transport company should be licensed and registered with the Department of Transportation and the Federal Motor Carrier Safety Administration. These credentials ensure that they adhere to national safety and operational standards.
Experience: Companies with a long track record in the auto transport industry are often more reliable. They've been around for a while, indicating they've been able to maintain a strong client base and offer quality services.
Insurance Coverage: A reliable auto transport company will offer insurance coverage for your vehicle during transport. This provides assurance that your car is protected should any mishaps occur.
B. Red Flags to Watch Out For
While hunting for the cheapest car shipping companies, keep an eye out for these potential red flags that may indicate an unreliable service:
Too-Good-to-Be-True Pricing
If a car shipping company offers a quote that seems significantly lower than competitors, it may be too good to be true. Companies that severely undercut others often have hidden costs or deliver subpar service.
Lack of Communication
A reputable car shipping company will have open and clear communication with its customers. If a company doesn't respond promptly to your queries or doesn't provide clear answers, it could be a warning sign.
No License or Insurance
If the company cannot provide evidence of its Department of Transportation licensing or adequate insurance coverage, it's a definite red flag.
Bad Reviews or Numerous Complaints
A few bad reviews might not be cause for alarm, but if you notice a pattern of poor reviews or numerous complaints, consider it a warning.
Pressure Tactics
If the company pressures you into signing a contract or paying a deposit without giving you time to read the fine print, tread carefully.
Remember, the goal is not just to find cheap car shipping but also reliable service. Therefore, it's essential to take the time to research and choose a company that combines affordability with dependability for a seamless auto transport experience.
How to Get the Cheapest Car Shipping Quotes
Navigating the waters of car shipping costs can seem daunting. However, with the right knowledge and strategies, you can secure cheap car shipping without compromising on service quality. Here's how you can get the cheapest car shipping quotes:
A. Booking in Advance
Like many industries, car shipping services operate on the supply and demand principle. High demand periods can lead to increased prices, while lower demand periods may result in discounted rates. Therefore, booking in advance can secure lower rates, especially if you're flexible with your pick-up and delivery dates. This approach not only ensures you a spot on the car transport company's schedule but also allows you to take advantage of potential early bird discounts.
B. Choosing the Right Shipping Method
When it comes to car shipping, you generally have two options: open transport and enclosed transport. Open car transport, the most common and cost-effective method, involves transporting your car on an open-air carrier. On the other hand, enclosed transport, which offers more protection to your vehicle from weather conditions and road debris, is usually more expensive. If you're shipping a standard model car and looking to save money, open car transport could be your cheapest way to ship.
C. Leveraging Seasonal Fluctuations
In the auto transport industry, prices can fluctuate depending on the season. The busiest and most expensive times are usually summer and early fall, while winter can offer cheaper car shipping rates. If you can plan your car shipment around these fluctuations, you might be able to save a considerable amount on shipping costs.
Keep in mind, however, that weather conditions during the winter months might affect transport times, especially if you're shipping to or from areas known for harsh winter conditions.
Choosing a car shipping company should not be solely about getting the cheapest car shipping quotes. It's crucial to balance cost with reliability and service quality. Doing your research, asking the right questions, and understanding the factors that influence car shipping prices will empower you to make an informed decision when selecting an auto transport company. Be sure to scrutinize each car shipping quote you receive, ensuring it provides comprehensive coverage for your car transport needs at a price that fits within your budget.
Preparing Your Car for Shipping
A part of the process often overlooked in achieving cheap car shipping is preparing your vehicle for transport. Proper preparation not only prevents potential damage to your car but can also save you money. Here's what you need to know:
A. Pre-shipment Checklist
Getting your car ready for shipment involves more than just handing over the keys to the car transport company. Here's a checklist to help you prepare:
Clean Your Car
This might seem counterintuitive—after all, it's about to embark on a journey. However, a clean car makes it easier to spot any pre-existing scratches, dings, or damage, saving you potential disputes with the car shipping company later.
Document Pre-existing Damage
Take pictures from different angles, noting any pre-existing damage. These photographs will serve as evidence of your car's condition before shipping and could be crucial in the event of a damage claim.
Remove Personal Belongings
Personal items add extra weight to your car, which could inadvertently increase your car shipping costs. Moreover, car shipping companies are not responsible for personal belongings left in cars.
Check Fluid Levels and Battery
While your car won't be driven much during transport, it will need to be moved on and off the carrier. Ensure your car is in good working condition to avoid extra fees for non-running vehicles.
Disable Alarm
To prevent unnecessary interruptions during the journey, ensure that your car alarm is disabled.
B. Importance of Proper Documentation
Having the right documents in order can expedite the car shipping process and save you potential headaches. These include:
Proof of Ownership
If requested, you may need to provide proof that you own the car. This might be your vehicle's title or a bill of sale.
Insurance Documents
Even though car shipping companies carry insurance, it's a good idea to check with your own insurance company to see what is and isn't covered during transport.
Bill of Lading
This crucial document acts as a contract between you and the auto transport company. It outlines the condition of your car before shipping, and you'll need to compare this to the state of your car on delivery.
Preparing your car for shipping might seem like a hassle, but it's a small price to pay for the peace of mind it brings. Not only will these steps ensure your car is ready for its journey, but they can also help avoid unexpected fees, contributing to your mission of achieving cheap car shipping. Remember, the cheapest way to ship a car involves more than just finding the cheapest car shipping companies—it also means being smart about the entire shipping process.
Understanding Insurance and Claims
Shipping your car, even when using cheap car shipping companies, is a significant transaction. A crucial aspect to consider when you ship a car is insurance coverage. This safety net is integral in the auto transport industry, providing protection for your vehicle during transit.
A. Necessity of Insurance
Even when pursuing cheap car shipping options, insurance is not a corner to cut. Accidents are infrequent in the auto transport sector, but they can happen. Having the right insurance coverage protects you from bearing the brunt of repair or replacement costs should your car be damaged during transit.
Renowned auto transport companies, such as Exotic Car Transport, provide insurance as part of their car shipping service. This coverage, mandated by federal regulations, allows you peace of mind, knowing your vehicle is financially protected while being shipped. It's recommended to verify the details of this insurance, including what it covers and the limits of the coverage.
B. Filing a Claim
In the unfortunate event that your vehicle incurs damage during shipping, understanding how to file a claim can minimize potential losses. Here are the steps you typically need to follow:
Assess and Document the Damage: As soon as you receive your vehicle, check for any new damage that might have occurred during transit. Refer to the photos you took prior to shipping as a guide. Any damage should be noted on the Bill of Lading.
Contact the Car Shipping Company: Inform the car transport company of the damage immediately. They will guide you through their specific claims process.
Submit the Claim: You'll likely need to submit a formal claim, including any necessary documentation such as photographs of the damage and repair estimates.
The process can be daunting, but it's important to remember that reputable auto transport companies aim to ensure customer satisfaction, and they are typically cooperative during the claims process.
Overall, while it's natural to find cheap car shipping, prioritizing insurance coverage is paramount. This consideration will ensure your car shipping experience is not just cost-effective, but also secure and stress-free.
The Role of Brokers in Getting Cheap Auto Shipping Quotes
In the auto transport industry, brokers play a crucial role in helping customers secure cheap car shipping rates. These intermediaries connect you with reliable auto transport companies that best suit your requirements.
A. How Brokers Can Help
Brokers are experts in the auto shipping landscape. They have access to vast networks of car transport companies, which they leverage to find the best rates for your specific needs. Whether you need open car transport or another service, brokers help streamline the process and save you the time and hassle of navigating the industry on your own. They're instrumental in providing a "price lock promise," which ensures your shipping quote doesn't suddenly escalate.
Moreover, brokers such as Exotic Car Transport can help you save money by helping you understand the market fluctuations and the best times to ship a car.
B. Pros and Cons of Using Brokers
While brokers offer many advantages, there are also downsides. The benefits include having someone else handle the negotiations, saving time, and potentially securing better rates. However, the cons involve additional broker fees and less direct control over the choice of the auto transport company.
Ultimately, if you're seeking the services of American auto shipping companies, a reputable broker can be a valuable resource in finding reliable and cheap car shipping options.
Final Words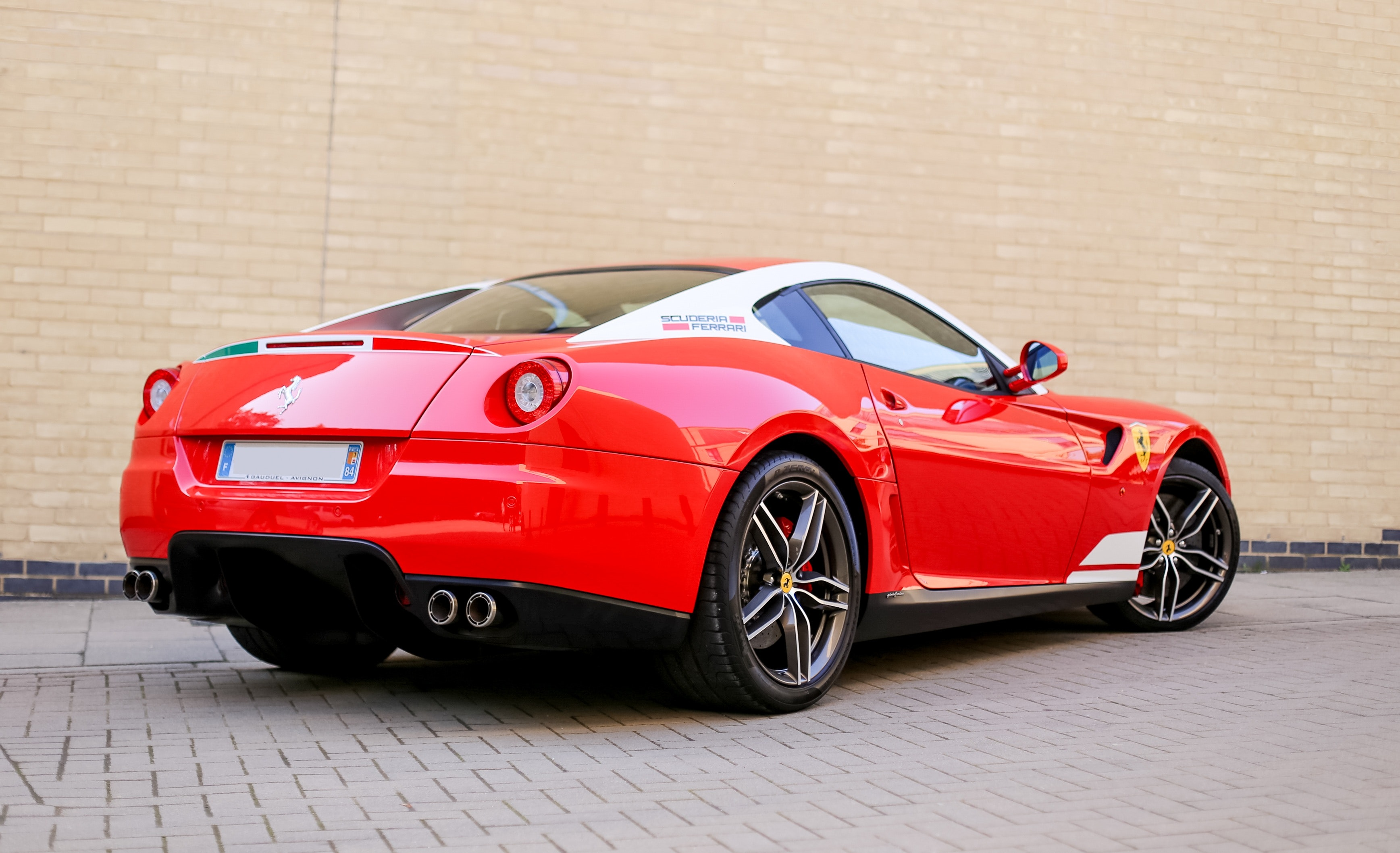 As we've journeyed through the multifaceted world of auto transport, one essential lesson stands out – cheap car transport isn't solely about the lowest prices. It's about striking a balance between cost and reliability.
To ship a car affordably, numerous strategies can be employed. Early booking, terminal to terminal shipping, and leveraging seasonality are just a few of the tactics that can help decrease your auto transport cost. But remember, while we all love saving money, the cheapest car shipping services aren't always the best.
Quality, reliability, and service from respected auto transport companies like Exotic Car Transport should also factor into your decision. Look out for red flags, such as a lack of transparency, and always ensure proper insurance coverage.
Remember, auto shipping is more than just a car shipment – it's about entrusting an asset to a carrier who guarantees its safe arrival at its destination. Don't let the lure of cheap prices compromise your peace of mind.
At Exotic Car Transport, we understand the importance of this balance. We invite you to reach out to us for an affordable yet reliable car shipping experience.
Feel free to leave a comment, ask questions, or share this article on your social platforms if you've found it helpful. Let's continue the discussion and make the auto transport industry more accessible and transparent for all.