Rev Up Your Knowledge: The Ins and Outs of Transport Service for Cars
In today's interconnected world, the need for a trustworthy car transport service has never been greater. Whether you're relocating across states, purchasing a car from afar, or attending a classic car show, transporting your vehicle can be a complex task that requires a deep understanding of the industry.
The car transport industry plays a vital role in our global economy, facilitating seamless transport for a range of vehicles – from family sedans and high-performance sports cars to vintage classics and the latest electric models. Yet, for many, the intricacies of car transport service can seem confusing and even daunting.
This is why we believe it's crucial to understand the ins and outs of car transport services. Knowing what to expect can help you make informed decisions, ensuring that your car reaches its destination safely, on time, and without unnecessary stress.
In this comprehensive guide, we'll delve deep into the world of car transport services. We'll provide a detailed overview of the industry, unravel commonly used jargon, explain the various types of services, and offer tips on how to choose a reputable transport company. We'll also discuss how to prepare your car for transport, what the transport process involves, and the key factors that influence cost.
Whether you're a first-time user of car transport services or looking for a refresher, this guide is designed to equip you with the knowledge you need.
On behalf of Exotic Car Transport, we invite you to contact us with any questions or concerns you might have about car transport services. We pride ourselves on our industry knowledge, professional service, and commitment to customer satisfaction. Let us be your trusted partner in your car transport journey.
Car Transport – A Primer
The realm of car transport, or as it's more formally known, auto transport, can seem complex at first glance. It is a dynamic industry that contributes significantly to both local and global economies, ensuring the seamless movement of vehicles from one place to another. Understanding car transport services, therefore, is crucial, whether you're a car owner planning a move, a dealer seeking to transport inventory, or simply an individual intrigued by the intricacies of the auto transport industry.
Car transport services are essentially the facilitators of vehicle movement. These services are offered by car shipping companies or auto transport companies, which specialize in shipping a car from one location to another. This might be on a national scale, such as moving a car from New York to California, or on an international scale, for instance, transporting a car from the United States to Germany.
There are a variety of car transport services available, each designed to meet different needs and requirements. One of the most common types of service offered by car shipping companies is door-to-door transport, where the company picks up the vehicle from the customer's preferred location and delivers it directly to their specified destination.
Then there's terminal-to-terminal transport, which requires the vehicle owner to drop off their car at a designated location or terminal, from where the car shipping company then transports it to another terminal near the destination for the owner to pick up. This service can sometimes be less expensive, but it necessitates more effort on the part of the vehicle owner.
In terms of how vehicles are transported, there are primarily two methods: open transport and enclosed transport. Open transport, where the vehicle is shipped on an open car carrier, is the most common and cost-effective method, although it does expose the vehicle to weather and road conditions. Enclosed transport, on the other hand, provides additional protection by transporting the vehicle in a covered carrier, making it a popular choice for luxury, vintage, or classic cars. However, this service comes at a higher car shipping cost.
Role and importance of car transport services
Car transport services play a pivotal role across various industries. For instance, in the auto industry, car manufacturers regularly employ car transport companies to move new cars from factories to dealerships. The online car sales market also heavily relies on car shipping services to deliver vehicles to buyers nationwide. Meanwhile, in the relocation industry, moving services often partner with auto transport companies to help clients move their vehicles along with their households.
Several key stakeholders form the backbone of the auto transport industry. These include but are not limited to, car shipping companies, logistics coordinators, drivers, and of course, the customers. Among the car shipping companies, it's crucial for customers to identify the best car shipping company for their needs, considering factors such as service quality, car shipping quotes, and the all-important price lock promise, which ensures the price quoted doesn't increase.
Understanding the workings of car transport is beneficial for a range of individuals and industries. The services offered by auto transport companies are multifaceted and crucial in today's fast-paced world, helping to keep our economies moving, quite literally.
Decoding Car Transport Jargon
The car shipping industry, like many others, comes with its own language of terms and jargon. To navigate this field with ease and confidence, it's essential to familiarize yourself with the most commonly used phrases and expressions. This section aims to decode car transport jargon, clarifying common and often confusing terms, and providing a guide to understanding car shipping conversations.
1. Bill of Lading (BOL):
A crucial document in the car shipping process, the Bill of Lading serves as a contract between the customer and the car shipping company. It details the condition of the vehicle at pickup and delivery, and is crucial for noting any damage that may occur during transit.
2. Carrier:
In the context of auto transport, a carrier refers to the actual truck that transports your vehicle from its point of origin to its destination. Carriers can be operated by different car shipping companies and come in various types, including open carriers and enclosed carriers.
3. Broker:
A broker serves as a middleman between the customer and the car shipping companies. They have extensive knowledge and connections within the auto transport industry, allowing them to find the best car shipping companies and prices for customers' specific needs.
4. Door-to-Door Shipping:
One of the most convenient services offered by car shipping companies is door-to-door shipping. In this arrangement, the car shipping company picks up the vehicle from a location near your home or office and delivers it directly to a location near your final destination.
5. Terminal-to-Terminal Shipping:
As opposed to door-to-door shipping, terminal-to-terminal shipping requires the customer to drop off and pick up their vehicle at designated locations or terminals. This service can often reduce car shipping costs, but also requires more effort from the customer.
6. Enclosed Transport:
If you're looking to ship a car that requires extra protection—like a classic or luxury vehicle—enclosed transport is an excellent option. It offers increased protection from weather conditions and road debris but is more costly than open transport.
7. Open Transport:
The most common and cost-effective way to ship a car is via open transport. Your vehicle is shipped on an open car carrier, exposed to the elements, but secured and safe from most damage.
8. Transit Time:
This term refers to the time it takes for your vehicle to be transported from pickup to delivery. While car shipping companies can often provide estimates, actual transit times can vary due to factors like weather conditions, traffic, and road closures.
9. Auto Transport Quote:
An auto transport quote is the estimated cost given by an auto transport company to ship your vehicle from one place to another. Quotes can vary significantly between companies and are influenced by factors such as distance, vehicle size, transport type, and seasonal demand.
Knowing these terms can greatly enhance your understanding and experience when dealing with car shipping companies. It equips you to ask the right questions, understand the services on offer, and make informed decisions about the best way to ship your vehicle. As with any industry, knowledge is power in the world of auto transport.
Types of Car Transport Services
Shipping a vehicle can be an overwhelming process, particularly when presented with various types of car transport services. By understanding the different services available, you can make an informed decision that suits your specific needs and circumstances. In this section, we delve into the types of car transport services, highlighting the distinctions between open transport, enclosed transport, single car transport, and multi-car transport.
1. Open Transport:
Open transport is the most common method used by car shipping companies and is typically the most affordable option. In open transport, vehicles are loaded onto an open-air trailer along with several other cars, often between seven and ten. These carriers are not enclosed, meaning your vehicle is exposed to the elements during transit. However, the risk of damage is relatively low, and any potential damage is usually minor, like small scratches from road debris. This service is a practical choice for most standard vehicles.
2. Enclosed Transport:
If you're shipping a luxury, antique, or high-value vehicle, enclosed transport may be the better option. As the name suggests, enclosed transport involves shipping your vehicle in a covered truck, providing it with added protection from weather conditions and road debris. While this method is more expensive than open transport, it offers peace of mind, particularly when transporting high-value cars. Some car shipping companies also provide premium enclosed transport services, offering features like hydraulic lift gates and climate-controlled interiors.
3. Single Car Transport:
Single car transport, also known as hot-shot transport, is a service where only one vehicle is transported at a time. This method typically utilizes smaller, enclosed trailers and can often provide a faster delivery window than other options. Single car transport is especially suitable if you need expedited shipping, prefer a personal touch, or have a unique vehicle that needs specialized attention.
4. Multi-Car Transport:
On the other end of the spectrum, multi-car transport services can move several vehicles simultaneously, making it an economical choice, especially for car dealerships, corporate relocations, or car shows. This method uses large open or enclosed car carriers that can hold several vehicles, reducing the per-car cost of transport. It's worth noting that the transit time can be longer due to the logistics involved in loading and unloading multiple vehicles.
Selecting the Right Car Transport Service:
When choosing a car transport service, it's essential to evaluate what each option offers and align it with your needs and budget. Consider the type and value of your vehicle, your budget, the distance of transport, and your flexibility with delivery times. Each transport method has its advantages, and understanding these can help you choose the best car shipping company for your needs. Regardless of your choice, ensure the auto transport company you select is reputable and offers comprehensive insurance coverage.
With this knowledge, you can confidently navigate the world of auto transport services, making decisions that ensure your vehicle arrives safely at its destination.
Choosing a Car Transport Service
Selecting the ideal car transport service for your precious vehicle is a crucial decision that calls for an informed judgment. A myriad of factors come into play, each of which can significantly impact the overall experience, safety, and efficiency of the car shipping process.
Key Factors to Consider When Choosing a Car Transport Service
Type of Service: When it comes to car shipping, you have to choose from various types of auto transport services, each having its pros and cons. It includes open transport, enclosed transport, door-to-door service, terminal-to-terminal service, and others. You should consider the level of protection each offers, your budget, and the urgency of the service.
Experience and Expertise: The best car shipping companies come with a wealth of experience. Expertise in handling a variety of vehicles, including classic, exotic, or luxury cars, is a vital asset.
Reputation and Reviews: A well-reputed auto transport company is more likely to provide reliable and quality service. Don't forget to check online reviews and ratings of the car shipping company.
Importance of Licensed, Bonded, and Insured Transport Services
When you ship a car, you're trusting a car shipping company with a valuable asset. Therefore, it's paramount to ensure the auto transport company is licensed, bonded, and insured.
Licensed: A licensed company operates under regulations set by transportation authorities, which ensures credibility and adherence to laws.
Bonded: A bonded company provides a financial guarantee to the customers if the company fails to fulfill the contract.
Insured: An insured company can cover the damages occurred during the transit. Always ask the car transport company about their insurance policy and what it covers.
Understanding the Role of Cost, Timelines, and Reviews in Making a Decision
Cost: Car transport costs vary based on factors like the type of service, distance, weight of the vehicle, etc. Get quotes from multiple car transport companies and compare them to find the best price.
Timelines: You should have a clear understanding of the timelines. Ask the auto transport company about their pick-up and delivery windows.
Reviews: Reviews from past customers provide a reliable way to gauge the quality of services offered by a car transport service. Look for a pattern in reviews; if many customers are complaining about the same issue, that's a red flag.
Choosing the best car shipping company requires a well-rounded examination of various aspects, including the type of services, licensing, insurance, cost, timelines, and reviews. It's a decision that requires due diligence and careful consideration to ensure your vehicle is transported safely and efficiently.
Preparing Your Car for Transport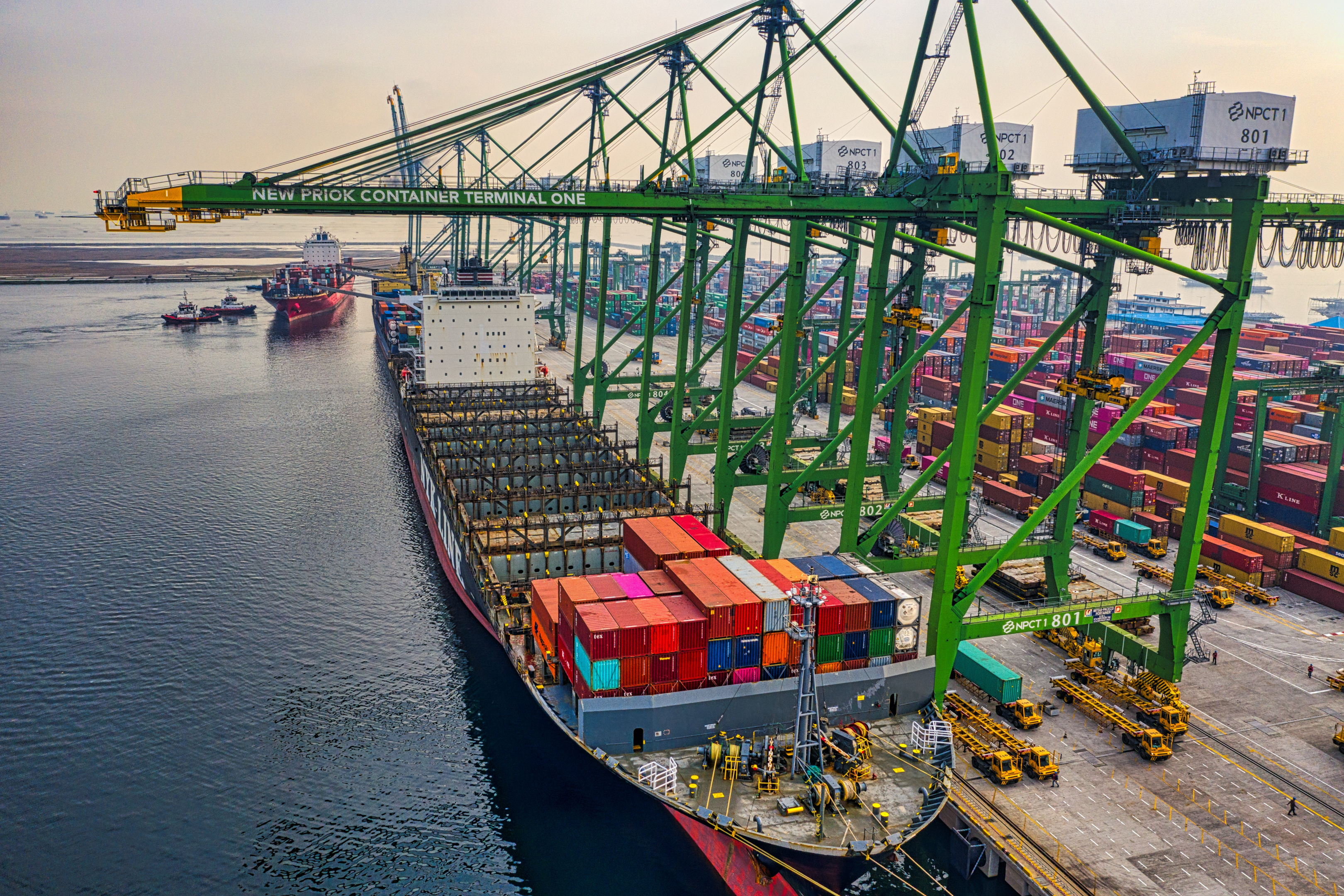 Shipping a car involves more than just choosing the best car shipping company; it also necessitates proper vehicle preparation. Correct preparation not only ensures the safety of your car but also aids in a smooth and stress-free auto transport process.
Step-by-Step Guide on How to Prepare Your Car for Transport
Cleaning the Car: Start by cleaning your car, both inside and out. It not only helps you identify any pre-existing damage but also prevents any items from moving around and causing damage during transit.
Documentation: Document your car's condition. Take clear, dated photographs of your vehicle from multiple angles, capturing any existing dents, scratches, or damages. This documentation could be vital in the unlikely event of a dispute about damages incurred during transport.
Maintenance Check: Conduct a basic maintenance check. Ensure that the tires are properly inflated, the battery is secured, and all fluids are at appropriate levels. If your car has a leakage issue, inform the auto transport company beforehand.
Removing Personal Belongings: Clear out your personal items. Although it might be tempting to use your car as an additional moving box, most car shipping services discourage or outright prohibit personal belongings in the car.
Fuel Level: Keep the fuel level low. A full gas tank adds unnecessary weight to the auto transport, increasing car shipping prices. Aim for about a quarter-tank of fuel.
Disable Alarms: Make sure to disable any car alarms to prevent unnecessary interruptions during the transport.
Spare Keys: Provide the auto transport company with a set of spare keys. The driver will need keys to the car for loading and unloading.
The Dos and Don'ts of Car Preparation
DO:
Keep your contact information and the delivery address up to date with the auto transport broker.
Remove all personal belongings and any loose items from the vehicle.
Inform the car shipping service of any quirks or special instructions for operating your vehicle.
DON'T:
Don't leave valuable items in the car. They are not covered by the carrier's insurance.
Don't fill up your gas tank; keep it at around a quarter full.
Don't overlook minor leaks or mechanical issues. Always inform the auto transport company about them.
The Significance of Documenting the Car's Condition Before Transport
Documenting the state of your car before shipping is critical. It provides a reference point for assessing any potential damage that may occur during transit. This documentation, paired with a thorough vehicle inspection upon delivery, ensures that you can file an informed claim if necessary, providing proof of your car's condition before shipping. Remember to always review and understand the auto transport company's insurance policy and dispute resolution process.
Preparing your car for transport helps ensure a smooth car shipping experience. Careful preparation, paired with choosing a reputable auto transport service, can give you peace of mind as you send your vehicle on its journey.
The Car Transport Process
The car transport process may seem complex and intimidating at first glance. However, it can be easily understood when broken down into its key stages. This section will guide you through the journey your car takes from the moment it leaves your hands until it arrives safely at your chosen destination.
The Car Transport Process: From Pick-up to Delivery
Initial Inquiry and Quote
The first step in the auto transport process is to request a quote from a car shipping company. The quote is typically based on factors such as the make and model of your vehicle, the distance of transport, and the chosen method of transport.
Booking and Scheduling
Once you accept the quote and agree to the terms of the car shipping service, the company schedules your car for transport. This involves determining a suitable pick-up date and estimated delivery timeline. Remember to look for a company that offers a price lock promise, guaranteeing that the quoted price won't change.
Pick-up
The transport company sends a carrier to your specified location to pick up your vehicle. This could be your home, workplace, or any other location that's accessible and convenient for you. At pick-up, a thorough inspection of your vehicle is performed, and its condition is documented.
Transport
Your vehicle is loaded onto the carrier (open or enclosed, depending on your choice) and begins its journey. Throughout the transport process, your vehicle is insured, offering you protection against potential damages.
Delivery
Upon reaching the destination, another thorough inspection is conducted to compare the vehicle's condition with the initial documentation. After ensuring that the vehicle remains undamaged, it is delivered to your chosen location.
Role of Drivers, Logistics Coordinators, and Dispatchers in the Car Transport Process
Drivers
Drivers are responsible for safely loading, transporting, and unloading your vehicle. They carry out the inspections at pick-up and delivery, ensuring that your car remains in the same condition throughout the journey.
Logistics Coordinators
Logistics Coordinators handle the scheduling and routing of your car's transport. They plan out the most efficient routes, considering factors like traffic, road conditions, and weather, to ensure timely delivery.
Dispatchers
Dispatchers serve as the point of communication between you, the driver, and the auto shipping company. They update you on your car's status, answer your queries, and address any concerns you may have during the transport process.
Understanding the car transport process and the roles of the different professionals involved can help ease any anxieties you may have about shipping your car. Choosing one of the best car shipping companies that communicates effectively and provides comprehensive services will ensure a smooth and stress-free car shipping experience.
Understanding the Cost of Car Transport Services
When you need to ship a car, one of the most significant concerns you'll likely have is the cost of auto transport services. This section offers a detailed breakdown of the costs involved in car shipping, factors influencing these costs, and why the price varies between different car transportation companies.
A Breakdown of Car Shipping Costs
The cost of car shipping services involves several factors, including:
Distance: As expected, longer distances generally mean higher car shipping prices. The more miles the auto transporter has to cover, the more fuel used and time spent, raising the overall cost.
Car Type: The make, model, size, and weight of your car can influence the cost. Larger and heavier vehicles require more space on the carrier and use more fuel to transport, thus increasing the price.
Transport Type: Whether you choose open auto transport or enclosed car transport can significantly impact the cost. Enclosed shipping typically costs more due to the additional protection it provides your car during transit.
Delivery Location: The cost can vary depending on the delivery location. Transporting your car to a rural or remote area might be more expensive than to a city with easy access to major highways.
Carrier Availability: The demand for carriers at any given time can also influence the price. For example, during peak auto shipping seasons, when carrier availability is low, prices may increase.
Price Differences Between Car Transportation Companies
Prices can vary significantly between top car shipping companies and other auto transport companies due to several reasons:
Service Quality: Companies offering excellent customer service, faster delivery times, or special services like a free car wash, free rental car during transport, or carrying extra liability insurance may charge higher rates.
Company Overheads: Larger companies might have higher overhead costs, which they might offset by charging more for their services.
Broker vs. Carrier: Auto transport brokers might charge a fee for connecting you with a carrier, leading to higher prices compared to dealing directly with an auto transporter.
International Shipping: If you're shipping your car overseas, factors such as customs duties, taxes, and additional documentation can significantly increase the cost.
It's essential to get car shipping quotes from multiple companies to compare costs and services. Look out for a price lock promise to avoid any unexpected price increases after booking. Always remember that while cost is a crucial factor, it shouldn't be at the expense of quality customer service or the safety of your vehicle during the vehicle shipping process. A focus on these areas will ensure you get the best value for your money when choosing an auto transportation company.
Navigating Issues and Disputes in Car Transport
Despite the thorough planning that goes into car shipping, occasional issues and disputes may arise. This section explores common problems encountered during the vehicle shipping process, offers advice on how to handle disputes, and underlines the importance of insurance coverage during transport.
Common Issues and Disputes in Car Transport
Several common issues can occur during car shipping:
Delays: Despite the best efforts of top car shipping companies, factors like traffic, weather, and unexpected mechanical issues can cause delays. While frustrating, patience is usually the best response to this type of problem.
Damage: While rare, especially when using enclosed car transport, damage can occasionally occur during transit. It's crucial to carefully inspect your vehicle upon delivery and report any new damage immediately.
Price Discrepancies: Sometimes, the final cost might be higher than the initial car shipping quote. Make sure to secure a price lock promise from your auto transport company to avoid such issues.
Handling Disputes and Escalating Issues
If you encounter issues, take the following steps:
Direct Communication: Reach out to the auto transport company first. They should be willing to help resolve any issues to maintain their reputation for excellent customer service.
Document Everything: If there's damage to your car, take pictures as proof. Keep all communication with the company, including emails and text messages, to back up your claims.
Escalate If Needed: If the company doesn't resolve your problem satisfactorily, you can escalate it to third parties like the Better Business Bureau or even legal authorities, depending on the nature of the dispute.
The Importance of Insurance During Transport
Insurance coverage is vital during car transport, whether you're shipping a car cross-country or overseas. Most auto transport services will include basic coverage in their price, but this may not cover all types of damage or the full value of your vehicle. Therefore, it's worth considering additional coverage, especially for high-value cars or international shipping. Always ask your chosen auto shipping company about their insurance policy before booking.
Remember, the best car shipping companies are those that not only offer competitive car shipping prices but also prioritize transparency, offer a comprehensive service, and demonstrate a focus on customer satisfaction. Your choice of auto transporter should, therefore, be based on more than just the cost of the car shipping service, taking into account factors like the company's handling of disputes and their approach to resolving issues.
Future Trends in Car Transport Services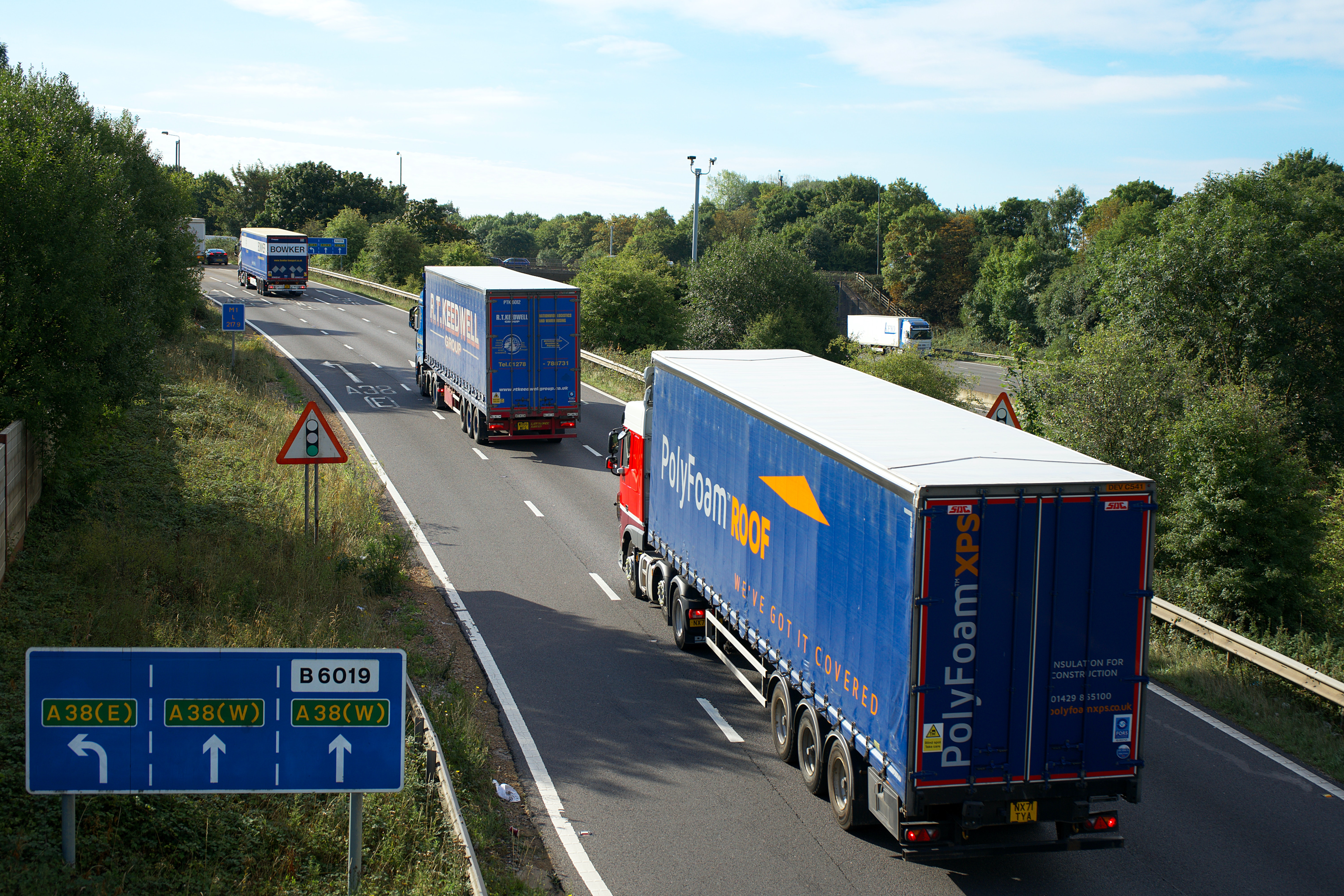 The auto transport industry is not immune to advancements in technology and shifts in consumer preferences. In this section, we will delve into upcoming trends in car shipping services, examine the impact of electric and autonomous vehicles on the transport service for cars, and forecast what the future might hold for the car transport industry.
Upcoming Trends and Technology in Car Transport Services
New technologies are continually transforming how we ship a car, aiming to make the process smoother, more efficient, and more customer-friendly. Here are some future trends:
Digital Platforms: The evolution of digital platforms like Easy Auto Ship offers a more convenient way to connect customers with reliable auto transport companies. These platforms streamline the vehicle shipping process, offering instant car shipping quotes, booking, and tracking.
Green Shipping: As environmental concerns grow, auto shipping companies are exploring ways to reduce their carbon footprint. This may include energy-efficient carriers and offsetting carbon emissions.
AI and Automation: AI and automation are being used to optimize routes, improve pricing algorithms, and enhance customer service, contributing to cheaper car shipping and improved service.
Impact of Electric Vehicles and Autonomous Vehicles
The rise of electric and autonomous vehicles presents unique challenges and opportunities for the auto transport industry:
Electric Vehicles (EVs): EVs require special handling, such as charging infrastructure during transport and additional care to prevent battery damage. Transport companies are adapting their services to accommodate these needs, and those who do so efficiently will be at an advantage.
Autonomous Vehicles: As self-driving technology advances, autonomous vehicles might eventually move themselves, significantly transforming the auto transport industry. In the shorter term, semi-autonomous features might assist in loading and unloading vehicles, making the process more efficient.
Forecasting the Future of Car Transport Industry
While the specifics are hard to predict, it is clear that the car transport industry is poised for significant change. As consumer preferences evolve and new technologies emerge, auto transport carriers will need to adapt to stay competitive. This might involve embracing digital platforms, investing in green shipping initiatives, adjusting to the rise of EVs and autonomous vehicles, and continually focusing on providing a high-quality, customer-centric service.
Remember, regardless of these trends, the core principles of selecting a reliable auto transport company remain the same. Always look for transparent auto transport prices, excellent customer service, positive reviews, and the necessary licenses and insurance. With the right company, even in a rapidly changing industry, you can ensure a smooth and successful car shipping experience.
Final Words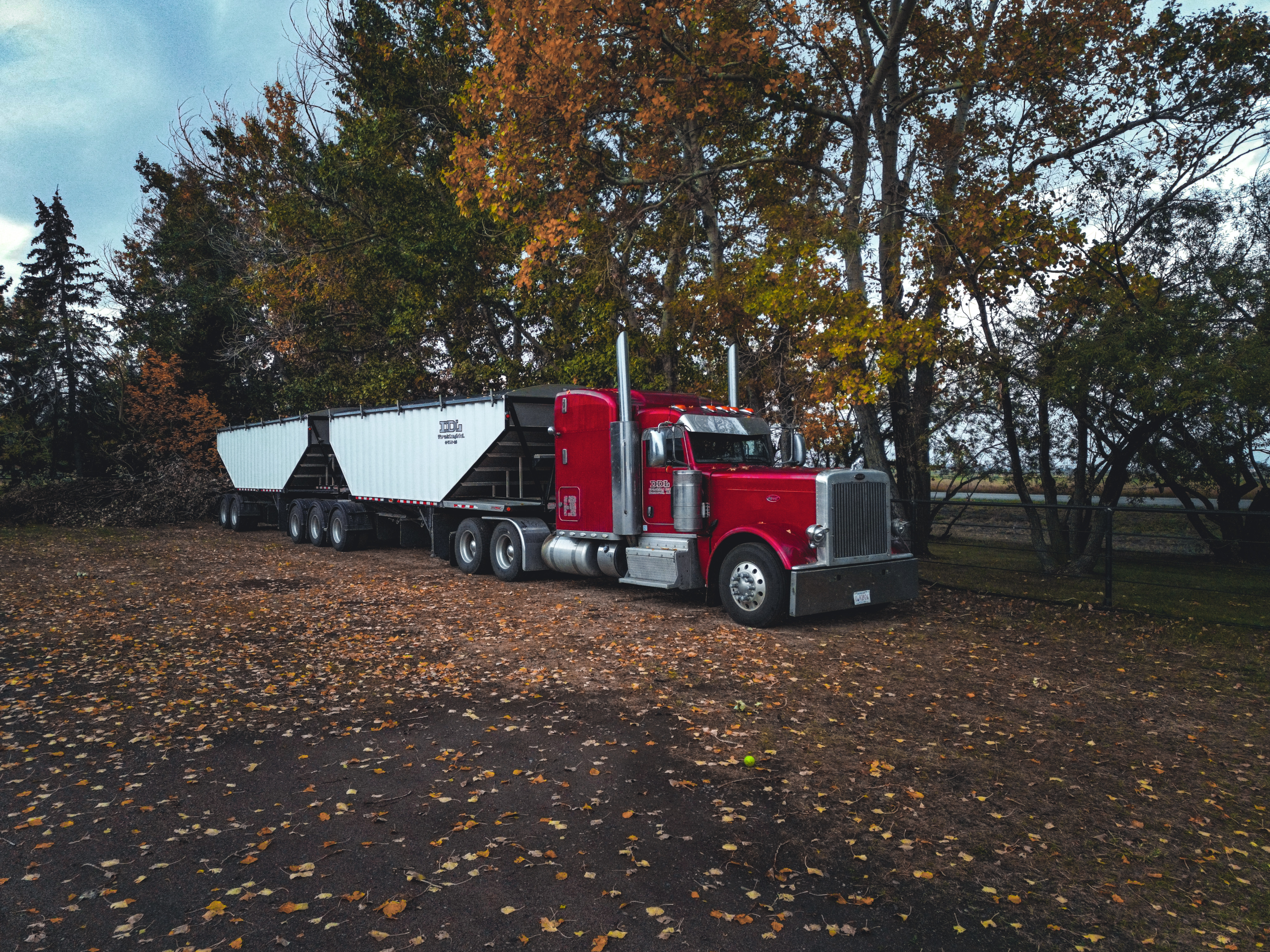 Navigating the world of car transport services can be daunting, but armed with the right information, you can make informed decisions that best suit your specific needs.
Throughout this article, we've explored the role of car transport services and decoded industry jargon to help you communicate effectively with your chosen provider. We've highlighted the various types of transport services and detailed the essential factors to consider when selecting a service – licensing, bonding, insurance, cost, and customer reviews.
Preparation is crucial, so we provided a comprehensive guide to ready your car for transport, ensuring a smooth and successful journey. We also gave you an insider look at the car transport process, demystifying what happens from pick-up to delivery. In addition, we delved into the cost of car transport services, helping you understand what influences pricing and why rates vary among providers.
We discussed how to navigate issues and disputes should they arise, emphasizing the importance of comprehensive insurance coverage. Looking towards the future, we examined upcoming trends in the industry, from technology and green shipping to the impact of electric and autonomous vehicles.
Now that you're equipped with this knowledge, shipping a car doesn't have to be a complex task. With services like Easy Auto Ship, you can secure a reliable car shipping provider with just a few clicks. Benefit from a straightforward car shipping quote process, a wide range of services, including enclosed transport for high-value vehicles, and access to car shipping discounts.
Remember to take advantage of add-on services like a free car wash post-transport – because it's the little things that make a big difference. And while the idea of cheap car shipping might be appealing, remember that the cheapest option isn't always the best. Instead, focus on securing a quality service that offers good value for money.
On behalf of Exotic Car Transport, we invite you to reach out to our team for more information or to start your car shipping journey. We pride ourselves on being a reliable car shipping partner, and our track record speaks for itself. Whether you're shipping a family SUV or a luxury sports car, we're here to ensure your vehicle gets where it needs to be – safely and efficiently.