10 Warning Signs of a Sketchy Car Transporting Company You Should Avoid
In the bustling pace of today's world, the convenience of auto transport services has become indispensable. From individuals relocating across states to dealerships moving fleets of vehicles, car shipping has become an industry that caters to a myriad of needs. However, as the demand grows, so does the complexity of navigating this landscape.
There's an ocean of choices out there, from door to door service to enclosed transport. Choosing the right auto shipping company can feel as intricate as navigating the jigsaw puzzle of Baltimore's historic neighborhoods.
Amidst the sea of auto shipping companies, there lies a hidden dilemma—spotting the reputable from the sketchy. Like a wolf in sheep's clothing, sketchy auto transport services often disguise themselves with enticing offers like cheap car shipping or rapid door to door service. In reality, these can be laced with hidden costs, subpar services, or worse, risks to your prized vehicles.
To steer clear of these potential hazards, it's crucial to know the red flags. In this journey, we'll be your lighthouse, guiding you through the murky waters of the auto transport industry. We'll sail through the ten warning signs of a sketchy car transporting company and arm you with the knowledge to spot them.
As your voyage commences, remember, you're not alone. Exotic Car Transport is here to assist. With years of experience in the industry, we're armed with the expertise to make your car shipping experience as smooth as a ride along Maryland's scenic byways. Whether you're looking for a sherpa in the rough terrains of auto transport or a guiding light to the best auto transport companies, we've got you covered.
The Importance of a Reputable Car Transport Company
A. The Role and Benefits of Reliable Car Shipping Companies
Choosing reliable car shipping companies, especially in an industry as dynamic as the auto transport industry, is an integral part of ensuring that your vehicle reaches its destination safely and promptly. The best car shipping companies offer several advantages that can make the process of shipping a car much more comfortable and hassle-free.
Firstly, reliable car shipping companies provide secure and efficient auto transport services. They are equipped with the necessary tools, equipment, and trained personnel to handle any car shipping service professionally. This expertise ensures that your vehicle is in safe hands and is transported with the utmost care.
Secondly, the best car shipping companies provide comprehensive insurance coverage. This means that in the unlikely event that your vehicle is damaged during transit, the car shipping company will be responsible for the repairs.
Lastly, using a reliable car shipping service can save you a significant amount of time and energy. Instead of driving the car yourself over long distances, you can have peace of mind knowing that professionals are handling the job.
B. The Potential Risks of Dealing with an Unreliable Car Transport Service
On the other hand, dealing with an unreliable car transport company can lead to a host of problems. Untrustworthy auto transport companies may not offer sufficient insurance coverage, leaving you to bear the costs if any damage occurs to your vehicle during transit.
Furthermore, such companies may also fail to meet delivery deadlines. This could result in unnecessary delays and potential additional car shipping costs.
In some cases, an unreliable Maryland auto transport service may not handle your vehicle properly, leading to preventable damage. This could mean you're left with the trouble of organizing repairs, not to mention the possible devaluation of your vehicle.
Therefore, it's crucial to conduct thorough research and choose a reliable car shipping company to ensure your vehicle is transported safely and efficiently. After all, it's not just about getting your car from point A to B; it's about getting it there without a scratch, on time, and at a reasonable cost.
Understanding Car Transport Services in Maryland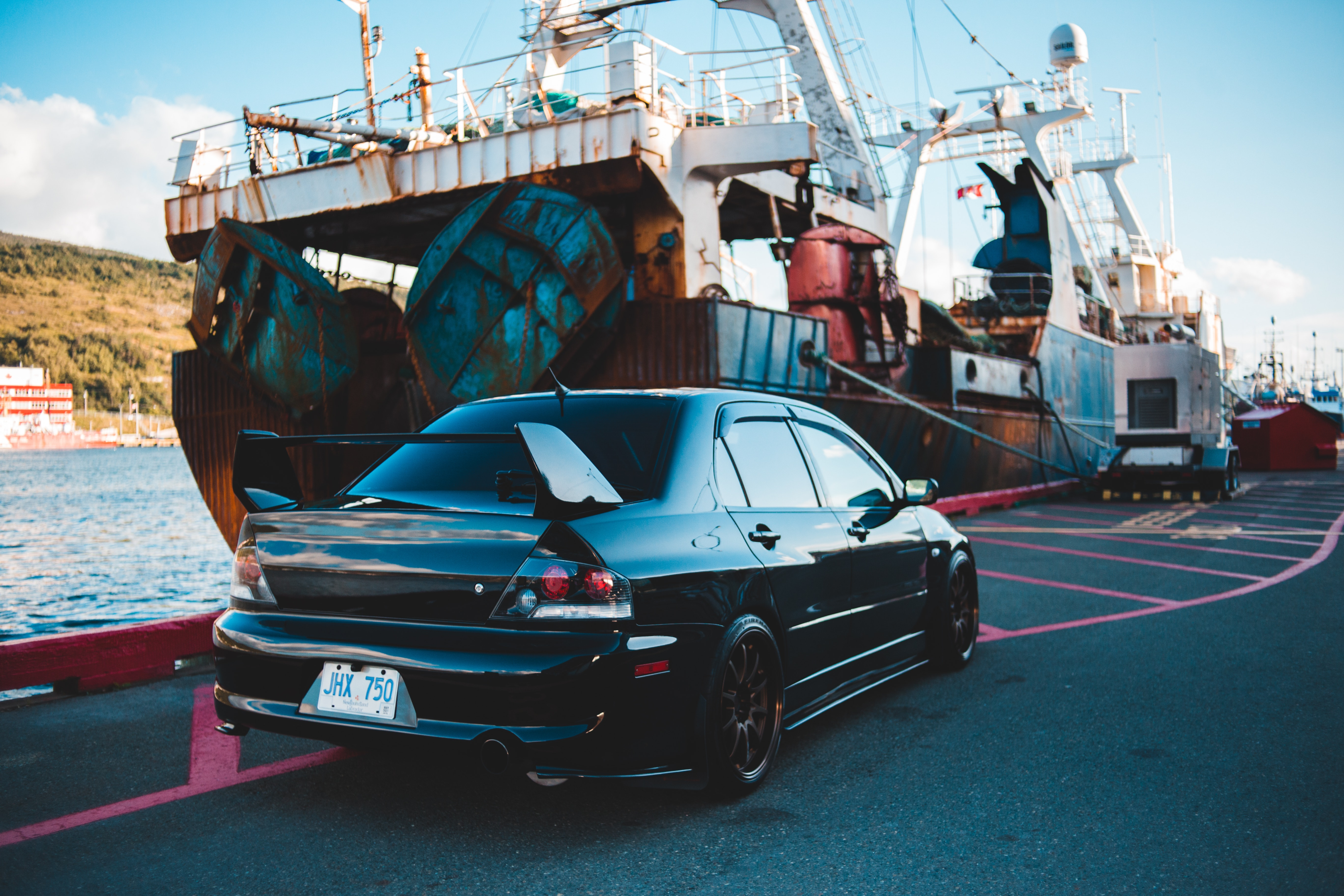 A. Brief Overview of the Car Transport Industry in Maryland
Maryland is a vibrant hub for the auto transport industry, hosting some of the best car shipping companies in the United States. These car shipping companies offer a range of services, from shipping classic cars to moving SUVs, catering to various individual needs and preferences. The industry thrives on its ability to provide reliable, cost-effective, and efficient auto transport services that meet the unique demands of Maryland's dynamic and diverse population.
The state's location along the East Coast, with a blend of urban and rural areas, creates a rich and complex tapestry for the auto transport companies to navigate. From Baltimore's bustling urban environment to the more rural landscapes of the Chesapeake Bay area, car shipping in Maryland calls for a deep understanding of the region and its unique challenges.
Car shipping costs in Maryland may vary based on several factors, including the type of service selected, the vehicle's size, and the transport distance. That's why it's critical to understand your options and choose an auto transport company that offers the best balance between price and service quality.
B. Importance of Considering Local Car Shipping from Baltimore
Baltimore, as one of the most populous cities in Maryland, plays a crucial role in the state's auto transport industry. If you're planning on shipping a car to or from Baltimore, it's wise to consider local car shipping companies. These companies have a thorough understanding of the local landscape and can navigate the city's unique transport conditions effectively.
By choosing a local, reliable Maryland auto transport company for car shipping from Baltimore, you're more likely to receive a personalized and efficient service. These companies understand the local traffic patterns, regulations, and potential challenges, which can be invaluable when transporting your vehicle.
Moreover, local auto transport companies often have strong relationships with regional service providers and authorities, which can aid in smoother, faster service. So, when choosing the best car shipping service, don't underestimate the power of local knowledge and expertise.
Deciphering the Best Auto Transport Company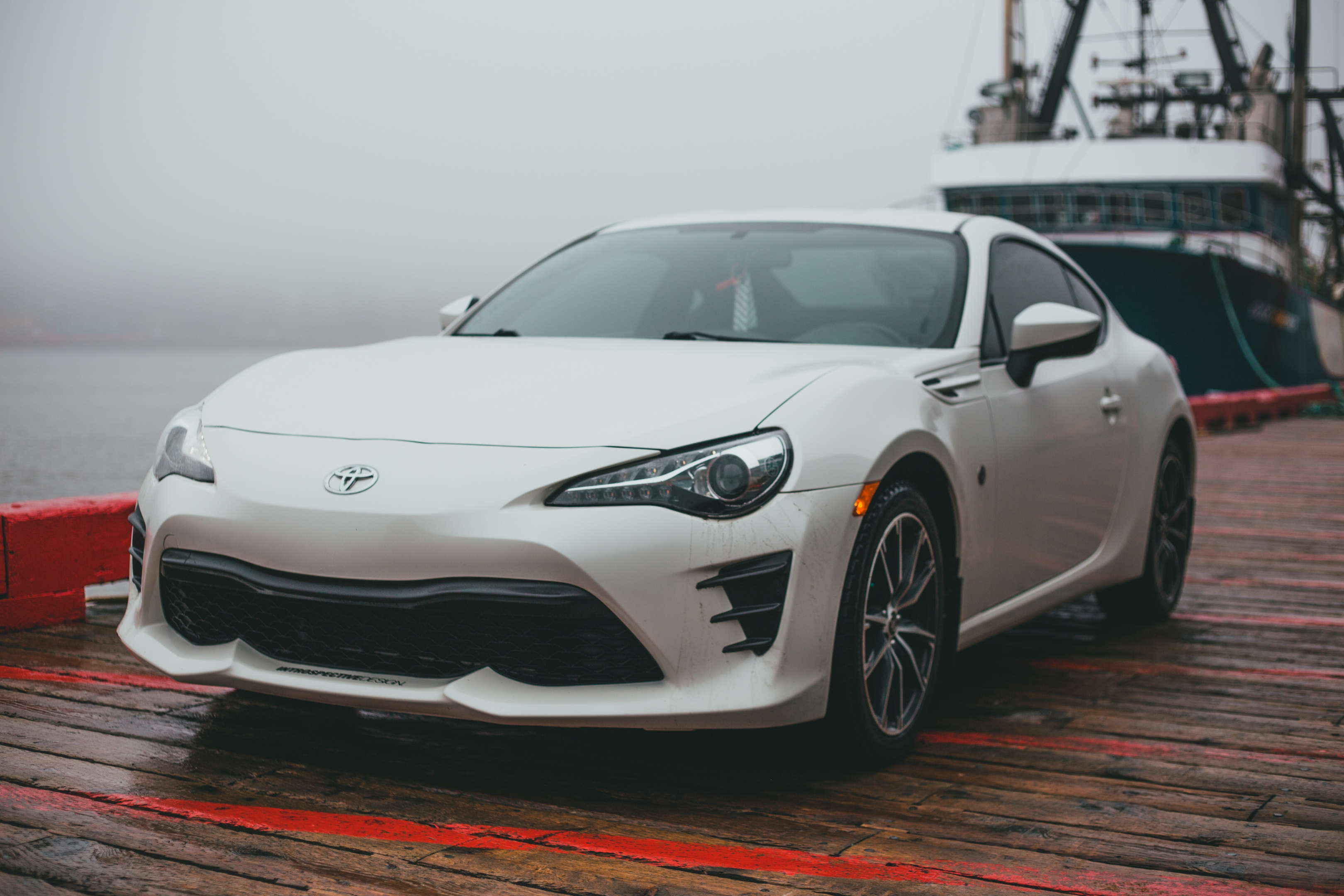 A. Characteristics of a Top-Rated Auto Transport Company
When it comes to identifying the best car shipping companies, several key characteristics distinguish the cream of the crop from the rest. These include:
Experience and Reputation: Top-rated auto transport companies have a proven track record in car shipping. They've established a solid reputation over time, reflected in their customer reviews and ratings.
Transparency: The best car shipping companies are upfront about their car shipping costs, services, and terms. They provide clear contracts and are open to answering any questions a customer may have.
Customer Service: Excellent customer service is a hallmark of any top-rated auto transport company. They're responsive, courteous, and dedicated to providing a satisfying customer experience.
Services Offered: A wide range of services, including door-to-door delivery, open and enclosed car transport, and expedited shipping options, are generally offered by the best auto shipping companies.
Insurance Coverage: Reliable car shipping companies provide comprehensive insurance coverage for the vehicles they transport. This assurance is crucial for customers' peace of mind.
Price Lock Promise: Some of the best car shipping companies offer a price lock promise, ensuring the quoted price doesn't change once the deal is set. This prevents any unpleasant surprises regarding cost.
B. Importance of Carrier Service Quality and Reliability
Selecting a reliable Maryland auto transport service goes beyond just picking a company with a fancy website or the lowest prices. The quality and reliability of the carrier service significantly impact the overall car shipping experience. Here's why:
Timely Delivery: Reliable auto shipping services value their customers' time. They commit to and meet their delivery timelines, ensuring your vehicle arrives when expected.
Safe Transport: The quality of carrier service directly affects the safety of your vehicle during transit. Reliable car shipping services invest in regular maintenance and high-quality equipment to ensure safe transport.
Communication: Reliable carriers maintain open lines of communication with their customers. They keep you updated on your car's status and promptly address any concerns or queries.
Professionalism: Quality carrier services operate with a high level of professionalism, handling your vehicle with utmost care and treating you with respect.
Remember, the best car shipping company is one that prioritizes its service quality and reliability, making the auto transport process seamless and worry-free for their customers.
Ten Warning Signs of a Sketchy Car Transporting Company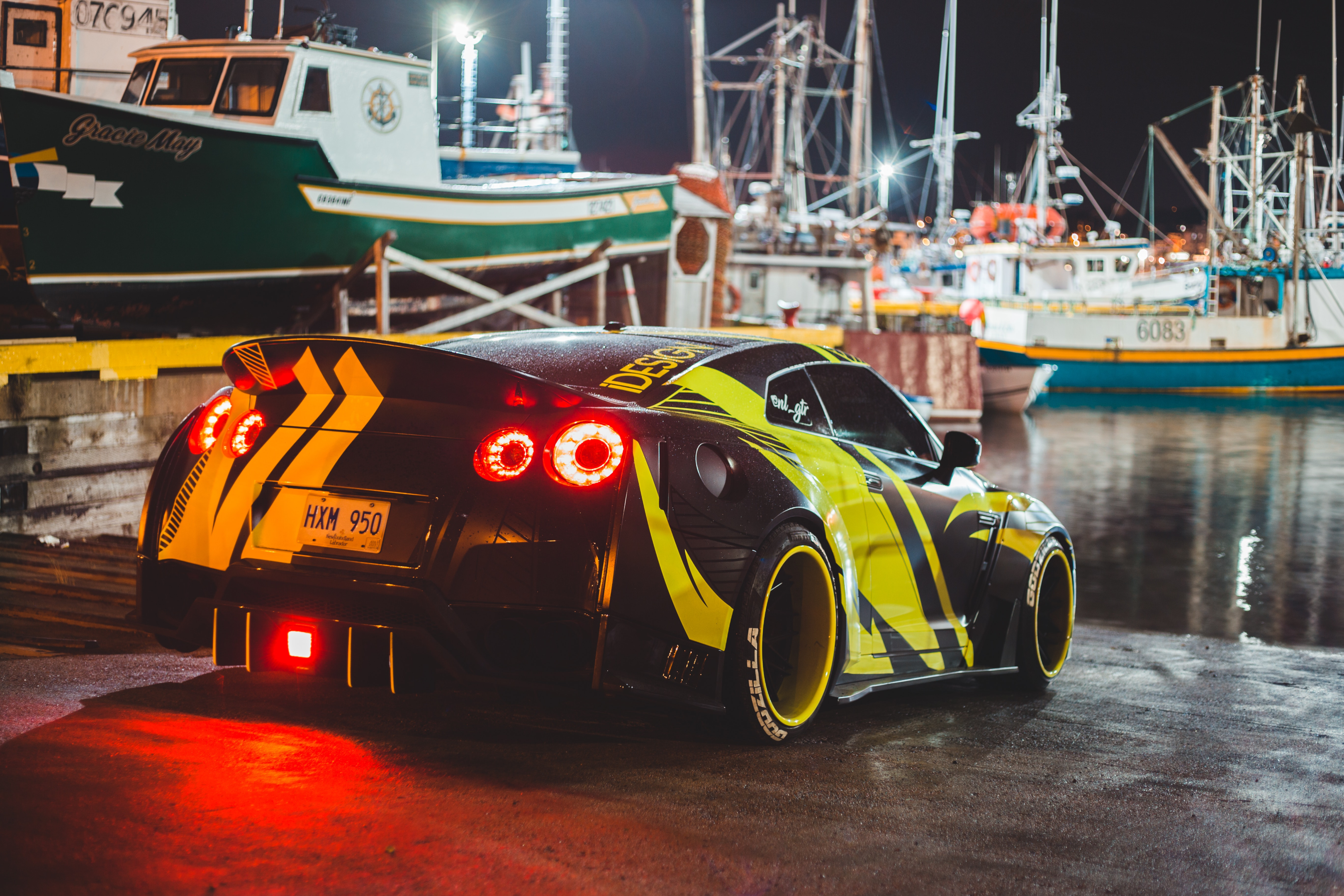 When selecting the best car shipping company, it's crucial to be aware of potential red flags that may indicate an unreliable or untrustworthy business. Here are ten warning signs of a sketchy car transport company:
1. Lack of Transparency
Trustworthy car shipping companies maintain open communication and provide clear information about their services. If a company is evasive or vague about their processes, pricing, or terms, it could be a red flag.
2. Absence of License and Insurance
Every reliable auto transport company should have a license from the Department of Transportation and provide insurance coverage for the vehicles they transport. If these crucial elements are missing, it's best to steer clear.
3. No Physical Address
While many aspects of car shipping can be handled online, a legitimate car shipping company will have a physical address. If you can't find an address, it could be a sign of a scam.
4. Unrealistically Low Quotes
Everyone loves a good deal, but when it comes to car shipping, prices that seem too good to be true often are. Extremely low quotes may lead to subpar service or hidden costs down the line.
5. Negative Reviews and Ratings
Customer reviews can offer invaluable insights into the quality of a company's service. Multiple negative reviews or low ratings are warning signs that the company may not meet your car shipping needs.
6. Pushy Sales Tactics
High-pressure sales tactics can be a red flag. A reputable auto transport company should give you time and space to make your decision, not pressure you into committing on the spot.
7. Poor Customer Service
Quality customer service is a hallmark of a reliable Maryland auto transport company. If your questions go unanswered or your concerns are disregarded, it's a warning sign of poor customer service.
8. No Contract or Vague Terms
A detailed contract is an essential part of any car shipping agreement. If a company doesn't provide a contract or if the terms are vague and unclear, it's a cause for concern.
9. Lack of an Actual Fleet
Companies that don't own their fleet of transport vehicles and rely solely on third-party carriers might lack control over service quality. This could lead to delays and communication issues.
10. Non-existent or Poorly Managed Website
In today's digital age, a company's web presence is a reflection of its professionalism and legitimacy. If a company doesn't have a website or it's poorly managed, it could indicate a lack of professionalism.
Remember, it's important to do your research and trust your instincts when choosing a car transport service. Don't hesitate to ask questions and seek clarity – after all, it's your vehicle's safety and your peace of mind on the line.
Questions to Ask Your Potential Car Transport Company
Before committing to a car shipping company, it's beneficial to ask a series of questions to better understand their service. This can help you make an informed decision and choose the best car transport company for your needs.
A. Can You Provide a Detailed Quote?
A reliable car shipping company should provide a detailed quote, including all fees and potential extra costs. Beware of any company offering suspiciously low quotes. Remember, if it sounds too good to be true, it probably is.
B. What Kind of Insurance Coverage Do You Offer?
Before shipping a car, confirm what kind of insurance coverage the company offers. An auto transport company should provide adequate insurance to cover potential damages during transit.
C. Can You Provide References?
Any reputable Maryland auto transport company should provide references from satisfied customers. This can give you a better idea of their service quality and reliability.
D. Do You Offer a Free Rental Car If Delays Occur?
Sometimes, delays happen. However, the best car shipping companies provide solutions like offering a free rental car if your vehicle delivery gets delayed. This type of service indicates a company's commitment to customer satisfaction.
E. Can You Explain Your Pickup and Delivery Process?
Understanding the pickup and delivery process is crucial. The company should clearly explain how they ship a car, including the estimated pickup and delivery times, and how they handle any delays.
F. What Is Your Dispute Resolution Process?
While you hope everything goes smoothly, it's essential to know the dispute resolution process if something does go wrong. A trustworthy auto shipping service will have a clear and fair process for handling disputes.
G. How Do You Handle Special Requests?
If you have special requests, such as shipping an antique or luxury car, it's essential to understand how the company accommodates these needs.
H. How Do You Communicate With Customers During Transit?
Communication during transit is crucial. The company should keep you updated on your car's status and be responsive to your inquiries.
Asking these questions can help you gauge whether a car transport company is reliable, professional, and capable of delivering the high-quality service you need. It's essential to choose a company that prioritizes transparency, communication, and customer satisfaction.
Steps to Ensure a Smooth Car Shipping Experience
Successfully navigating the auto shipping process requires a keen understanding of the industry and careful preparation. Here are some key tips to ensure your Maryland car shipping experience goes as smoothly as possible.
Step 1. Choose a Reputable Auto Transport Company
Your first step should be selecting a reputable auto transport Maryland services provider. Companies like Montway Auto Transport and SGT Auto Transport have proven track records and positive reviews, making them solid choices.
Step 2. Prepare Your Vehicle for Shipping
Ensure your vehicle is ready for transport. This includes removing all personal belongings, disabling alarms, checking fluid levels, and noting any existing damage. Some companies might even offer a free car wash after the vehicle arrives at its destination.
Step 3. Understand Your Insurance Coverage
Understanding the insurance coverage provided by your auto transport company is critical. Be sure to discuss this with your provider in detail and know what is and isn't covered.
Step 4. Be Clear About Pickup and Delivery Dates
Confirm the pickup and delivery dates with the car transport companies. While delays can sometimes happen, a reliable company should keep you updated throughout the process.
Step 5. Inspect Your Vehicle Upon Delivery
Once your vehicle has been delivered, take the time to inspect it carefully. Compare the condition of the car with the initial inspection report. This is crucial in case there are any damages during transport.
Step 6. Communicate with Your Transport Company
Maintain open communication with your auto transport company. Whether it's a question about services or a concern during the shipping process, do not hesitate to reach out.
Step 7. Review Your Service
After your vehicle has been delivered, consider leaving a review about your experience. Not only does this provide feedback to the company, but it also aids future customers in their decision-making process.
Following these tips and choosing reliable Maryland auto transport services will go a long way in ensuring a smooth and successful car shipping experience. Remember, a trustworthy company will always put your needs first and strive to deliver your vehicle safely and timely.
Final Words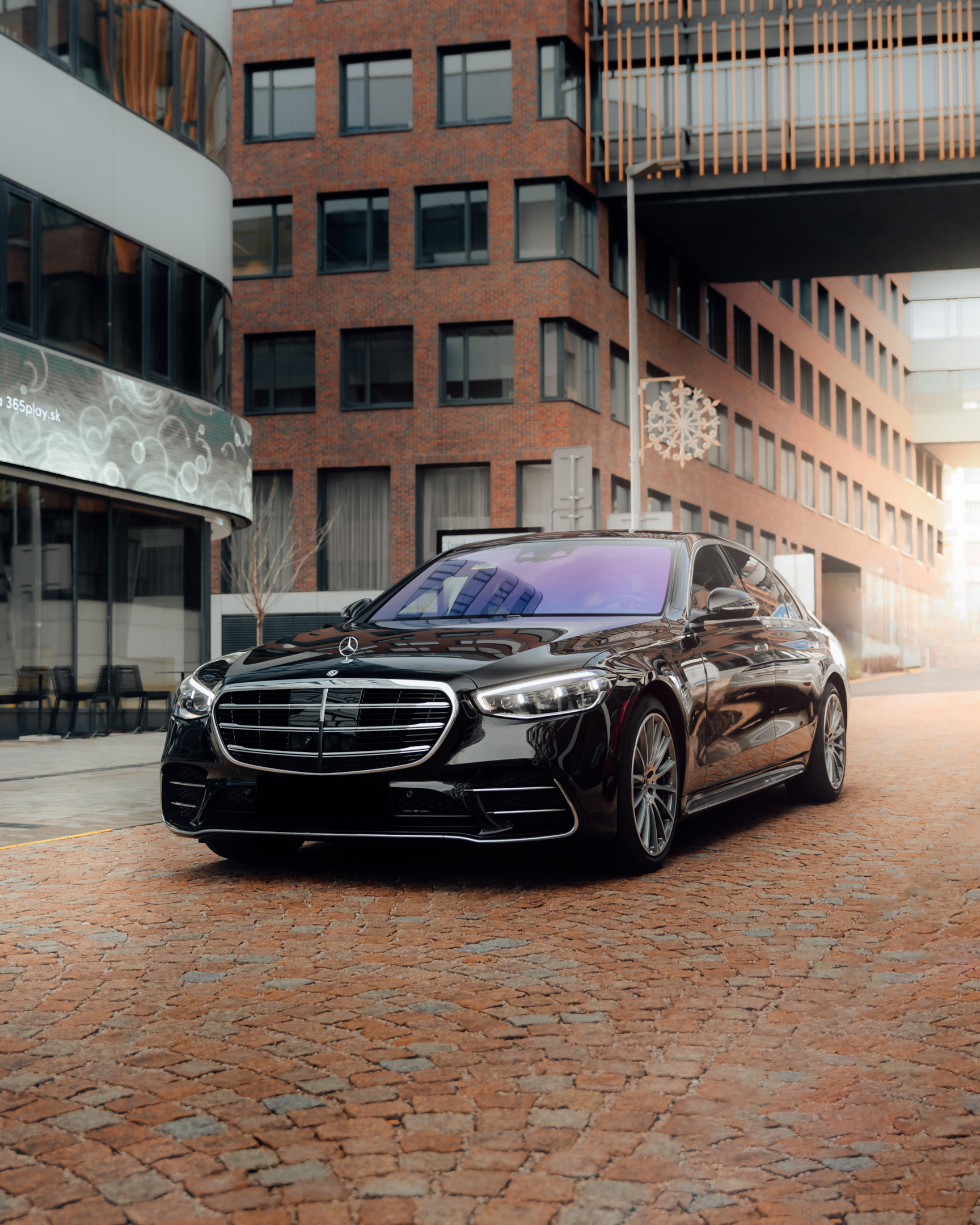 Navigating the car shipping industry can seem overwhelming, especially with the myriad of options available for auto transport. From Maryland car shipping to door to door service, it's critical to discern between the reputable companies and those that may be sketchy.
We've taken you through a detailed journey, highlighting ten warning signs to look out for when dealing with auto shipping companies. Remember, a reliable company's hallmarks will be transparency, proper licensing and insurance, positive customer reviews, and outstanding customer service. Shy away from those offering unrealistically cheap car shipping, pushy sales tactics, and a lack of a physical address or fleet.
Keep in mind that most car shipping companies offer services that should ease the shipping process. This includes comprehensive insurance coverage, clear car shipping quotes, and the damage-free guarantee. Ensuring you understand these elements can make the difference between a smooth experience and potential frustrations.
We encourage you to stay vigilant and informed. Ask pertinent questions, understand auto transport costs, and be sure to inspect your vehicle both before pickup and after delivery. Expedited shipping can be a fantastic option if you're in a rush, but make sure to weigh this against the potential increase in shipping costs.
You should feel confident when your car arrives at its destination, knowing you've made the right decisions throughout the entire car shipping process. We also encourage readers to share their experiences and ask further questions. Exotic Car Transport is here to assist with all your auto transport needs, offering the best auto transport companies can provide. From enclosed transport for your precious vehicles to basic transport for your daily runabouts, we have a solution to fit.
With Exotic Car Transport, you'll find enclosed shipping for your prized possession, rental car reimbursement in case of delays, and a team that sets standards in the car transport business. Ready to ship a car? Reach out to us today for a shipping quote tailored to your needs and experience a service that truly satisfies you.