Open Transport Car Shipping: What it is, benefits, & costs
Have you ever wondered how thousands of cars move across the country every day? Or why open car transport is the go-to option for many car owners, including dealerships and manufacturers? Or perhaps you've been scratching your head over how to choose the most reliable open transport car shipping service?
In 2021 alone, over 70% of all vehicles shipped in the U.S. were transported using open car carriers, according to a report by the United States Department of Transportation. The appeal lies not only in the cost-effectiveness of open transport but also in its widespread availability and comparably faster delivery times.
Whether you're a first-time car owner looking to move across state lines or a dealership needing to transport a fleet, open car transport offers a cost-effective, reliable solution. But how do you navigate the plethora of options? What factors should you consider before choosing a car shipping company? And how do you prepare your vehicle for the journey?
Don't worry, we've got you covered. In this comprehensive guide, Exotic Car Transport will answer all your burning questions and delve deep into the world of open car transport, demystifying the process and empowering you with the knowledge to make the best decisions for your vehicle shipping needs.
What is open transport car shipping?
Open transport car shipping is the most popular method of transporting vehicles across long distances. It involves loading your vehicle onto an open trailer, which is then hauled by a truck to its destination. This method is preferred by many due to its cost-effectiveness, availability, and faster delivery times compared to enclosed transport.
Advantages of open transport car shipping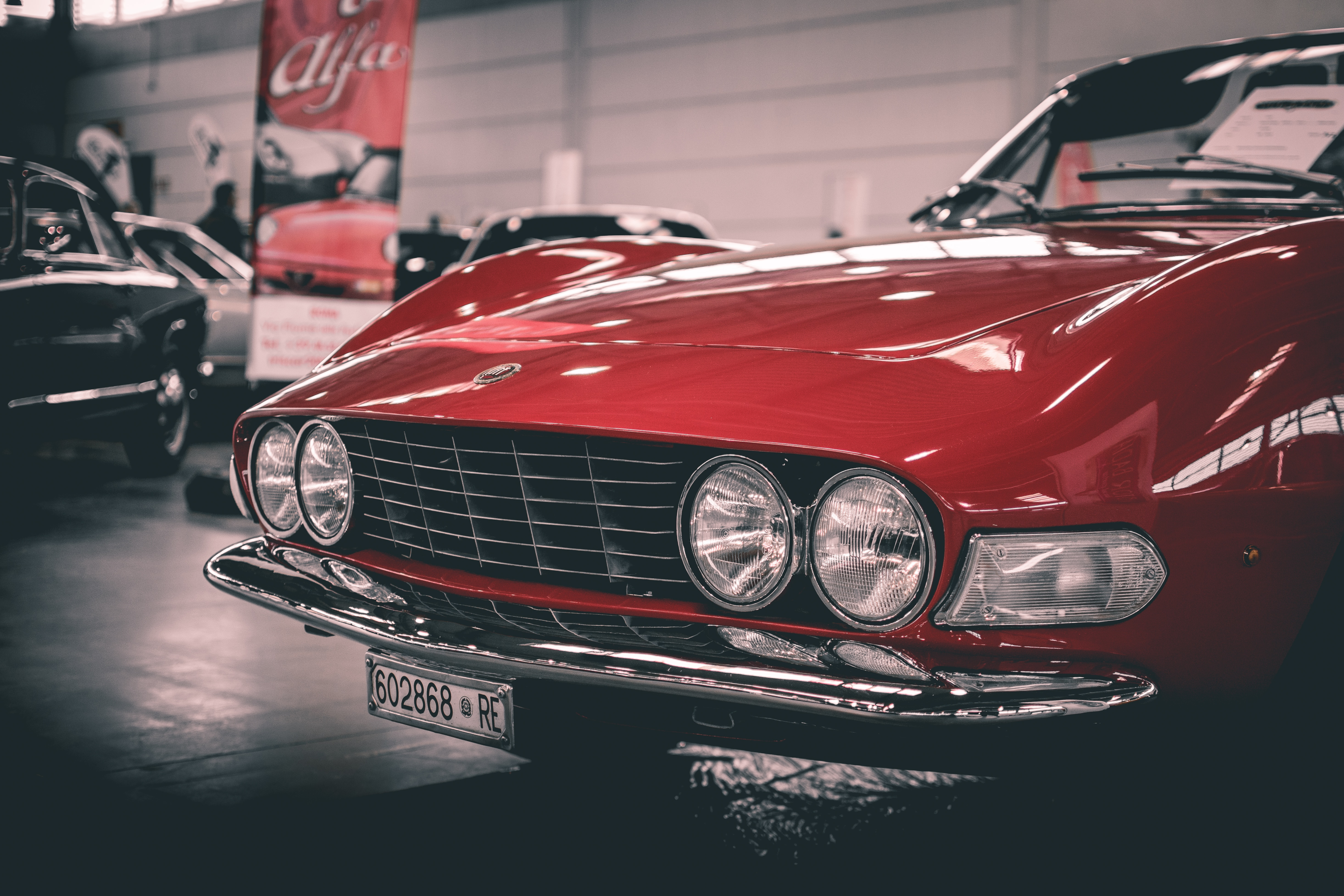 A. Cost-effectiveness
One of the main advantages of open transport car shipping is its affordability. Since open carriers can accommodate multiple vehicles, the cost of transportation is divided among the customers, making it more economical than enclosed shipping.
B. Availability
Open carriers are more readily available, making it easier to find and book a shipping service. With more open carriers on the road, you have a higher chance of finding a suitable shipping date and time.
C. Faster delivery times
With more open carriers on the road, delivery times are generally faster. This is because open carriers are more likely to have a full load, which reduces the need for additional stops and pickups along the way.
Disadvantages of open transport car shipping
A. Exposure to elements
The most significant downside of open transport car shipping is that your vehicle will be exposed to weather conditions, road debris, and other potential hazards during transit. This exposure can result in minor cosmetic damages, such as paint chips, scratches, or dents.
B. Potential for minor damages
Although rare, vehicles on open carriers can be at risk for minor damages during transportation. These damages can be caused by flying debris, low-hanging tree branches, or even vandalism at rest stops.
Types of vehicles suitable for open car shipping
A. Standard cars
Open transport car shipping is best suited for standard cars, as these vehicles are designed to withstand normal road conditions and exposure to the elements. Most everyday drivers and family cars can be safely transported via open carriers.
B. Classic and vintage cars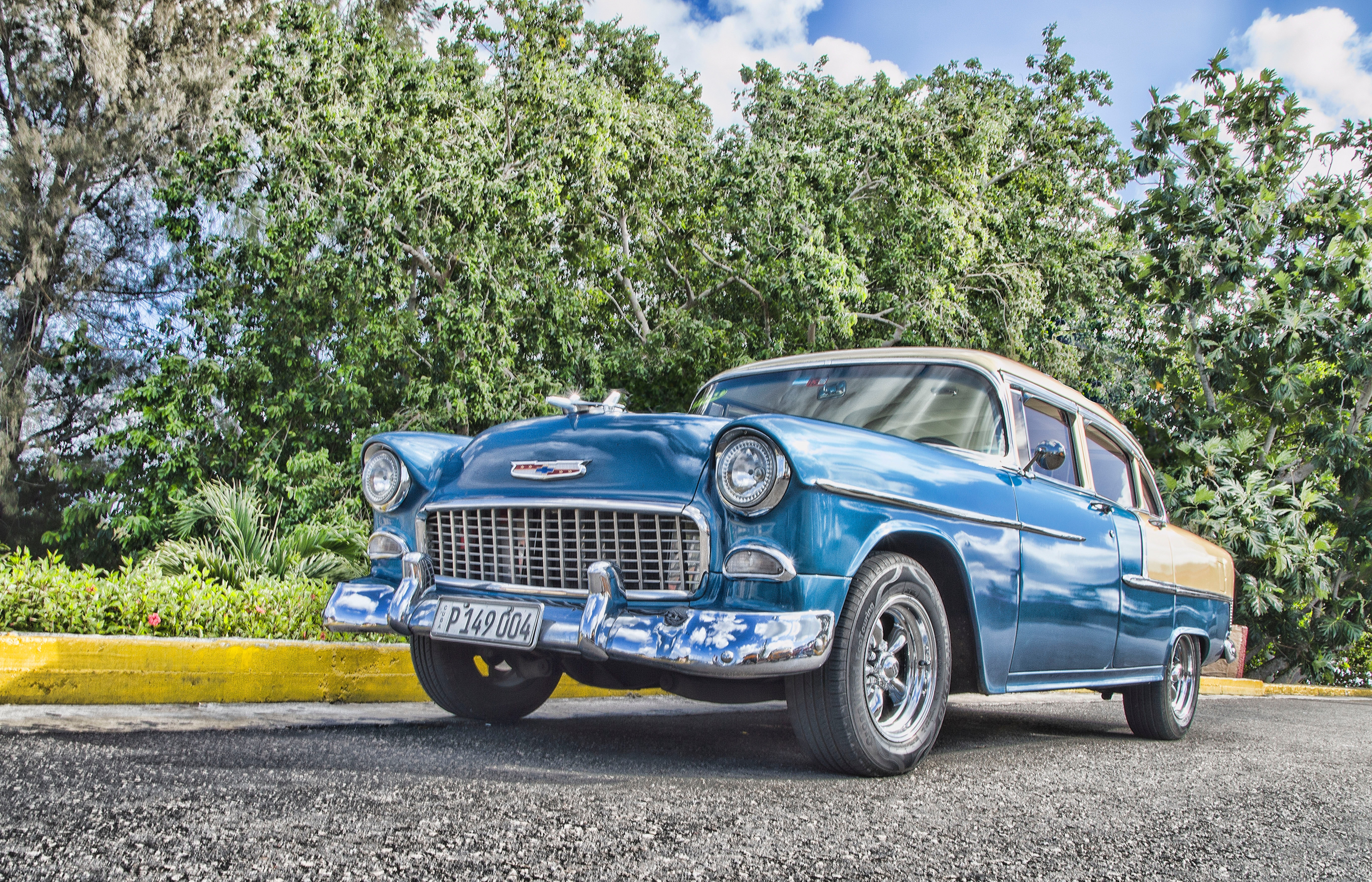 While some classic and vintage car owners may opt for enclosed transport due to concerns about potential damages, many still choose open transport for its affordability and availability. If you choose open transport, ensure that your shipping company is experienced in handling classic cars and takes extra precautions to protect your vehicle during transit.
C. Motorcycles
Open transport car shipping is also suitable for motorcycles, as long as they are properly secured and protected during transit.
How to choose a reliable open auto transport company
Research and reviews
The first step in ensuring a successful auto transport experience is by conducting thorough research. This should encompass looking at both open car shipping and enclosed auto transport options. The distinction between these two forms of car shipping service can greatly impact the safety, cost, and timing of your vehicle's delivery.
Reading customer reviews of various car shipping companies is a key part of your research. As you peruse these reviews, look for car shipping companies with a proven track record of delivering vehicles on time and in good condition. Remember, whether it's open car transport or enclosed auto transport, the company's history should reflect a high level of reliability.
Online forums and social media platforms are other great resources to gather insights. These platforms can provide invaluable first-hand experiences and feedback about different car shipping services, including the quality of open auto transport and enclosed car shipping.
Licensing and insurance
When you're ready to ship a car, it's critical to ensure that the shipping company is properly licensed and insured. A reputable car shipping company should be able to provide a valid USDOT (United States Department of Transportation) number. This number acts as an indicator of the company's legitimacy and compliance with federal transport regulations.
In addition to the USDOT number, the company should offer sufficient insurance coverage. This coverage will protect your vehicle during transit, whether it's on open car carriers or enclosed transport. It's a guarantee that should any damages occur while your vehicle is in their care, you will not bear the financial burden.
Pricing and delivery timeframes
Equally important when choosing a car shipping company is understanding the pricing structure and delivery timeframes. Engaging with multiple car shipping companies to compare quotes can aid in making an informed decision. Remember, open auto transport carriers may have different pricing structures than those offering enclosed auto transport.
While cost is an essential factor in the decision-making process, the cheapest option may not always be the best. It's not uncommon for companies to offer attractive rates for open car transport, but be wary of any rates that seem too good to be true. An extremely low cost could signal a compromise in service quality or insurance coverage.
Instead, look for a company that can provide a reasonable delivery window and one that has a solid reputation for meeting their deadlines. Be it open car shipping or enclosed car shipping, prompt delivery is a significant indicator of a reliable auto shipping service.
Overall, to ensure a smooth and secure experience when you need to ship a car, take the time to research, verify the company's credentials, and thoroughly understand their pricing and delivery practices. Whether you choose open car carriers, open auto transport carriers, or an enclosed transport service, your peace of mind should be the ultimate goal.
Preparing your vehicle for open and enclosed transport
A. Inspecting and documenting the condition
The initial step in preparing for vehicle shipping, specifically open carrier transport, is a thorough inspection of your vehicle. This process involves documenting the car's condition in detail. Begin by washing your car to clearly see any scratches, dents, or cosmetic damages. Then, take clear, high-resolution photos of your vehicle from multiple angles, capturing any existing damage, both interior and exterior. Make sure to date the photos and share them with the shipping company prior to transport. This photographic evidence provides a clear baseline of your vehicle's pre-shipping state and will be invaluable if you need to file a claim for damages post-shipment.
B. Removing personal belongings
The second step in preparing for vehicle shipping involves removing all personal items from your car. Whether you're using an open carrier or an enclosed carrier, it's important to remember that the shipping company's insurance typically only covers the vehicle itself. Personal items left inside are not covered, and in the unlikely event of loss or damage, the company will not be responsible.
Furthermore, personal belongings can add weight to the vehicle, potentially affecting the car shipping quote you initially received. Items left inside may also shift during transport, potentially causing damage to the vehicle's interior. In order to ensure a smooth car shipment, it's best to clear out your vehicle entirely before handing it over to the shipping company.
C. Securing loose parts
Lastly, preparing your vehicle for shipping vehicles entails securing all loose parts. This includes antennas, spoilers, hubcaps, and any other detachable components. If certain parts cannot be securely fastened, consider removing them for the duration of the transport. Loose parts can pose a risk during transit, as they may become dislodged or cause damage to your vehicle or others. By securing these parts, you are taking an extra step to ensure the safety of your vehicle during the entire process of transport.
Proper preparation for open transport car shipping involves a few key steps: a thorough inspection and documentation of your vehicle's condition, the removal of personal items, and the securing of any loose parts. Whether you choose an open carrier transport or an enclosed trailer, taking the time to prepare your vehicle correctly can make a significant difference in ensuring a successful car shipment experience.
Final Word
Open transport car shipping is a popular and cost-effective method of transporting vehicles long distances. While there are some disadvantages, such as exposure to the elements and potential minor damages, the benefits often outweigh the risks for most vehicle owners.
By researching and selecting a reputable shipping company such as Exotic Car Transport, properly preparing your vehicle, and understanding the process, you can ensure a smooth and successful open transport car shipping experience. Contact us now to ship a car with us using open air carriers.
FAQs Related to Open Car Shipping
Is open transport car shipping safe?
Yes, open transport car shipping is typically a safe method of vehicle transport. Thousands of cars are shipped every day using open carrier car transport, which is the same type of transport many car manufacturers use to deliver new cars to dealerships. However, it's important to note that while generally safe, there is a slight risk of minor cosmetic damages due to exposure to the elements and road debris. If you're shipping a high-value or classic car, you might want to consider enclosed car transport for added protection.
How much does open transport car shipping cost?
The cost of open transport car shipping can vary greatly, depending on a multitude of factors. Aspects such as the distance, vehicle size, and shipping route play a significant role in determining car shipping costs. Prices can range from a few hundred dollars for short distances to over a thousand dollars for cross-country shipping. It's worth noting that open carrier car shipping is often a more economical choice than enclosed car transport, making it an attractive option for those seeking cheap car shipping.
Can I ship my vehicle with personal items inside?
In general, it is recommended to remove all personal items from your vehicle prior to shipping. This is because personal items are not covered by the shipping company's insurance and may cause damage during transit. Even with open carrier auto transport, the emphasis should be on the safe delivery of your vehicle, not on moving personal belongings.
How long does open transport car shipping take?
Delivery times can vary depending on the distance and route of the journey. Typically, coast-to-coast shipping in the United States using an open auto transport carrier can take anywhere from 7 to 14 days. However, it's crucial to discuss delivery times with your chosen car transport company to set realistic expectations.
Do I need to be present for pickup and delivery of my vehicle?
While it is ideal for you or a designated representative to be present during the pickup and delivery, most shipping companies are flexible and can accommodate other arrangements if necessary. Whether you choose an open car carrier or an enclosed one, communication with your car transport company is key to ensuring a smooth pickup and delivery process.
What is the difference between open carrier car transport and enclosed car transport?
Open carrier car transport is a method where your vehicle is transported on an open car carrier, exposed to the elements. It's the most common and usually the cheapest car shipping method. On the other hand, enclosed car transport involves shipping your vehicle in a covered truck, offering more protection against weather and road debris, which is particularly useful for high-value or classic cars.
Can I track my vehicle during transport?
Most car transport companies offer some tracking services, allowing you to monitor the progress of your vehicle during the journey. It's advisable to clarify this with your chosen open carrier car shipping company prior to booking.
What is the process for preparing my car for shipping?
Generally, you should clean your car, check for and document any existing damage, remove personal items, and ensure your gas tank is about a quarter full. Disconnecting the alarm system and securing any loose parts will also help prevent any issues during transit.
Are there any items prohibited in my car during open carrier car shipping?
Apart from personal items, it's usually recommended to remove any toll tags to avoid unnecessary charges. Also, car transport companies usually prohibit the transportation of hazardous materials, firearms, drugs, and other illegal items.
Do car shipping costs vary seasonally?
Yes, car shipping costs can fluctuate based on the time of year, with prices usually higher in the summer months due to increased demand. However, open carrier car shipping tends to be more affordable than enclosed transport regardless of the season. Additionally, factors like fuel costs, route popularity, and even weather conditions along the shipping route can influence the cost. It's always best to contact your chosen car transport company for the most accurate quote.
Remember, whether you opt for open auto transport carrier services or an enclosed car transport, your priority should be ensuring your vehicle's safe and timely delivery. Don't hesitate to contact us with any questions you may have about the process to make sure you're comfortable with the arrangements. The open carrier car transport journey should be as smooth as possible for both you and your vehicle.