Car Shipping Atlanta: Vehicle Transport Guide from or to Atlanta, GA
Car shipping in Atlanta can be complex and tedious, especially when you're trying to find a reliable and trustworthy auto transport company to handle your prized vehicle with care. Whether you're moving to a new city, purchasing a car from a dealership, or selling your vehicle, auto transport services can make the process smoother and more convenient. This guide aims to help you navigate the car shipping process in Atlanta, GA, by providing essential information on different auto transport options, what to avoid when selecting a car shipping company, and the factors to consider for a successful vehicle transportation experience.
Who May Need an Auto Shipping Company in Atlanta?
Car Dealerships
One of the primary groups that benefit from auto shipping services in Atlanta is car dealerships. These businesses often need to transport vehicles from one location to another, either to replenish their inventory or to deliver a sold car to a customer.
Car dealerships require a reliable auto shipping company to ensure their vehicles arrive on time and in excellent condition. By partnering with a reputable car shipping service, dealerships can avoid the risks associated with driving the cars themselves, such as potential damage and increased mileage. This partnership also allows dealerships to focus on their core business of selling cars rather than managing the logistics of vehicle transportation.
Individuals
Individuals also have various reasons to use car shipping services in Atlanta. For example, people moving to a new city or state may prefer to have their car shipped rather than driving it themselves. This option can save time, energy, and reduce wear and tear on the vehicle. Additionally, individuals who purchase a car online or from a distant location often rely on car shipping companies to deliver their new vehicle safely to their doorstep.
Car enthusiasts and collectors are another group of individuals who frequently utilize auto shipping services. Transporting a classic or luxury car requires specialized care and expertise to ensure it arrives in pristine condition. A reliable car transport company with experience handling high-value vehicles is essential for these individuals.
Corporate Relocations
Businesses in Atlanta that need to move their employees for job assignments or relocations may also require car shipping services. This is particularly true for companies with large fleets of vehicles or those with employees who are temporarily assigned to another location. Hiring an auto shipping company to handle the logistics of transporting these vehicles can save time, reduce the risk of damage, and ultimately save money for the company.
College Students and Military Personnel
College students attending schools in or outside of Atlanta, as well as military personnel being deployed or reassigned, often require car shipping services to transport their vehicles. In these situations, it is essential to work with a car shipping Atlanta company that can accommodate the unique needs and timelines of these individuals. Reputable car shipping companies will provide reliable and efficient service to ensure a smooth transition for students and military personnel alike.
Various groups, including car dealerships, individuals, businesses, college students, and military personnel, rely on car shipping services in Atlanta for their vehicle transportation needs. By partnering with a reputable auto shipping company, these customers can have peace of mind knowing their vehicles are in good hands and will arrive safely at their destination.
Different Options for Auto Transport in Atlanta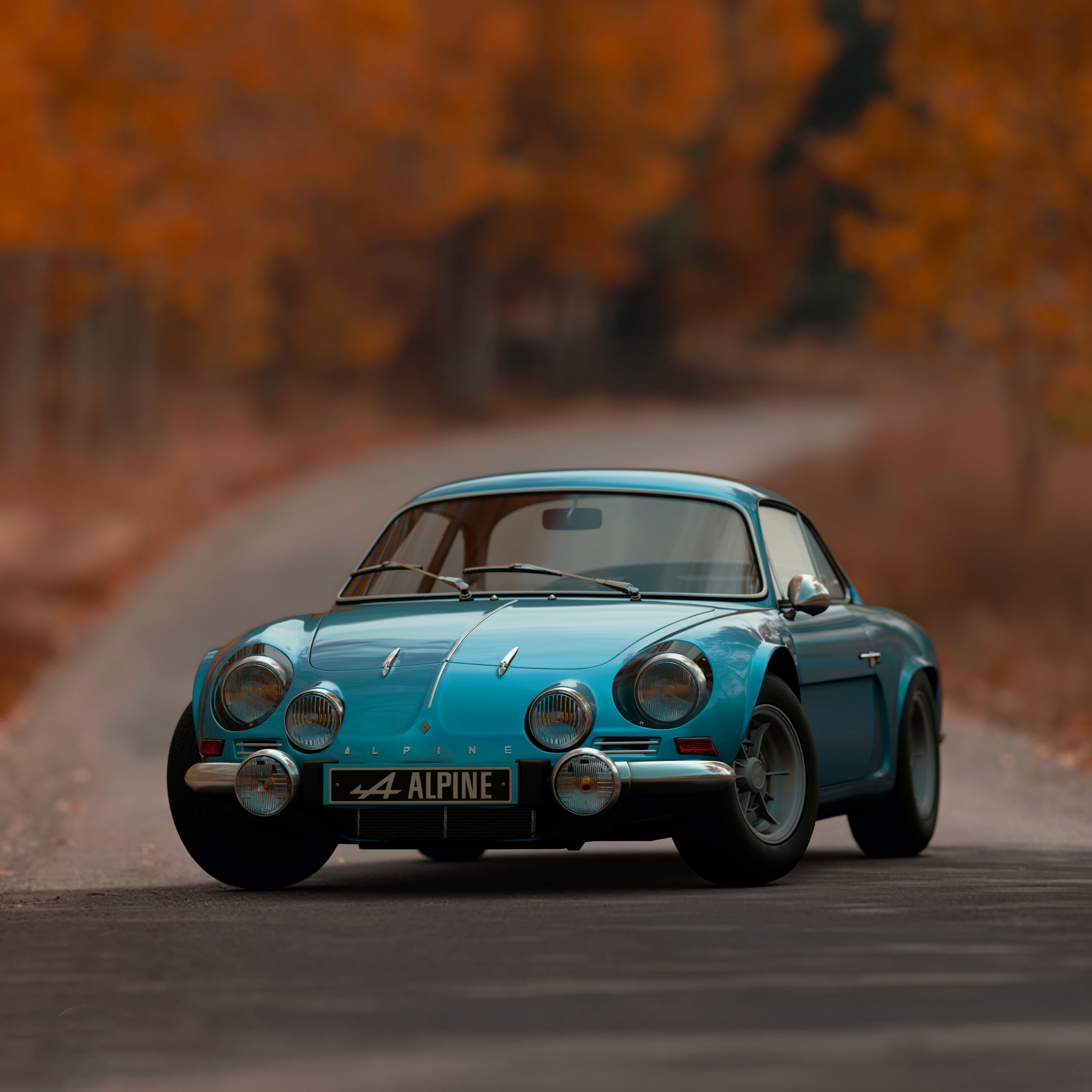 When it comes to auto transport in the Atlanta metro area, there are several options available to cater to a variety of needs and preferences. In this section, we will discuss the different types of auto transportation services available in Atlanta and provide insights on how to select the best car transport company for your specific requirements.
Open vs. Enclosed Auto Transport
One of the primary decisions you'll need to make when shipping your vehicle is choosing between open and enclosed auto transport.
Open Auto Transport
Open auto transport is the most common and cost-effective method for nationwide car shipping. In this option, vehicles are transported on open trailers that can accommodate multiple cars at once. This method exposes the vehicles to outdoor elements such as weather and road debris, but it's generally safe and reliable for most standard cars.
Enclosed Auto Transport
Enclosed auto transport, on the other hand, involves shipping vehicles in a fully enclosed trailer, offering additional protection from weather conditions and potential damage. This option is ideal for luxury, classic, or high-value vehicles that require extra care during transportation. However, enclosed auto shippers are typically more expensive than open transporters.
Door-to-Door vs. Terminal-to-Terminal Shipping
Another aspect to consider when choosing an auto transportation service in Atlanta is the pickup and delivery method.
Door-to-Door Transport
Door-to-door transport offers the convenience of having your vehicle picked up from your desired location and delivered directly to your destination. This service saves time and effort, as you won't need to transport your vehicle to and from shipping terminals. Door-to-door transport is a popular choice among customers seeking the best car transport companies in Atlanta.
Terminal-to-Terminal Shipping
Terminal-to-terminal shipping, on the other hand, requires you to drop off your vehicle at a designated shipping terminal and pick it up at another terminal near your destination. While this option may be more affordable than door-to-door transport, it can be less convenient, as you'll need to coordinate the pickup and drop-off timings.
Expedited Shipping
If you need your vehicle transported urgently, some auto transportation companies in the Atlanta metro area offer expedited shipping services. This option ensures that your car is picked up and delivered within a specified time frame, usually at an additional cost. Expedited shipping can be particularly useful for last-minute moves or situations where time is of the essence.
When selecting an auto transport service in Atlanta, it's essential to consider the different options available and weigh the pros and cons of each. Whether you need open or enclosed transport, door-to-door or terminal-to-terminal shipping, or expedited services, it's crucial to choose a reputable auto transportation company that caters to your specific needs.
Exotic Car Transport is a leading provider of auto transport services in Atlanta, offering a range of options to suit various customer requirements. Our team of experts is committed to delivering top-notch customer service and ensuring a seamless, stress-free car shipping experience. Contact us today to discuss your auto transportation needs and receive a personalized quote.
Things Not to Do While Looking for Atlanta Car Shipping Companies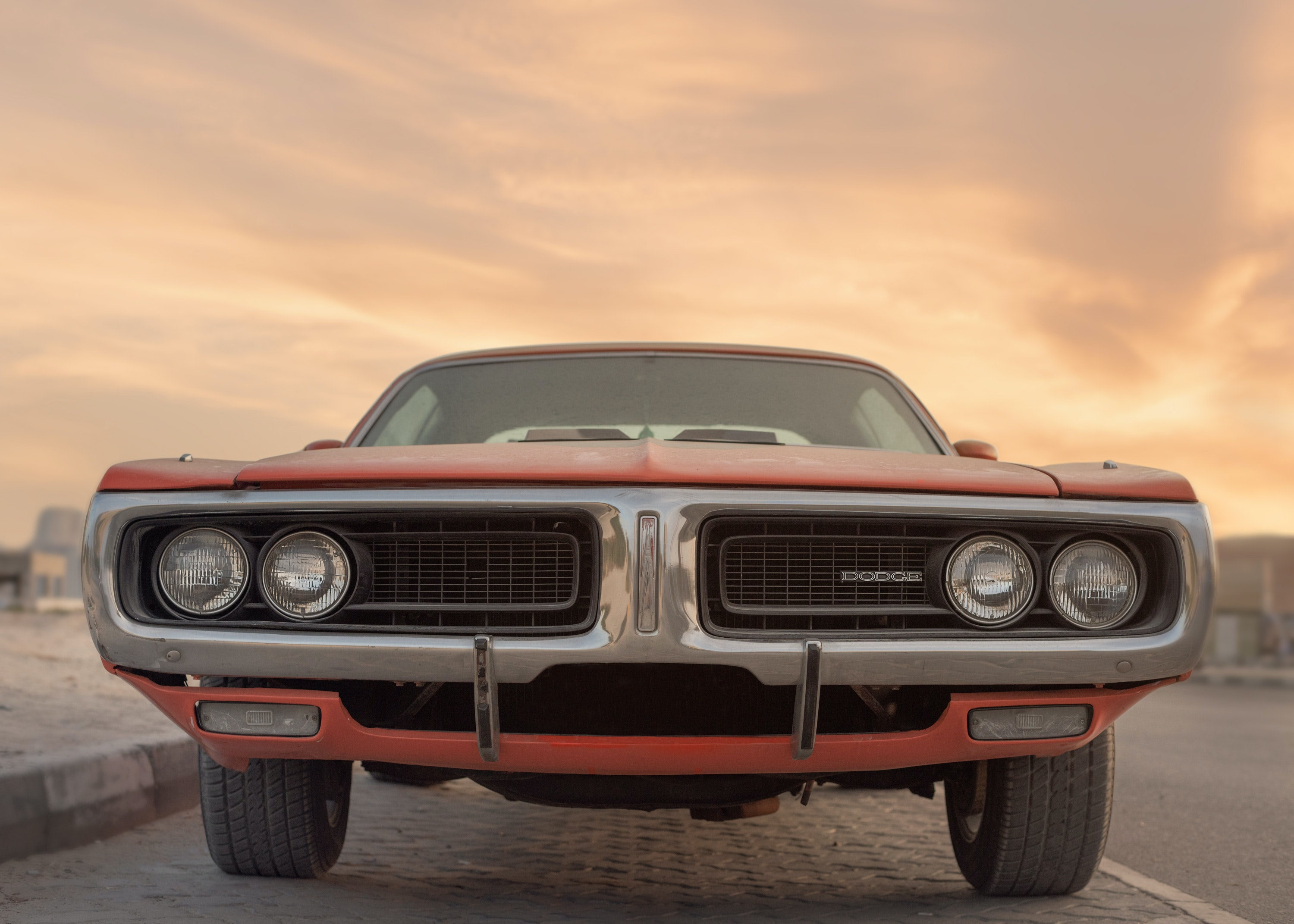 Skipping Research
One of the most critical mistakes to avoid when searching for Atlanta car shipping services is skipping the research process. Investing time in researching various Atlanta car transport companies will help you identify the best car transport services in the Atlanta GA area. It's crucial to compare their experience, customer satisfaction ratings, and services offered to make an informed decision. Neglecting this step could lead to choosing a less-than-reliable auto transport company, resulting in potential damage to your vehicle or delays in delivery.
Ignoring Customer Reviews
Another common mistake is not paying attention to customer reviews. These testimonials provide valuable insights into the experiences of previous clients who have used the Atlanta car shipping services. Reading both positive and negative reviews can help you gauge the company's professionalism, reliability, and customer satisfaction. Be wary of auto transport services with overwhelmingly negative feedback, as it may indicate a pattern of poor service.
Focusing Solely on Price
While it's essential to find car transport companies that fit within your budget, focusing solely on price can be a mistake. Lower prices might seem attractive, but they could come at the expense of quality service and proper insurance coverage. Opting for the cheapest option may result in hidden fees, delays, or damage to your vehicle. It's essential to balance affordability with quality service when selecting an Atlanta car transport company.
Overlooking Insurance Coverage
It's crucial not to overlook the importance of insurance coverage when selecting an auto transport service. Reputable Atlanta car shipping companies should have adequate insurance policies in place to protect your vehicle during transportation. Before signing a contract, request a copy of the company's insurance policy and verify its coverage. Neglecting to do so could leave you liable for damages incurred during transit.
Disregarding Vehicle Shipping Options
When looking for Atlanta car transport services, it's essential to consider the different vehicle shipping options available. For instance, enclosed auto transport may be a better fit for classic cars or luxury vehicles, as it provides added protection from weather and road debris. On the other hand, open auto transport may be more cost-effective for standard vehicles. Ignoring these options could lead to an unsuitable shipping method that may not adequately protect your vehicle.
Not Comparing Multiple Quotes
Another common mistake is not comparing quotes from multiple Atlanta car shipping companies. Requesting and comparing quotes from at least three different auto transport services can provide you with a better understanding of the average cost for your specific needs. Comparing quotes also allows you to identify any discrepancies in pricing or services, ensuring you choose the best car transport company for your needs.
Failing to Ask Questions
When speaking with potential Atlanta car shipping services, it's essential to ask questions about their process, services, and policies. Inquire about the company's experience in the auto transport industry, their approach to handling classic cars or luxury vehicles, and their procedures for addressing potential issues during transit. Failing to ask these questions can lead to misunderstandings and potential disappointments down the line.
Ignoring Communication and Customer Service
It's essential not to ignore the importance of communication and customer service when selecting an Atlanta car transport company. A company that is responsive and attentive to your needs demonstrates their commitment to customer satisfaction. Poor communication, on the other hand, can be a red flag, indicating potential issues throughout the shipping process.
Not Verifying the Company's Credentials
Before entrusting your vehicle to an Atlanta car shipping service, it's crucial to verify their credentials. Ensure the company has the necessary licenses, certifications, and permits to operate within the auto transport industry. Working with a company that lacks proper credentials can lead to legal issues and potential damage to your vehicle.
Not Preparing Your Vehicle for Shipping
Another common mistake when looking for Atlanta car shipping companies is not adequately preparing your vehicle for transportation. Before handing over your car to an auto transport service, it's essential to follow a few preparatory steps:
Clean the vehicle, both inside and out, as this will make it easier to identify any pre-existing damage.
Document the vehicle's condition with photos and notes, which can serve as proof in case of any disputes.
Remove personal belongings and valuables from the car.
Ensure that the car has no more than a quarter tank of gas, as this reduces the vehicle's weight and makes it safer to transport.
Check the tire pressure and ensure that the car's battery is charged.
Disable any alarms or anti-theft devices to prevent any complications during transit.
Failing to prepare your vehicle for shipping can result in additional fees, delays, or damage during transportation.
When searching for the best Atlanta car shipping services, it's essential to avoid the common mistakes outlined above. Conduct thorough research, pay attention to customer reviews, consider insurance coverage, and compare quotes from multiple companies. By doing so, you'll be well on your way to selecting the best car transport company to meet your needs in the Atlanta Georgia area.
For reliable and professional car shipping services in Atlanta, look no further than Exotic Car Transport. With years of experience in the auto transport industry, we understand the importance of providing excellent customer service, secure vehicle shipping, and competitive pricing.
Final Word – Hire Exotic Car Transport for Car Shipping Needs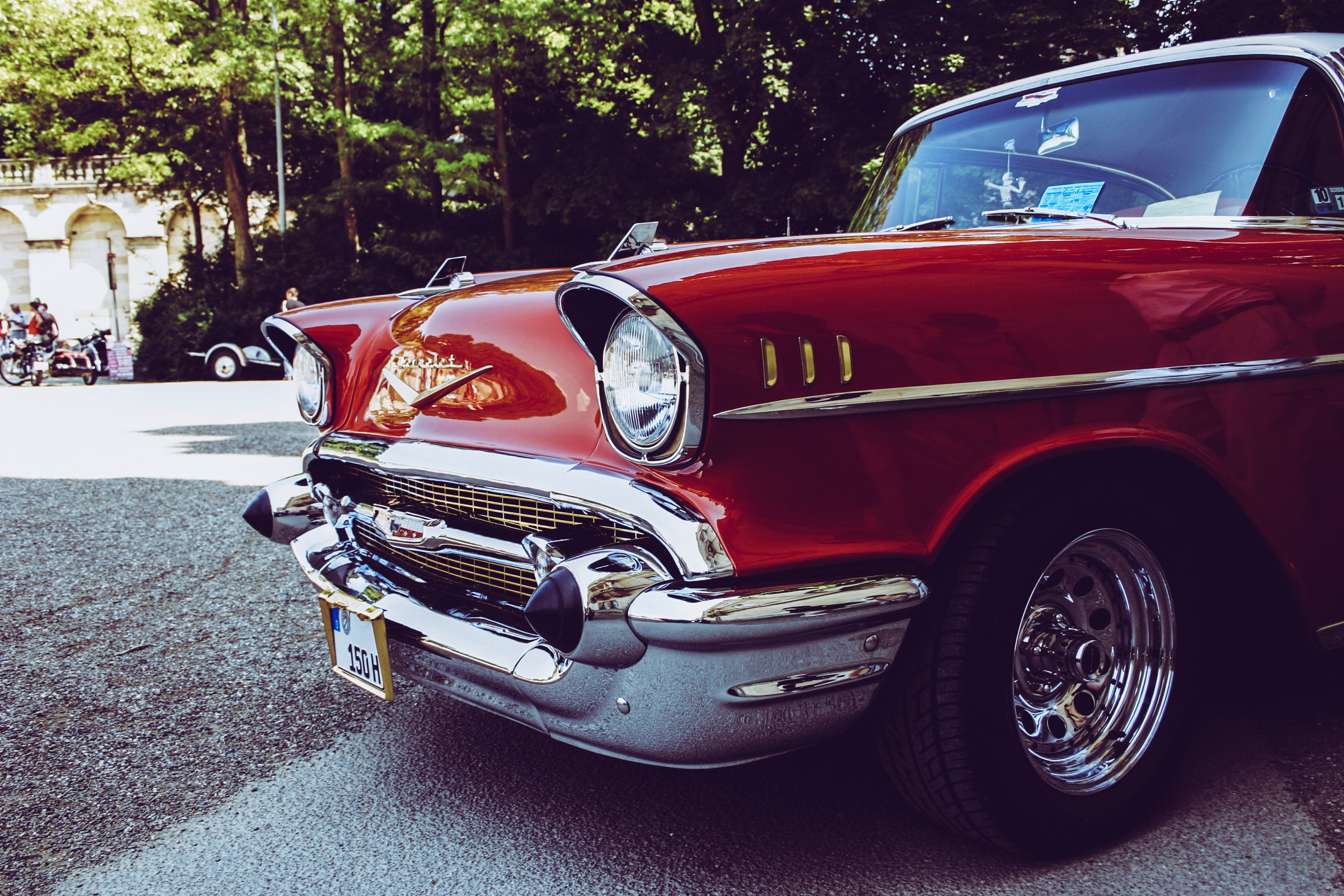 When it comes to car shipping in Atlanta, GA, Exotic Car Transport is the go-to choice for a seamless, worry-free experience. As a leading auto transport company, we pride ourselves on offering unparalleled customer service, competitive pricing, and a range of car shipping options to cater to your unique needs. Our team of experienced professionals ensures the safe and timely transport of your vehicle, giving you peace of mind throughout the entire process.
Whether you require door-to-door service, enclosed auto transport for your classic car, or expedited shipping to meet a tight deadline, Exotic Car Transport has got you covered. With a solid reputation for excellence and customer satisfaction, we strive to make the car shipping process as effortless as possible for our valued clients.
Don't leave your vehicle transportation to chance; trust the experts at Exotic Car Transport to handle your car shipping needs in Atlanta, GA. Contact us today for a personalized quote and let us make your car shipping experience a pleasant one.