Transport Personal Vehicle with Exotic Car Transport: Safe & Reliable Private Car Shipping
Are you about to embark on a new adventure but feel shackled by the logistical nightmare of moving your personal vehicle? Ever wondered if there's a way to get your beloved car from point A to B without the hassle of driving it yourself? Or perhaps you've questioned how you could avoid adding unnecessary miles to your car's mileage during a long-distance move? If you've found yourself pondering these questions, then you're in the right place!
Welcome to "Transport Personal Vehicle with Exotic Car Transport: A Comprehensive Guide," your definitive resource to help you navigate the complex world of auto transport. We've collated all the essential information you'll need to know, from understanding the reasons for shipping your car to choosing the right car shipping company.
Exotic Car Transport is a motor carrier with a stellar reputation, and we understand the nuances of this industry like the back of our hand. Our guide is filled with insights, tips, and industry best practices to ensure your vehicle is shipped safely, efficiently, and without causing you sleepless nights.
The process of having your car shipped doesn't have to be daunting. We'll guide you through the selection of transport methods, how to prepare your vehicle for transport, and the benefits of getting multiple quotes. We'll even help you decipher how to read customer reviews and verify a company's credentials to ensure you are working with a reputable car shipping company.
We invite you to delve deeper into this guide. Arm yourself with knowledge and confidence as you prepare to ship your car. Say goodbye to the stress of uncertainty and hello to the ease of professional vehicle transport. Allow us, Exotic Car Transport, to be your trusted partner in ensuring your car is safely and reliably shipped to your destination.
Get ready to embark on a seamless journey of having your vehicle shipped with Exotic Car Transport. Let's begin!
Reasons for Transporting a Personal Vehicle
A. Relocation
Relocation is one of the most compelling reasons for transporting a personal vehicle. Whether you're moving to a different state, across the country, or even overseas, hiring a professional car shipping company like Exotic Car Transport can be the solution to many logistical headaches. While moving involves various complex tasks, your vehicle's safe and timely relocation should not be one of them.
Choosing a reliable car shipping service ensures that your vehicle is in safe hands and that it will arrive at your new home without the extra miles or potential wear and tear from a long drive. This convenience allows you to focus on other aspects of your move, making the entire process less stressful.
B. Long-distance Travel
Another reason individuals turn to car shipping companies is for long-distance travel or vacations. If you're planning a cross-country road trip but want to spare your car the grueling journey, hiring an auto transport company can be an excellent choice. By choosing to transport your car, you can save yourself from the potential breakdowns, maintenance hassles, and the wear and tear that comes with driving long distances.
Once you reach your destination, having your own vehicle can provide a level of comfort, familiarity, and freedom that rental cars often cannot. A reputable car transport company can deliver your vehicle right to your destination, ensuring your trip is as enjoyable as possible.
C. Selling or Purchasing a Vehicle
When selling or purchasing a vehicle located at a distant location, auto transport can simplify the transaction immensely. Suppose you've found the perfect buyer for your car, but they live several states away. In that case, a trustworthy car shipping service can handle the logistics of getting your vehicle to its new owner.
Similarly, if you've bought a car located far from your home, auto transport companies can ensure your new purchase arrives safely at your doorstep, saving you from the daunting task of fetching it yourself. This service is particularly valuable when dealing with high-end or classic cars that require extra care during transportation.
In each of these situations, the benefits of hiring an auto transport company are clear: convenience, safety, and peace of mind. When choosing among car shipping companies, be sure to consider their reputation, range of services, and commitment to customer satisfaction to ensure a smooth and hassle-free experience.
Methods of Personal Vehicle Transport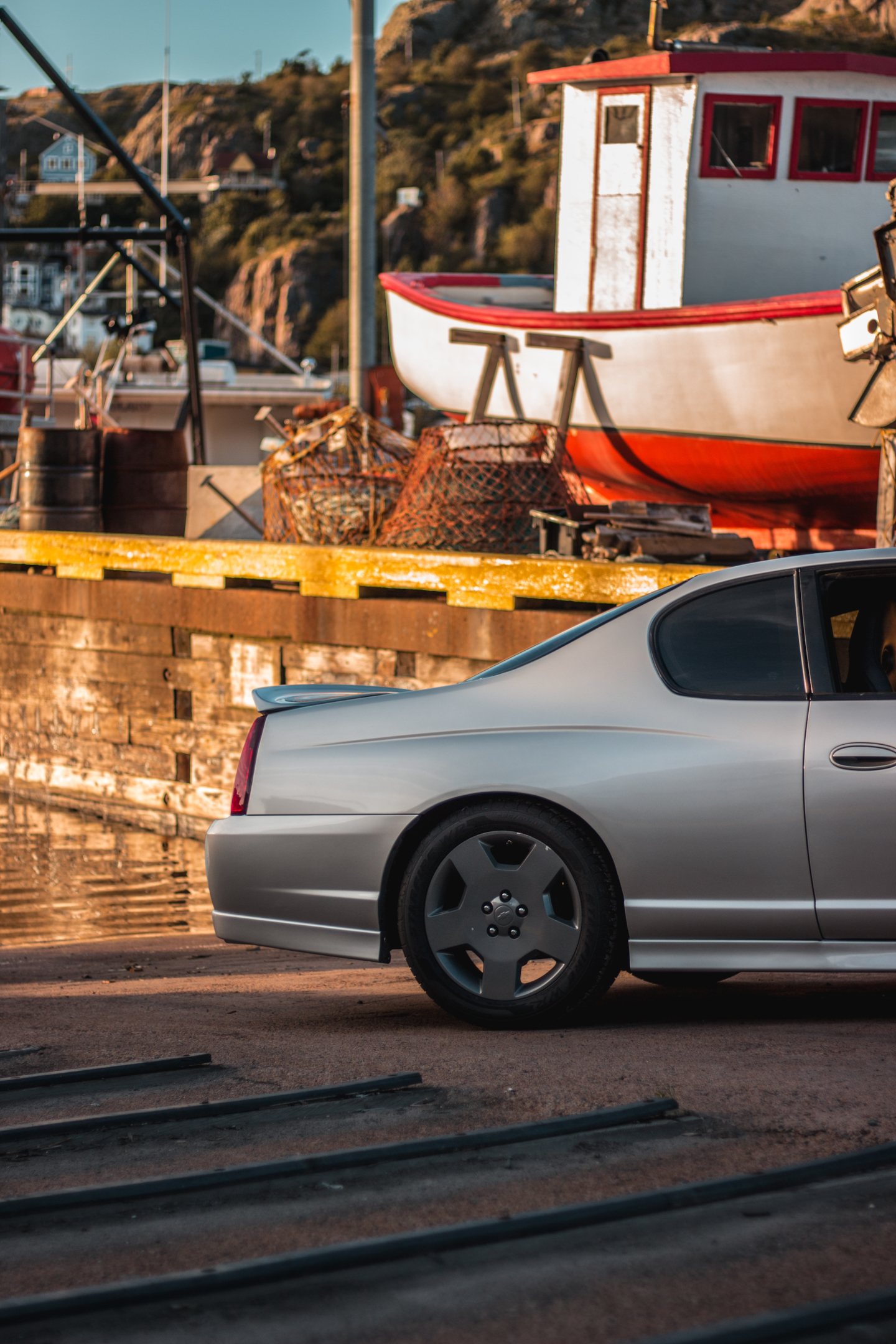 A. Open Transport
Open transport is a popular method offered by virtually every car transport company due to its cost-effectiveness and efficiency. In this mode of transport, your vehicle is loaded onto an open trailer, often a large multi-car carrier, and is exposed to the elements during the journey, much like it would be during normal driving.
Despite being exposed, this method is generally quite safe, and damages from weather or road debris are rare. It's the go-to option in the auto transport industry for most standard vehicles, thanks to its accessibility and affordability. However, if you're looking to ship a car that's particularly valuable or delicate, you might want to consider other options.
B. Enclosed Transport
Enclosed transport is the premium option in the car shipping service sphere. As the name suggests, this method involves shipping your vehicle in a covered or enclosed trailer, providing maximum protection from weather elements and road debris.
Enclosed transport is often chosen for luxury, classic, or valuable vehicles that require an extra layer of protection during transit. Although this method might fetch higher car shipping quotes compared to open transport, the additional cost can be worth it for the peace of mind it offers.
C. Driveaway Service
A somewhat unique option in the auto transport industry is the driveaway service. This involves hiring a professional driver to drive your vehicle from its current location to the desired destination. This can be a convenient option as it requires minimal planning and coordination compared to shipping a car on a trailer.
However, it's important to remember that this method will add additional mileage to your vehicle and could result in extra wear and tear. It might not be the best choice for antique or high-value cars but could work well for more durable or everyday-use vehicles.
D. Self-Transport
Finally, self-transport involves you taking the reins. This could mean renting a trailer or towing equipment and doing the heavy lifting yourself. While this method offers the most control over your car shipment, it also requires a significant time investment and a certain level of expertise in handling towing equipment.
This method may not be suitable for all types of vehicles, particularly for larger vehicles or those with specific handling requirements. However, for those who enjoy a hands-on approach and have the necessary skills, self-transport can be a viable option.
The method you choose for your vehicle's transport largely depends on your specific needs, budget, and the type of vehicle you own. Whether it's the open-air journey on a car carrier or the premium care of enclosed transport, there's a solution for everyone in the auto transport world. Be sure to obtain and compare car shipping quotes from various auto transport companies to find the best fit for your requirements.
Factors to Consider When Choosing a Transport Method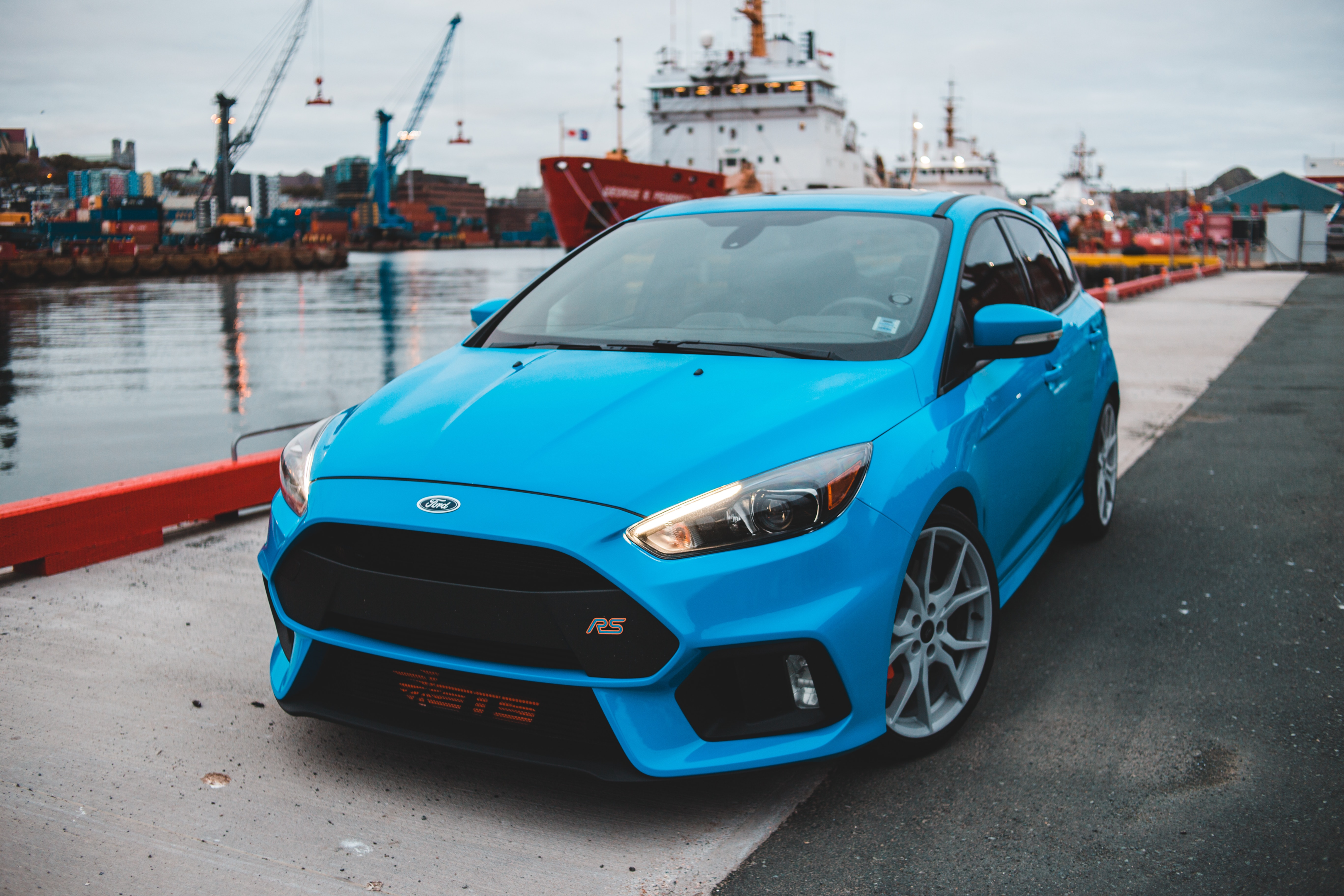 A. Cost
Cost is often one of the first factors to consider when choosing a transport method. It's essential to obtain a car shipping quote from various auto transport companies to compare and make an informed decision. Open transport, being the most commonly used method in the car shipping industry, is typically the most affordable option, providing cheap car shipping compared to other methods.
However, enclosed transport and driveaway services usually come with a higher price tag due to the added protection or personalized service they offer. International car shipping or shipping a car overseas may also incur additional costs due to customs, taxes, and further logistical challenges.
B. Vehicle Protection
The level of protection you desire for your vehicle greatly influences your choice of transport method. If you're transporting a classic, antique, luxury, or any high-value vehicle, you might lean toward enclosed transport. This method offers the highest protection level, shielding your car from weather elements and road debris.
On the other hand, open transport exposes your vehicle to the elements, much like everyday driving. While it's generally a safe option, it may not provide the desired protection level for more delicate or high-value vehicles.
C. Time
The time frame for your vehicle's transport can greatly vary depending on the method chosen. Open and enclosed transport methods often have quicker delivery times due to the high availability of carriers in the best car shipping companies.
However, driveaway services and self-transport may take longer. Driveaway services depend on the car transport driver's schedule, while self-transport depends entirely on your own time availability. If speed is a priority, the best auto transport company will offer expedited options, although at an additional cost.
D. Convenience
Convenience plays a significant role in your choice of transport method. While self-transport offers the most control over the process, it also demands the most effort and time, including handling all the logistics and driving.
In contrast, open and enclosed transport methods, or driveaway services, can significantly simplify the process by handling all the logistics for you. When using these services, you only need to prepare your vehicle for transport and coordinate with the auto shipping company or auto transport broker for pickup and delivery.
When selecting a transport method, it's crucial to weigh each of these factors against your personal needs and preferences. Whether it's cost, vehicle protection, time, or convenience, each aspect plays a vital role in influencing your decision. Remember, the best car shipping companies are those that can cater to your specific requirements while providing competitive car shipping costs.
How to Choose a Reliable Vehicle Transport Company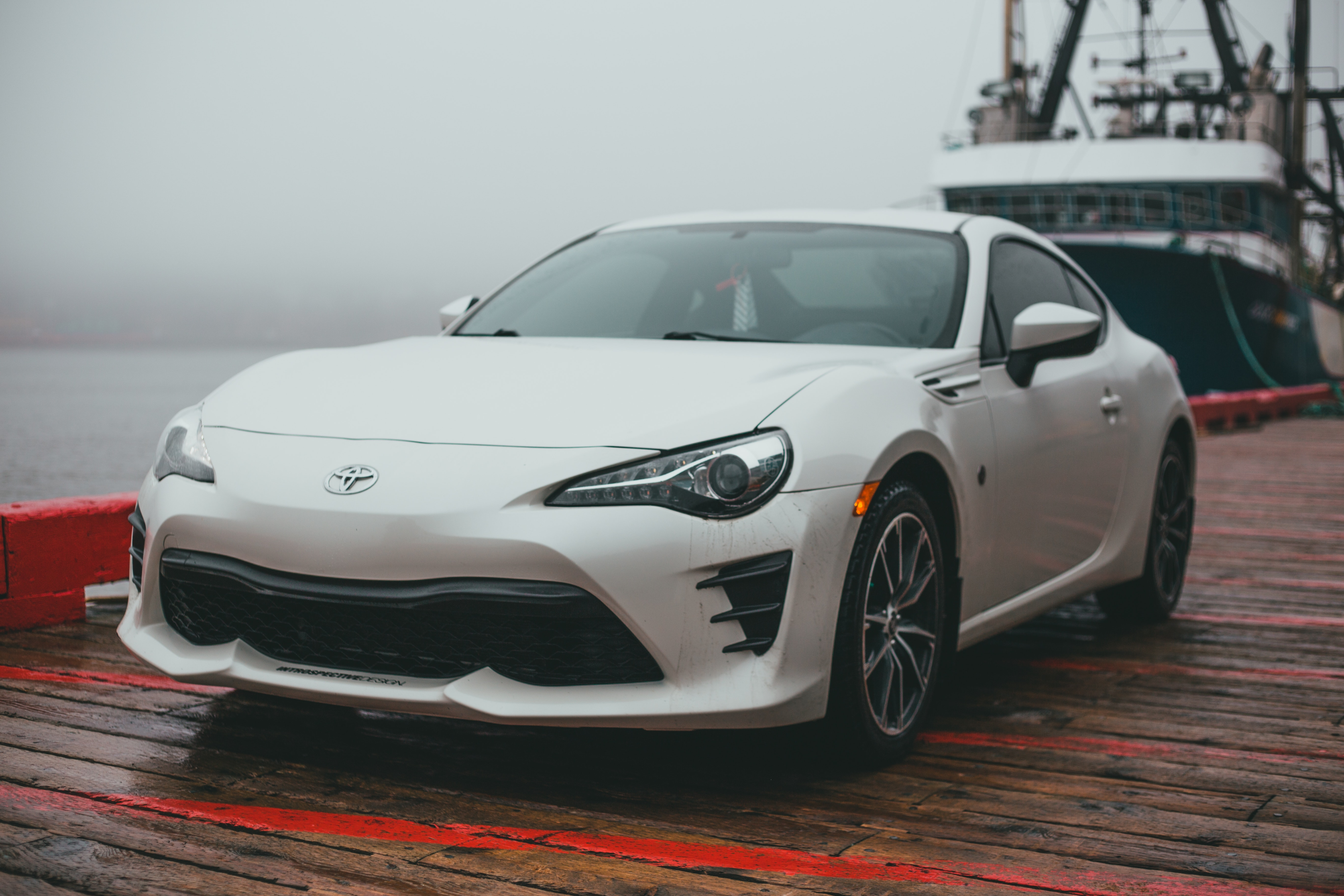 A. Research and Reviews
Before you entrust your precious vehicle to a transport company, it's crucial to conduct thorough research. Reading customer reviews can provide invaluable insights into the experiences of others who chose to ship a car with the company you're considering.
Look for auto shipping companies with a proven track record of delivering vehicles on time and in good condition. A history of satisfied customers is an excellent indicator of a reputable company. Online forums, social media platforms, and consumer review websites can serve as goldmines of information, offering unfiltered insights into the companies' performance and helpful customer service.
B. Licensing and Insurance
The licensing and insurance status of your chosen vehicle transport company should be a non-negotiable factor. A legitimate auto transporter will possess a valid USDOT (United States Department of Transportation) number, a key requirement by law to operate.
Besides licensing, adequate insurance coverage is a must. This is your safeguard in the event of any damages during transit. Especially if you are shipping a high-value vehicle like a classic car, ensuring the company has substantial liability insurance can offer peace of mind.
C. Pricing and Delivery Timeframes
Once you've narrowed down your options, it's time to compare quotes and delivery timeframes. The shipping cost is a pivotal factor in your decision, but remember, the cheapest option may not always be the best. International car shipping or transporting a classic car, for example, might carry a higher cost, but the additional expense often equates to better care for your vehicle and enhanced services.
Ensure that the company can provide a reasonable delivery window and is known for adhering to their deadlines. A missed deadline can cause significant inconvenience, especially if you're relying on the vehicle at your destination.
Some companies might even offer additional perks to enhance their service, such as a free rental car if they fail to meet the delivery window. Such offerings might save money in the long run, adding to the value of their service.
D. Customer Service and Communication
Last but not least, consider the company's customer service quality and communication transparency. They should be readily available to answer your queries, keep you updated throughout the process, and handle any unforeseen situations professionally. Door to door shipping service, for example, requires detailed communication between you and the company.
In conclusion, selecting the best car shipping company involves considering multiple factors. By doing your due diligence in research, reviewing licensing and insurance, assessing pricing and delivery timelines, and evaluating customer service, you can ensure a smooth and stress-free vehicle shipping experience.
Preparing Your Vehicle for Transport
A. Inspecting and Documenting the Condition
Before your car is shipped, it's essential to thoroughly inspect it and document its condition. Just as you'd do before turning over a rental car, you should walk around your vehicle and take photographs of any existing damage, both interior and exterior. These photographs can serve as a record and be shared with the auto shipping company. They are crucial if you need to file a claim for damages post-shipment.
It's also wise to note down any mechanical issues and share them with the transport company. This comprehensive documentation sets American auto shipping apart by ensuring transparency and reducing disputes about pre-existing damages.
B. Removing Personal Belongings
Auto shippers generally advise against including personal items in your car during transport. The reason is simple: these items are not covered by the transport company's insurance. This means that if your personal belongings are lost or damaged during transit, the company won't be held liable.
Moreover, personal items can add weight to your vehicle and may shift during transport. These movements can potentially cause damage to the vehicle's interior or even affect its balance on the auto carrier. Therefore, it's best to remove all personal belongings before your vehicle is shipped.
C. Securing Loose Parts
Securing loose parts is another key step in preparing your car for transport. Elements like antennas, spoilers, or hubcaps, if not secured, can come loose during transit, causing damage to your vehicle or others. In some cases, these parts might need to be removed entirely and packed securely inside the vehicle.
Additionally, ensure your car alarm is deactivated. A constantly ringing alarm can not only be a nuisance but may also drain your battery.
D. Preparing the Gas Tank and Keys
When prepping for auto shipment, keep your gas tank only about a quarter full. A full gas tank adds unnecessary weight to the vehicle, potentially affecting car hauling rates. Simultaneously, ensure that your driver's license and car registration are up-to-date. The car transport driver may need to drive your vehicle on and off the enclosed carrier.
Also, make a copy of your vehicle keys. Never hand over your only set to the transport driver.
E. Selecting a Reliable Transport Company
Choosing a reliable transport company is just as crucial as preparing your vehicle for transport. Look for a company with positive customer reviews and services such as the price lock promise, which can save you from unexpected costs. International shipping may require additional considerations, so ensure your chosen company can handle the intricacies of such tasks.
By following these steps, you can ensure the entire vehicle shipping process, from inspection to delivery, is smooth and hassle-free. With the right preparation and a reputable auto transport company like Exotuc Car Transport, you can have peace of mind knowing your vehicle is in good hands.
Conclusion
Transporting your personal vehicle can be a necessary and convenient solution for various situations, such as relocation, long-distance travel, or selling and purchasing a vehicle. By considering factors such as cost, vehicle protection, time, and convenience, you can choose the most suitable transport method for your needs. Contacting a reputable transport company such as Exotic Car TRransporrt and preparing your vehicle properly will ensure a smooth and successful transport experience.
FAQs
What is the most cost-effective method for transporting my personal vehicle?
Open transport is typically the most cost-effective method for transporting personal vehicles, as it allows for multiple vehicles to be shipped on a single carrier, reducing overall costs.
How long does it take to transport a personal vehicle?
Transport times vary depending on the distance, route, and method chosen. Generally, coast-to-coast shipping in the United States can take anywhere from 7 to 14 days.
Is it safe to transport my vehicle using an open carrier?
Yes, open transport is generally safe for most vehicles. However, there is a slight risk of minor cosmetic damages due to exposure to the elements and road debris.
Can I pack personal items in my vehicle during transport?
It is recommended to remove all personal items from your vehicle, as they are not covered by the transport company's insurance and may cause damage during transit.
What should I do to prepare my vehicle for transport?
Inspect and document the condition of your vehicle, remove personal belongings, and secure or remove any loose parts before shipping.