Dealership Car Transporters- Auto Carrier for Dealership Cars
Are you considering purchasing a new vehicle but wondering how it will make its way to your driveway? Have you ever asked yourself, "Do dealerships ship cars?" Well, you're not alone. Many car buyers are curious about the transportation process behind their newly purchased vehicles. In fact, according to trusted sources in the automotive industry, over 10% of vehicles sold in the United States are now transported from the dealership to the customer's location using auto transport services.
In this article, we will delve into the details of dealership transport, demystify common misconceptions, and shed light on the advantages of utilizing this convenient service. So, let's embark on a journey through the transportation process, explore different shipping methods, and discover how dealership shipping ensures a smooth and reliable experience for car buyers.
Unveiling the Dealership Transport
In the hustle and bustle of our daily lives, we rarely stop to ponder over the intricate processes that operate seamlessly behind the scenes. One such process is the role of dealership transport, which is fundamental in ensuring your dream vehicle reaches your local car dealerships. But what is dealership transport and how does it operate?
What is Dealership Transport?
Dealership transport or dealer car transport services are specialized auto transport services provided by auto transport companies. These services focus on transporting cars from manufacturing facilities to car dealerships. Be it a slick sports car or a spacious family SUV, transporting cars is an art and science, handled with precision by these auto transport companies. Dealership transport isn't just about getting cars transported; it's about ensuring the vehicles arrive in perfect showroom condition, ready to ignite the dreams of potential buyers.
The Backbone of Auto Retail: Dealer Car Shipping
Imagine a dealership without cars! Dealer car shipping is the backbone of auto retail, the invisible thread that weaves the industry together. Without the efficient vehicle transport services of an auto transport company, the plethora of cars we see lined up enticingly in the car dealers' lots would be nothing but a pipe dream. Open car transport and enclosed auto transport are two key methods employed in the shipping process, ensuring a diverse range of cars gets shipped to dealerships every day.
The Journey: Moving Cars Between Dealerships
Much like a grand marathon, the journey of moving cars for dealerships is an orchestrated relay race. In this race, the baton is a gleaming new vehicle, and the runners are the diligent auto transport companies. This complex relay begins at the manufacturing plant and ends at the local car dealerships, ensuring an array of shiny new cars ready to meet their potential owners.
From Production Line to Showroom: The Journey Begins
Picture the production line – a place buzzing with activity, where raw materials and expert craftsmanship combine to create a finished car. It's a process akin to the birth of a masterpiece. Once the car is assembled and passes the final quality checks, it's ready for the journey ahead. Dealer car transport services step in here. These services, provided by auto transport companies, are responsible for the car's safe transport from the production line to the showroom floor. Be it through open car transport or enclosed auto transport, the goal is to ensure the car arrives at the dealership in mint condition.
Moving Cars Between Dealerships: An Intricate Process
Once a car leaves the manufacturing plant, it might need to be moved between different car dealerships. This could be due to demand, inventory adjustments, or for a customer who wants a specific model with unique features. Transporting cars between dealerships is an intricate process that requires planning, coordination, and a thorough understanding of logistics. Car shipping companies, with their expansive networks and professional know-how, make this process seem effortless. Their goal? Ensuring a seamless flow of cars transported between dealerships, meeting demand, and enhancing customer satisfaction.
The Relay Race of Moving Cars for Dealerships
Let's liken the process of transporting cars to a relay race. The 'baton' is the vehicle, and the 'runners' are the auto transport companies. The race begins at the manufacturing plant, where the 'baton' is handed off to the first 'runner' – an auto transport company. They run the first leg of the race, delivering the vehicle to a dealership. There, the baton might be passed to another 'runner' – maybe a local car shipping company – who takes the vehicle to another dealership. This relay race continues until the vehicle finally ends up in the showroom of the right car dealership.
The journey of a car from the manufacturing plant to a dealership is a well-coordinated relay race that involves multiple stages and participants. Dealer car transport services, provided by auto transport companies, ensure that this race is run smoothly and efficiently. They not only save money for the car dealers but also ensure the shipping process is executed without a hitch. So the next time you see a shiny new car in a dealership, spare a thought for the relay race that brought it there.
Car Delivery Service: From Dealerships to Your Doorstep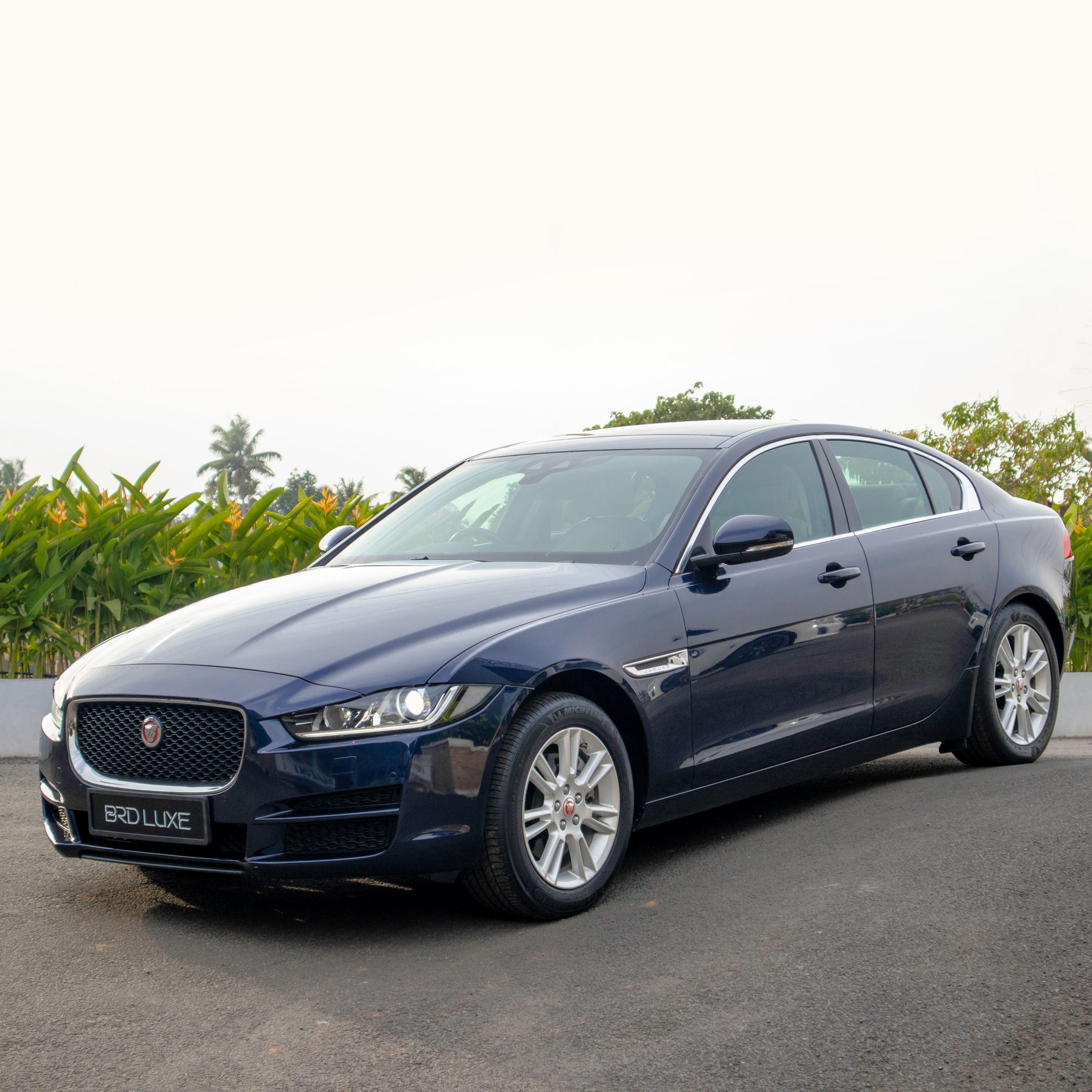 Imagine this: You've just bought a new car from your favorite dealership. Now, all that's left is getting it home. But what if you're out of town, or your schedule is too packed? That's where the role of dealership car delivery service steps in, acting as the final leg in the marathon of car transportation.
Dealer transport isn't just about moving vehicles from manufacturing plants to showrooms. It also extends to delivering that shiny new car right to your doorstep. This is where auto transport services shine, facilitating an effortless, efficient, and safe way to get your car shipped from the dealership to your driveway. It's the grand finale in the relay race of transporting cars, where the baton is finally handed over to the buyer.
Evolution of Dealership Transport to Meet Customer Needs
The auto transport industry is continually evolving, driven by customer needs. Today's car buyers crave convenience, and dealer auto transport services are adapting to meet these demands. No longer do customers need to spend time and resources to fetch their new vehicles. Instead, dealerships are increasingly offering delivery services, transforming the traditional model of transporting cars for dealerships.
Convenience and Speed: The Hallmarks of Car Dealership Transport
In the relay race of auto transport, convenience and speed are key. Dealer transport services understand this. They're in the business of moving cars quickly and efficiently, making sure your new car reaches you as swiftly as possible.
Through the car delivery service from dealerships, customers can enjoy multiple benefits. It eliminates the need for them to arrange transport vehicles, it saves time, and even offers multiple vehicle shipping discounts on car shipping quotes. Plus, it brings the joy of owning a new car straight to your doorstep, right where it belongs.
In essence, car delivery service from dealerships embodies the principle of 'Efficiency in Motion.' It represents the final stretch in the journey of your new car, ensuring it arrives in your possession promptly, safely, and conveniently, ready to take on the open roads.
Dealership Car Shipping: Efficiency in Motion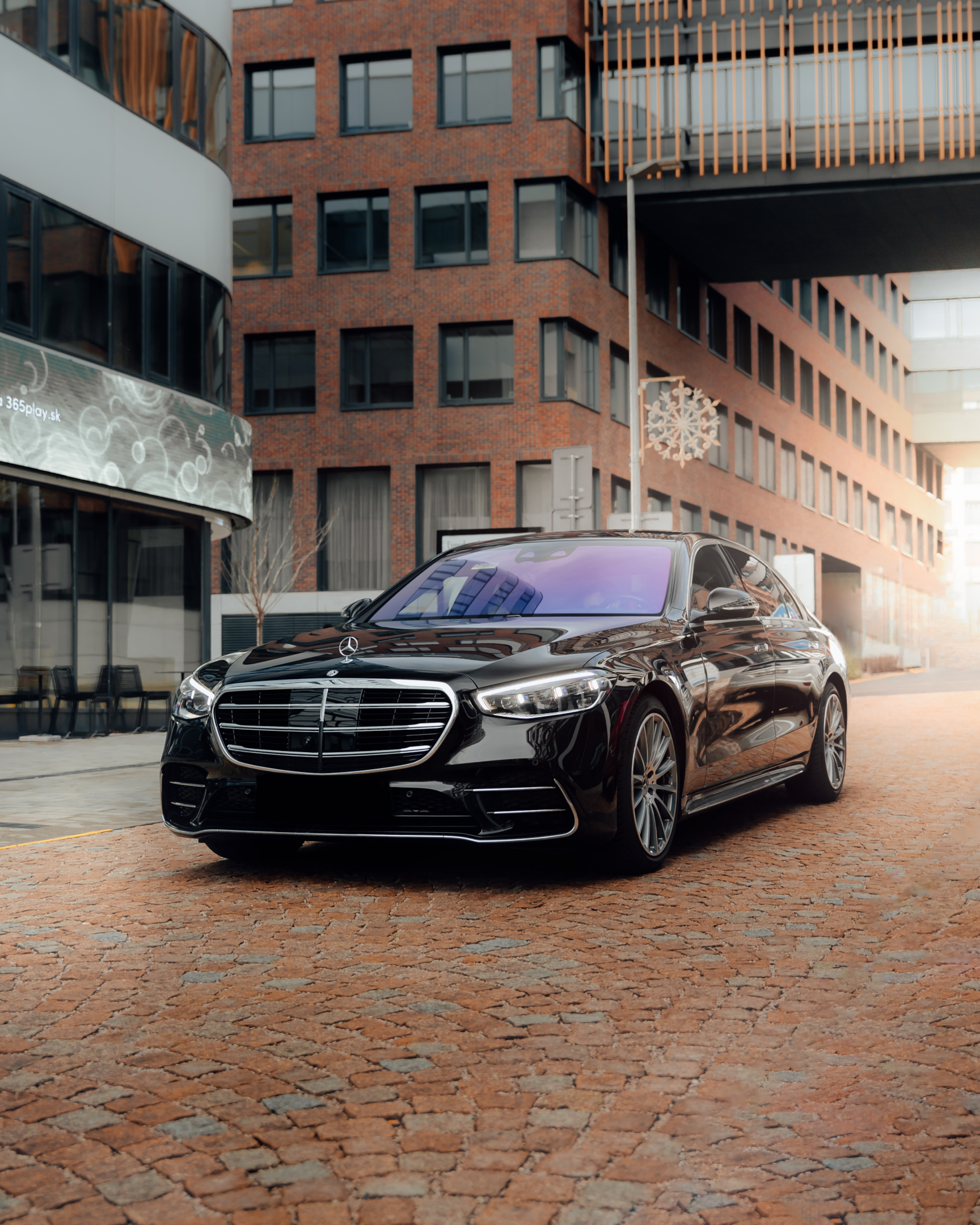 The Efficiency of Dealership Car Shipping
From transporting cars off the manufacturing line to delivering them to dealerships, and finally, to your driveway, auto transport services are a masterpiece of logistic efficiency. Every process is carefully orchestrated, like gears in a clock, each turn calculated to maintain a steady pace.
Auto transport, in essence, is a testament to efficient motion, where every vehicle transport or car shipped is a step in a seamless dance that barely stops to catch its breath.
Meeting the Expectations of the Auto Transport Service
This efficiency isn't merely about speed; it's about meeting and exceeding expectations. Dealer transport services ensure that every new car reaches its destination on time and in pristine condition. Transporting cars for dealerships is an art, fine-tuned to minimize downtime and maximize satisfaction.
The Efficiency of Dealer Auto Transport Services
Dealer auto transport services are efficient by design. They employ a variety of transport vehicles, each suited to specific types of cars. From compact sedans to rugged SUVs, every vehicle is transported with care and efficiency.
Not to mention, auto transport services can often offer multiple vehicle shipping discounts, adding a level of financial efficiency to the process. After all, it's not just about moving cars for dealerships; it's about doing it in the most effective and cost-efficient way possible.
Dealership car shipping isn't just a service; it's a testament to 'Efficiency in Motion.' It's a process honed to perfection, where every car shipped, every new car delivered, represents the culmination of a well-coordinated symphony of logistic excellence.
Demystifying Dealers Transport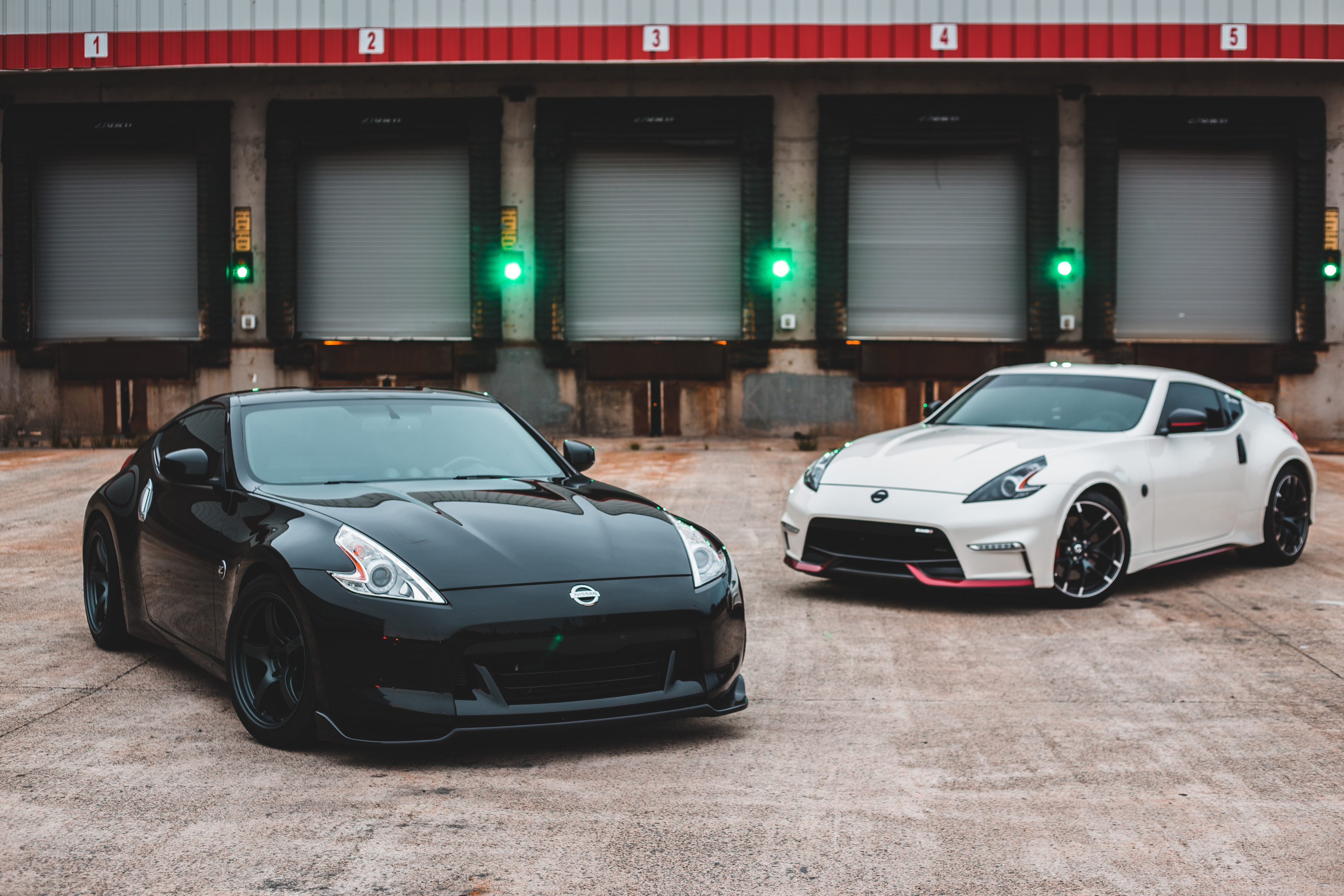 Peeling back the curtain on the dealer's transport can feel like revealing the secret workings of a magic trick. This crucial cog in the auto industry's machinery operates with clockwork precision, ensuring cars find their way from manufacturers to showrooms, and finally, into the driveways of their new owners.
How are Cars Transported to Dealers?
At the heart of it all is the auto transport service, the logistical wizards that make it all possible. Cars are moved in a variety of ways, each method chosen for its effectiveness and efficiency.
Car haulers play a significant role, these titanic trucks capable of transporting multiple cars at once, each vehicle nestled securely on its bed. Enclosed transport is often used for high-end models, adding an extra layer of protection against the elements.
Yet, the transportation process isn't confined to the roads. Rail cars are also employed, capable of moving large numbers of cars across vast distances. A dealer trade, where vehicles are swapped between dealerships, is another aspect of the intricate dealer transport process.
Safety Measures and Precautions in Dealers Transport
Safety is paramount in transporting cars for dealerships. Cars are secured with special equipment to prevent movement during transport, while drivers are trained professionals who know how to handle these massive haulers. Insurance coverage is also crucial, providing a safety net should anything go amiss.
Dealers Transport and the Auto Industry
Dealers transport is the auto industry's backbone. It ensures cars reach dealerships in pristine condition, ready to delight potential customers. This process is so efficient, so well-executed, that it's easy to overlook. Yet, every car dealer owes a part of their success to these unsung heroes.
Ultimately, dealers transport plays an integral role in ensuring that vehicles sold find their way to eager customers. It's a complex and intricate process that's been honed to perfection, turning the act of shipping cars into a logistical ballet of efficiency and safety.
Do Dealerships Ship Cars?
As car buyers, we often find ourselves wondering about the logistics behind getting our dream vehicle from the dealership to our driveway. One common question that arises is, "Does a dealership ship cars?" The answer is a resounding yes. Dealerships do ship cars, and it's a practice that has become increasingly common in the automotive industry.
Dealership shipping has become an integral part of the transportation process. As the world becomes more connected, car dealerships recognize the importance of offering nationwide service to cater to customers from all corners of the country. They understand that convenience is key, and shipping cars directly to customers is a logical solution.
Debunking Myths and Misconceptions
Some misconceptions may lead to doubts about dealerships shipping cars. However, it's important to debunk these myths and set the record straight. First and foremost, dealership shipping is not limited to a specific type of vehicle or a certain brand. Whether you're purchasing a sleek sedan, a spacious SUV, or a powerful truck, dealerships have the capabilities to ship your chosen vehicle to your desired location.
Additionally, there may be concerns about the cost of shipping. It's worth noting that dealerships often have established relationships with reputable auto transport service providers, which can result in competitive shipping rates. By leveraging these partnerships, dealerships can help customers save money while ensuring their vehicles are transported safely and efficiently.
Ensuring a Smooth Journey for Your Vehicle
When you purchase a vehicle online or from a dealership located far away, you can trust that your car will embark on a well-orchestrated journey. From the dealership's lot to your doorstep, your vehicle's transportation process involves various shipping methods, including open transport and enclosed transport. Each method is carefully chosen based on factors such as the vehicle's condition, the distance traveled, and your preferences.
Throughout the journey, your vehicle is in the hands of experienced professionals who prioritize its safety and security. Dealerships work with reliable auto carriers and provide insurance coverage to protect your investment. You can have peace of mind knowing that your vehicle is being transported with the utmost care.
Dealerships do ship cars, and it's a service that adds convenience and flexibility for customers. By leveraging established industry practices and partnerships, dealerships ensure that your vehicle's journey from the showroom to your doorstep is efficient, reliable, and cost-effective. So, the next time you're considering purchasing a vehicle from a dealership, rest assured that shipping options are available to make your car-buying experience seamless and enjoyable.
Final Words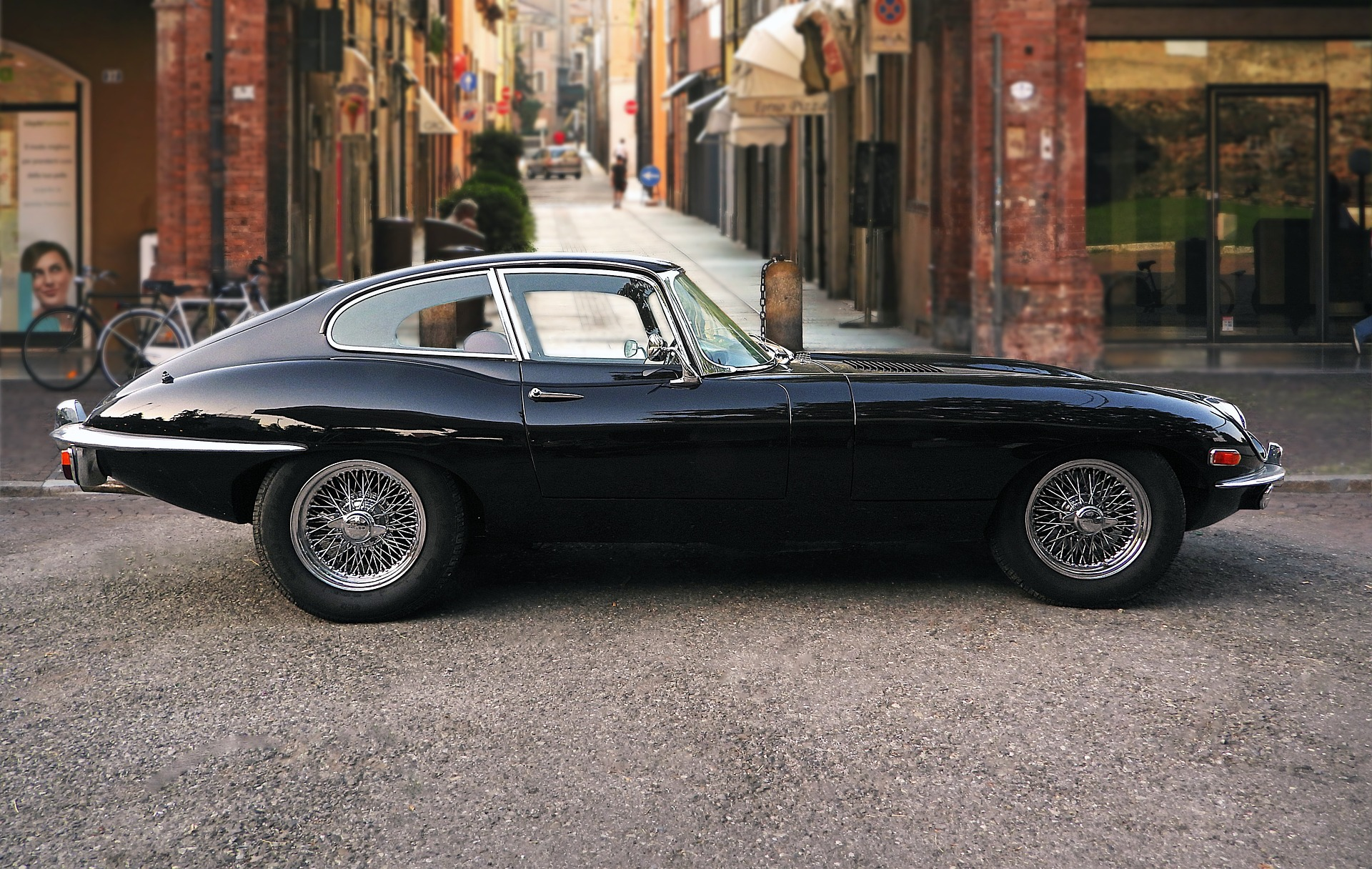 At Exotic Car Transport, we understand the importance of dealership car shipping in today's automotive landscape. We specialize in providing efficient and reliable auto transport services for dealerships, ensuring that vehicles are delivered with care and precision. Our team of experienced car haulers, state-of-the-art equipment, and comprehensive insurance coverage guarantee the safe transportation of vehicles across the nation.
Whether you're a car dealer looking to streamline your operations or an individual in search of your dream vehicle from a distant dealership, Exotic Car Transport is here to simplify the shipping process. We offer nationwide service, utilizing a variety of shipping methods such as open transport, enclosed transport, and more, to accommodate your specific needs.
Contact Exotic Car Transport today to experience the convenience, reliability, and peace of mind that comes with our dealership car shipping services. Let us take care of the transportation logistics while you focus on enjoying your new vehicle.