How Long Does It Take to Ship a Car Across Various Distances?- Understanding the timeline
Shipping your vehicle, particularly when it's an exotic car, can be a complex undertaking. Whether you're moving across the state, relocating cross-country, or even overseas, the process involves more than just putting your car on a trailer and waving it off. When you're handing over the keys to your treasured four-wheeler, you're putting a lot of faith into the car shipping company you choose. But how long does it take to ship a car? This is a question that is not always straightforward to answer.
The car transport industry, just like any other, has its ups and downs, peaks, and valleys. Whether you're a first-time shipper or a regular who just wants to ship a car with minimal fuss, it is crucial to understand that shipping timelines can vary. Factors like distance, location, time of the year, and the type of service you choose all play a part in the total shipping time. And with the rise of auto transport services, you're not short of options.
Understanding the dynamics of auto transport and the variables that affect how long it might take to ship a car cross-country or even internationally is important. With this knowledge, you can plan your schedule effectively and set realistic expectations. This comprehensive guide aims to provide you with just that, diving deep into the timeline of car shipping and the various factors at play.
Whether you're just dipping your toes into the exotic car transport industry or are a seasoned veteran looking for a reliable shipping partner, this guide is for you. So, buckle up and join us on this journey of understanding the ins and outs of car shipping timelines. And remember, Exotic Car Transport is here to assist you every step of the way.
A Closer Look at Car Shipping
Whether you're a first-time shipper or a seasoned car enthusiast, understanding the car shipping process is crucial for setting your expectations right. So, how does car shipping actually work? And more importantly, how long does it take to ship a car? Let's break it down step by step.
The Car Shipping Process
First things first, you need to find a reliable car shipping company. Choosing an experienced auto transport company like Exotic Car Transport can help ensure a smooth process, as we take care of all the details from pick-up to delivery. You can then sit back, knowing your vehicle is in good hands.
Once you've scheduled your car transport, the company sends a transporter to your location to pick up your vehicle. Your car is then loaded onto a carrier, either open or enclosed based on your preference and the type of car you are shipping. The carrier then sets off to the destination.
During the transport, the auto shipping company provides updates about the transit and estimated delivery time. Once the vehicle reaches its destination, it is carefully offloaded and checked for any potential damages before it's handed back to you.
The whole process might seem straightforward at first glance, but numerous variables can impact how long it takes to transport your car.
Factors that Influence Car Shipping Times
The timeline for shipping a car varies significantly depending on several factors. Here are a few key elements that can impact how long it takes to ship a car:
Distance: Naturally, the farther you need to ship a car, the longer it takes. Shipping a car across the state is a faster process compared to shipping it cross-country.
Pick-up and Drop-off Locations: Accessibility of the pick-up and drop-off locations can also impact the timeline. Urban areas with good road networks allow for faster shipping compared to remote or rural areas with poor connectivity.
Time of the Year: Car shipping companies often face high demand during certain periods, like summer or the end of the year. This can lead to longer shipping times.
Type of Transport: Open carriers are typically faster than enclosed carriers due to their higher availability. However, if you own a luxury or classic car, you might opt for an enclosed carrier for better protection, even though it might take a bit longer.
Car Make and Model: The size and weight of the vehicle can impact loading and unloading times, subsequently influencing the overall shipping time.
Road Conditions and Traffic: Unpredictable factors like weather, road conditions, and traffic also play a role in determining how long it takes for auto transport to complete.
Understanding these factors can help you estimate the timeframe needed for shipping your car. However, keep in mind that unexpected delays can sometimes occur, even with the most experienced auto shipping companies. At Exotic Car Transport, we strive to provide the most accurate delivery windows and keep you updated throughout the process, ensuring a seamless and stress-free experience.
The Starting Line: Initiating the Car Shipping Process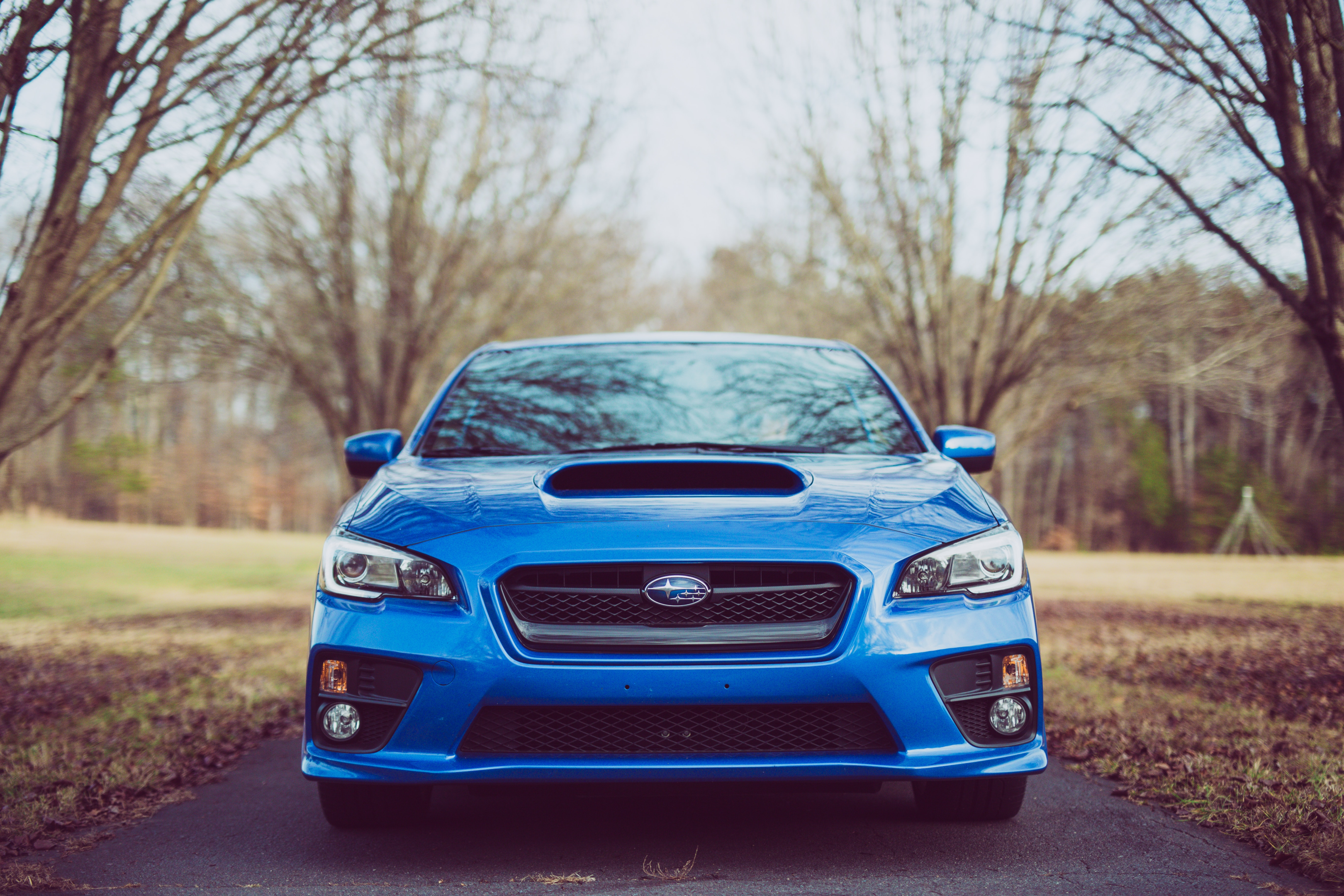 Just as in any great race, the start is just as critical as the finish when it comes to shipping your car. The first step in the car shipping process begins with preparing your vehicle for transport, a vital aspect that not only ensures the safety of your car but also influences the overall timeline of the process. So, how do you prepare your car for shipping? And what role do car transport companies play in this initial stage? Let's delve deeper.
Preparing Your Car for Shipping
First off, personal belongings should be removed from your car. While it might seem like a good idea to use your car as a moving box, most auto shipping companies prohibit the inclusion of personal items in the car during transport. Not only can these items move around and potentially cause damage, but they can also add unnecessary weight to the car shipment, which can affect shipping times and costs.
Next, it's important to note any existing damage your car may have. Taking photographs of your car from different angles and noting any dings or scratches can be a useful reference point in the unlikely event that your car incurs damage during transport.
Lastly, make sure to check your car's tire pressure, battery charge, and fluid levels. While your car won't be driven significantly during transport, these checks ensure that your vehicle can be moved on and off the auto transport carriers without any issues.
How Preparation Impacts Shipping Timeline
The preparation stage plays a pivotal role in the car shipping timeline. Inadequate preparation could lead to unnecessary delays. For instance, if the car carrier arrives and your car is not ready for transport, this could result in rescheduling the pickup, thereby prolonging the process.
Similarly, car transport companies require specific documentation for the transport, like proof of insurance and registration. If these aren't ready when the car shipping services are scheduled to begin, it could lead to more delays.
Furthermore, the chosen pickup and delivery locations also affect the timeline. Most auto shipping companies offer door-to-door service, but this isn't always possible due to various restrictions. If your chosen locations aren't accessible for large trailers, you might have to coordinate with the transport company to find suitable alternative locations. This could further impact the overall timeline of the shipping process.
The Journey: What Happens During Car Transport
After the initial preparation and pickup, your vehicle embarks on its journey. But what actually happens during car transport? How does the car shipping service work to ensure your vehicle's safe and timely arrival? Let's take a closer look at the journey and what it entails.
On The Road
Once your vehicle is securely loaded onto the vehicle transport truck, the truck driver sets off towards the destination. Along the way, the driver must comply with the Department of Transportation's regulations, which include adhering to the hours of service rules. This regulation dictates that a driver can be on duty for a maximum of 14 hours, out of which only 11 can be spent driving. Following this, they are required to rest for 10 consecutive hours.
These restrictions can directly impact the car shipping time, particularly for long-distance transports. However, they are vital for ensuring the safety of the driver, your vehicle, and other road users.
During the journey, your vehicle is not the only one being transported. Most open car transport trucks can carry up to 10 cars at once. The car shipping delivery time can thus be influenced by the other pickups and deliveries scheduled on the same route.
Moreover, throughout the journey, the car shipping service provides updates about the location of your vehicle and the estimated delivery time. Most auto transport companies also provide tracking options to keep you informed about your vehicle's progress.
Potential Delays During Car Transport
While car transport services strive to provide accurate delivery windows, it's crucial to note that unexpected delays can occur. Here are a few factors that can potentially delay the delivery:
Weather: Inclement weather, such as heavy snow or storms, can slow down the transport process or even halt it temporarily for safety reasons.
Traffic: High traffic congestion, particularly in urban areas or during holiday seasons, can also affect the shipping timeline.
Unexpected Breakdowns: Despite regular maintenance checks, unexpected breakdowns of the transport truck can happen, which could delay the process.
Peak Car Shipping Season: During peak car shipping seasons, such as summer and early fall, demand for auto transport services rises. This high demand can sometimes result in longer delivery times.
Understanding what happens during the transport process and being aware of the potential delays can help set realistic expectations for the delivery of your vehicle. At Exotic Car Transport, we ensure transparency and continuous communication throughout the journey, providing you with timely updates and a hassle-free experience.
The Pit Stops: Unexpected Delays in Car Shipping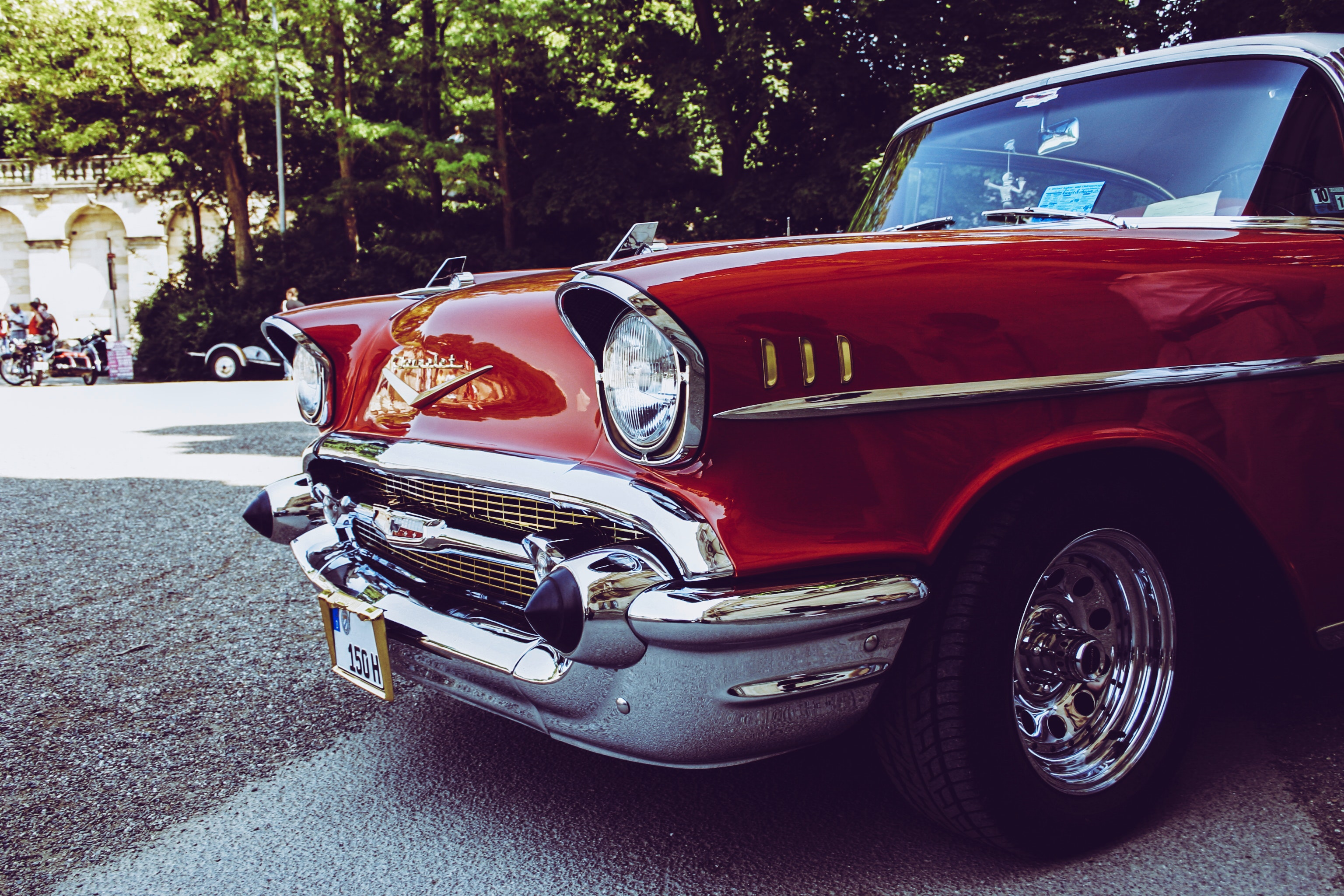 As with any journey, car shipping also comes with its share of uncertainties. Despite every effort made by your car shipping company to ensure a smooth process, unexpected delays can happen. But what exactly are these factors, and how do they impact the timeline of car shipping? More importantly, how long does it take to ship a car when these delays come into play? Let's delve into these 'pit stops' and see how car shipping companies navigate these hurdles.
Factors Causing Unexpected Delays
Weather Conditions: Mother Nature can be unpredictable. Severe weather conditions like hurricanes, floods, snowstorms, or wildfires can cause significant delays. Routes might have to be altered for safety reasons, which can add to the shipping time.
Mechanical Issues: While transport carriers are typically well-maintained, mechanical issues can occur unexpectedly. Breakdowns on the road can result in delays until the issues are resolved or a backup carrier arrives.
Road Conditions: Accidents, roadworks, or detours can also contribute to delays. These conditions can sometimes require complete rerouting, adding to the overall car shipping time.
Stricter Regulations: Auto shipping companies must comply with numerous regulations, including those related to hours of service. Unforeseen inspections or regulatory issues can cause delays.
Mitigating Delays: The Role of Auto Transport Companies
In the face of these unexpected delays, how do auto transport companies like Exotic Car Transport mitigate the issues? While we can't control all the variables, we certainly do our best to manage them.
Detailed Planning: Effective route planning and constant monitoring of weather and road conditions allow us to anticipate potential issues and adapt accordingly. This helps us ensure the quickest, safest routes for your car's transport.
Regular Maintenance: By prioritizing regular and thorough maintenance checks on our carriers, we aim to minimize the risk of breakdowns and mechanical issues.
Transparent Communication: We believe in keeping our clients informed. If any delays occur, we promptly communicate these changes and provide updated delivery estimates.
Compliance with Regulations: We strictly adhere to all relevant regulations, ensuring that we provide a trustworthy and reliable auto transport service. This approach minimizes the risk of regulatory issues causing delays.
While no one can guarantee a completely hiccup-free car shipping experience, at Exotic Car Transport, we do our utmost to minimize the possibility of delays and manage any that do occur as efficiently as possible. This commitment to quality service helps us answer the question: how long does it take to ship a car with accuracy and transparency, giving you peace of mind during the car shipping process.
The Finish Line: Car Delivery and Post-Transport Steps
Finally, after traversing thousands of miles and possibly facing a few speed bumps along the way, your car arrives at its destination. But what happens at the finish line? How do best car shipping companies handle the delivery process, and what are the expected timelines? Moreover, what should car owners do post-transport? Here's a comprehensive look at what you can expect when your car hits the finish line.
The Delivery Process
When your car arrives at the designated pickup location, the auto transport carrier will unload your vehicle. This is a crucial moment where the car shippers will review your vehicle with you to ensure it's in the same condition as when it was picked up. While it's rare for damage to occur during transit, especially with reliable car carriers, it's still essential to conduct this review thoroughly.
When it comes to timelines, it's important to note that the auto transport industry is affected by various factors. While best car shipping companies strive to provide accurate delivery estimates, it's typically not possible to promise guaranteed delivery dates. Factors such as weather, traffic jams, and changes in the shipping route can influence the delivery time.
Post-Transport Steps
Once your car shipped has been delivered, there are a few steps you should take to ensure everything is in order.
Inspect Your Car: Conduct a thorough inspection of your vehicle. This includes checking for any potential damage that may have occurred during transport. Remember to review both the exterior and interior of your vehicle.
Document Any Issues: In the unlikely event that you notice any new damage, document it thoroughly with photos and make sure to report it to the auto transport carrier immediately. Most carriers will carry insurance that covers damage caused during transit.
Check Vehicle Operation: Check your car's operation including starting the engine, lights, air conditioning, and so on to ensure everything is in working order.
Provide Feedback: Lastly, consider providing feedback to the shipping company. Your experience can help improve their services and guide future customers in choosing their service.
At Exotic Car Transport, we prioritize a smooth and hassle-free delivery process. We stand among the best car shipping companies, offering comprehensive support from the start of the shipping process to the very end, ensuring your car's journey across distances is as seamless as possible.
Final Words
The journey of shipping a car from one location to another is a process that requires understanding, planning, and a bit of patience. From the initial preparations to the final delivery, there are numerous stages involved, each with its own set of influencing factors. We've delved into these different phases, exploring what happens at each step and how each one impacts the ultimate question: "How long does it take to ship a car?"
What's clear from our discussion is that the timeline for car shipping is not a one-size-fits-all answer. Variables such as the distance to be covered, the type of transport chosen, the time of year, and unexpected delays all play a role in determining the shipping timeline. However, with the right planning and anticipation of possible issues, the process can be made smoother and more predictable.
This is where choosing a reliable and efficient company like Exotic Car Transport becomes paramount. Our commitment to transparency, effective communication, and our proactive approach to handling unexpected delays make us a top choice for your car shipping needs. We understand that your vehicle is more than just a car—it's an investment, a source of pride, and often, a part of your family. As such, we handle each transport with the utmost care and professionalism, striving to deliver your vehicle on time and in the exact condition it was in when it started its journey with us.
Whether you're moving across the state or across the country, or even if you've just bought a new car and need it delivered to your doorstep, Exotic Car Transport is here to assist. Feel free to reach out to us for a personalized quote or any further questions about the car shipping process. We're ready to put our expertise to work for you, turning the seemingly complex task of shipping your car into a straightforward, hassle-free experience.