Key Factors to Consider for Car Shipping North Carolina
Whether you're relocating, purchasing a vehicle from a different state, or sending a beloved car to a family member, car shipping services have become an indispensable part of our lives. This is especially true in the sprawling expanse of the United States, where distances between states can make driving impractical or outright impossible. Here, the role of a reliable car shipping service comes into play—moving your vehicle from point A to point B with utmost care and professionalism.
Our focus today is car shipping in North Carolina, a state characterized by its booming automobile market and diverse geographical characteristics. Car owners in North Carolina often find themselves needing to ship their cars across the state or even cross-country, with California car shipping being one of the more frequently serviced routes.
And there's a good reason for this. The journey from North Carolina to California isn't just a quick trip across a few towns. It's a cross-country journey that spans thousands of miles, covering busy cities like San Francisco and San Diego, and vast expanses of changing landscapes. Driving this distance isn't just time-consuming—it can put unnecessary wear and tear on your vehicle. That's where we, Exotic Car Transport, come in.
At Exotic Car Transport, we pride ourselves on offering reliable and efficient California auto transport services. We're here to demystify the process of car shipping, especially for long distances. Whether you need to transport your vehicle within North Carolina, from North Carolina to California, or any other route, our mission is to make the journey as hassle-free as possible for both you and your car.
Our sophisticated auto shipping calculator takes into account various factors like distance, vehicle specifications, and service type to provide a fair and competitive quote. We offer a suite of auto shipping and vehicle transport services, tailored to your needs, with the promise of security, speed, and transparency.
So, let's delve deeper into the world of car shipping in North Carolina. If at any point you feel the need for more information, or if you're ready to transport your vehicle, don't hesitate to reach out to Exotic Car Transport. We're here to guide you on this journey, just as we've done for thousands of other satisfied customers.
Understanding Car Shipping
At its core, car shipping is the process of transporting a vehicle from one location to another using specialized services. But if you scratch beneath the surface, you'll find there's more to it. Understanding the ins and outs of this process is crucial, whether you're shipping your car from North Carolina to California, from San Diego to San Francisco, or any other route.
Car shipping starts with the pickup. The vehicle is usually collected from a specified residential or business location. The professionals assess your car's condition, noting any pre-existing damages for your peace of mind. The car is then loaded onto a transport carrier, ready for its journey.
The types of carriers used for auto shipping are critical aspects to understand. The two primary types are open carrier and enclosed carrier. Open carrier auto transport is the most common and cost-effective option. Your vehicle is loaded onto an open carrier along with several other cars. While this method is perfectly safe and widely used, it does leave your car exposed to the elements during transport.
Enclosed carriers, on the other hand, offer protection from the weather and road debris, as your vehicle is shipped in a fully covered truck. This method is often preferred for luxury, classic, or vintage cars that require an extra layer of protection.
The choice between these services often depends on your needs, the value of your car, and your budget. Services like Exotic Car Transport offer both options, ensuring you can choose the one that suits you best.
Regardless of the type of transport, the process is the same. Your vehicle is securely fastened and begins its journey. During the transport, professionals monitor your car, and rigorous safety protocols are in place to ensure its safe arrival.
The final stage of the process is delivery. Once the vehicle reaches its destination, it's carefully unloaded and handed over to you or the person you've authorized to receive it. The vehicle's condition is assessed again to ensure it has arrived in the same state it was sent.
Car shipping is not just about moving your vehicle from one place to another; it's about doing so safely, securely, and efficiently. Whether you're looking at California auto shipping services or transporting within North Carolina, understanding these processes can help you make an informed decision. You'll also get the most accurate cost prediction with an auto shipping calculator, which considers these variables.
Decoding North Carolina's Car Shipping Landscape
In the heart of the southeastern United States, North Carolina stands as a hub for car shipping, and for good reason. It is well-connected by highways and has several large cities, including Charlotte, Raleigh, and Greensboro, which are frequently serviced routes in the auto transport industry. To understand the nuances of vehicle transport in North Carolina, one needs to comprehend its geographical features, popular routes, and the overall state of its auto transport industry.
North Carolina enjoys a unique geographical location, surrounded by the Atlantic Ocean on the east and mountains on the west. This diversity can pose unique challenges and opportunities for car shipping companies. While the coastal regions may have well-connected roads and more accessible routes, the mountainous regions may require extra care and skill to navigate, especially when transporting vehicles. Yet, these varied terrains do not hinder reputable transport companies from providing great customer service and ensuring safe and timely delivery of vehicles.
Another aspect that makes North Carolina stand out in the car shipping scene is its vast array of popular routes. Intrastate transport within North Carolina is common, but the state also serves as a starting or ending point for several inter-state routes. Notably, North Carolina to California is a heavily serviced route, connecting the bustling cities of the East Coast to the vibrant landscapes of the West Coast. Whether you're shipping your car from the tech hub of San Jose or the scenic beauty of San Diego or San Francisco, the California car shipping route is well-trodden and handled by numerous reputable service providers.
Speaking of service providers, North Carolina has a thriving auto transport industry. Without naming any specific entities, it's important to note that there's a broad spectrum of transport companies operating in the state. They offer a wide range of services, from open carrier and enclosed transport to door-to-door delivery and terminal-to-terminal shipping. Choosing the right service provider often comes down to their reputation, transparency, price, and most importantly, their commitment to customer satisfaction. Navigating North Carolina's car shipping landscape may seem daunting initially, but with the right information and support from reliable service providers, the process can be remarkably smooth.
Key Destinations: Car Shipping Routes in North Carolina
When we delve into the details of car shipping, it's impossible to overlook the importance of the routes. North Carolina is a crossroad for numerous popular auto transport routes, making it a hot spot for vehicle transport. Let's highlight some of these popular pathways, including the frequented route from North Carolina to California.
One of the most popular routes within North Carolina is from Charlotte to Raleigh. As two of the largest cities in the state, the demand for auto transport between these locations is consistent. Many customers find that having their car shipped between these cities provides a hassle-free alternative to driving the distance themselves. A dependable transport service can offer a reasonable cost and quality service, complete with a smooth vehicle pickup and delivery process.
Another common route is from North Carolina to the northeastern states, such as New York and New Jersey. Given the large population of students and professionals who frequently move between these locations, the demand for reliable car shipping services remains high. Providers servicing this route understand the need for prompt and secure delivery, often providing an instant quote to make the process more convenient for customers.
But the crown jewel among the routes is arguably the California-North Carolina route. This cross-country journey, stretching from the Atlantic coast to the Pacific, is one of the most frequented in the auto transport industry. Whether it's from Raleigh to the San Francisco Bay Area or Charlotte to Los Angeles, shipping companies are well-versed in this transcontinental journey. They ensure your vehicle's safe and timely arrival at your California destination, whether it be for a move, a vacation, or any other reason.
Factors influencing these popular routes include the demand and volume of transport requests, the time of year, and the distance covered. For instance, routes like North Carolina to California are longer and may cost more but also have a higher demand, ensuring frequent service. Seasonal factors can also come into play, with more people relocating or traveling during the summer and holidays, thereby increasing the demand for car shipping services. Understanding these key destinations and the dynamics of these routes can help you plan your car shipping process more effectively.
Digging Deeper: Car Transport Companies in Charlotte, NC
Charlotte, the largest city in North Carolina, serves as a significant hub for car shipping. It's a bustling metropolis with a substantial demand for auto transport services. Let's delve deeper into the specific landscape of car transport companies in Charlotte and see how services may vary within the state.
Navigating the Charlotte Car Shipping Scene
Charlotte's prominence in the auto transport industry is undeniable. It's the starting point for many popular routes, both within and outside the state. However, it's essential to note that the city's car shipping scene isn't monolithic. Just as Charlotte's vibrant culture is diverse and multifaceted, so are the car transport services available here. From transporting classic cars with white-glove service to shipping everyday vehicles with open carriers, the range of services caters to different needs and budgets.
Charlotte to California: A Busy Highway
Among the popular routes originating from Charlotte, the North Carolina to California route stands out. With many people frequently relocating between these two states, the demand for reliable and efficient car shipping services remains high. Companies operating on this route ensure their services are top-notch, often collaborating with the California Department of Transportation to ensure smooth operations. Whether you need to transport your vehicle to the tech hub of Silicon Valley or the scenic landscapes of Southern California, these services are designed to make your car's cross-country journey safe and stress-free.
Comparing Services Within North Carolina
While Charlotte's auto transport landscape is vibrant, it doesn't mean services are identical across the state. For instance, the type and frequency of services in smaller towns or more rural areas might be different. While Charlotte might have a plethora of options, including door-to-door delivery and expedited shipping, smaller towns might have fewer choices due to less demand. However, it's crucial to remember that irrespective of the location within North Carolina, the key to successful car shipping lies in choosing a reputable company that values customer service, transparency, and reliability.
Cross-Country Shipping: Understanding the NC to CA Route
Shipping a car across the country is no small feat. The journey from North Carolina to California covers thousands of miles, traverses various terrains, and passes through multiple weather zones. Despite the potential challenges, it's a route that auto transport companies navigate frequently, armed with experience and expertise. Let's take a closer look at the process of shipping a car from North Carolina to California and understand the specific considerations associated with this route.
Preparing for the Journey
Before your car sets off on its cross-country journey, it goes through a detailed inspection process. A shipping agent will conduct this examination, checking your vehicle's current condition, noting any existing damage or issues. They'll document these details in final inspection reports. This step is crucial as it ensures any potential damage during transit is accurately recorded and addressed.
The Shipping Process
After the pre-transport inspection, your vehicle is loaded onto the transport carrier. The type of carrier – open or enclosed – depends on your preference and budget. Open carriers are the most common and cost-effective, but if your car is a luxury or classic model, you might prefer the added protection of an enclosed carrier.
Navigating the Route: Challenges and Considerations
The route from North Carolina to California is both scenic and challenging. The journey spans various landscapes, from the eastern coastal plains of North Carolina to the towering Rocky Mountains and finally the vast expanse of the Californian landscape. While this variety adds to the scenic beauty, it also presents challenges in terms of varying road conditions and weather patterns. Rest assured, though, the drivers managing these routes are experienced and well-versed in tackling these changes safely.
Estimated Transit Time: A Realistic Expectation
Given the considerable distance, the transit time for shipping a car from North Carolina to California isn't instantaneous. The estimated transit time generally ranges from 7 to 10 days, although this can vary based on factors like weather conditions, roadworks, and traffic. It's important to maintain realistic expectations regarding delivery times and to factor in potential delays when planning your schedule.
Vehicle Moving Services: What to Expect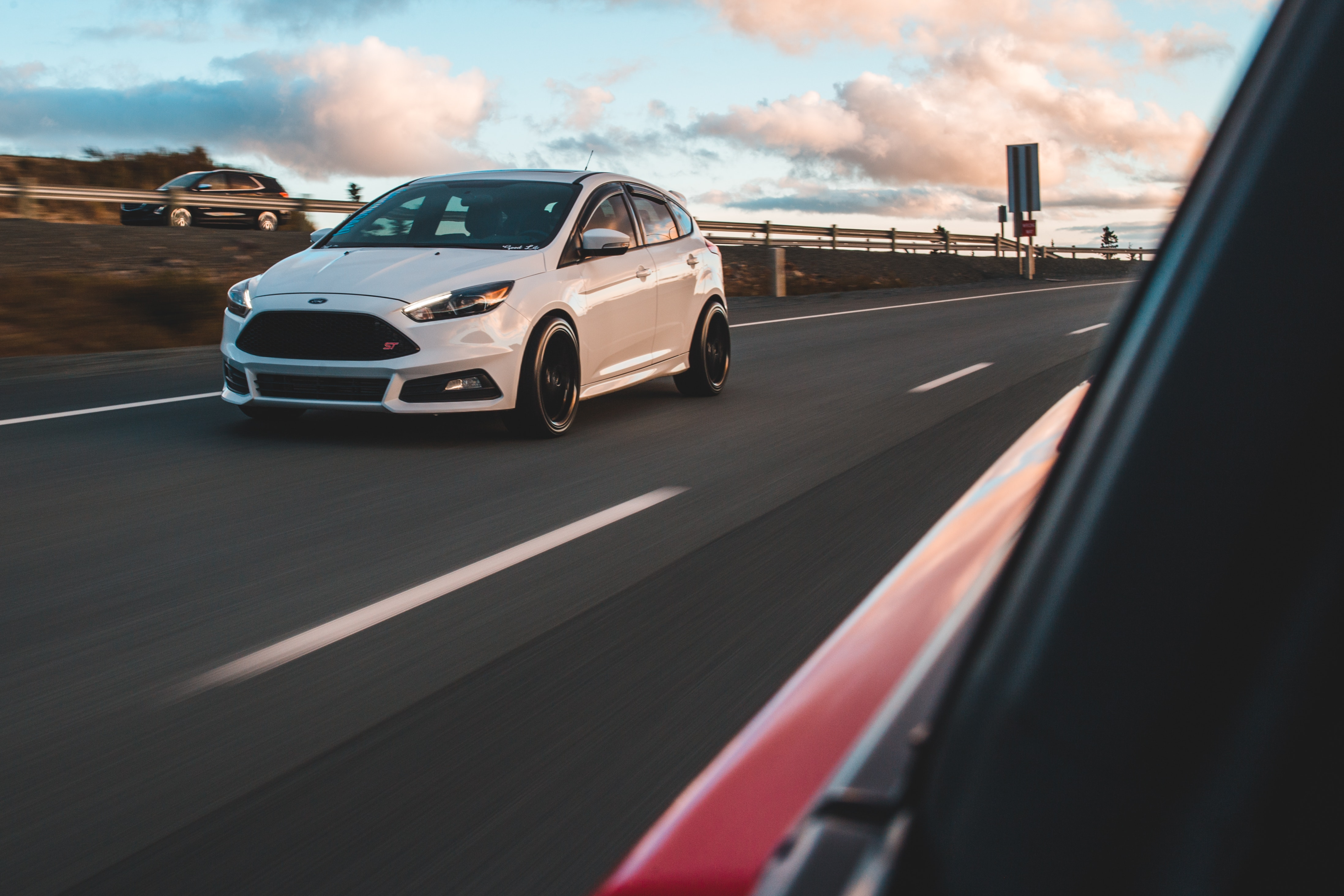 Vehicle moving services aren't a one-size-fits-all affair. Like the people who use them, they come in all shapes and sizes, catering to an estimated population of millions of individuals and businesses that need to transport vehicles across states, or even across the country. Understanding what to expect from these services can help you select the one that best fits your specific needs.
A Range of Services for Various Needs
Vehicle moving services cater to a broad range of needs. Whether you're moving a family car, a collector's classic, or a fleet of company vehicles, there's a service to match. Options include door-to-door delivery, terminal-to-terminal shipping, open carrier transport, and enclosed carrier transport.
The choice between open and enclosed carriers is often down to factors such as the value of your vehicle, the journey's length, your budget, and personal preference. Open carriers are the most common and cost-effective, making them an excellent job choice for standard vehicles. On the other hand, if your car is a luxury or classic model, you might opt for the added protection of an enclosed carrier.
Selecting the Best Service for Your Needs
The best vehicle moving service for you will depend on several factors. These can include the nature of your vehicle, your budget, and the level of service you require. For instance, door-to-door delivery offers the utmost convenience, as your car is picked up from your location and delivered directly to your destination. However, this service might come at a higher cost.
On the other hand, terminal-to-terminal shipping, where you drop off and pick up your car from designated locations, is typically less expensive. It's a good option if you're on a budget and have the flexibility to manage the drop-off and pick-up.
Consider the route as well. Certain paths, like the popular routes through the Great Smoky Mountains, may have specific requirements or present unique challenges. In such cases, working with a company experienced in navigating these routes can be beneficial.
The time it takes to ship your car from North Carolina to California depends on the specific path and traffic conditions, among other factors. For instance, shipping a car from Charlotte, NC, to Long Beach, CA, might take a different time than to San Francisco, CA.
Navigating the range of vehicle moving services can seem daunting at first, but with a clear understanding of your specific needs and the options available, it becomes a much simpler task. Armed with this information, you can make an informed decision and choose the service that offers the best balance of cost, convenience, and care for your vehicle. In the upcoming sections, we'll provide more detailed insights on understanding the cost of car shipping services, and how to prepare your vehicle for the journey.
Final Words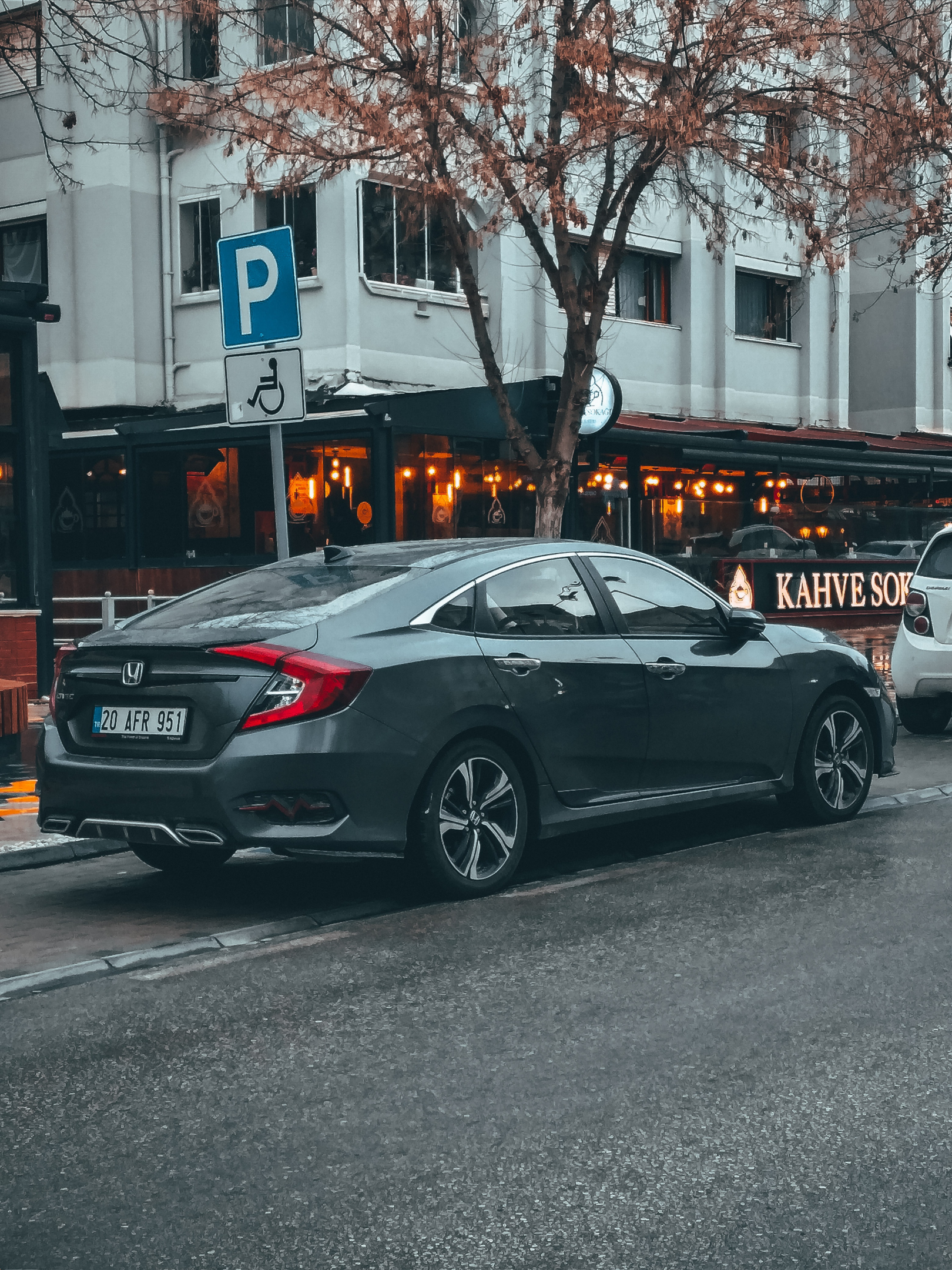 Transporting a vehicle, whether it's within the state of North Carolina or across the country, is a significant task. The process involves various steps and considerations, from selecting a reliable transport company to understanding the nuances of shipping routes, and from preparing your vehicle for transit to completing post-transport steps.
In this comprehensive guide, we delved into the specifics of the North Carolina car shipping landscape, the process of shipping from North Carolina to California, and everything that comes with these services. Understanding these aspects allows you to navigate the process efficiently and ensure your vehicle is transported safely and securely.
A critical takeaway is the importance of selecting a reliable and high-quality car shipping service that caters to your specific needs. The service you choose impacts not only your shipping experience but also the safety and well-being of your vehicle.
Exotic Car Transport is here to support you on this journey. Our commitment is to provide superior car shipping services that are safe, reliable, and tailored to your needs. We understand the intricacies of car shipping and are dedicated to ensuring your vehicle reaches its destination in the same condition it was in when it left your care.
Feel free to contact Exotic Car Transport for more information or to request a quote for your car shipping needs. We're here to make your vehicle transportation experience smooth and worry-free.