Car Shipping Companies in New Jersey: Making an Informed Decision for Your Auto Transport Needs
Just imagine this: you're sitting comfortably in your home, sipping on your favorite brew, while your car is making a journey from New Jersey to a far-off destination – without you having to navigate through traffic, long hauls, or worry about wear and tear. That's right! Shipping a car is like a road trip without you having to drive. However, this dream scenario demands one thing – the right company to make sure your car reaches its destination without any hiccups. This is where we, at Exotic Car Transport, and our expert Jersey auto transport services, come into play.
Embarking on the journey of auto transport in New Jersey can feel as complex as solving a high-level Sudoku. With countless car carrier services vying for your attention, each claiming to be the best, it's easy to get overwhelmed. The key, however, lies in choosing a company that meets your specific needs, delivers on its promises, and values your vehicle as much as you do.
Whether you need to transport your car from the heart of Jersey City, sprawling suburbs, or the surrounding areas of New Jersey, choosing the right company is vital for a hassle-free experience. In the world of auto transport, Exotic Car Transport is a name that stands out, renowned for its commitment to excellent service and professionalism. But how do you choose the perfect vehicle transport company? What features should you look for? And most importantly, what does the process of shipping your car involve?
Don't worry. This guide is your roadmap to navigating the bustling world of New Jersey auto transport. Here, we will not only answer these pressing questions but also provide you with an instant quote, making the decision-making process a breeze. Remember, the journey is as important as the destination, and we at Exotic Car Transport ensure that your car's journey is nothing short of smooth and efficient. So, fasten your seatbelts and let's get started!
Why Choosing a Good Car Shipping Company Matters
Choosing the right car shipping company is similar to choosing a trusted friend to drive your prized vehicle from New Jersey to Florida. The right car shipping companies in New Jersey understand the unique needs of this task and ensure a smooth transition for your vehicle.
Safety and Peace of Mind
One of the reasons why choosing a reliable auto transport company matters is the safety of your vehicle. The best car shipping companies will prioritize your car's safety during transit, reducing the potential for damage. Their services often include insurance coverage for your peace of mind.
Opting for enclosed auto transport carriers is another layer of security you can add, particularly if you're transporting a high-value or vintage vehicle. These types of carriers ensure that your car is protected from road debris and weather elements during the journey from New Jersey to Florida. Companies offering these services, such as those among Jersey auto transport services, set themselves apart in terms of safety.
Efficiency and Reliability
Efficiency and reliability are other critical factors to consider. The auto shipping company you choose should have a proven track record of delivering cars on time and without unnecessary delays. The best Jersey car shipping companies will provide you with an accurate estimate of delivery times and keep you informed throughout the process.
Reliable car shipping companies will also have strong contingencies in place for any potential issues that may arise during transport. Whether it's vehicle breakdowns, highway closures, or adverse weather conditions, your chosen Jersey auto transport company should have a plan to ensure your car reaches its destination as planned.
The right car transport company combines safety, peace of mind, efficiency, and reliability in their services. Such a company not only meets your auto transport needs but also provides a seamless experience from New Jersey to Florida.
New Jersey's Unique Shipping Needs
New Jersey is like a complex jigsaw puzzle when it comes to auto transport. Its diverse geography and shifting seasons present unique challenges for car shipping companies in New Jersey. Understanding these nuances is key when choosing a reliable service for your car transport from New Jersey to Florida.
A. Challenges in Car Shipping from Urban to Suburban Areas
New Jersey, affectionately known as the Garden State, presents a diverse landscape for auto shipping. From the bustling urban jungle of Jersey City to the quieter suburban towns and picturesque rural landscapes, New Jersey has it all. This variety can pose challenges to car shipping companies when navigating from densely populated areas to more secluded residential or business locations.
Ensuring your chosen car shipping service has local knowledge of the Garden State is essential. Whether they're shipping cars from Newark's busy streets or the leafy lanes of Princeton, the best Jersey car shipping companies will have the necessary experience and equipment to transport your car safely.
B. The Impact of Seasons on Shipping
New Jersey's changing seasons also add another layer of complexity to auto transport. With hot, humid summers and potentially snowy winters, each season brings its own set of challenges for auto shipping.
During winter months, weather conditions can be particularly harsh, and not all car transport companies are equipped to handle such conditions. If you're planning your car transport during this time, opting for enclosed car shipping might be a smart choice. This service shields your car from the elements and road salt, which can be corrosive.
The summer months may not be as extreme, but the heat can still have an impact. Cars being shipped from New Jersey to Florida can be exposed to intense summer heat, so ensure the auto transport company you select takes this into account.
Shipping cars in New Jersey involve understanding the state's geography and weather conditions. The best car shipping companies in New Jersey will leverage this knowledge to ensure a seamless and stress-free service, regardless of the season or your specific location within the state.
Understanding the Car Shipping Process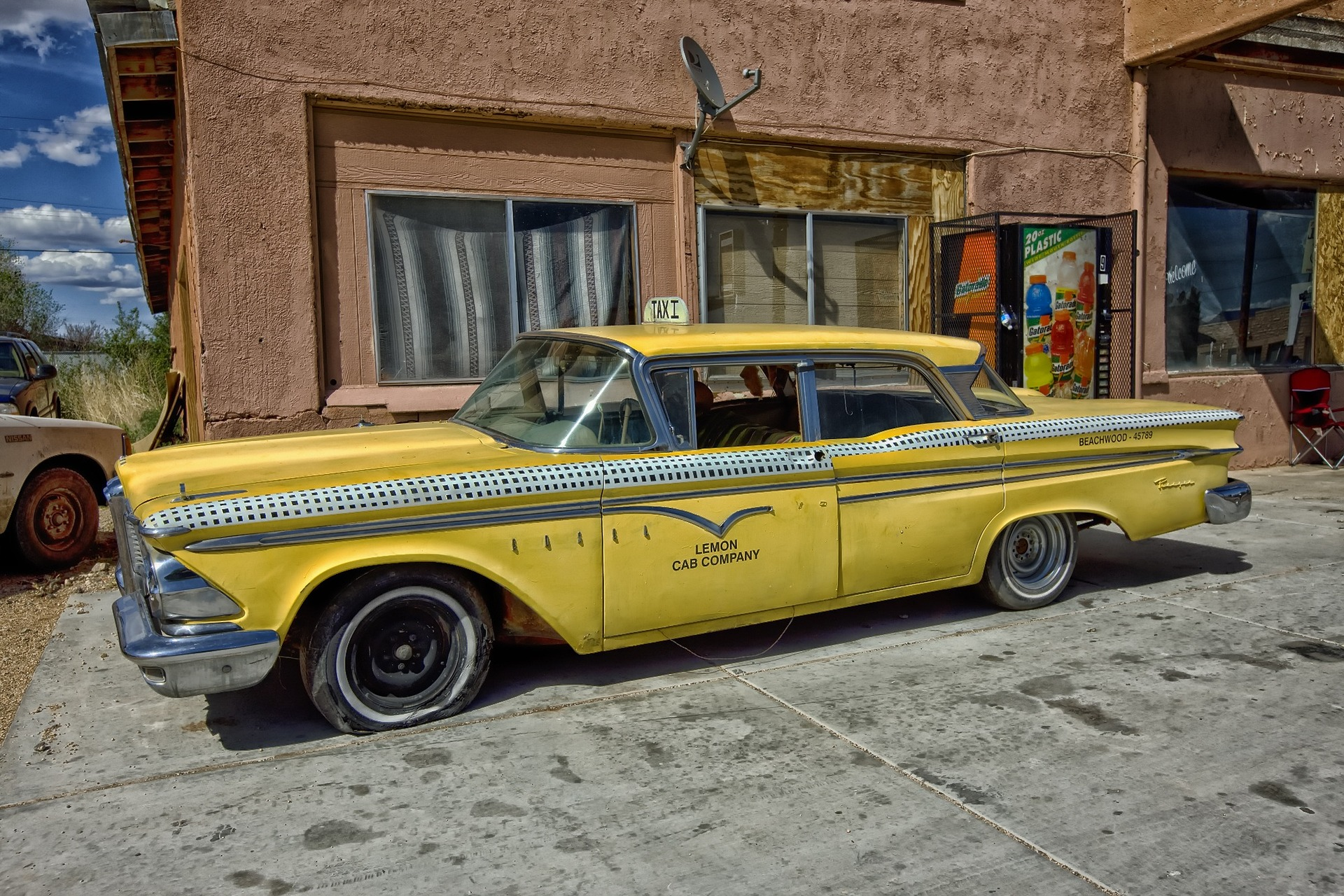 Embarking on the journey of auto transport from New Jersey to Florida can seem daunting, especially if you're not familiar with the process. By understanding the steps involved, you can ensure a smoother ride for both you and your car.
A. From Quote to Pickup
The car shipping journey begins with a quote. The best car shipping companies will provide a transparent and detailed quote, taking into account factors like the distance from New Jersey to Florida, the type of service you require (open or enclosed transport), and your vehicle's size and condition.
Upon accepting the quote, you will arrange a convenient pickup time and location with the Jersey auto transport company. They should offer a range of options for pick-up, whether from your residential or business location or from a designated depot in Jersey City or surrounding areas.
During pickup, your vehicle will be inspected and a report will be generated detailing its current condition. This is a crucial part of the process that safeguards your interest and ensures any pre-existing damages are documented.
B. The Journey from New Jersey to Florida
Once your vehicle is loaded onto the carrier, the actual auto shipping begins. The car shipping service should keep you updated on the progress of your vehicle's journey, from departure from New Jersey to its transit through various states and, ultimately, its arrival in Florida.
The journey's duration can be influenced by several factors, including traffic, weather conditions, and the route chosen by the auto transport company. Rest assured, reputable car shipping companies prioritize safety over speed and adhere strictly to Department of Transportation regulations regarding driver hours and vehicle inspections.
Upon arrival in Florida, the vehicle will be re-inspected to ensure it's in the same condition as when it was picked up. Any discrepancies should be reported immediately to the auto shipping company.
Understanding the car transport process can go a long way in ensuring a stress-free move from New Jersey to Florida. By knowing what to expect, you can be confident that your vehicle is in good hands and will arrive safely at its destination.
Key Features of a Reputable Car Shipping Company
Choosing the right company for your auto shipping needs is crucial. Here are some key features to look for in the best car shipping companies:
A. Experience and Reputation
An experienced and reputable car shipping company will have a track record of providing reliable auto transport services. They will understand the intricacies involved in transporting a car from New Jersey to Florida and will be equipped to handle any challenges that might arise during transit. Do some research online to understand their standing in the market. Look for customer reviews and ratings on various platforms to gain insights into their service quality.
B. Insurance Coverage
Ensure the car shipping company provides adequate insurance coverage. This is essential in protecting your vehicle during transit. Any reputable auto transport company should be able to provide proof of insurance and explain the coverage details to you. Remember, it's not just about moving your car from New Jersey to Florida, it's about ensuring it gets there safely.
C. Range of Services
The best car shipping companies offer a range of services to cater to different customer needs. From open transport, which is more economical, to enclosed transport for higher-end vehicles that need extra protection. They should also offer door-to-door delivery for maximum convenience. Whether you need NJ car transport services for a small compact car or a large SUV, the company should be able to accommodate your needs.
D. Customer Service
Exceptional customer service is a hallmark of a reputable car shipping company. From the moment you request a quote, through the delivery of your vehicle, they should be communicative, professional, and responsive to your needs. Their goal should be to make your auto transport experience from New Jersey to Florida as stress-free as possible.
In conclusion, the best car shipping companies demonstrate a combination of experience, comprehensive insurance coverage, a wide range of services, and stellar customer service. By considering these key features, you can make an informed decision about your auto shipping needs.
Top Car Shipping Companies in New Jersey
In this section, we will profile a few reputable auto shipping companies in New Jersey. These companies stand out due to their excellent customer reviews, range of services, and commitment to ensuring a smooth auto transport experience.
Exotic Car Transport
Exotic Car Transport is one of the leading names in the auto shipping industry. They boast a vast network of carriers and provide reliable car shipping services across all 50 states. Being a reputable name in the auto shipping industry we offer a range of NJ auto transport services to suit various customer needs.
A recent customer review states, "I used Exotic Car Transport to transport my car from New Jersey to California, and the experience was seamless. I was updated throughout the entire journey and my car arrived in perfect condition."
Tips for Shipping a Car from New Jersey to Florida
Shipping a car from the beautiful Garden State of New Jersey to the sun-soaked sands of Florida can be a breeze if you understand the process, take note of some seasonal considerations, and pick up some insider tips. Whether you're a snowbird moving south for the winter or relocating permanently, you'll want to make sure your vehicle arrives safely at your desired location. Here are some helpful tips.
Understanding the Route
The route from New Jersey to Florida follows the East Coast of the United States and traverses major cities such as Washington D.C., Richmond, and Jacksonville. It's a long-distance journey across the Mid-Atlantic region and down the coastline, taking you from the bustling boardwalks of Atlantic City to the tranquil shores of Fort Lauderdale Beach.
Exotic Car Transport among the best car shipping services that cover this route. They offer auto transport solutions like open and enclosed transport. Opt for the enclosed transport if you're shipping a luxury or classic cars for enhanced protection.
Seasonal Considerations
Certain factors affect the shipping process, like seasons. Summer is the peak moving season, and therefore, it's when carrier availability is at its highest. However, shipping cars during this time might be more expensive. Winter, especially, presents a unique challenge. As snowbirds migrate south, the demand for auto transport from New Jersey to Florida increases, potentially affecting the price and carrier availability rating.
Tips for Snowbirds
For snowbirds, the key to a smooth auto shipping process lies in planning. Begin by obtaining an auto shipping quote from jersey auto transport companies. Consider your delivery dates carefully. Remember that while open transport is cheaper, enclosed carriers are better for protecting your vehicle against the elements.
Also, don't forget to prepare your vehicle for the journey. Remove any personal items and make sure to check your car insurance to understand what's covered during the transport car process.
Regardless of whether you're heading to the vibrant South Beach or the tranquil Florida Keys, shipping your car from New Jersey can be a simple, stress-free process if you pick the right shipping company and prepare accordingly. As always, do your research and choose a company with a positive Better Business Bureau rating for the best experience. Safe travels!
Frequently Asked Questions About Car Shipping
When it comes to auto shipping, questions often abound. From costs to delivery times and how to prepare your vehicle, we've got you covered. Here are some of the most frequently asked questions about car shipping:
Q1: How much does it cost to transport a car with a New Jersey auto transport company?
The cost can vary depending on several factors, including the distance, size and weight of the vehicle, the type of service (open or enclosed carrier), and the current fuel prices. To get a rough estimate, you can request an instant quote from Jersey shipping companies such as Exotic Car Transport.
Q2: What forms of payment do car shipping services accept?
Most auto transport companies in New Jersey accept various forms of payment, including cash, checks, and major credit cards. It's always advisable to check with the company before finalizing the booking.
Q3: How long does it take to transport a car from New Jersey to Florida?
While the exact delivery time can vary depending on the car carrier's schedule and road conditions, the average transit time from New Jersey to Florida is typically 3-5 days. Remember, the journey covers a significant distance across the Atlantic Ocean coastline.
Q4: Can I track my vehicle during transport?
Yes, most reputable car shipping companies offer some form of tracking. Some companies, like Exotic Car Transport, even offer real-time GPS tracking for their customers.
Q5: How do I prepare my car for shipping?
To prepare your car for shipping, you should first clean it and remove any personal items. Check the car for any existing damage and document it with photos. Ensure the tires are inflated, and the car battery is fully charged. You should also leave about a quarter tank of fuel in the car.
Q6: Are there any specific rules or regulations for shipping vehicles from New Jersey?
Different states have different rules and regulations about vehicle transport. It's recommended to check with your chosen auto transport company or the Department of Transportation for any specific rules applicable in New Jersey.
Remember, whether you're shipping your car across the surrounding areas of Jersey City or across the Atlantic Ocean to another state, choosing a reliable Jersey auto transport company will ensure a hassle-free experience.
Final Words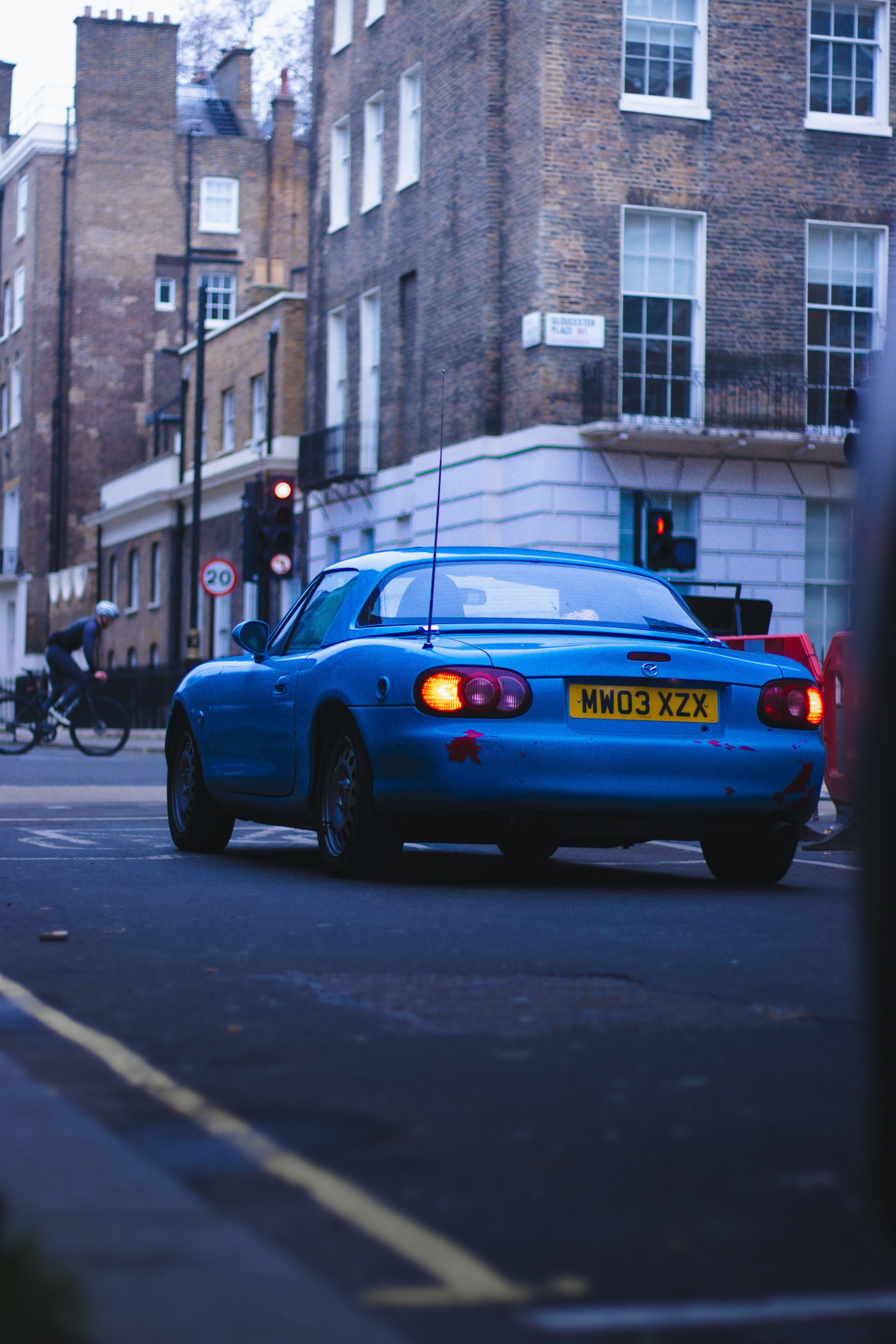 The open road of car shipping can be thrilling, but it's not without its turns and hurdles. In this comprehensive guide, we navigated through the bustling streets of New Jersey, shedding light on the unique shipping needs dictated by the state's diverse geography and seasonal patterns. We demystified the car shipping process, offering insights from the initial quote to the final delivery. We cruised along the key features that distinguish reputable auto transport companies and gave a shout-out to some of the best in the business.
Remember, choosing a car shipping company isn't about picking the first name that pops up in a Google search. It's about selecting a service that provides top-notch care to your vehicle, ensuring a smooth journey from your driveway to the desired destination. This is where our New Jersey auto transport service shines.
We believe in making the car shipping process as easy and stress-free as possible, offering our clients the highest level of service, no matter their needs. With Exotic Car Transport, you're not just choosing a company – you're choosing peace of mind, knowing your car is in good hands.
But, choosing the right auto transport company is just the first step in your car's journey. You also need to prepare for the journey ahead, considering factors like the route from New Jersey to your destination and the seasonality of your shipping needs.
If you're one of our snowbird friends shipping your car from New Jersey to Florida, or you're relocating for a new job, or even sending your precious classic car to a show across the country, understanding these elements will ensure your vehicle reaches its new home in pristine condition.
Now that you are equipped with all you need to know, it's time to put the pedal to the metal. Your car's journey from New Jersey to Florida starts now!
Don't hesitate to reach out to us at Exotic Car Transport for any further questions or to get a quote. We're excited to be your trusted companion on this journey. The road awaits, let's start the journey together!