Making International Moves: Insights into International Car Shipping
In the complex world of transportation, did you know that the international auto shipping industry is expected to grow by a staggering 4.1% in 2023, reaching nearly $20 billion? Such an exponential increase poses the question: How does one navigate the labyrinth of international car shipping?
Welcome to Exotic Car Transport, where we simplify the process of shipping a car overseas, allowing you to relax while we handle the complexities. Whether it's by air freight or ocean freight, we offer a range of options to ship vehicles overseas that cater to your specific needs.
Curious about shared container shipping or need help understanding the intricacies of overseas vehicle shipping regulations? You've come to the right place. As an accredited member of the Better Business Bureau, we are committed to providing you with a service that matches our reputation. Customer satisfaction is our prime focus, and our experts will ensure you understand the process from start to finish.
Whether you're concerned about the shipment listing, the transport method, or how much does it cost to ship my car internationally? – we've got you covered. We believe in transparency and aim to provide the best value for your money, which doesn't necessarily mean the cheapest method but certainly, the one that guarantees a perfect balance of cost-effectiveness and quality service.
So are you ready to unravel the mystery of shipping a car internationally? Dive in as we explore the world of overseas car shipping.
Understanding International Car Shipping
An Overview of International Auto Shipping
International car shipping is a comprehensive and complex process, involving a series of steps to move a car internationally from one country to another. It requires careful planning, preparation, and the right international car shipping company to ensure a smooth, hassle-free experience.
The essence of international car shipping companies lies in their ability to facilitate the movement of vehicles overseas. These entities serve as the link between car owners and the myriad of logistics required to ship a car overseas. They coordinate everything from collection at the starting point to delivery at the destination port.
One prominent method employed in international auto transport is container shipping. In this process, the vehicle is securely placed within a container, providing protection from weather elements and potential damage during transit. These containers are then loaded onto cargo ships for transportation across seas. This method is especially popular for shipping cars overseas, given the additional security it provides to the vehicle.
However, international car shipping doesn't always involve waterways. For expedited deliveries or specific locations, air freight is sometimes used. Although this method often comes with higher international car shipping prices, the speed and safety it offers are unparalleled.
The Players in International Vehicle Shipping
The international vehicle shipping industry is a complex web of various organizations and entities. Prominent players include shipping lines that provide the actual sea transport, freight forwarders that manage the logistics of shipping cars overseas, and customs agents that handle import and export formalities at the origin and destination ports.
When you choose to ship cars internationally, the shipping company takes on the responsibility of navigating complex customs procedures, ensuring all paperwork is correctly completed, and guaranteeing the safe transit of your vehicle overseas. These companies have in-depth knowledge of international vehicle shipping rules and regulations, and their relationships with customs authorities worldwide can help expedite the process.
While the prospect of shipping a car internationally can seem daunting, international car shipping companies simplify the process. They streamline the international vehicle transport process, ensuring your car arrives at its destination in the same condition it was when it left, whether you're shipping a family car, a vintage classic, or a high-end luxury vehicle. Remember, the key to a successful international car shipment lies in choosing the right car shipping company, one with proven expertise in overseas car shipping.
The Intricacies of International Auto Transport
Delving into the world of international auto transport requires a comprehensive understanding of its various intricacies. It's not just about moving a car overseas; it's about navigating complex laws and choosing the most efficient shipping methods.
Navigating International Car Shipping Laws
International car shipping is governed by a web of regulations, with laws varying significantly from one country to another. These laws cover everything from import and export permissions to custom duties and vehicle standards. Navigating these regulations can be a daunting task for someone shipping cars overseas for the first time.
Fortunately, a reputable international car shipping company can provide invaluable assistance. They have in-depth knowledge of these regulations and can guide you through the process, ensuring compliance with all laws and regulations pertaining to your international car shipment. This not only helps prevent legal complications but also ensures the safe and efficient transport of your vehicle overseas.
International Shipping Methods
When it comes to shipping a car internationally, there are several methods to consider. The two most commonly used are container shipping and RORO (Roll-On/Roll-Off) shipping.
Container shipping is a preferred method for shipping high-value cars internationally. It involves loading the vehicle into a secure container, which is then loaded onto a cargo ship. This method provides excellent protection for the vehicle but typically comes at a higher cost.
On the other hand, RORO shipping is often the more economical option. In this method, the vehicle is driven directly onto the cargo ship and secured in a designated area. While this method is cost-effective and convenient, it offers less protection than container shipping.
Each method has its pros and cons, and the choice largely depends on factors such as the value of the car, your budget, and your destination port. It's important to discuss these options with your international car shipping company to determine the best method for your specific needs.
Thus, understanding the intricacies of international auto transport helps streamline the process of shipping a car overseas. With the right information and guidance, you can ensure a smooth and stress-free shipping experience.
Preparing for International Vehicle Shipping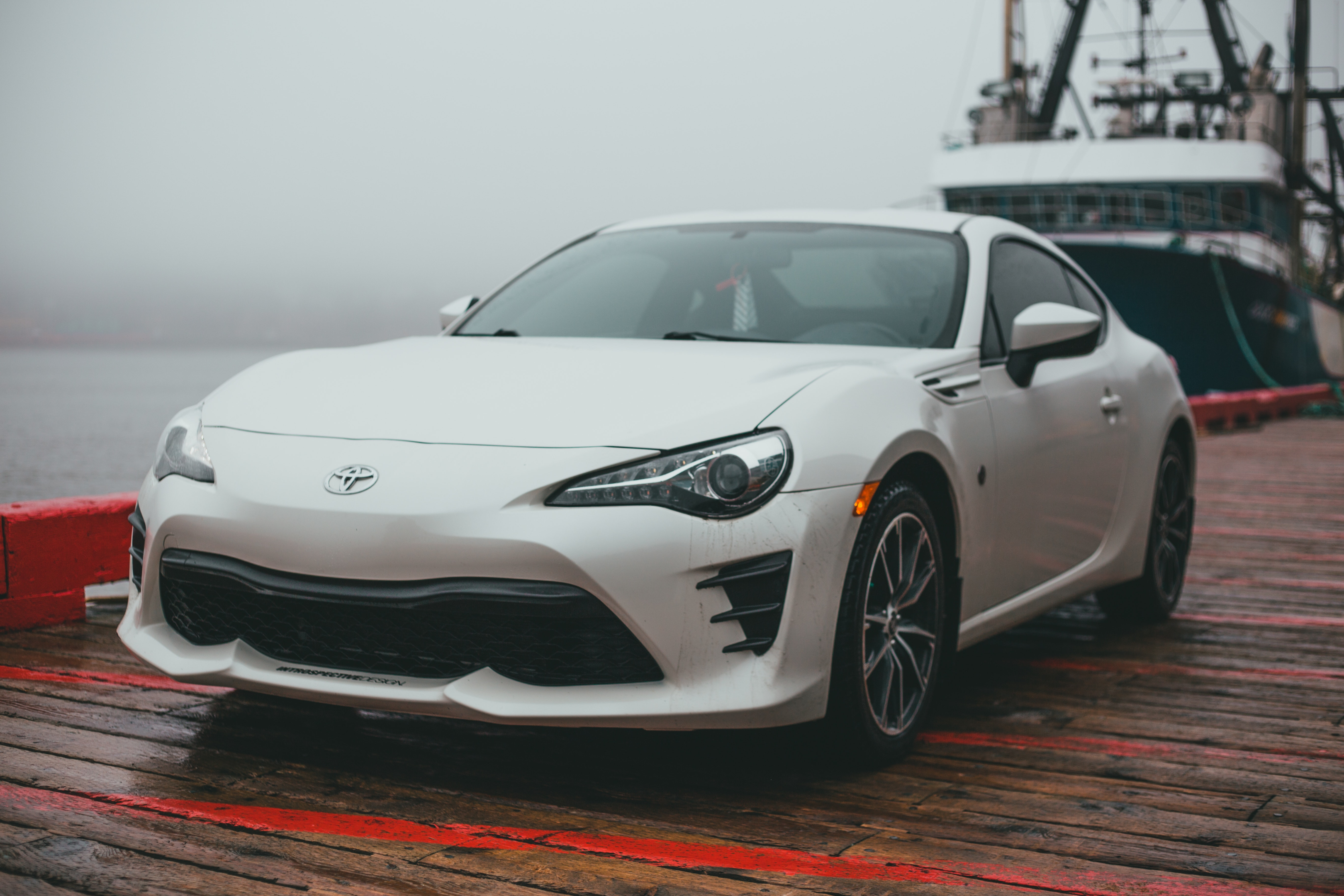 Shipping a car overseas entails more than simply booking a shipment with an international shipping company. It requires a meticulous preparation process and a clear understanding of the required paperwork and insurance. Let's delve into these areas in more detail.
Vehicle Preparation Checklist for International Transport
Getting your car ready for international car transport is a process that demands careful attention to detail. Here's a checklist to guide you through the process:
Clean your car: A thoroughly clean, both inside and out, can help you identify any pre-existing damage and make it easier for the shipping company to inspect the car.
Check the battery: Ensure that your car's battery is fully charged and securely fastened.
Empty your car: Remove any personal belongings and unnecessary items from your car. Most shipping companies only allow minimal items in the car due to international shipping laws.
Check fluids and leaks: Reduce the levels of all fluids to about a quarter of their capacity, and make sure there are no leaks. This step is important for the safety of your car during shipping.
Document the condition of your car: Take photos and make a note of any existing damage before shipping. This is essential for insurance purposes and to check the condition of your vehicle upon arrival.
Each step plays a crucial role in ensuring safe and smooth international car shipping. A properly prepared car reduces the risk of damage, delays, and extra costs.
Insurance and Documentation for International Car Shipping
Understanding the necessary documentation and the importance of insurance for international auto shipping is paramount.
The paperwork needed for international car shipping varies from one country to another but usually includes documents such as the original vehicle title, bill of sale, and proof of insurance. You may also need a copy of your passport and a declaration of dangerous goods form. Your international shipping company will provide you with a comprehensive list based on your destination.
Insurance is another critical aspect of international car shipping. It serves as your financial safety net in case of damage or loss during transit. While most international shipping companies provide basic cargo insurance, you might want to consider purchasing additional coverage, especially if you're shipping a high-value vehicle.
It's about trusting the experts. The best international car transport services will guide you through these preparation steps, helping to ensure that your vehicle arrives safely at its destination. Shipping cars internationally don't have to be daunting if you're armed with the right information and support.
Choosing an International Car Shipping Company
When your dream car or classic car needs to be shipped internationally, entrusting it to the right service provider is critical. This section will guide you on how to evaluate international car shipping companies and the key questions you should be asking before making a decision.
Evaluating International Car Transport Companies
Choosing the best international car shipping company isn't about merely opting for the cheapest quote. It's about selecting a service provider that can offer reliability, safety, and transparency. Here's what to look for when evaluating car shipping services:
Experience: Consider the company's experience in shipping vehicles to your destination country. The process of shipping a car overseas can be complex and requires expertise in handling documentation and understanding customs regulations.
Insurance Coverage: Check what kind of insurance is included in the service and whether you have the option to purchase additional coverage.
Certifications: Verify if the company is certified and licensed for international vehicle transport.
Shipping Options: Understand the shipping methods they offer. Do they provide both RoRo shipping and container car shipping?
Cost: Finally, consider the cost to ship your car internationally. Be wary of quotes that seem too good to be true; they often are.
Asking the Right Questions
Once you've narrowed down your options, it's time to delve deeper. Here are some essential questions to ask potential international car transport companies:
What documents do I need to provide for international car shipping?
What is included in your quote? Are there any additional fees I should be aware of?
What type of insurance do you offer, and what does it cover?
Understanding how international car shipping works, asking the right questions, and being aware of the ins and outs of the process can greatly ease your car's journey to its overseas destination. Remember, your car deserves not just standard transport service, but the best care and handling on its way to its new home.
The Costs of International Car Shipping
Shipping a car internationally is an investment. Understanding the costs involved can help you budget accordingly and avoid unpleasant surprises. In this section, we'll break down the factors influencing the cost and common pitfalls to avoid.
Breaking Down International Car Shipping Costs
The cost to ship a car overseas is dependent on several variables. Here's what goes into your international car shipping quote:
Destination:
The distance between the origin and the destination port plays a significant role in the cost. The further the distance, the higher the cost.
Shipping Method:
The shipping method you choose impacts the cost. RoRo (Roll-on/Roll-off) is usually cheaper than container shipping but offers less protection. Air freight shipping is the most expensive, but also the fastest.
Vehicle Size and Weight:
Larger and heavier cars require more space on the ship and may incur additional handling charges, increasing the cost.
Insurance:
The cost of insurance is determined by the value of your vehicle. Higher-valued cars will attract higher insurance premiums.
Import Duties and Taxes:
Depending on your destination country, you might be required to pay import duties and taxes, which can add significantly to the overall cost.
Additional Services:
If you opt for extra services such as door-to-door delivery or expedited shipping, your costs will increase.
Pitfalls to Avoid When Shipping Cars Internationally
Inexperience and lack of information often lead to costly mistakes when shipping cars internationally. Here's how to steer clear of the most common pitfalls:
Choosing the Cheapest Quote:
While it's tempting to go with the lowest price, remember that you often get what you pay for. A significantly lower quote could mean substandard service or hidden fees.
Not Checking Insurance Coverage:
Ensure the car shipping company's insurance coverage is adequate to cover potential damages during transit.
Not Preparing the Car:
Failure to prepare your car properly can result in damage. It's crucial to clean your car and remove personal items before shipping.
Not Understanding Import Rules:
Each country has its own import rules and regulations. Not understanding these can lead to delays, fines, or even the seizure of your vehicle.
By knowing what to expect and avoiding these pitfalls, you can ensure that the process of shipping your car internationally goes as smoothly and cost-effectively as possible.
Final Words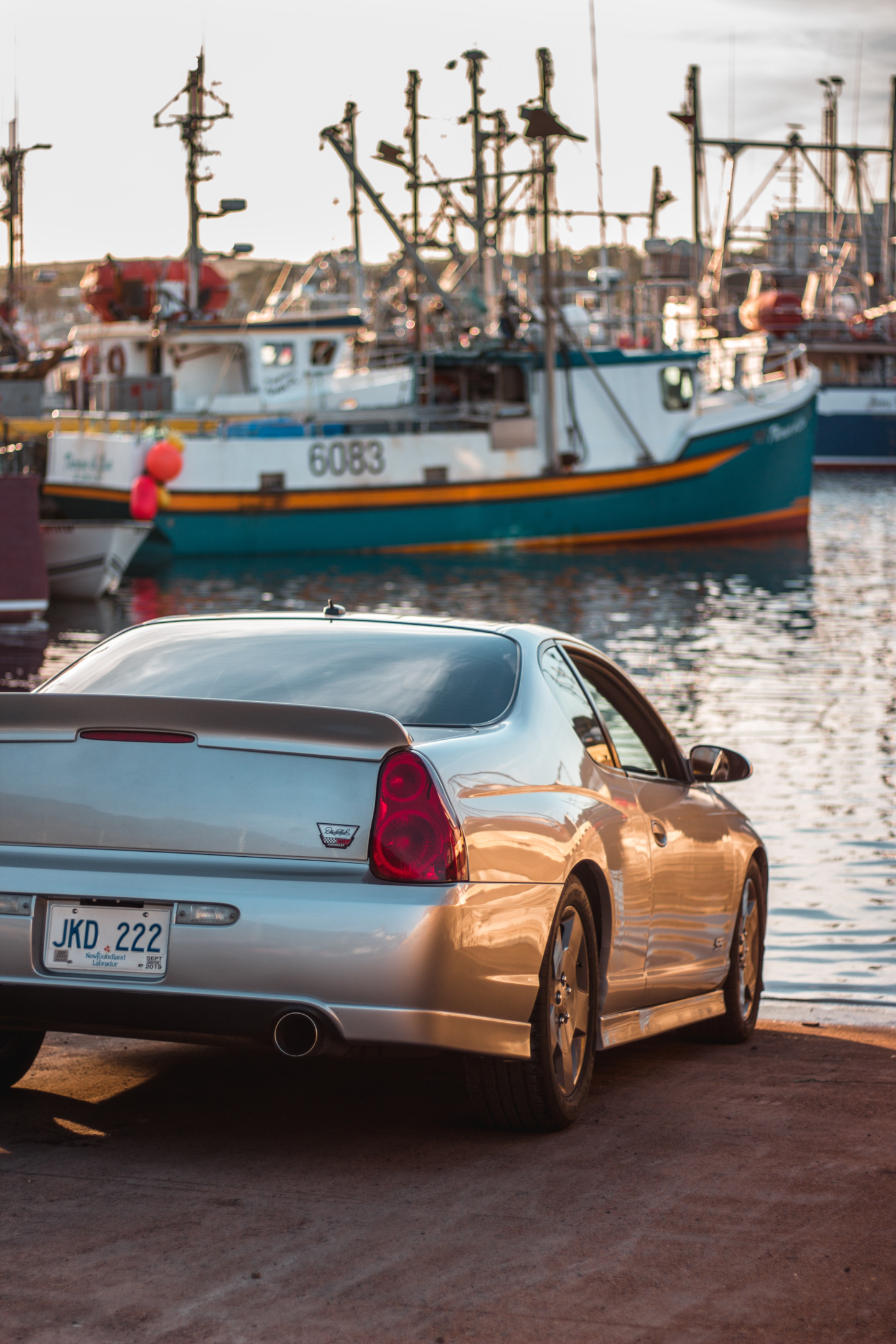 In this comprehensive exploration of international car shipping, we've traversed the highways and byways of shipping a car internationally. We've unveiled the complexity behind air freight and ocean freight options, touched on the benefits of shared container services, and uncovered the intricate regulations that govern overseas car shipping.
Shipping a car overseas is indeed an exciting, albeit daunting adventure. But remember, the process doesn't have to be as complicated as it seems. With the right information, the right choices, and the right partner, you can ship your car internationally with confidence and peace of mind.
As we've highlighted, understanding your shipment listing, choosing the best transport method, and knowing "how much does it cost?" are all essential factors in this journey. A key takeaway is that while the cheapest method might be tempting, it's crucial to prioritize value and customer satisfaction.
At Exotic Car Transport, we are always here to assist you in navigating this journey. As an esteemed member of the Better Business Bureau, we ensure a smooth overseas vehicle shipping process that balances cost and quality perfectly.
For your next international move, remember, you don't have to sail this ship alone. Why not reach out to our team at Exotic Car Transport and let us make your car shipping overseas journey less about stress and more about the exciting adventures that await?
If you found this blog post helpful, we encourage you to share it with others planning an international move. Sharing is caring, after all. Together, we can make the world of international auto transport a less daunting place.