Top 7 Vintage Car Transportation Tips for a Safe and Secure Shipping Experience
Shipping a vintage car requires careful planning and attention to detail to ensure safe and secure transportation. Enclosed trailers for auto transport are the optimal choice for new or expensive cars, providing higher protection and security than open carriers. As a result, it's crucial to work with the best car shipping companies that understand the unique requirements of transporting these valuable vehicles. This comprehensive guide will explore the top 7 vintage car transport tips to help you navigate the process and ensure a successful and stress-free shipping experience for your prized possession.
Tip 1: Choose the Right Car Shipping Service
Selecting the appropriate car shipping services for your vintage car is crucial in ensuring its safety during shipping. Before making a decision, it's essential to understand the different types of transport options available and their specific benefits.
A. Comparing Open and Enclosed Transport Options
Open transport is a common choice for shipping vehicles, as it is typically more affordable and widely available. However, it exposes the car to outdoor elements, road debris, and potential weather-related damage. While open auto transport may be suitable for standard vehicles, it is not the best option for vintage cars requiring extra transit protection.
Enclosed transport, on the other hand, shields your vintage car from external factors, providing a higher level of protection. This option is particularly beneficial for classic cars, as they are more susceptible to damage and often have a higher value. Although an enclosed trailer may come with a higher car shipping quote, the investment is well worth it to ensure your vintage car's safety.
B. Benefits of Enclosed Transport for Vintage Cars
Choosing an enclosed transport service for cars provides several benefits when shipping vintage vehicles:
Protection from the elements: Enclosed transport keeps your vintage car shielded from harsh weather conditions, road debris, and dust, preserving its pristine condition.
Enhanced security: Enclosed car carriers offer better security against theft or vandalism, as the vehicle is hidden from view and securely locked within the trailer.
Specialized handling: Auto transport companies often have experienced truck drivers and staff who are familiar with handling and caring for vintage cars, ensuring your vehicle receives the attention it deserves.
C. Finding the Best Car Shipping Company
Seek recommendations: Ask for recommendations from fellow classic car enthusiasts, car clubs, or online forums. This can provide valuable insights into the experiences of others who have used similar auto-shipping services.
Research online: Check for reviews and testimonials on various platforms, such as Google, Yelp, and the Better Business Bureau. This will help you gauge past clients' overall satisfaction with the auto transport services.
Verify credentials: Look for memberships in industry organizations like the Federal Motor Carrier Safety Administration (FMCSA) and the American Moving & Storage Association (AMSA). These affiliations indicate a commitment to meeting auto transport industry standards.
Tip 2: Research and Evaluate Classic Car Shipping Companies
After determining whether enclosed auto shipping is the right option for your vintage car, it's essential to thoroughly research and evaluate potential classic car transport companies you may hire. This will help you find a reputable auto transporter that understands the unique requirements of transporting vintage vehicles.
A. Checking Online Reviews and Testimonials
Look for auto transporters with consistently high ratings and positive feedback. Begin by searching for customer reviews and testimonials on various platforms. This will give you an idea of past clients' overall satisfaction with the company's classic car transport services.
B. Verifying Company Credentials and Certifications
Ensure the auto shipping company has the credentials and certifications to operate legally. Check for valid licenses, such as a USDOT (United States Department of Transportation) number and an MC (Motor Carrier) number issued by the FMCSA (Federal Motor Carrier Safety Administration). Additionally, inquire about any affiliations with industry organizations, such as the American Moving & Storage Association (AMSA), which demonstrate a commitment to industry best practices.
C. Evaluating Years of Experience in Vintage Vehicle Transportation
Experience plays a significant role in the ability of an auto transport company to handle and care for your vintage car properly. An auto shipping company with several years of experience in vintage car transport is more likely to be familiar with the intricacies of safely and securely moving vintage vehicles. Look for providers with a proven track record of successfully shipping classic cars similar to yours.
By thoroughly researching and evaluating potential classic car transport companies, you can find a reliable and trustworthy auto transport broker to entrust with your valuable vintage vehicle. This will ensure a safe and secure car shipping experience and give you peace of mind.
Tip 3: Properly Prepare Your Vintage Car for Shipping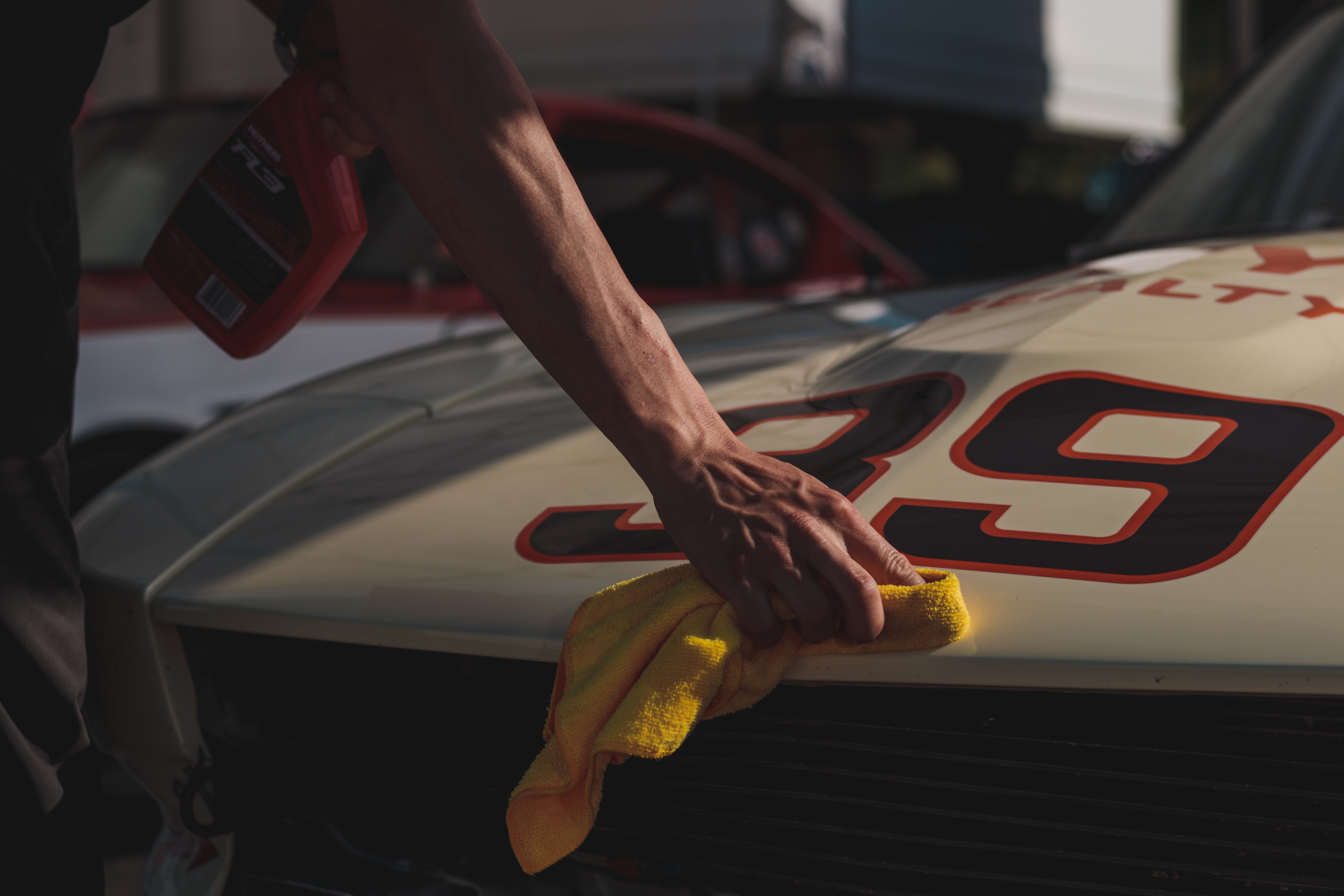 Once you have chosen a reputable classic car transport company, the next crucial step is to properly prepare your vintage asset for the vehicle shipping process. By following these guidelines, you can minimize the risk of damage during transit and ensure a smooth auto transport experience.
A. Cleaning and Maintenance Before Transport
Before handing your vintage car over to the standard car transport service, it's essential to have it cleaned and serviced. A thorough cleaning will make spotting and documenting any pre-existing damages or issues easier, so get it to a car wash or do some hard work yourself. Additionally, performing necessary maintenance checks will ensure your car is in good condition before the auto transport. Be sure to address any fluid leaks, as they can cause damage to other vehicles during transport. Also, ensure the tires are properly inflated and the battery securely fastened.
B. Documenting Pre-Existing Damages with Photos
To protect yourself in the unlikely event of damage during auto transport, it's essential to document your vintage car's current condition. Take detailed, high-quality photographs of your car's exterior, interior, and engine bay from multiple angles. This will serve as a visual record of your vehicle's pre-shipping state and can be useful when verifying the condition of your car upon delivery. Keep all the car shipping information together for easy tracking later.
C. Removing Personal Items and Valuable Components
Before shipping your vintage car, remove any personal items and valuable components from the vehicle. Personal items left in the car can add unnecessary weight and may not be covered by the auto transport company's insurance policy. Additionally, valuable components, such as aftermarket stereo systems or custom parts, should be removed to minimize the risk of theft or damage during transit. Store these items safely and securely until your vintage car arrives at its destination.
By taking the time to prepare your vintage car for shipping properly, you can help ensure its safety during transit and minimize the risk of potential issues. These steps will contribute to a smooth and successful shipping experience, allowing you to focus on the excitement of receiving your vintage vehicle at its new destination.
Tip 4: Understand Your Insurance Coverage Options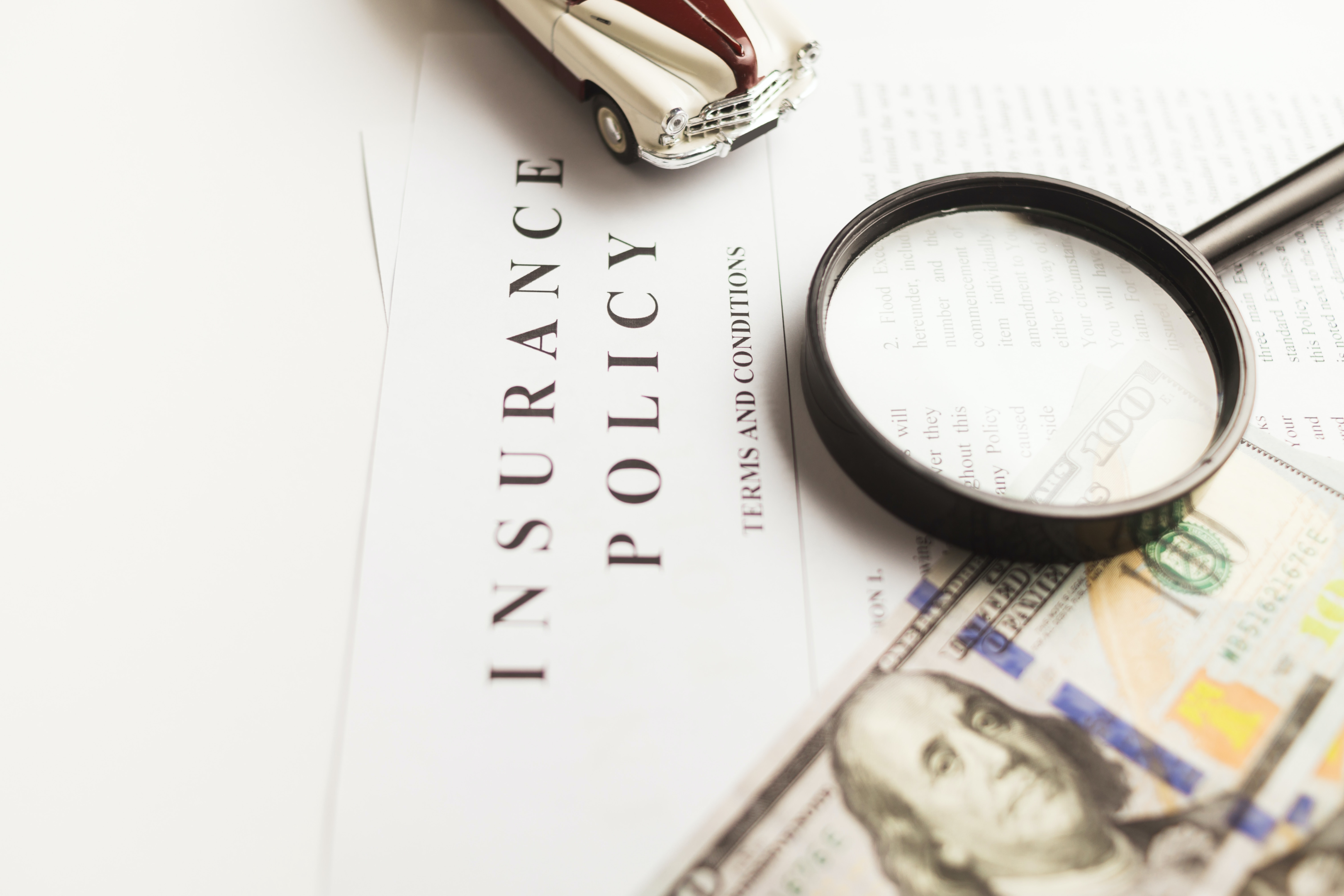 When you ship a car, it's essential to be well-informed about the available cargo insurance coverage options. This will help you make an educated decision and ensure your valuable vehicle is adequately protected during transit.
A. Evaluating the Insurance Policy of Auto Shipping Companies
Start by reviewing the insurance policy to understand the coverage offered by the auto transport company vintage car. Ask whether they carry liability insurance and for a copy of the policy to check for crucial details like coverage limits, deductibles, and exclusions. Ensure the coverage provided aligns with the value of your vehicle and covers potential risks during shipping cars.
B. Considering Additional Insurance for Valuable Vehicles
In some cases, the auto transport company's insurance coverage may not be sufficient for your vintage car, especially if it is exceptionally valuable or rare. In such instances, you might consider purchasing additional insurance to keep your vehicle insured and your car shipping quotes within budget. Consult with your personal insurance provider about options for extending your existing auto policy or obtaining a separate policy for the shipping process.
C. Understanding the Claims Process in Case of Damages
While damages during transit are rare, especially when using enclosed car transport services, it's essential to understand the claims process should any issues arise. The company offering car shipping services should detail its procedure for filing claims, the documentation required, and the expected timeframe for resolution. Being well-informed about the claims process will make it easier to address any potential damages quickly and efficiently.
By understanding your insurance coverage options and the claims process, you can ensure that your vintage car is adequately protected during car shipping. Knowing that your valuable vehicle shipment is safeguarded throughout its journey will give you peace of mind.
Tip 5: Maintain Clear Communication with Your Vehicle Shipping Company
Effective communication with your vehicle shipping company is vital to ensuring a successful and stress-free shipping experience for your vintage car. By maintaining open lines of communication, you can stay informed about the progress of your shipment and address any concerns promptly.
A. Discussing Pick-Up and Delivery Expectations
Before finalizing the arrangements with your auto transport company, make sure to discuss the details regarding pick-up and delivery. Confirm the expected timeframes for pick-up and delivery and clarify whether the auto transport service will be door-to-door or terminal-to-terminal. By establishing clear expectations upfront, you can avoid potential misunderstandings or delays during the car shipping process.
B. Staying Informed About the Transport Progress
Ask your car shipping company about the available methods for tracking your vintage car's progress during transit. Most auto transport companies charge nothing for online tracking or regular updates via phone or email. By staying informed about the status of your shipment, you can have greater peace of mind and make any necessary arrangements for receiving your vehicle at its destination.
C. Ensuring You Have a Point of Contact Throughout the Shipping Process
It's essential to have a designated point of contact within the auto shipping company who can address any questions or concerns you may have throughout the car shipping process. Depending on the company's structure, this could be a dedicated customer service representative or your truck driver. Having a point of contact ensures that you can quickly address any issues that may arise during the auto-shipping process and receive prompt updates on your vintage car's status.
Maintaining clear communication with your car shipping company is crucial to a successful vintage car shipping experience. By discussing expectations, staying informed about the auto transport cost and progress, and having a point of contact, you can ensure a smooth and stress-free move from start to finish.
Tip 6: Inspect Your Vintage Car Upon Delivery
Once your vintage car arrives at its destination, it's essential to carefully inspect its condition before accepting the delivery. This will allow you to address any potential issues promptly and get your vehicle shipped safely and securely.
A. Checking for Any New Damages or Issues
Upon delivery, thoroughly examine your vintage car for any new damages or issues that may have occurred during auto transport. Compare the vehicle's current condition with the pre-shipping photographs you took and check for any discrepancies. Be sure to inspect the car's exterior and interior, paying close attention to areas that may be more susceptible to damage, such as the paintwork, chrome trim, and glass components.
B. Comparing the Vehicle's Condition with Pre-Shipping Photos
Using the pre-shipping photos as a reference, assess whether any new damages or issues have arisen during transit. If you identify any discrepancies, document them with photographs and detailed notes. This will serve as evidence of the vehicle's condition upon delivery and can be helpful in the event of a claim.
C. Addressing Any Concerns with the Car Shipping Company Immediately
If you discover any new damages or issues during auto shipping, it's crucial to address them with the transport company immediately. Inform your point of contact within the company about your concerns and provide any necessary documentation, such as photographs and notes. The sooner you report any issues, the easier it will be to resolve them and, if necessary, initiate the claims process.
By carefully inspecting your vintage car upon delivery and promptly addressing any concerns, you can ensure that your valuable vehicle has been transported safely and securely. This final step of car shipment will provide you with peace of mind, knowing that your vintage car arrived at its destination in the same condition in which it was entrusted to the transport company.
Tip 7: Plan Ahead & Be Flexible with Your Vintage Car Shipping Schedule
When it comes to shipping your vintage car, proper planning and flexibility can make a significant difference in ensuring a smooth and stress-free experience. When you ship a car overseas, you should allow ample time and stay open to slight adjustments in your shipping schedule to avoid last-minute issues and ensure your valuable vehicle is transported safely and securely.
A. Allowing Sufficient Time for the Shipping Process
One of the essential aspects of planning your vintage car shipping is to allow sufficient time for the entire process. Keep in mind that factors such as weather conditions, traffic, and other unforeseen circumstances can impact the transport timeline. To avoid potential delays or conflicts with your schedule, it's best to plan your vintage car shipping well in advance and account for any potential delays. The best auto transport companies offer alternate solutions in case of such events.
B. Understanding Seasonal Fluctuations in Vehicle Transport
Vehicle transport demand can fluctuate depending on the season, with certain times of the year experiencing higher shipping volumes. For instance, summer tends to be busier as people transport cars due to increased car sales, relocations, and vacations. Awareness of these seasonal fluctuations can help you plan your vintage car shipping more effectively and save on car shipping prices during less busy periods.
C. Being Flexible with Your Pick-Up and Delivery Dates
While having a preferred pick-up and delivery date in mind is essential, it's also crucial to be flexible with your schedule. Car shipping companies may encounter unexpected delays or changes in their routes, which could impact your shipping timeline. By being open to slight adjustments in your auto transport pick-up and delivery dates, you can ensure a smoother shipping experience and avoid potential conflicts or stress.
Planning and being flexible with your vintage car shipping schedule will contribute to a more enjoyable and stress-free experience and prevent unnecessary addition to the final price. By allowing ample time for the shipping process, understanding seasonal fluctuations, and being open to adjustments in your schedule, you can ensure that your valuable vehicle is transported safely and securely to its delivery location.
Conclusion: Safeguard Your Vintage Car Investment with Enclosed Auto Transport Services
Ensuring the safe and secure transportation of your vintage car is of paramount importance, especially when dealing with luxury or classic vehicles that carry significant value. By following the top 7 vintage car transport tips outlined in this guide, you can maximize protection and value for your investment.
An enclosed trailer from the best car shipping companies, such as ExoticCarTransport, is the ultimate choice for single cars, providing higher protection and care during transit. Trusting your vintage vehicle to the experts at ExoticCarTransport will give you peace of mind and confidence that your prized possession will arrive at its destination in pristine condition. Get in touch with us now for accurate estimates on your car shipping costs.