Leave the Logistics to Us: Experience Hassle-Free Transport RV Service
Did you know that there are over 9 million RV owners in the United States? For these folks, owning a travel trailer, 5th wheel, or larger trucks is about the joy of the open road and the freedom to explore. But what happens when the time comes to move their beloved vehicle across the state or even across the country? And how can they ensure that their RV, whether it's brand new or lovingly maintained for years, will arrive safely and in the same vehicle condition as when it started the journey?
We at Exotic Car Transport have compiled a detailed guide on everything you need to know about RV transport. From understanding the industry's nuances to tips for selecting the right service, this guide is your one-stop resource. So whether you're a seasoned RV owner or a newbie just getting your feet wet, we're here to guide you through the intricacies of RV transportation.
Understanding RV Transport
A. The Basics of RV Transport and Its Significance
If you've ever needed to move an RV without driving it yourself, you've likely come across RV transport services. These services are designed to assist RV owners in safely and efficiently relocating their recreational vehicles. As more people embrace the RV lifestyle, the significance of these services has grown. By offering a convenient solution to a unique logistical challenge, RV transport companies are filling a vital niche in the market.
Finding RV transport services that align with your needs is crucial. The best RV transport company is one that guarantees safety, timeliness, and cost-effectiveness. While considering the RV transport cost, it's essential to factor in the value of professional handling, specialized equipment, and the peace of mind these services provide.
B. Different Types of RV Transport
RV transporters offer a variety of methods to move your beloved travel trailers. Here's a brief introduction to the different types of RV movers and their operations.
1. Drive-Away Service
This type of RV transport service involves professional drivers who drive your RV to the desired destination. The "Tow Away" RV services fall under this category where the transporter tows away your RV using a power supply to maintain essential functions. It's a practical solution for fully motorized RVs and those RV trailers that can be hitched to a pickup truck.
2. Flatbed Trailer Service
The RV transportation method involves special equipment like flatbed trailers. Here, your RV is loaded onto a large trailer for transport. It's an excellent option for non-motorized RVs and those with mechanical issues that prevent them from being driven.
3. Multiple RVs Hauling
For larger transport needs, some companies, often known as RV haulers, provide haul multiple RVs service. This service uses large cargo trailers to transport several RVs simultaneously. This method is usually a cost-effective option when transporting RVs over long distances.
4. Enclosed RV Shipping
If you want maximum protection for your RV, you might consider an RV shipping company that offers enclosed RV shipping. Your RV will be placed inside a covered trailer, protecting it from the elements and road debris.
C. Getting an RV Transport Quote
Remember, when you're ready to engage these services, don't hesitate to ask for an RV transport quote. This way, you'll find RV transport services that are not just high quality, but also align with your budget.
Understanding the various types of RV transporters and their operations can help you make an informed decision that meets your specific RV transportation needs. Whether you have travel trailers, cargo trailers, or other types of RV trailers, there's an RV transport company that can cater to your unique requirements.
The Need for RV Transport Services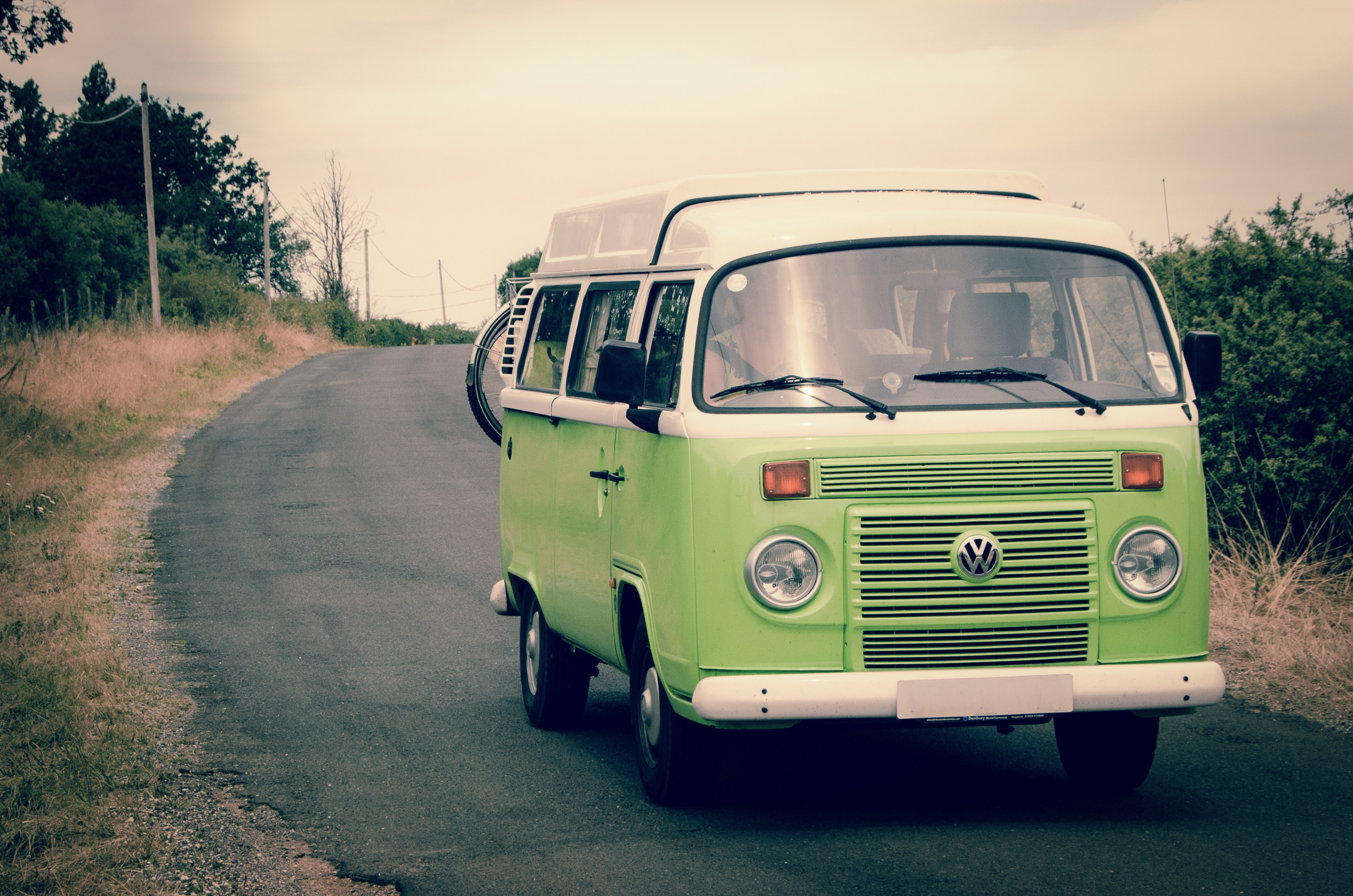 A. Why RV Owners Might Need Professional Transport
Being an RV owner is all about freedom and mobility, but there are times when driving your RV yourself isn't practical or desirable. That's where professional RV transport services come in. The most common scenarios include:
Buying or selling an RV: If you've just bought a new RV from a distant location or sold your RV to an out-of-town buyer, you'll need RV transport companies to handle the move.
Seasonal moves: Some RV owners spend summers in northern states and winters in southern states. Instead of undertaking these long journeys themselves, they often rely on professional RV transporters.
RV repairs: If your RV needs significant repairs and can't be driven, an RV transport company can help get it to a repair facility.
Avoiding wear and tear: If you're concerned about adding mileage or enduring the rigors of the road, professional RV shipping offers a solution.
B. Issues with DIY Transport
Many RV owners initially consider moving their RVs themselves, only to confront common DIY transport issues. These include:
Licensing and insurance:
If your RV is a large class A motorhome, you might need a special license to drive it. Insurance coverage can also be a hassle.
Physical stress:
Driving an RV long distances can be physically demanding and exhausting, not to mention the challenges of maneuvering such a large vehicle.
Cost:
It's easy to underestimate the costs of a DIY move. When you consider fuel, accommodation, food, and potential mechanical issues, the RV transport cost by professionals often ends up being a more economical choice.
Services Offered by RV Transporters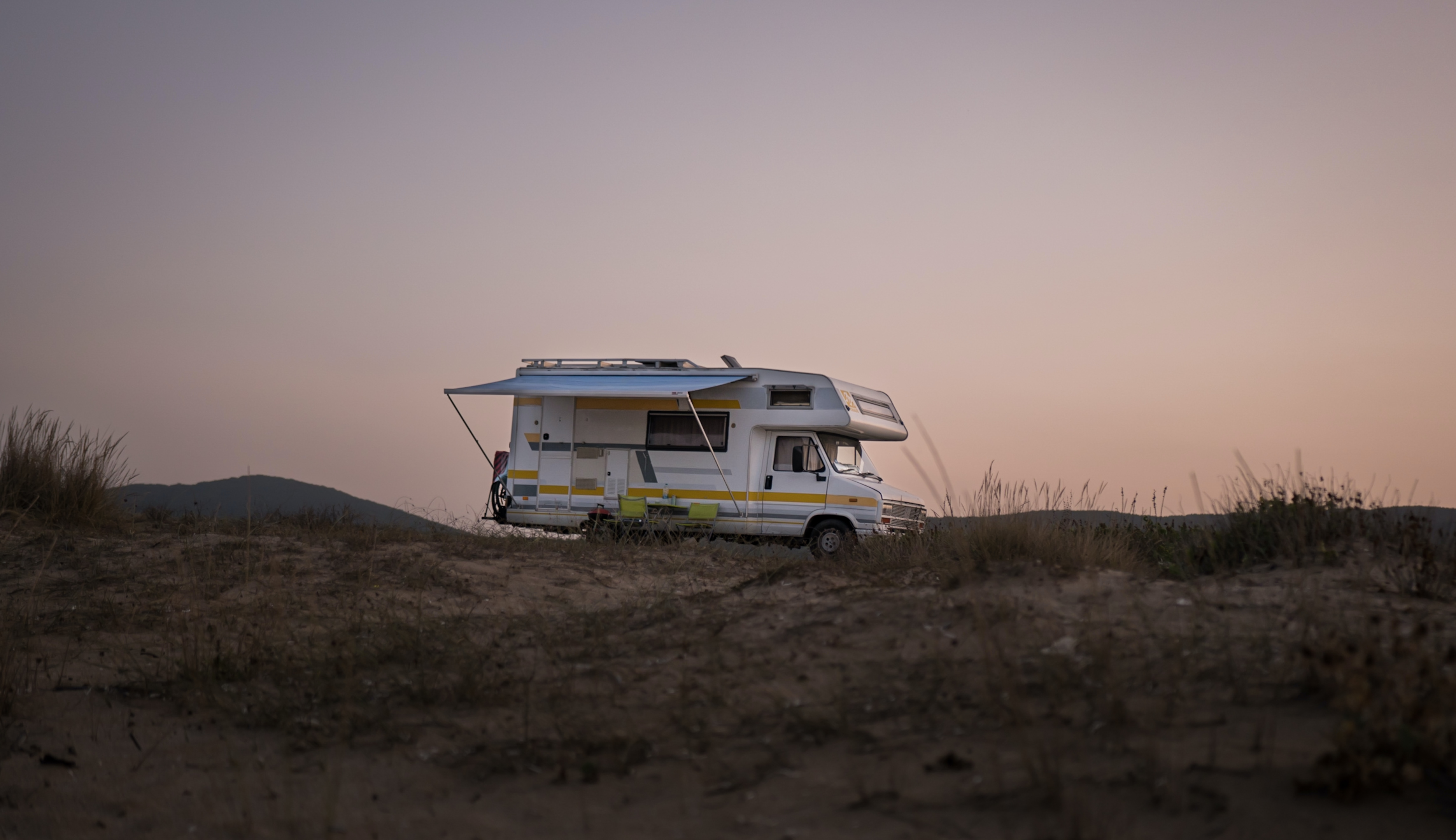 A. What Services Do RV Transporters Provide?
Searching for "RV transporters near me" or "RV moving service near me" should yield a variety of services designed to make your RV shipping as smooth and stress-free as possible. These typically include:
Transport services: This is the core service offered by any RV transport company. It involves safely transporting your RV trailer from a pickup location to your specified delivery location. RV haulers use specialized equipment and vehicles to ensure your RV is transported securely and efficiently.
RV Hauling: Some RV owners have RVs that aren't designed to be driven, like fifth wheel and toy haulers. For these towable RVs, RV transporters offer hauling services. This method involves special equipment to safely tow away services your RV to its destination.
Power Supply: To maintain the critical functions of your RV, transport services can provide a power supply during transit.
Quotes: Many RV transport companies offer free RV transport quotes online. This can help you estimate the cost of your RV move and compare prices between different providers.
B. Spotlight on Additional Services
In addition to the primary function of moving your RV, transport companies also provide a variety of additional services, including:
Insurance: Most reputable RV transport services offer insurance coverage to protect your RV during transit. This gives you peace of mind knowing that if any damage occurs, you will be covered.
Storage: If you're not ready to take delivery immediately, some RV transport services offer storage facilities. Your RV can be securely stored until you're ready for it.
Vehicle Tracking: To keep you updated on the progress of your RV transported, many services provide vehicle tracking. This lets you know exactly where your RV is at any given time during its journey.
C. Camper Transport vs. Camper Moving Services
It's worth noting the difference between camper transport and camper moving services. Camper transport generally refers to the relocation of camper trailers from one place to another. In contrast, camper moving services involve not only the transportation of the camper but also additional services like setting up the camper at the new location, ensuring that all utilities are properly connected, and even moving personal items within the camper. Depending on your needs, you might find one service more beneficial than the other.
All in all, whether you have a travel trailer or a 5th wheel, professional RV transporters offer a comprehensive range of services designed to make your RV move as smooth and hassle-free as possible. Armed with the best RV hauler and a solid RV shipping quote, you're one step closer to your recreational vehicle adventure.
How to Choose the Right RV Transport Service
A. Key Tips and Advice
When it comes to RV transport, you need a service you can trust. Here are a few tips and pieces of advice to keep in mind when selecting the right RV transport service:
Reputation Matters: Look for an RV transport company with a solid reputation. Online reviews and word-of-mouth referrals can provide valuable insight into a company's reliability, customer service, and overall performance.
Understand the Services: Be clear about what services you need. Do you simply need your RV trailer transported, or are you looking for a more comprehensive RV moving service that includes set-up and connection at the delivery location?
Get a Quote: It's important to understand the cost before making a decision. Request an RV transport quote from potential companies. The best RV hauler will provide a quote that is not only competitive but also transparent, with no hidden fees.
Ask About Insurance: Make sure the RV shipping company offers insurance to protect your recreational vehicle during transit. This provides peace of mind and financial protection in the unlikely event of damage or loss.
Check Their Equipment: Reliable RV transporters should have proper equipment and vehicles to handle different types of RVs, from travel trailers to fifth wheel and toy haulers. If you own a towable RV, the company should have the necessary gear for tow away services.
B. What to Look for in an RV Transportation Service Near Me
If you're considering local "RV transportation service near me", here are a few additional things to look out for:
Local Knowledge: A local RV transport service should have an in-depth knowledge of the area, including best routes, potential traffic issues, and local regulations related to RV transport.
Timely Pickup and Delivery: The RV transport company should be able to offer timely and reliable pickup and delivery services. Make sure they can work with your schedule and meet your specific pickup and delivery needs.
Customer Service: Good customer service is crucial. The RV transporter should be responsive, helpful, and able to answer all your questions and concerns regarding your RV move.
Track Record: Look for an RV transport service with a proven track record. Ask about their experience transporting RVs similar to yours and request references if possible.
By keeping these considerations in mind, you'll be better equipped to select an RV transport service that meets your needs, offers peace of mind, and ensures your RV arrives at its new home safely and efficiently.
Why Opt for Professional RV Transport
Choosing professional RV movers instead of trying to move your RV by yourself can make the experience significantly less stressful and safer. Below we will discuss the advantages of using professional RV transports and the potential risks avoided by opting for expert service.
A. The Benefits of Using Professional RV Movers
There are several reasons why you should opt for professional trailer transport services when moving your recreational vehicle:
Efficiency: Professional RV haulers have the experience and know-how to transport your RV safely and efficiently. They're well-versed with the logistics involved in moving travel trailers, 5th wheels, and other vehicles across the country.
Equipment: RV transport companies are equipped with the necessary gear to ensure safe transport. Whether you're moving a 5th wheel or require an RGN trailer for a larger unit, professional RV movers have the equipment for the job.
Peace of Mind: Entrusting your valuable RV to professionals provides peace of mind. You can rest easy knowing that the transport company has the experience and skills necessary to get your RV from the pick-up location to your destination without incident.
Insurance: Professional RV movers carry insurance that protects your vehicle during the move. In the unlikely event of damage or loss, you're covered.
B. Risks Avoided by Employing Professionals
Choosing to handle the RV transport yourself can lead to a number of potential risks, which can be avoided by opting for a professional company:
Damage to RV: Without the right equipment or expertise, there's a risk of damaging your RV during the move. Professional movers know how to properly secure and transport your RV, reducing the risk of damage.
Personal Injury: Moving an RV can be physically demanding and potentially dangerous if not done correctly. By hiring professionals, you avoid the risk of personal injury.
Legal Issues: Transporting an RV involves adhering to certain legal requirements. Professional RV movers understand these regulations and ensure that all legal requirements are met, avoiding potential fines or penalties.
Time and Effort: Moving an RV can be a time-consuming task. By hiring a professional, you free up time that can be spent on other important aspects of your move.
Overall, the benefits of hiring professional RV movers greatly outweigh the cost and potential risks of moving the RV on your own. By entrusting this task to professionals, you can focus on the excitement of your new adventure rather than the logistics of the move.
Final Word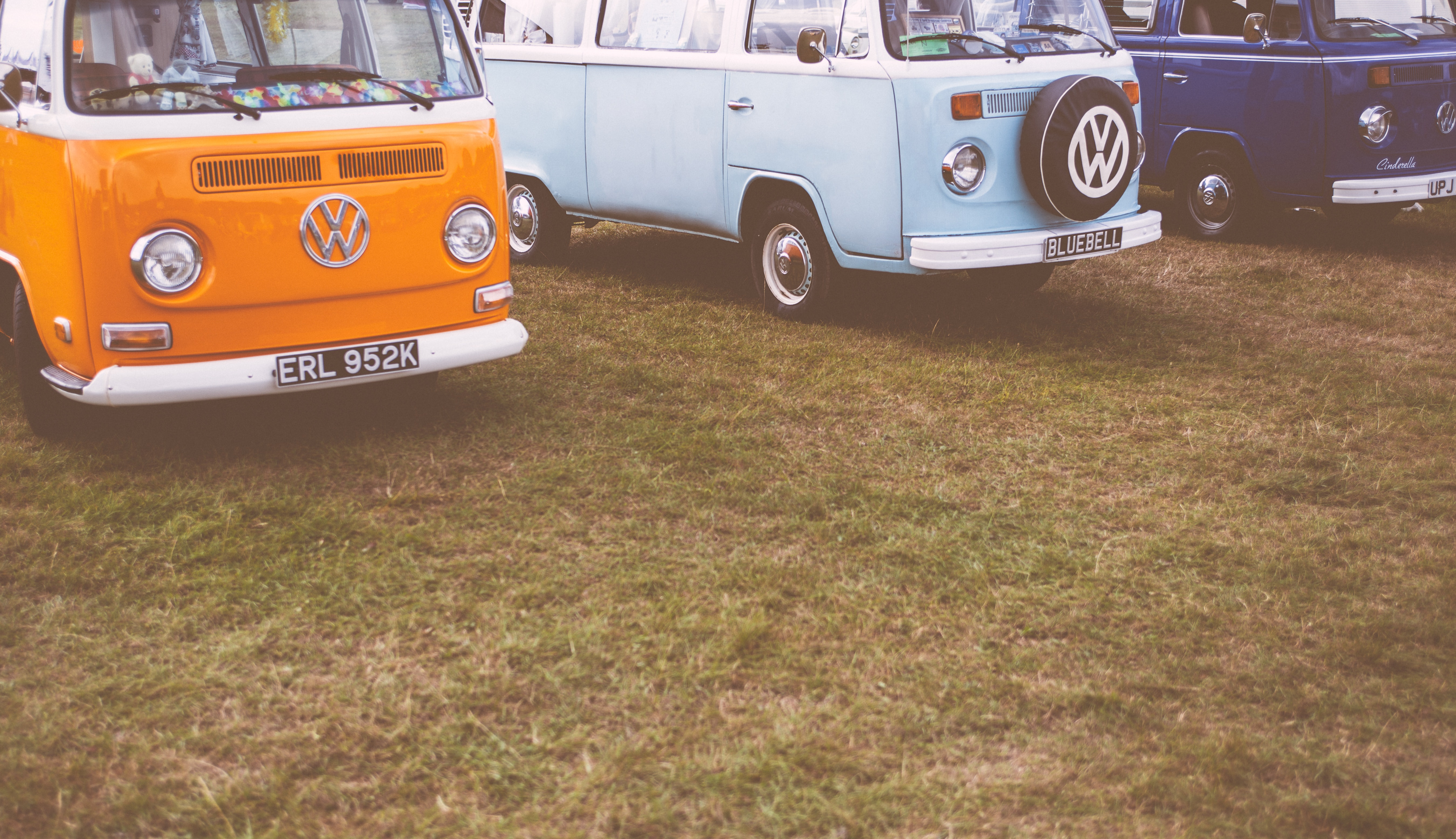 In the world of RV ownership, the adventure truly is in the journey. And while the logistics of moving your RV from point A to point B can feel overwhelming, remember that you're not alone. With the right professional RV transport service, this process can be smooth, efficient, and most importantly, stress-free.
By understanding your options, doing your research, and making informed decisions, you can ensure that your RV – whether it's a travel trailer, a 5th wheel, or one of those larger trucks – arrives at its destination safely and in the same vehicle condition as when it started the journey.
Remember, when you're ready to ship your RV, Exotic Car Transport is here to provide a seamless, hassle-free experience. With our years of experience, skilled team, and commitment to customer service, we're ready to make your RV transport as smooth as possible.
The journey awaits – and we can't wait to help you get there. Don't hesitate to reach out to us for an RV transport quote or if you have any queries. Happy travels!