Auto Transport Companies MN: Delivering Quality Service Every Mile of the Way
What's the most stress-free way to ship a car from one populated city to another? Perhaps you're relocating to the Twin Cities and need your cherished vehicle by your side. With Exotic Car Transport, we are dedicated to offering top-notch car transport services that leave you worry-free. We ensure that from the very beginning, our process is transparent and our service impeccable.
According to IBISWorld, as of 2021, the car transport services industry in the US generated $12 billion in revenue. This statistic underscores the critical role of these services in our lives, whether for businesses transporting fleets or families moving cross-country.
In Minnesota, a northern part of the country known for its lakes and bustling cities like Minneapolis MN, the demand for shipping services has soared. The reasons are varied, ranging from people moving to populated cities like Maple Grove or taking advantage of the popular routes for auto shipping.
Throughout this guide, we will walk you through the whole process of car shipping, from understanding car transport services, tips on how to get the best deal, to what to do when your vehicle finally arrives. We'll cover key tips like choosing between an open or enclosed carrier and why your driver's license is essential in the shipping process.
Understanding Car Transport
The Basics of Car Transport
Car transport, at its core, is about moving vehicles from one location to another. This could involve moving cars within Minnesota or other states, or even across international borders. It is a service provided by auto transport companies, like those in MN, which specialize in the safe and efficient transport of vehicles. From your everyday sedan to luxury sports cars and classic models, MN auto transport services handle a wide range of vehicles.
The Importance of Reliable Minnesota Car Shipping Companies
Choosing a reliable car transport company is of utmost importance. After all, your vehicle is a valuable asset, and you want to ensure it is in safe hands. Reliable Minnesota car shipping companies will provide secure and efficient services, prioritizing the condition and timely delivery of your vehicle. MN auto shipping services ensure your peace of mind, allowing you to focus on other aspects of your relocation or car sale process.
Variety of MN Car Transport Services
Car transport companies in Minnesota offer a variety of services tailored to meet different needs. A popular option is open transport, where vehicles are shipped on an open trailer. This is a cost-effective method and is commonly used for shipping multiple cars simultaneously.
However, if you have a classic, exotic, or high-value car that needs extra protection, you might want to consider enclosed transport. MN car hauling services offer enclosed carriers that provide maximum protection from road debris and weather elements.
It's worth noting that while car shipping services are designed to cater to a wide range of needs, each auto transport company might have its own specific offerings. This is why it's important to research and find the company offering the right mix of services for your specific needs. From Brooklyn Park to other surrounding areas in Minnesota, rest assured, there is a car transport service ready to make your car's journey a smooth one.
Remember, whether it's auto transport within Minnesota or to another state, professional car shipping companies will provide you with the necessary support and guidance to make the process as hassle-free as possible.
The Rise of Car Shipping Companies in Minnesota
The Evolving Landscape of the Minnesota Car Transport Industry
The Minnesota car transport industry has witnessed significant growth in recent years. This expansion is fueled by the concerted efforts of MN auto transport companies, who continuously strive to improve their offerings and customer service. They remain up-to-date with the latest advancements in vehicle transportation, consistently providing services that align with the evolving needs of customers. The availability of an array of car transport services, from open transport to enclosed options, underlines the diversity and adaptability within the Minnesota auto transport sector.
The Increasing Demand for Car Shipping in Minnesota
The demand for car shipping in Minnesota has been on a steady incline. One primary reason for this surge is the increasing population mobility. Whether it's individuals moving for work or businesses expanding their operations, the need for reliable auto shipping services has never been more pronounced. The Minnesota car shipping companies have risen to this challenge, providing seamless services across the state and even to other parts of the country.
Moreover, Minnesota's flourishing car sales market has also contributed to this demand. With MN auto transport services, customers can purchase vehicles from anywhere in the state, or even across the country, and have them delivered to their doorsteps. The convenience of having the vehicle shipped, rather than driving it back, is a significant factor behind the rising popularity of these services.
The Role of Car Hauling Services in the Wider Minnesota Economy
The rise in car shipping services is not just confined to individual convenience or business operations. MN car hauling services play a pivotal role in the broader Minnesota economy. From facilitating seamless transportation for car dealerships to providing essential support for events like car shows and races in Brooklyn Park and other surrounding areas, these auto transport companies are integral to many aspects of life in Minnesota.
The steady rise of the car shipping industry in Minnesota is a testament to the industry's adaptability and the increasing trust that Minnesotans place in professional auto transport services. Whether it's shipping a new car home or moving a vehicle across state lines, Minnesota's car shipping companies have it covered.
Criteria for Choosing a Car Transport Company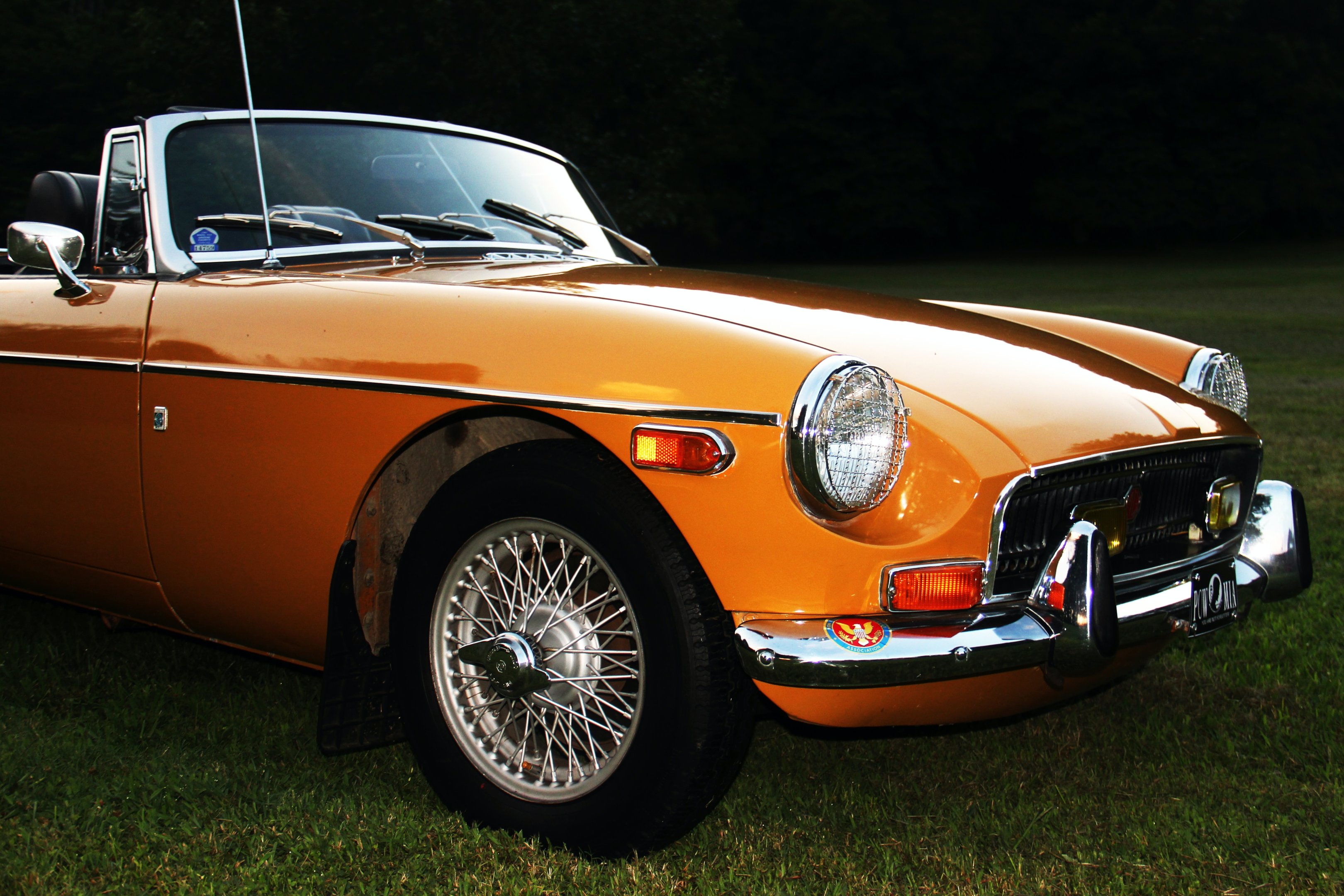 Assessing the Auto Transport Experience
The car shipping process involves a lot of moving parts, and experience in the auto transport industry is crucial. When considering Minnesota auto transport companies, look for ones that have been in the business for several years. These companies typically have established processes and can navigate the complexities of auto shipping with ease. Moreover, they are more likely to have developed robust networks across Minnesota and surrounding areas like Brooklyn Park and Maple Grove, enabling them to offer seamless and reliable auto transport services.
Understanding the Importance of Customer Reviews
In addition to auto transport experience, customer reviews offer valuable insights into a company's service quality and reliability. Prospective customers should take the time to research and read reviews about Minnesota auto transport services before making a decision. These reviews can reveal information about a company's communication, timeliness, the condition in which the car arrived, and other important factors.
Licensing and Insurance Coverage: Non-negotiable Factors
Licensing is another crucial consideration when selecting an auto transport company. Ensure that the Minnesota car transport service you choose is registered with the Department of Transportation. Additionally, ask about their insurance coverage. Accidents, though rare, can occur during transit. The right insurance coverage ensures that any damage to your vehicle during auto transport is adequately compensated.
The Role of Price in Choosing an Auto Transport Company
Although the cheapest car transportation options might seem appealing, they may not always provide the best value. It's essential to get quotes from multiple auto transport services, but don't let price be the sole determining factor. Instead, consider what's included in that price. Does the company offer door-to-door service? How about enclosed transport for added vehicle protection? Make sure you're comparing apples to apples when looking at different quotes.
Evaluating Services and Prices: A Comparative Approach
A comprehensive comparison of auto transport services and prices is critical to making an informed decision. List the offerings of various Minnesota car shipping companies side by side to identify which service offers the best combination of price, service, and reliability. While one auto transport company might offer the lowest price, they might not provide the level of service or coverage that another slightly more expensive company would.
Choosing a car transport company involves careful consideration of multiple factors. By conducting thorough research and comparisons, you can select an auto transport service that offers the best balance between quality, reliability, and cost. So, whether you're shipping your car to or from Brooklyn Park, Maple Grove, or any other surrounding area in Minnesota, these guidelines will help ensure a smooth and stress-free auto transport experience.
Top Car Transport Companies in Minneapolis
Minneapolis, known as the North Star State's cultural and economic hub, is a bustling city where auto transport services are in high demand. The city's thriving auto transport industry is a testament to the multitude of residents relocating to Minneapolis and the surrounding areas such as Brooklyn Park, Plymouth, and Woodbury. With numerous car transport companies operating in the region, the options for auto shipping are plentiful. Here's a look at some of the top car transport companies in Minneapolis.
North Star Auto Transport
A prominent player in the Minnesota auto transport scene, North Star Auto Transport offers both local and interstate vehicle shipping services. Catering to a range of transport needs, they handle everything from classic cars to everyday motor vehicles with care and precision. Their competitive pricing and special discounts make them a popular choice for those seeking quality auto transport in Minneapolis and surrounding areas.
Minneapolis Car Transport
Specializing in door-to-door service, Minneapolis Car Transport has built a solid reputation for reliable and efficient car transport. They provide free estimates, making the process of getting your car transported clear and straightforward. Whether you're shipping to or from Saint Paul, Rochester, Duluth, or other surrounding areas, they ensure your vehicle arrives safely and on time.
Saint Cloud Auto Shipping
Known for offering some of the most competitive rates in the Minnesota auto transport industry, Saint Cloud Auto Shipping provides a variety of vehicle shipping services. They serve both individuals and businesses and offer flexible scheduling and prompt delivery. They're a solid choice for auto transport, whether your destination is in Saint Cloud Minnesota, Minneapolis Minnesota, or beyond.
Minnesota Vehicle Movers
Priding themselves on their personalized service and attention to detail, Minnesota Vehicle Movers offer an excellent option for auto shipping in Minneapolis and surrounding areas. They specialize in the transport of classic cars, ensuring your prized possession arrives in pristine condition at your new location.
Choosing an auto transport company in Minneapolis involves more than just picking a name from a list. Consider the company's reputation, customer reviews, services, and rates. Don't hesitate to ask for a free auto shipping quote and make sure to inquire about any special discounts. Your vehicle is a valuable asset, and choosing the right Minnesota auto transport company will ensure it's handled with the utmost care.
Shipping Your Car Safely: What to Look for
When it comes to Minnesota auto transport, one of the primary concerns for anyone shipping their vehicle is safety. Entrusting your motor vehicle to a car shipping company requires confidence in their ability to deliver it without damage. So, what should you look for to ensure your vehicle is in safe hands?
Proven Safety Measures
A reputable Minnesota car transport company will have safety procedures in place that they can clearly communicate. These might include the use of high-quality equipment, such as enclosed carriers for premium protection, or detailed vehicle inspections before and after transport. Don't be afraid to ask potential transport companies about their safety measures.
Insurance Coverage
Insurance is a crucial aspect of car shipping. Your chosen company should provide comprehensive insurance coverage that protects your vehicle from pickup to delivery. Always ask for proof of insurance and make sure you understand what the coverage includes. Remember, it's not just about finding cheap car transportation options, it's about ensuring your vehicle's safety.
Dealing with Damage
While all efforts are made to prevent any harm to your vehicle during transit, accidents can happen. A top-notch Minnesota auto transport company will have procedures in place for dealing with such situations. They should clearly explain these processes to you. In most cases, it involves filing a claim with their insurance company. It's essential to inspect your vehicle on delivery and report any damages immediately.
Here are a few key tips for shipping your car safely in Minnesota:
Research potential auto transport companies and read customer reviews.
Consider companies that offer a free estimate.
Ask about the company's safety measures and insurance coverage.
Inspect your vehicle before and after transport.
Note any damage at the time of delivery.
Whether you're shipping your car to or from Saint Paul, Rochester, Duluth, or the surrounding areas of Brooklyn Park, Plymouth, or Woodbury, these tips can help ensure your vehicle's safe arrival. Remember, the goal of any Minnesota auto transport service should be to deliver your car safely and efficiently, offering you peace of mind and a smooth transition to your new location.
Close Look at Minnesota Car Transport Services
As with any region, the specific circumstances and conditions of Minnesota can affect the process of car transport. As such, having a thorough understanding of Minnesota car transport can significantly impact your experience.
Weather Conditions and Minnesota Car Transport
One of the most significant considerations when shipping a car in Minnesota is the state's weather conditions. Known as the "North Star State," Minnesota experiences harsh winters, with heavy snowfall and icy roads. This weather can cause delays in vehicle shipping. Therefore, it's crucial to plan your car shipping schedule accordingly, possibly avoiding the winter months.
Traffic Laws in Minnesota
In addition to weather, understanding Minnesota's traffic laws can be beneficial. Auto transport companies are required to follow these rules strictly. So, familiarize yourself with them, ensuring your vehicle complies, especially if it's a classic car.
Video: A Day in the Life of a Car Transporter in Minnesota
To give you an in-depth understanding, we have included a video showcasing a day in the life of a Minnesota car transporter. It provides insights into what goes into shipping a car, the challenges faced, and how these professionals overcome them.
Minnesota Transportation Regulations
Lastly, knowing Minnesota's transportation regulations can be advantageous. To help you in this regard, we've linked to external resources that detail these regulations.
Here's what you need to know about Minnesota car transport services in various areas:
Brooklyn Park, Minnesota: This area is known for its residential appeal, and thus, many families often require car transport services here.
Maple Grove, Minnesota: Maple Grove is a booming commercial area, often needing commercial vehicle transport services.
Saint Paul, Rochester, Duluth, and Plymouth, Minnesota: These cities see a high demand for car transport services due to their bustling urban environments.
Woodbury, Minnesota: With its significant number of retirees, auto transport services often cater to seniors moving out of the state.
Whether you're shipping your vehicle within Minnesota, to the neighboring state of South Dakota, or any other location, it's crucial to understand the unique aspects of Minnesota car transport. Knowledge of weather conditions, traffic laws, and the general workings of auto transport can better prepare you for the journey your vehicle is about to undertake.
What to Do Once Your Car Arrives
The arrival of your vehicle marks the end of the transport journey, but there are still important steps to follow to ensure everything is as expected. This could be in bustling areas like Brooklyn Park(surrounding areas brooklyn park), Maple Grove(surrounding areas maple grove), Rochester, St. Paul, Plymouth, Woodbury, or even in Rochester, Minnesota, which is known for its scenic beauty and diverse community.
Final Words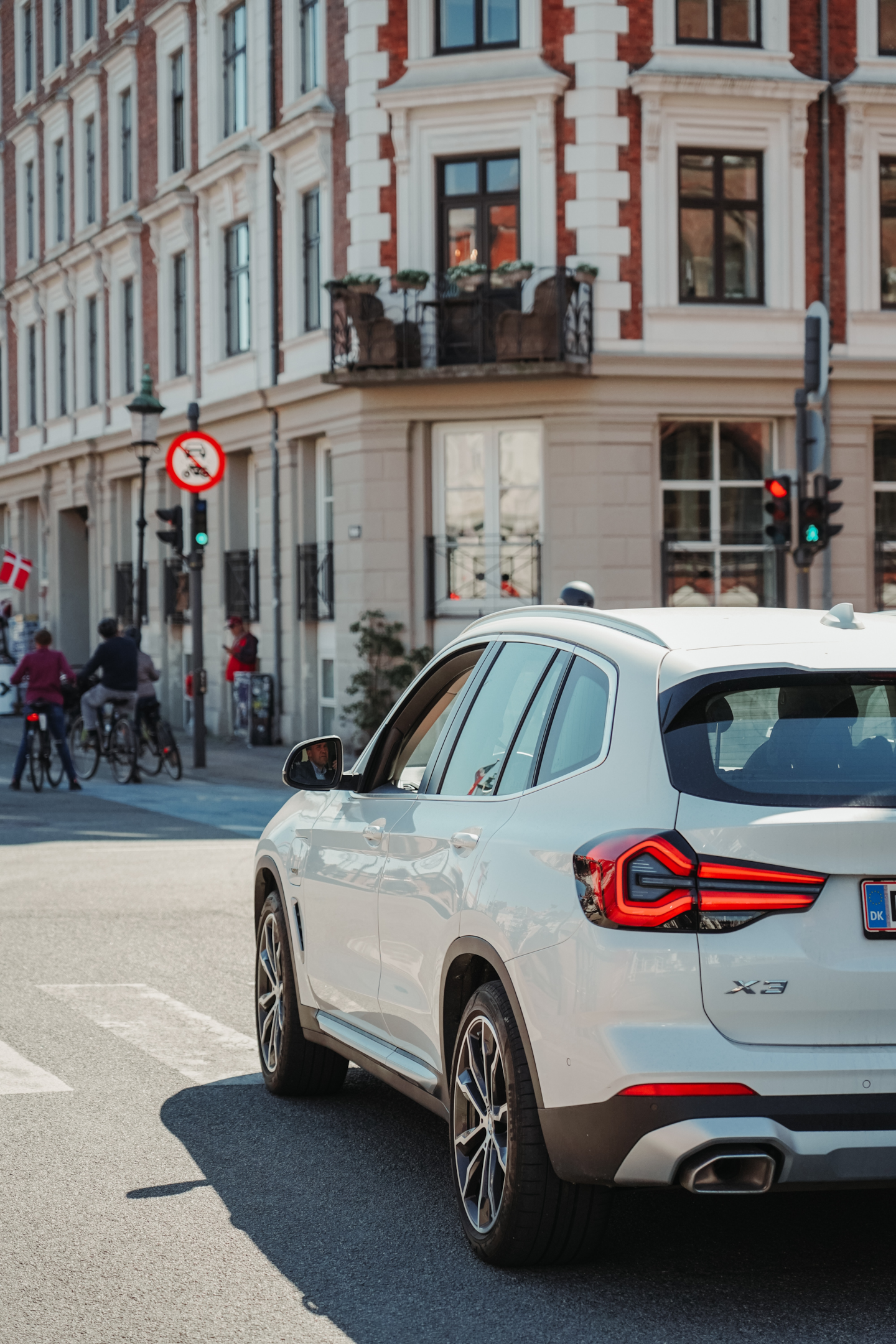 Relocating and need to ship your car? Or are you a dealer looking for regular car transport services for vehicles coming into Minneapolis or going out to any location in Minnesota? Perhaps you're looking for popular routes or the best driver for your exotic car. Whatever your needs, Exotic Car Transport is ready to serve you.
Navigating the logistics of shipping a car can seem daunting, but it doesn't have to be. With a highly trained team at Exotic Car Transport, we ensure that the process from the very beginning is seamless and personalized to your needs. We are more than a car transport service; we are your reliable partner in the journey.
Contact Exotic Car Transport today for a free quote. Our team of experts is ready to help you find the best shipping services for your specific needs, ensuring your vehicle arrives safely at its destination. Whether you're in the heart of Minneapolis, the lush suburbs of Maple Grove, or any other location in Minnesota, we've got you covered. Let us help you make your car shipping experience smooth and worry-free.