Comprehensive Car Shipping Guide from New York to Florida: How to Ship Car from NY to Florida
Are you planning to ship a car from the vibrant and bustling city of New York to the beautiful and sun-soaked state of Florida? Trust Exotic Car Transport, a leading Florida-New York car transport company, to handle your vehicle's transportation safely and efficiently. Whether you're moving to the Sunshine State to enjoy South Beach and other Florida beaches or have exotic vehicles requiring extra care, we've got you covered. In this guide, we'll walk you through the steps to ensure a smooth car transport process, from choosing the right shipping option to getting your vehicle delivered in Florida.
Researching Auto Transport Companies
A. Tips for Finding Reliable Car Shipping Providers
When looking to ship your car from New York to Florida, it's crucial to select a reliable and trustworthy auto transport company. Here are some tips to help you find the best car shipping providers:
Conduct thorough research: Start by searching for Florida auto transport companies online and create a shortlist of potential providers.
Verify credentials: Ensure that the companies you're considering are registered with the Department of Transportation (DOT) and have a valid Motor Carrier (MC) number.
Check for experience: Look for auto transport companies with a proven track record of successfully shipping cars between New York and Florida.
Request multiple quotes: Reach out to several companies to compare their pricing, services, and terms before making a decision.
B. Importance of Reading Customer Reviews
Customer reviews can provide invaluable insights into the quality of service offered by Florida car shipping companies. When researching auto transport providers, consider the following:
Look for reviews from satisfied customers who have shipped their cars between New York and Florida, as their experiences will be the most relevant to your needs.
Pay attention to reviews that mention the company's communication, punctuality, and the condition of the cars upon delivery.
Don't rely solely on the overall rating; read through both positive and negative reviews to comprehensively understand the company's strengths and weaknesses.
Check multiple sources for reviews, such as the Better Business Bureau (BBB), Google Reviews, and specialized auto transport review websites.
By taking the time to research auto transport companies and read customer reviews, you can make a well-informed decision when selecting a Florida car shipping provider to transport your vehicle from New York to Florida.
Understanding the New York to Florida Auto Transport Process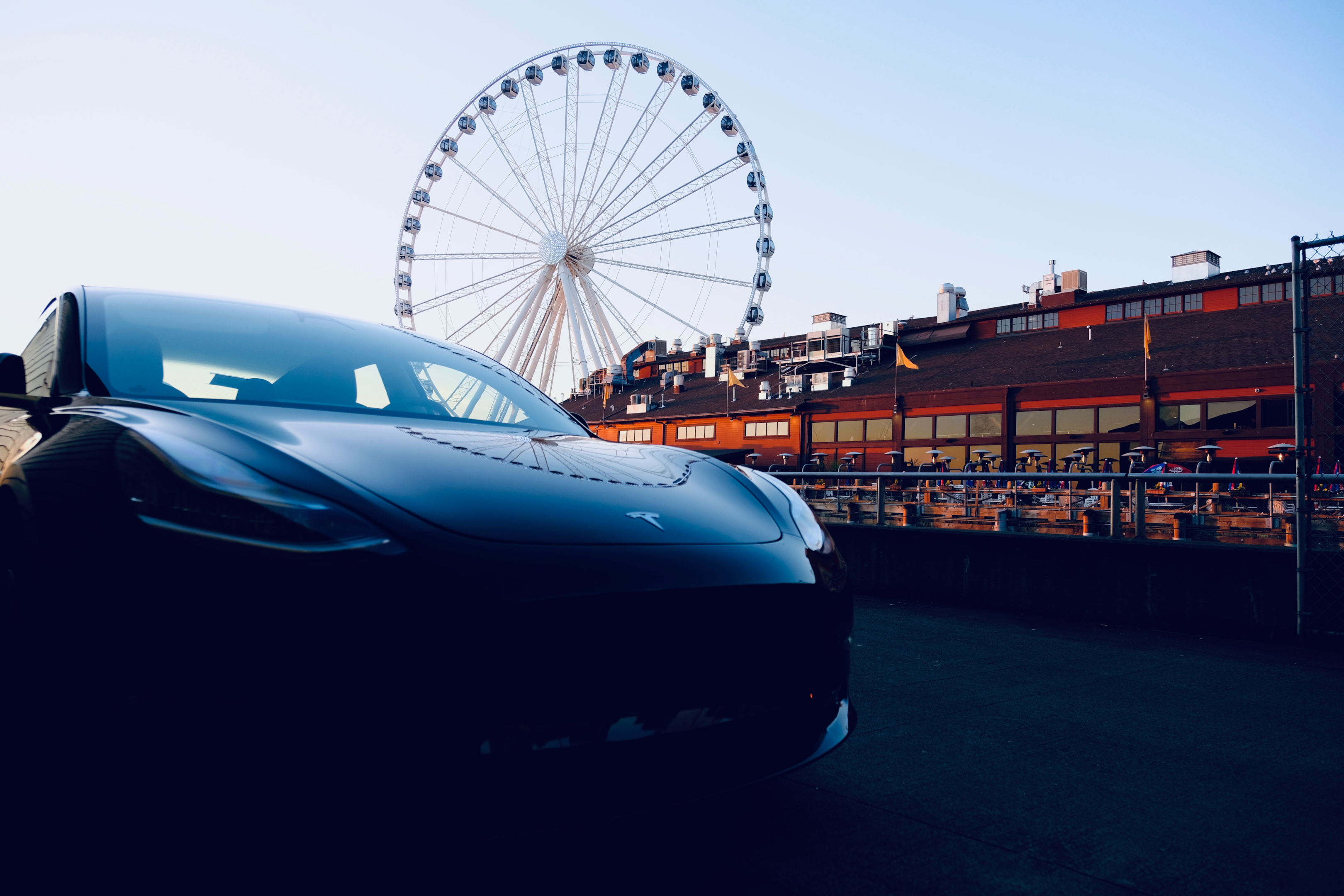 A. Factors Affecting the Shipping Process
There are several factors to consider when shipping a car from NY to Florida, which can impact the overall process:
Distance: The distance between New York and Florida significantly determine the shipping time and cost. The East Coast route is approximately 1,200 miles, and the transit time may vary depending on factors such as traffic and weather conditions.
Demand: Florida is a major tourist destination, and the Sunshine State attracts numerous visitors throughout the year. Consequently, the demand for car shipping services between New York and Florida may fluctuate, impacting the availability and price of transport options.
Pick-up and Delivery Locations: The accessibility of the pick-up and delivery locations can affect the shipping process. Door-to-door delivery to a residential or business location may be more convenient but could result in higher costs or longer transit times, particularly if the final destination is in a remote area like the Florida Keys.
Weather Conditions: Severe weather conditions, such as cold weather, a hurricane storm, or heavy snowstorms, can influence the shipping process by causing delays or necessitating changes in the planned route.
B. Differences in Shipping Methods
When shipping a car from NY to Florida, it's essential to understand the different shipping methods available:
Open Transport: Open transport is the most common and cost-effective method for shipping a car. Your vehicle will be transported on an open trailer alongside several other cars. While this method exposes your car to the elements and potential road debris, it is a reliable option if the vehicle pickup and delivery location is within a few hours of distance.
Enclosed Transport: Enclosed transport involves shipping your car in a fully enclosed trailer, providing extra protection from weather conditions and road debris. This method is ideal for classic cars, luxury vehicles, military vehicles, or cars with custom paint jobs, as it ensures that your car safely reaches its destination. Enclosed transport is generally more expensive than open transport but offers greater peace of mind, especially when shipping high-value vehicles. You may have to pay rush and premium rates for enclosed trailers, so if you just have to move from Central Park to Staten Island, go for open shipping for reasonable prices.
By understanding the factors affecting the shipping process and the differences in shipping methods, you can make an informed decision when selecting the best option to ship car from NY to Florida, whether to Fort Lauderdale Beach or any other destination in the Sunshine State.
Choosing the Right Option to Ship Car from NY to Florida
A. Open vs. Enclosed Car Shipping
When selecting the right shipping option for your vehicle, it's essential to understand the two primary methods available in auto transportation: open and enclosed car shipping.
Open Carrier Shipping: In open carrier shipping, your vehicle is transported on an open trailer, typically along with several other cars. This method is the most common and economical choice for shipping a car.
Enclosed Shipping: Enclosed shipping involves placing your vehicle inside a fully enclosed trailer, providing it with extra protection from weather conditions, road debris, and potential damage. Enclosed shipping is ideal for luxury, classic, or high-value vehicles requiring added transit protection.
B. Pros and Cons of Each Method
Understanding the advantages and drawbacks of each shipping method can help you make an informed decision when choosing the best auto transport company for your needs.
Open Shipping:
Pros
Cost-effective: Open carrier shipping is generally more affordable than enclosed shipping, making it an attractive option for those on a budget.
Availability: Open carriers are more common, making it easier to find and schedule an open carrier for your car shipped.
Faster transit times: Due to the higher demand for open carriers, they tend to have more frequent schedules, which can result in shorter transit times.
Cons
Exposure to elements: Since your vehicle is transported on an open trailer, it is exposed to weather conditions and road debris, which could potentially cause minor cosmetic damage.
Enclosed Shipping:
Pros
Enhanced protection: Enclosed shipping offers superior protection for your vehicle, shielding it from weather, road debris, and potential damage.
Ideal for high-value vehicles: If you have a luxury, classic, or high-value car, enclosed shipping is the best choice to ensure your vehicle arrives in pristine condition.
Cons
Higher cost: Enclosed shipping is generally more expensive than open carrier shipping, which may not be suitable for those on a tight budget.
Limited availability: Enclosed carriers are less common than open carriers, making scheduling more challenging and resulting in longer wait times.
By considering the pros and cons of open and enclosed car shipping, you can determine the best option for your vehicle and choose the best auto transport company to meet your needs when shipping your car from New York to Florida.
Florida Auto Transport Costs
A. Factors Affecting Shipping Costs
Several factors can influence the cost of shipping your car from New York to Florida:
Distance: The greater the distance between the origin and destination, the higher the shipping cost. Request for approximate distance estimation and price breakdown as per the distance from the Florida car shipping company.
Shipping Method: Enclosed shipping generally comes at an additional cost compared to open carrier shipping.
Vehicle Size: Larger vehicles may require more space on the carrier, resulting in higher shipping costs.
Pick-up and Delivery Locations: Remote locations or door-to-door services may incur additional fees.
B. Obtaining Quotes and Comparing Prices
To ensure you receive the best price for your Florida auto transport, follow these steps:
Obtain Multiple Quotes: Request instant car shipping quote from as many reputable auto shipping companies as possible.
Compare Services: Carefully review each quote to understand the services offered and any additional cost that may apply.
Verify Company Reputation: Check customer reviews and ratings to ensure the company's reliability and service quality.
By obtaining multiple quotes and comparing prices, you can find the best deal for your car shipping needs and save on your Florida auto transport costs.
Scheduling Your Car Shipping
A. Coordinating Pick-up and Delivery Dates
Plan Ahead: Contact your auto shipping company well in advance to ensure carrier availability and secure your preferred dates for both pickup and drop-off.
Be Flexible: Understand that estimated transit time may vary due to factors like weather, traffic, and other unforeseen circumstances.
B. Communicating with the Auto Transport Company
Stay Informed: Maintain regular communication with your car shipping company for updates on your vehicle's journey, including any delays or changes to the schedule.
Provide Accurate Information: Ensure the car shipping company has accurate details about your vehicle, personal belongings, and anti-theft devices to avoid any issues during transportation.
Taking Delivery of Your Car in Florida
A. Inspecting Your Vehicle upon Delivery
Perform a Thorough Inspection: Upon receiving your vehicle, check for any damages or discrepancies that may have occurred during transit.
Document Any Issues: If you find any issues, note them on the delivery receipt and take photos for documentation purposes.
B. Handling Any Issues or Discrepancies
Contact Your Auto Shipping Company: If you encounter any issues, promptly notify your auto shipping company to discuss possible resolutions.
Review Insurance Coverage: Ensure your vehicle is insured during transportation and understand the process for filing claims if necessary.
By properly scheduling and coordinating your car shipping from New York to Florida, and taking the necessary steps upon delivery, you can enjoy a seamless, hassle-free auto transport experience.
Conclusion: Enjoy a Hassle-Free Car Shipping Experience with Exotic Car Transport
Shipping your car from New York to Florida doesn't have to be a daunting task. By following the steps outlined in this guide and working with Exotic Car Transport, you can rest assured that your vehicle will be delivered safely and efficiently. We pride ourselves on providing top-notch car transport services and ensuring our customers have a seamless, stress-free experience.
Don't wait any longer – contact Exotic Car Transport today for a free quote and get ready to enjoy the best of both worlds: New York's bustling city life and Florida's stunning beaches.