5 Crucial Factors to Consider When You Ship Car to Las Vegas
Shipping your car to Las Vegas can be an exciting yet daunting experience. With so many car shipping options and auto shipping companies to choose from, finding the best car shipping services for your specific needs can feel overwhelming. However, with a little research and planning, you can ensure a smooth and hassle-free experience, whether you're moving to Sin City or simply need to transport your vehicle for an event or vacation.
In this comprehensive guide, we will explore the crucial factors to consider when shipping your car to Las Vegas, including selecting the right auto shipping company, such as Exotic Car Transport, understanding car shipping costs, and choosing the most suitable shipping options for your vehicle. With the help of this information, you'll be well-equipped to make informed decisions and choose the best Las Vegas car shipping services, ensuring a seamless and stress-free auto transport process.
So, buckle up and join us as we dive into the world of car shipping and auto shipping to Las Vegas, with expert insights and tips to make your experience as smooth as possible
Factor 1: Choosing the Right Auto Transport Company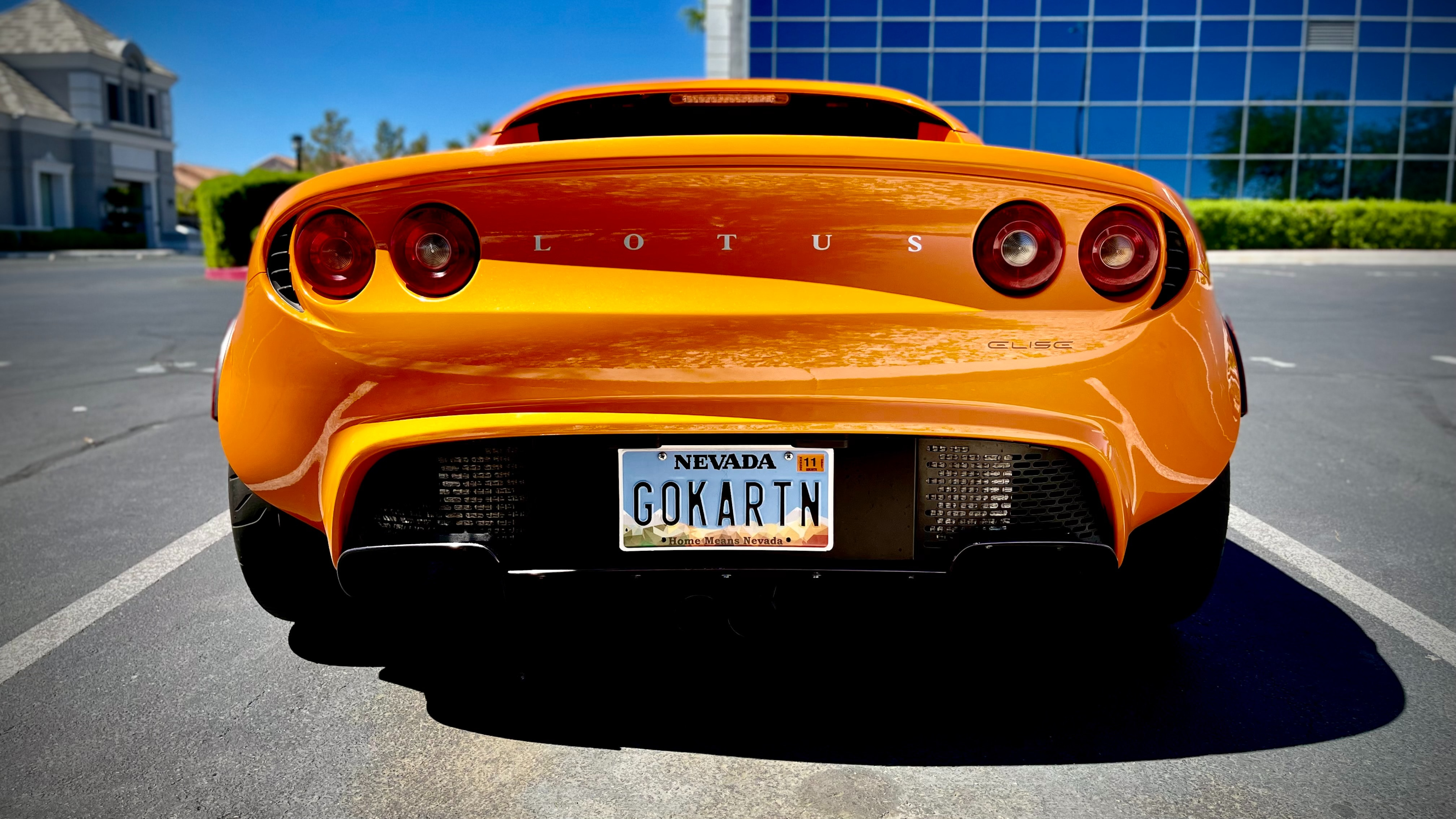 Selecting the right auto transport company is crucial when shipping your car to Las Vegas NV. Considering the reputation, licensing and insurance, and customer service can help you make an informed decision. In this section, we will discuss these aspects in detail.
Reputation and Reviews
One of the key factors to consider when choosing a car shipping company is its reputation. A good reputation is built on the quality of service and customer satisfaction. To find a reputable auto transport company, start by searching for customer reviews and testimonials. Look for feedback on websites, social media, and online forums. Additionally, ask for recommendations from friends or family who have used car shipping services in the past.
When evaluating reviews, pay attention to the experiences customers had with the company, including timeliness, professionalism, and communication. Be sure to choose a car shipping company with a strong reputation and positive reviews for a smooth auto shipping experience to Las Vegas, NV.
Licensing and Insurance
Before you entrust your vehicle to an auto transport service provider, verify that they possess the proper licensing and insurance. Legitimate car shipping companies are registered with the Federal Motor Carrier Safety Administration (FMCSA) and have a valid USDOT number. You can check the company's licensing status on the FMCSA website.
Insurance coverage is another crucial aspect to consider. Ask the car shipping company about their insurance policy and coverage limits. A reliable company should have adequate insurance to cover potential damages during the shipping process. Make sure to understand their policy, as it will provide you with peace of mind knowing that your vehicle is protected during transit to Las Vegas.
Customer Service
Excellent customer service is a crucial aspect of any successful auto transport company. The company should provide timely and accurate information, be responsive to your concerns, and keep you updated throughout the shipping process. When researching car shipping companies, assess their communication skills and availability.
A company that provides exceptional customer service will be more likely to address any issues promptly and professionally. This is particularly important when shipping your vehicle to a bustling city like Las Vegas, where delays or unexpected events may occur.
Factor 2: Shipping Costs and Budget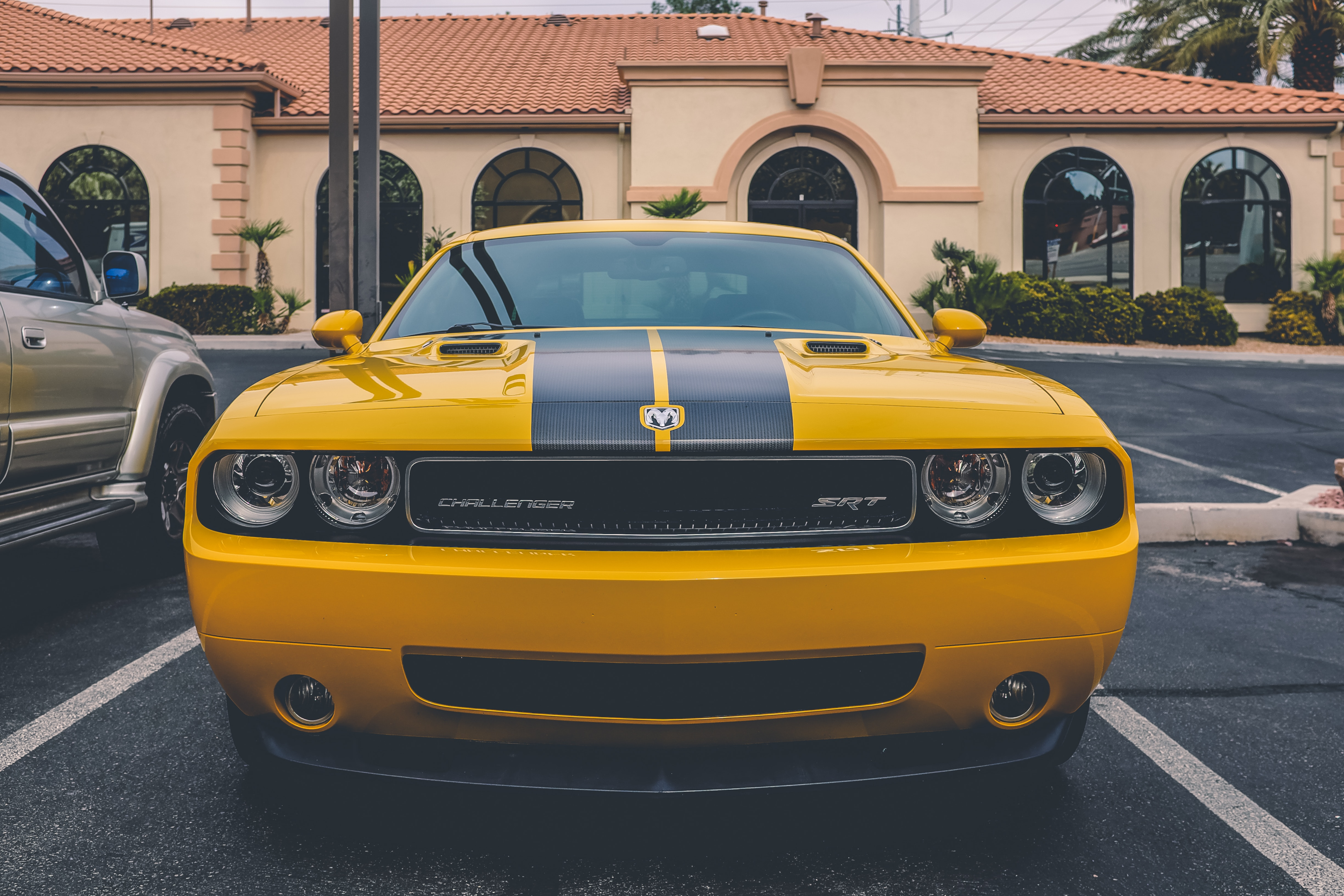 When shipping your car to Las Vegas, it's essential to consider your budget and the costs involved. In this section, we will discuss price comparison, hidden fees and additional charges, and discounts and special offers to help you make an informed decision.
Price Comparison
Comparing prices among various auto transport companies is crucial to finding the best deal for your car shipping needs. Reach out to multiple companies to obtain quotes, and carefully review the services included in each quote. This will help you make a fair comparison and ensure you're not sacrificing quality for a lower price.
When comparing prices, also consider factors such as the type of transport (open or enclosed), the distance between pickup and delivery points, and the time of the year. These factors can significantly impact the car shipping cost, and understanding them will help you make an informed decision when selecting a Las Vegas auto transport company.
Hidden Fees and Additional Charges
Be cautious of hidden fees and additional charges that some car shipping companies may include in their quotes. Examples of hidden fees may include extra charges for shipping to or from a residential or business location, fuel surcharges, and handling fees. To avoid unexpected costs, ask the company for a detailed breakdown of their fees and ensure that you understand all charges before committing to their service.
If your car requires any special handling or additional services, discuss these with the auto shipping group upfront to avoid surprises later. A transparent and reliable auto transport services provider should be upfront about all fees and provide a clear explanation of any additional cost involved.
Discounts and Special Offers
To save money on your Las Vegas car shipping, look for discounts and special offers provided by auto transport companies. Some companies may offer discounts for military personnel, students, first-time customers, or multiple vehicle shipments. Additionally, some companies may have seasonal promotions or reduced rates during less busy times of the year.
Inquire about any discounts or special offers when requesting quotes from the best car shipping companies. This can help you find a more cost-effective solution for your auto transport needs, making the entire process of shipping your car to Las Vegas, Nevada, more affordable.
Factor 3: Different Options to Ship Car to Las Vegas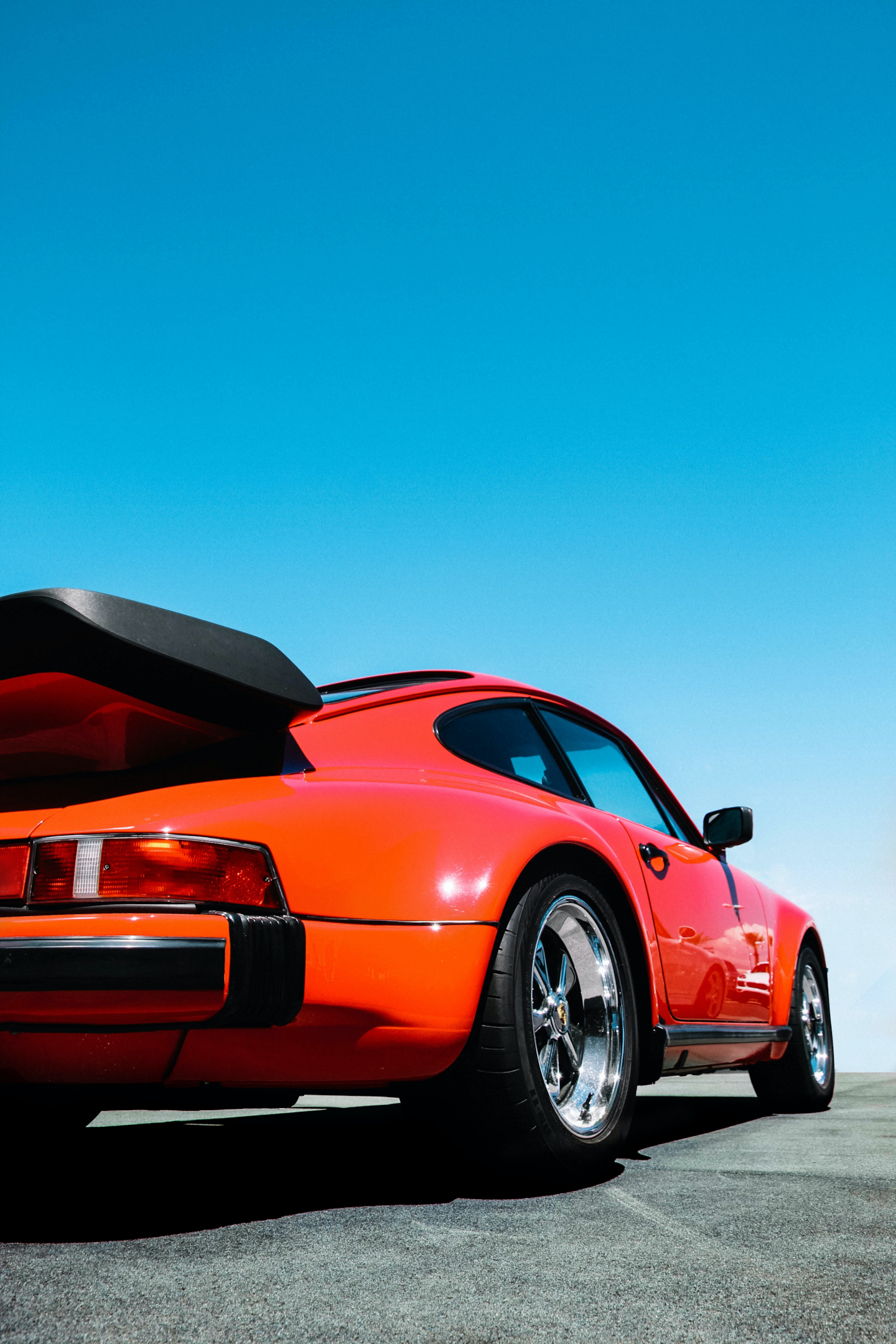 When planning to ship your car to Las Vegas NV, it's important to consider the various shipping options available to you. This section will discuss open vs. enclosed auto transport, door-to-door vs. terminal-to-terminal shipping, and expedited shipping to help you make the best choice for your vehicle.
Open vs. Enclosed Auto Transport
Open auto transport is the most common and cost-effective method for vehicle shipping. Your car will be transported on an open trailer along with multiple vehicles, providing a more affordable option. However, open car shipping exposes your vehicle to the elements, such as weather, dust, and debris.
Enclosed auto transport, on the other hand, offers better protection for your vehicle, as it is transported in a covered trailer. Enclosed shipping is ideal for classic cars, luxury vehicles, or custom vehicles that require extra care. While enclosed car shipping tends to be more expensive, it provides a higher level of protection and peace of mind.
Consider your vehicle's value and your budget when choosing between open and enclosed auto transport for your Las Vegas shipment.
Door-to-Door vs. Terminal-to-Terminal Shipping
Door-to-door shipping is a convenient option, as the auto transporter will pick up and deliver your vehicle as close to your desired location as possible. This service can save you time and effort, especially when shipping to a bustling city like the entertainment capital, Las Vegas.
Terminal-to-terminal shipping, in contrast, requires you to drop off and pick up your car at designated drop-off locations. This option is usually more affordable but may involve additional planning and coordination on your part.
When choosing between these two options, consider factors such as convenience, cost, and your schedule.
Expedited Shipping
Expedited shipping is a service offered by some auto transport companies for customers who need their car shipped quickly. This option typically involves faster pickup and delivery times, ensuring your vehicle reaches its destination as soon as possible. Expedited shipping can be especially helpful if you're relocating to Las Vegas for a new job, attending an event, or have other pressing time constraints.
However, expedited shipping often comes at a higher cost, so be sure to weigh the benefits against your budget before opting for this service.
Factor 4: Preparing Your Car for Shipping
Before shipping your car to Las Vegas NV, it's important to properly prepare your vehicle to ensure a smooth transport process. In this section, we will discuss vehicle inspection, removing personal items, and ensuring proper functioning.
Vehicle Inspection
Before your car is picked up for shipping, conduct a thorough pre-shipment vehicle inspection. Document your car's current condition, including any existing dents, scratches, or damages. Take clear photos of your car from multiple angles, and make sure to date the photos. This pre-shipment documentation will serve as evidence in case any damage occurs during car transport.
Many auto transporters also perform their own vehicle inspection upon pickup, so compare your records with theirs to ensure consistency. Doing so will help safeguard your interests in the event of any discrepancies or claims.
Removing Personal Items
Before shipping your car, remove all personal items from the interior, including electronics, important documents, and any valuable possessions. Auto transporters are not responsible for personal items left in your car during shipping, and the additional weight may lead to complications or extra fees.
In addition, clean your car inside and out to minimize the risk of damage or issues during the shipping process. This will also make it easier to spot any potential damages upon delivery.
Ensuring Proper Functioning
Ensure your car is in proper working order before shipping. Check the battery, brakes, and tires for any issues, and make sure there are no fluid leaks. If your car has any mechanical issues, notify the auto shipping company in advance, as this may affect the transport process.
For inoperable vehicles, some auto transport companies offer specialized services to accommodate their transport. Be aware that shipping an inoperable vehicle may require additional fees and arrangements.
Taking these steps will help ensure your car arrives in Las Vegas in the best possible condition and minimize any potential delays or complications.
Factor 5: Delivery and Post-Shipment Inspection
When your car arrives in Las Vegas, it's essential to conduct a post-shipment inspection to ensure its condition matches the pre-shipment documentation. In this section, we will discuss receiving your car, performing a post-shipment inspection, and resolving any issues or claims.
Receiving Your Car
Upon delivery of your car, carefully inspect it for any damages or discrepancies. It's best to do this in a well-lit area where you can easily spot any potential issues. Compare your pre-shipment documentation and photos with your car's current condition to ensure consistency.
Post-Shipment Inspection
If you notice any damages or discrepancies during the post-shipment inspection, immediately notify the auto transport company. Document any new damages with photos and detailed notes. Timely reporting of issues is crucial for insurance claims and resolving problems with the company.
Resolving Issues and Claims
Should you encounter any issues or damages during the post-shipment inspection, work with the auto transport company to resolve them. Most reputable companies will have procedures in place to handle claims and will be fully insured. Make sure to keep all documentation and records, as these will be vital for insurance claims and ensuring a fair resolution.
Final Word- Hire Exotic Car Transport to Ship Car to Las Vegas
In conclusion, shipping your car to Las Vegas requires careful consideration of various factors, including choosing the right auto transport company, managing costs and budget, selecting the best shipping option, preparing your car for transport, and conducting a thorough post-shipment inspection.
When selecting a car shipping service, prioritize companies with a positive reputation, such as those accredited by the Better Business Bureau, and look for fully insured auto transporters. To make your car transport experience seamless and stress-free, consider hiring an exotic car transport company that specializes in shipping services for luxury, classic, or custom vehicles.
By following the steps outlined in this guide and being diligent throughout the process, you can ensure a successful and hassle-free auto transport experience when shipping your car to the vibrant city of Las Vegas. Contact our team to devise Las Vegas car shipping plan and instant quote to get your car shipped to San Diego, San Francisco, Virginia Beach, or any other part of Nevada.