The Insider's Guide to Vehicle Transport Michigan: Tips, Tricks, and Industry Secrets Revealed
Navigating the complex world of auto transport in Michigan and its surrounding areas, such as Lansing, Sterling Heights, Flint, and Livonia, can be a daunting task. With countless companies offering their services, it's crucial to find a reliable and efficient provider to ensure your vehicle arrives in pristine condition.
In this Insider's Guide to Vehicle Transport in Michigan, we will reveal essential tips, tricks, and industry secrets to help you choose the right auto transport company and prepare for a seamless car shipping experience. From understanding the various services offered to navigating the pickup and delivery process, and even learning the industry secrets to save time and money, this guide will serve as your roadmap to a successful and stress-free auto transport experience in Michigan and its surrounding areas, including Troy and Northern Michigan.
Understanding Auto Shipping Services
When it comes to Michigan auto transport, there are various services available to cater to the unique needs of each customer. In this section, we will discuss the different types of Michigan car transport services and the factors that influence their costs.
Types of auto transport services
Open carrier transport: This is the most common and cost-effective method of Michigan car shipping. With open carriers, vehicles are transported on an open trailer, typically accommodating up to 10 cars. While this method offers less protection from weather and road debris, it is suitable for most vehicles and provides a reliable auto shipping solution.
Enclosed auto transport: For luxury, classic, or high-value vehicles, enclosed auto transport is the preferred option. This type of Michigan auto transport offers added protection from weather conditions and road debris, as the cars are housed in fully enclosed carriers. While enclosed carrier transport is generally more expensive, it ensures maximum safety for your prized possession during transit.
Door-to-door service: This convenient auto transport service delivers your vehicle directly to your desired location, eliminating the need for you to pick it up from a terminal. Door-to-door service is the epitome of convenience in Michigan car shipping services, making the entire process as hassle-free as possible.
Terminal-to-terminal service: For customers looking to save on costs, terminal-to-terminal service is a viable option. In this type of Michigan car transport, you are responsible for dropping off and picking up your vehicle at designated terminals. This service is typically more affordable than door-to-door, but requires additional time and effort from the customer.
Factors Influencing Michigan Car Transport Cost
Distance and location: The total distance and specific locations involved in the transportation process have a direct impact on the overall cost of auto shipping services. Longer distances and remote locations typically entail higher costs.
Vehicle size and weight: The dimensions and weight of your vehicle play a crucial role in determining the cost of shipping a car to Michigan. Larger and heavier vehicles require more space and resources during transportation, which can increase the overall price.
Transport method: As previously mentioned, the type of auto transport services you choose (open carrier, enclosed carrier, door-to-door, or terminal-to-terminal) will greatly affect the cost. Generally, open carrier and terminal-to-terminal services are more affordable, while enclosed carrier and door-to-door options come with a premium.
Seasonality: The auto transport industry experiences fluctuations in demand throughout the year, which can impact pricing. During peak seasons, such as summer and early fall, Michigan auto transport rates may be higher due to increased demand. Conversely, during slower seasons, discounts and promotions may be available.
By understanding the various types of Michigan car shipping services and the factors that influence their costs, you can make an informed decision on the best solution for your auto transport needs.
Insider Tips for Choosing the Right Auto Transport Company
Selecting the right Michigan car shipping company is crucial for a smooth and hassle-free auto transport experience. With numerous Michigan auto transport companies vying for your business, it's essential to follow these insider tips to make an informed decision.
Researching and comparing multiple companies
Begin by conducting thorough research on various Michigan car shipping companies to identify the most reliable car shipping services.
Create a shortlist of potential candidates and compare their offerings, such as pricing, services, and guarantees. This comparison will help you gauge which MI auto transport services best suit your specific needs.
Checking for proper licensing and insurance
Any reputable Michigan auto transport company must possess proper licensing and insurance. Before committing to a car shipping service, verify that the company is registered with the Federal Motor Carrier Safety Administration (FMCSA) and holds a valid USDOT number. Additionally, ensure that the company carries sufficient insurance coverage to protect your vehicle during transit.
Reading customer reviews and testimonials
Customer feedback is an invaluable resource when evaluating Michigan car shipping companies. Reviews and testimonials provide insight into the experiences of past clients, revealing crucial information about the company's professionalism, reliability, and overall service quality. While browsing reviews, be cautious of companies with consistently low ratings or a pattern of complaints, as these may indicate potential issues.
Asking for referrals from friends and family
Word-of-mouth recommendations from friends and family can be a reliable source of information when choosing a Michigan auto transport company. Those who have previously utilized car shipping services across Lake Michigan or within the state can offer firsthand insight into their experiences and suggest companies they trust.
By following these insider tips, you can confidently select the best Michigan auto transport company for your needs, ensuring a positive and stress-free car shipping experience.
Preparing Your Car for Michigan Auto Transport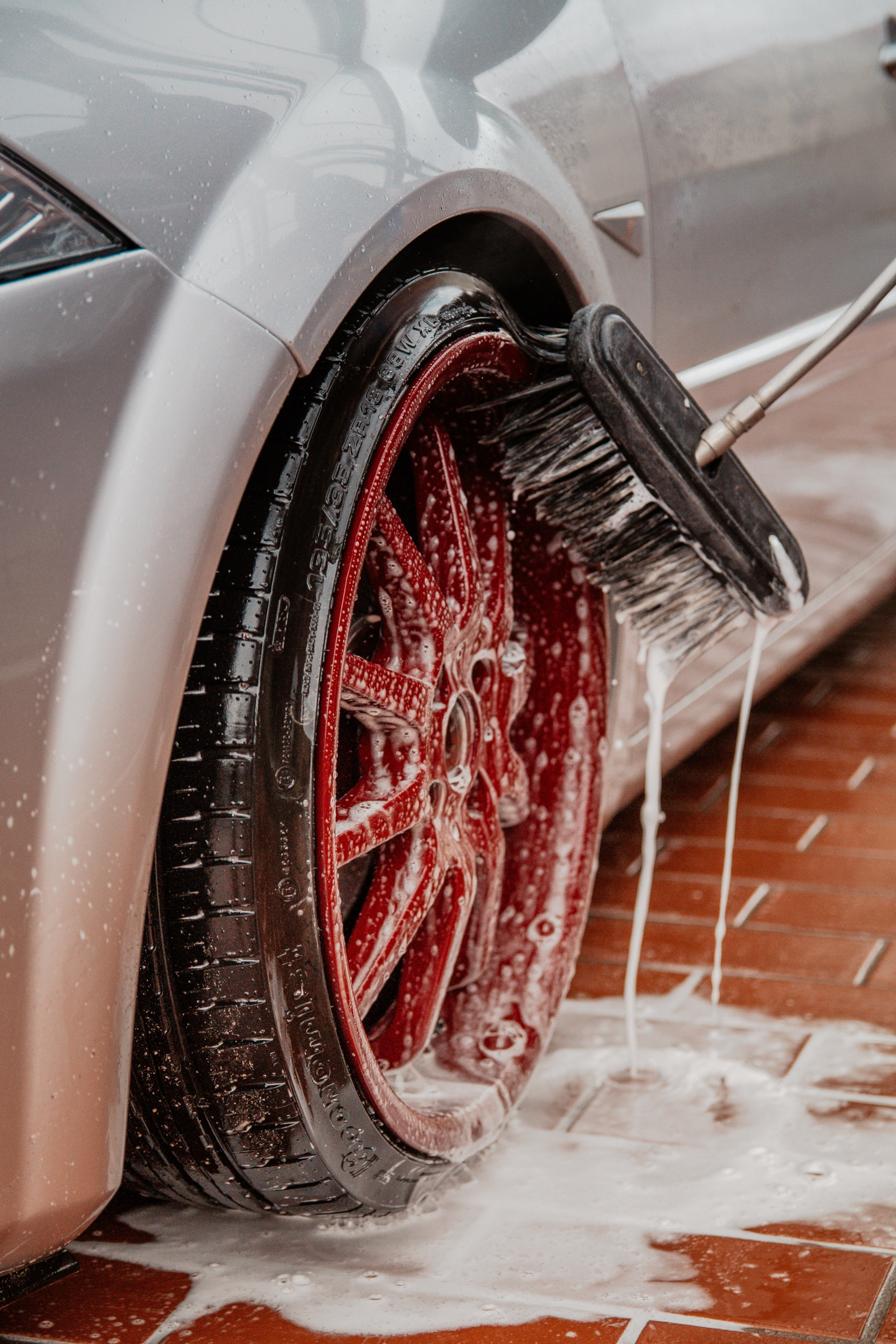 To ensure a seamless and stress-free car shipping experience, it's essential to properly prepare your vehicle for transport. Follow these crucial steps to guarantee your car is ready for its journey with Michigan auto transport services.
Documenting the vehicle's condition with photographs
Before handing your car over to the shipping company, take detailed photographs to document its current condition. This visual record will be invaluable in the unlikely event of any disputes or damages during the shipping process.
Photograph all angles of the car, including any existing scratches, dents, or other imperfections. Vehicle owners should keep these images for reference throughout the car shipment.
Removing personal belongings from the car
When preparing for car shipping, it's essential to remove all personal items from the vehicle. Car shipping companies are not liable for any personal items left inside during transport, and having these items in the car can increase the risk of theft or damage.
Additionally, car shipping depends on the vehicle's weight, so removing unnecessary items helps keep the weight accurate for transport.
Ensuring the vehicle is in good working order
Before having your car shipped, make sure it is in good working condition. This step is particularly important for luxury vehicles, classic cars, or those being transported to special events like the Henry Ford Museum.
Confirm that the brakes, tires, and battery are in good shape and that there are no fluid leaks. If you're shipping heavy construction equipment or multiple vehicles, ensure they are all properly maintained and ready for transport.
Disabling the car alarm
A triggered car alarm can cause delays and inconvenience during the shipping process. To avoid any issues, disable the alarm system before handing the vehicle over to the transport company. Car owners should provide the transport company with any necessary information or tools to manage the alarm system if it cannot be completely disabled.
By following these essential steps, you can ensure your car is adequately prepared for Michigan auto transport, resulting in a smooth and worry-free shipping experience.
Navigating the Pickup and Delivery Process
Managing the pickup and delivery process is a crucial aspect of shipping vehicles with an auto transport broker. By following these essential steps, you can ensure a smooth and efficient experience when working with Michigan auto transport brokers.
Confirming pickup and delivery dates with the transport company
Before finalizing the arrangements with your chosen auto transport broker, confirm the pickup and delivery dates for your vehicle. Having a clear timeline will enable you to make any necessary preparations and coordinate with the parties involved.
It's essential to stay in communication with the transport company, especially if there are any changes to your schedule or requirements. Exotic Car Transport has always helped client request
Designating a responsible party to be present at both locations
Whether you're shipping a vehicle from Grand Rapids to Traverse City or across the country, it's vital to designate a responsible party to be present during both pickup and delivery. This individual should be familiar with the vehicle and prepared to handle any issues that may arise. They will be responsible for verifying the vehicle's condition, signing the Bill of Lading, and addressing any concerns with the auto transport broker.
Inspecting the vehicle upon delivery
Upon delivery, it's crucial to inspect the vehicle thoroughly before signing off on the Bill of Lading. Check for any damage or discrepancies that may have occurred during transit. Compare the vehicle's condition to the pre-shipment photographs and documentation. If you notice any issues, document them immediately and report them to the auto transport broker.
Addressing any issues or concerns with the transport company
In the event of any issues or concerns regarding your vehicle's condition, promptly communicate with the auto transport broker. A reputable company will work with you to resolve the problem, whether it involves filing an insurance claim or coordinating repairs. Keep detailed records of all correspondence and documentation to support your case, if necessary.
By following these steps, you can effectively navigate the pickup and delivery process when working with auto transport brokers, ensuring a successful vehicle shipping experience in Michigan.
Industry Secrets to Save Time and Money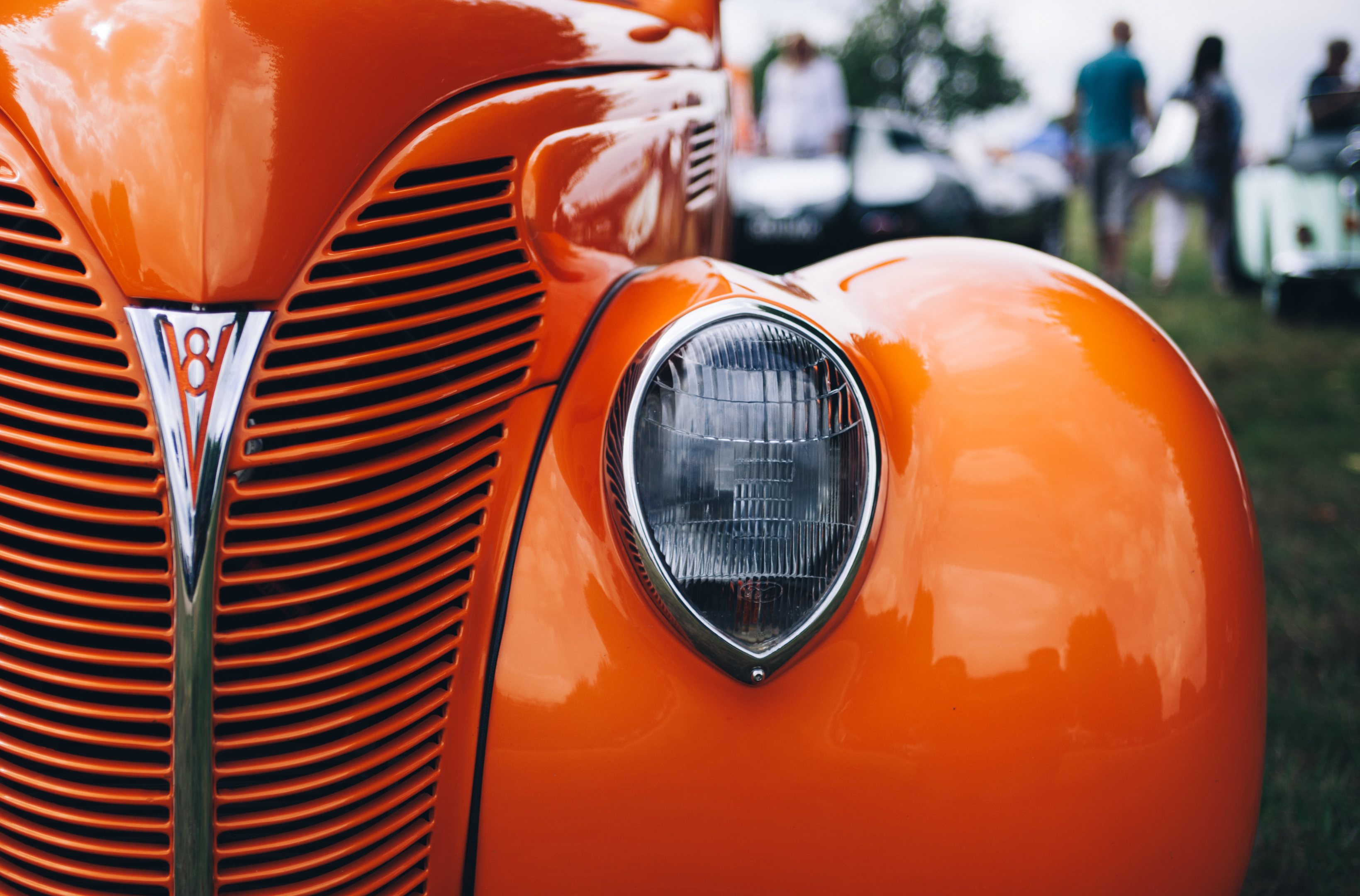 Shipping a vehicle can be a significant investment, and everyone is interested in saving time and money. By following these industry secrets, you can minimize your expenses while ensuring a smooth experience when you ship a car in Michigan and the surrounding areas like Grand Rapids.
Booking your transport well in advance
One of the best ways to save money in the car transport industry is to book your shipment well in advance. Early bookings often result in lower rates, as transport companies have more time to organize and optimize their routes. Additionally, booking ahead helps ensure that you secure your preferred pickup and delivery dates, preventing any potential scheduling conflicts.
Being flexible with pickup and delivery dates
Flexibility with your pickup and delivery dates can lead to significant savings in the Michigan car transport process. Auto transport companies often have a more challenging time filling their trucks during specific periods, and by being flexible, you may secure a better rate. Moreover, transport companies may offer discounts to customers who are willing to accommodate their scheduling needs.
Choosing terminal-to-terminal transport (if feasible)
Opting for terminal-to-terminal transport, rather than door-to-door service, can reduce the overall Michigan cost for shipping your vehicle. Although it may require extra effort on your part, such as driving your car to and from the designated terminals, the cost savings can be substantial. This option is particularly appealing for those shipping vehicles within Michigan or the surrounding areas like Grand Rapids.
Taking advantage of seasonal discounts and promotions
Car transport companies often offer discounts and promotions during off-peak seasons. Stay informed about the industry's fluctuations in demand and be on the lookout for these special offers. For example, you may find discounted rates during the winter months, when fewer people are shipping vehicles. By taking advantage of these promotions, you can significantly reduce the cost of your auto transport.
By following these industry secrets, you can save both time and money while ensuring a seamless and stress-free experience when shipping your car in Michigan.
Staying Informed During the Auto Transport Process
To ensure a successful and worry-free experience with the best car shipping companies, it's crucial to stay informed throughout the entire auto transport process. By following these guidelines, you can maintain open lines of communication, monitor your vehicle's progress, and protect your rights as a customer.
Communication with the transport company
Establishing open and frequent communication with your chosen auto transport company is essential. Before you entrust them to transport your car, discuss your expectations and any specific concerns you may have. Keeping the lines of communication open throughout the shipping process allows you to address any potential issues promptly and ensures you are informed every step of the way.
Tracking the progress of your vehicle
Most reputable car shipping companies offer tracking services, allowing customers to monitor the progress of their vehicles as they are transported. Utilize these tracking tools to stay updated on your car's location, whether it's en route to Ann Arbor or another destination in Michigan. Tracking your vehicle's journey provides peace of mind and enables you to make any necessary arrangements for its arrival.
Knowing your rights as a customer
As a customer, it's essential to be aware of your rights when working with an auto transport company. Get your vehicle insured before transit, and familiarize yourself with the company's claims process in case of any damages. Read the terms and conditions of your contract carefully, and don't hesitate to ask questions if you need clarification on any points. By understanding your rights, you can advocate for yourself and ensure a smooth and hassle-free experience as your car is transported.
By staying informed and maintaining open communication with your auto transport company, you can ensure a successful and stress-free experience as your car is shipped to its destination.
Conclusion
In conclusion, the vehicle transport process in Michigan and its surrounding areas, such as Grand Rapids, Ann Arbor, and the bustling automotive hub of Detroit, need not be a challenging experience. By following the tips and tricks outlined in this Insider's Guide, you can make informed decisions and ensure your car arrives safely and on time. Remember to research and compare multiple companies, prepare your vehicle adequately, and stay informed during the shipping process. Don't forget to utilize the industry secrets we've shared to save time and money on your auto transport journey.
With the right approach and a reliable transport company such as Exotic Car Transport, you can enjoy a successful and stress-free car shipping experience, whether you're a truck driver moving heavy equipment or a vehicle owner relocating to a new city. Here's to smooth travels and safe arrivals in Michigan and beyond!