How to Ship Your Car to Another State
Looking to ship your car to a different state? Here's everything you need to know.
If you're planning to move to another state, or you've bought a car online and need it shipped to your location, then you might be wondering how to ship a car to another state. This can be a daunting task, but with the right information, you can do it easily and efficiently. In this article, we'll provide you with a comprehensive guide on how to ship your car to another state, including the different types of auto transport services available, the factors that affect the cost of car shipping, and some tips on how to prepare your car for shipping.
Types of Car Shipping Services
Choosing the right car shipping service is integral, but it can be a complex task, especially with the various options available in the market. If you know about all four types of services to ship a car, including open car transport, enclosed car transport, door-to-door shipping, and terminal-to-terminal shipping. We will provide you with essential insights to help you make an informed decision based on your requirements and preferences.
Open Car Transport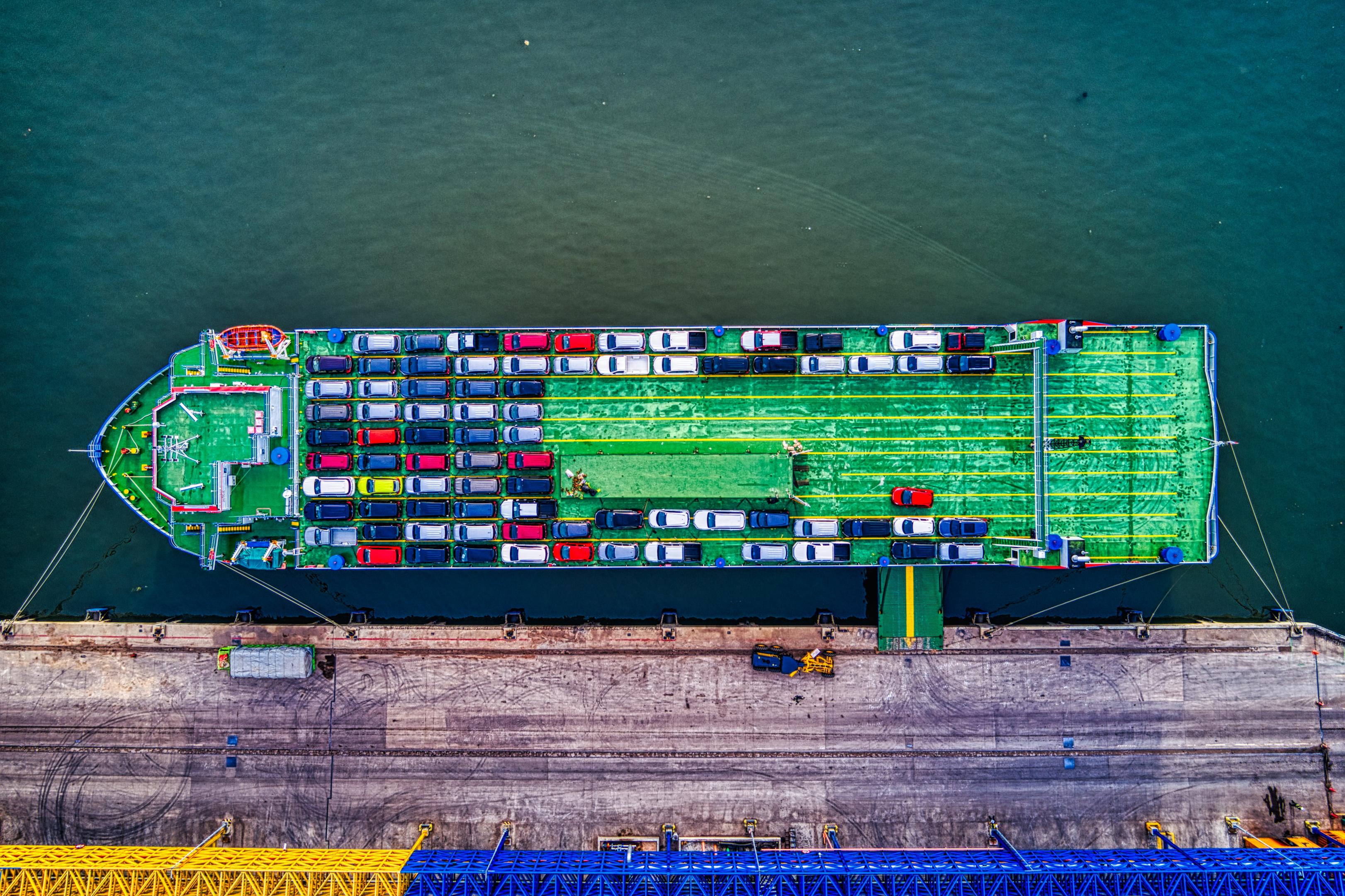 Open Car Transport is the most common and cost-effective method used to ship a car locally. In this type of service, cars are transported on open-air trailers, typically accommodating 8-10 vehicles per trailer. The vehicles are safely secured with chains, straps, or wheel nets to prevent any movement during transit.
Though open car transport exposes vehicles to weather elements and road debris, the risk of damage remains minimal. This method is ideal for standard vehicles, including sedans, SUVs, and trucks. However, if you own a luxury or vintage car, you might want to consider other shipping options that offer greater protection.
Many carriers offer flexible scheduling and competitive pricing with open car transport, which makes it a popular choice for both private and commercial customers. Remember to research various carriers, read reviews, and ensure that they are licensed and insured before making your final decision.
Enclosed Car Transport Services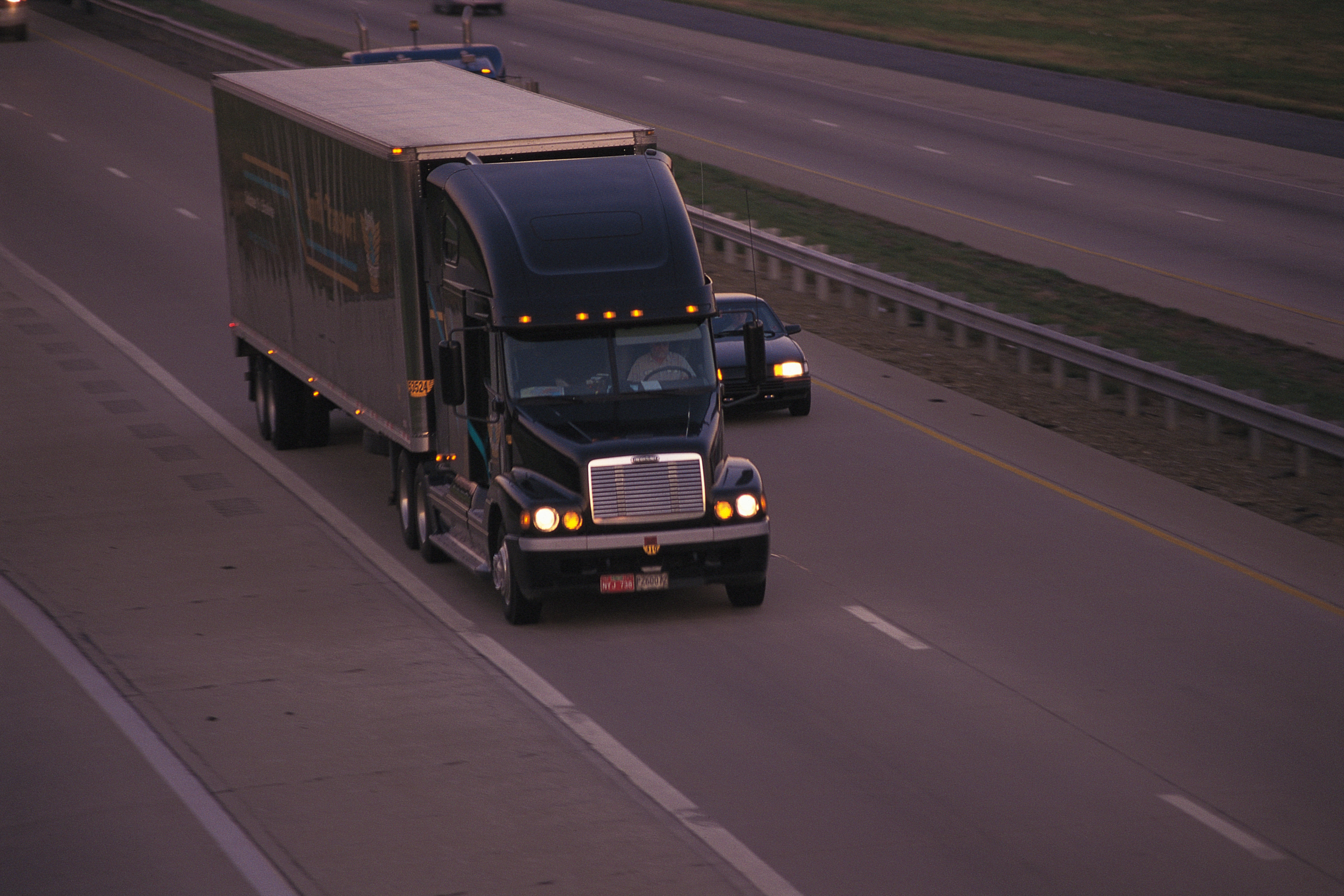 When it comes to shipping a vehicle, especially a high-value or vintage car, choosing the right shipping method is crucial. Enclosed transport offers unparalleled protection and security, ensuring that your prized possession reaches its destination in pristine condition. This service is highly recommended for luxury vehicles, classic cars, and high-performance sports cars, as it safeguards them from weather elements, road debris, and potential damages during transit.
An auto transport company that specializes in enclosed auto transport utilizes fully covered carriers, which are either hard-sided or soft-sided. Hard-sided carriers provide an additional layer of protection, preventing any potential dents or scratches caused by external factors while you ship a car to another state. Soft-sided carriers, on the other hand, are equipped with heavy-duty tarps that shield vehicles from dirt and dust while still offering a secure environment.
Enclosed auto transport also ensures greater privacy and confidentiality, as your vehicle remains hidden from public view throughout the journey. This is particularly beneficial for owners of rare or one-of-a-kind vehicles who wish to keep their investments under wraps.
While opting for an enclosed transport service might cost more than other shipping methods, the peace of mind and protection it offers are well worth the investment.
Door-to-Door Shipping Process
Door-to-door auto shipping company is the epitome of convenience and efficiency in the vehicle transportation industry. This service eliminates the hassle of dropping off and picking up your car at designated terminals, making the process seamless and stress-free. With Door-to-Door shipping, auto transport companies pick up your vehicle directly from your home or a nearby location and deliver it to your desired destination without any additional effort on your part.
Car shipping companies offering door-to-door service provide personalized and reliable solutions tailored to your specific needs. A professional driver and robust carrier are great at handling various types of vehicles, ensuring safe and secure transportation. The communication between you and the auto transport company remains constant, providing you with timely updates on your vehicle's status and estimated delivery time.
Although Door-to-Door delivery service is usually priced higher than Terminal-to-Terminal shipping, the added convenience justifies the cost. When selecting a car shipping company, it's crucial to verify their credentials, insurance coverage, and customer reviews. This will help you make an informed decision and choose a reliable auto transport company that meets your expectations.
Terminal-to-Terminal Shipping Process
Terminal-to-terminal car shipping is a popular and budget-friendly option for individuals seeking an efficient auto transport solution. This service involves transporting vehicles between designated terminals, where customers drop off and pick up their cars. Car shipping companies that offer this service usually have a network of terminals strategically located across the country to cater to their client's needs.
One of the main advantages of terminal-to-terminal auto transport is its cost-effectiveness. Auto transport companies often charge lower fees for this service compared to Door-to-Door Shipping, as it requires less logistical planning and resources. Additionally, it allows carriers to optimize their routes, leading to reduced transit times and fuel costs, which translate into savings for customers.
However, the Terminal-to-Terminal service might not be the ideal choice for everyone. Customers must arrange transportation to and from the terminals, and there may be storage fees if the vehicle isn't picked up promptly. It is essential to consider these factors when choosing a car shipping service that best suits your needs.
Factors that Affect the Cost of Car Shipping
When it comes to car shipping, various factors influence the overall cost. Understanding these factors can help you make informed decisions and potentially save money on your auto transport. This brief will discuss four critical factors that affect car shipping costs: Distance, Type of Service, Type of Vehicle, and Time of Year.
Distance
When it comes to car shipping, distance is one of the most significant factors that can affect the cost of transporting your vehicle. The further the distance, the more expensive it is to transport your car. This is because long-distance transportation involves additional expenses, such as fuel costs, toll fees, and labor costs for the professional driver or auto transport company.
Other factors, such as the weight and size of the vehicle, the type of transport method, and the level of insurance coverage, can also influence the overall car shipping quotes. Therefore, it is essential to consider the distance involved when estimating the cost of shipping your car to ensure that you have a realistic budget and choose a reputable auto transport service that offers competitive rates for the distance you need to travel.
Type of Service
When it comes to shipping your car, the type of service you choose can greatly impact the cost. There are a few different options available, including open transport and enclosed transport. Open auto transport is the most common and affordable option, as your vehicle is transported on an open trailer with other cars. Enclosed transport, on the other hand, provides more protection for your vehicle by enclosing it in a car trailer. This option is generally more expensive, as it requires special equipment and provides extra security.
Additionally, the distance your car is being shipped and the time of year can also affect the cost. It's important to consider all of these factors when choosing a vehicle shipping service and to shop around for the best rates. By understanding how the type of service affects the cost of car shipping, you can make an informed decision that meets both your needs and budget.
Type of Vehicle
When it comes to shipping a vehicle, the type of vehicle being transported can have a significant impact on the overall cost. Larger and heavier vehicles, such as SUVs, trucks, and vans, typically require more space and weight capacity on the carrier and may cost more to ship compared to smaller vehicles, like sedans or coupes. The type of vehicle can also affect the level of care and handle required during auto transport. Classic or luxury vehicles, for example, may need special equipment and handling to ensure they are protected during transit, which can increase the cost.
Additionally, the distance of the auto transport, as well as the pickup and delivery locations, can also affect the cost of car shipping. Ultimately, the type of vehicle being shipped is just one of the many factors that contribute to the overall cost of car shipping.
Time of Year
The time of year can have a significant impact on the cost of auto shipping. Generally speaking, the cost of car shipping tends to be higher during the peak summer months and lower during the winter months. This is because, during the summer, there is a higher demand for car shipping services, as many people are relocating or going on long trips. This increased demand can lead to higher prices due to supply and demand dynamics.
In contrast, during the winter months, there tends to be less demand for car transport services as fewer people are traveling or relocating. This lower demand can result in lower prices, as car shipping companies may offer discounts or promotions to attract customers. It's important to keep in mind, however, that the specific timing of your car shipment can also affect the cost. Planning ahead and booking your shipment in advance can help you save money and ensure timely delivery.
How to Prepare Your Car Before Contacting An Auto Transport Company
When it comes to shipping your car to another state, it's important to take the necessary steps to ensure that it arrives at its destination safely. This means doing appropriate preparations before you ship a car. Let's walk through the steps to take to prepare your car for shipping, from cleaning it to disconnecting the battery.
Clean Your Car
Before shipping your car, it's important to clean it inside and out. This will help prevent any damage during auto transport and also make it easier to inspect the car for any existing damage. Here are the steps to take:
Remove all personal items from the car, including any loose items, in the trunk or glove compartment.
Wash the exterior of the car and clean the interior thoroughly, including vacuuming the carpets and wiping down the dashboard.
Take photos of any existing damage so that you have documentation of the car's condition before shipping.
Prepare the Paperwork
Make sure you have all the necessary paperwork ready before shipping your car. This includes the title and registration, insurance documents, and any other necessary permits or licenses. You should also check with the shipping company to see if they require any additional paperwork.
Disconnect the Battery
To prevent any electrical issues during transportation, it's important to disconnect the car battery before shipping. You can hire a professional mechanic to ensure batteries are removed before contacting any auto shipping companies.
How to Choose the Best Auto Transport Companies
1. Research and Compare Different Car Shipping Companies
To ship your car to another state, it's crucial to start by researching and knowing the best car shipping companies. You can find reviews and testimonials on third-party websites, such as Google, Yelp, or the Better Business Bureau. These platforms will provide valuable insights into the quality of services offered by different transporters. To ship a car to another state, narrow down your options to at least three or four companies with good reviews and then compare their prices, delivery timeframes, and additional services.
2. Check for Licensing and Insurance Coverage
The auto transport industry is full of numerous service providers, but not all of them are legit. Before you ship a car to another state, it's essential to ensure that the car shipping company is licensed and insured. Legitimate companies should have a USDOT (United States Department of Transportation) number, as well as an MC (Motor Carrier) number issued by the Federal Motor Carrier Safety Administration (FMCSA). You can verify these numbers on the FMCSA website.
Additionally, inquire about the company's insurance coverage. A reliable car shipping company should provide comprehensive insurance to cover any potential damage during the transport process. It's always a good idea to ask for a copy of the insurance policy to understand the coverage details and limitations.
3. Comparing Quotes and Services
As you explore your options for transporting your car to another state, it's crucial to compare quotes and services from different companies. Remember, the cheapest option may not always be the best one. Instead, focus on finding a company that offers a reasonable price for a quality service. Make sure to inquire about additional auto shipping costs, such as insurance, fuel surcharges, and any other fees that may be applicable. Also, don't forget to ask about the estimated delivery time, the type of transport (open or enclosed), and any guarantees offered by the company.
4. Read Reviews and Testimonials
Reviews and testimonials are crucial for anyone looking to choose the right car transport company. They offer valuable insights into the experiences of previous customers and can help you make an informed decision about which company to trust with your vehicle. Reviews and testimonials provide a glimpse into the quality of service, reliability, and professionalism of a car shipping company.
Positive reviews and testimonials from satisfied customers can be a strong indicator that the company is reputable and provides excellent customer service. On the other hand, negative reviews can be a red flag and may indicate that the company has a history of providing subpar service. By reading reviews and testimonials, you can gain a better understanding of the company's communication, level of care, and overall effectiveness.
Additionally, reading reviews and testimonials can also help you identify any potential issues or concerns that you may need to address before making a decision. Overall, reviews and testimonials are essential tools for anyone looking to choose the right auto transporter, and they should not be overlooked when making a decision.
Conclusion
Time-consuming investigation and extra efforts go into choosing the right company from the big pool of the car shipping industry. But local shipping can be different from shipping a car to another state. This comprehensive guide from car shipping experts at ExoticCarTransport is aimed at helping someone ship a car nationwide with a simple Google search. Once you know what to look for in a professional vehicle shipping provider, you can get your classic car shipped to a new location within a few days.
FAQs on How to Ship Car to Another State
How much does it cost to ship a car to another state?
The cost to ship a car to another state can vary depending on several factors, including the distance of the shipment, the type of vehicle being transported, and the level of service you require. On average, you can expect to pay between $500 and $1500 to ship a car in the United States.
How long does it take to ship a car to another state?
The time it takes to ship a car to another state can vary depending on the distance of the shipment and the level of service you require. On average, you can expect your car to arrive within 7 to 14 days.
How do I prepare my car for shipment?
To prepare your car for shipment, you should ensure that it is clean and free of any personal belongings. You should also disable the car alarm, remove any toll tags or parking passes, and ensure that the fuel level is no higher than a quarter of a tank.
Is my car insured during transport?
Yes, most car shipping companies provide insurance coverage for your vehicle during transport. However, it's important to verify the level of coverage provided and consider purchasing additional coverage if needed.
Can I ship a non-running car to another state?
Yes, many car shipping companies offer services for non-running vehicles. However, you should inform the company of the non-running status of your vehicle before booking your shipment.
Can I track my auto-shipping process?
Yes, many car shipping companies offer online tracking services that allow you to track the progress of your shipment in real-time.
What if my car is damaged during transport?
If your car is damaged during transport, you should immediately inform the shipping company and file a claim with their insurance provider.
Can I choose the type of carrier for my car?
Yes, you can choose between an open carrier or an enclosed carrier to ship a car to another state. Enclosed carriers offer additional protection for your vehicle but are generally more expensive than open carriers.
Can I ship multiple cars at once?
Yes, many auto shipping companies offer services for multiple cars at once. However, you should inform the company of the number of cars you wish to ship before booking your shipment.
Can I ship my car internationally?
Yes, many car shipping companies offer international auto transport services. However, the process can be more complicated and expensive than shipping a car within the United States. You will need to comply with any customs requirements and regulations in the destination country.