Car Shipping Companies Maryland: Delivering Quality Service Every Mile of the Way
Ever found yourself needing to ship a car across the country, perhaps from the historic city of Westminster, Maryland to the buzzing city of Las Vegas? Or maybe you're relocating and need to transport your vehicle from Frederick, Maryland to another part of the state? Regardless of the reason, when you need to move a car from one location to another, it's essential to find reliable and affordable auto shipping services.
Did you know, according to the American Moving and Storage Association, about 3 million people move interstate yearly? Out of these, a significant portion require car shipping services. The auto transport industry is becoming an increasingly essential service in our mobile and fast-paced society. But, the process of selecting the best among many MD auto hauling services can be daunting, especially when you need to balance quality service with cheap car transportation options.
That's where we, at Exotic Car Transport, step in! We've created this comprehensive guide to navigating the landscape of MD car shipping services, and how you can get an instant quote that doesn't break the bank. We'll cover everything from understanding the Maryland auto shipping scene, to spotlighting the best auto transporters in Maryland, and even a deep dive into how much it costs to ship a car from Maryland to California. This article is your one-stop resource for all things related to car shipping in Maryland.
The Landscape of Auto Transport in Maryland
Maryland Car Shipping Industry: A Tale of Growth and Influence
Maryland's auto transport industry has come a long way, with an impressive number of reliable Maryland auto transport services currently available. Over the years, the demand for auto transport, and specifically, Maryland car shipping, has seen a significant surge. This demand is being met by a growing number of car shipping companies, providing a range of services from standard car shipping to specialty MD auto carrier services.
The influence of these car shipping companies extends beyond Maryland's borders, making interstate auto transport a seamless process. In fact, MD auto transportation services, including Baltimore car transport, have a significant role in connecting the state with the rest of the country. As a result, customers now have the luxury to choose from a host of best car shipping companies.
Maryland: A Strategic Geographical Location for Auto Transport
The impact of Maryland's geographical location on auto transport services cannot be overstated. As a coastal state with numerous ports, Maryland is an ideal location for car shipping companies to operate. Not only does it allow easy access to sea routes, but its proximity to major highways also makes land transport highly efficient.
Moreover, Maryland auto transport services are further enhanced by the state's connectivity to other populated regions. This strategic location boosts the effectiveness of MD car hauling services and broadens the reach of Maryland car shipping services.
Whether it's for individual car owners looking to ship their cars cross-country or auto dealerships requiring bulk transportation, the state's geography is advantageous. It facilitates prompt and reliable Maryland auto transport, a critical factor that auto transport Maryland services continuously capitalize on.
The growth of the Maryland car shipping industry and the state's strategic geographical position contribute to the flourishing landscape of auto transport in Maryland. They not only enable a variety of transport options but also assure a high degree of reliability and efficiency in the services offered.
Understanding Car Shipping
Demystifying the Car Shipping Process
Car shipping, as handled by the best car shipping companies, is a process that involves a series of steps designed to ensure the safe and timely transportation of your vehicle. It begins with a consultation, where the specifics of the job are discussed, including the pickup and delivery dates, the type of vehicle, and the choice between open and enclosed auto transport.
The vehicle is then picked up from the specified location, typically your home or a nearby large parking area. Baltimore car transport services, along with other Maryland auto transport services, often offer door-to-door service for maximum convenience.
Before the vehicle is loaded onto the carrier, it is inspected for any pre-existing damage and a report is made. This report will be useful for comparison at the delivery point.
While on transit, your vehicle is covered by the carrier's insurance. This is an assurance that, in the unlikely event of an incident, you are covered. Upon delivery, another inspection is conducted to check for any possible damage during transport.
Once you are satisfied with the condition of your vehicle, the final payment is made and the process is complete. The top Maryland auto transport companies always strive to ensure transparency and open communication throughout the process.
The Importance of Professional Maryland Auto Shipping
Professional MD auto transport services are key to ensuring a stress-free auto shipping experience. When you entrust your vehicle to a reputable Maryland auto transport company, you can rest assured that they have the experience, equipment, and professionalism to handle your car with the utmost care.
Professional Maryland auto transport services also save you time and effort. Instead of driving the car yourself over long distances, risking wear and tear, and potential accidents, you can entrust the job to experts who can deliver your car safely and efficiently.
In addition, professional auto transport companies are regulated by the Department of Transport. This means they are obliged to meet certain safety and insurance requirements that provide protection to you and your vehicle.
In essence, understanding the car shipping process and the importance of professional car transport services is the first step in a successful vehicle transportation experience. These insights offer a clear perspective on what to expect when you decide to ship your car, assuring you that your vehicle is in safe hands.
Noteworthy Car Transport Companies Maryland
Diverse Services Offered by Car Shipping Companies
From shipping a car across the state to nationwide transport, a range of services are offered by Maryland auto shipping companies. These services cater to a variety of needs and scenarios – from the family relocating to a new state to the college student heading off to the University of Maryland in College Park(surrounding areas college park), to the dealership transporting a fleet of cars.
To cater to different budgets and vehicle types, most car shipping companies in Maryland offer both open and enclosed auto transport options. Open car shipping is usually cheaper and is a great option for standard vehicles. Enclosed transport, on the other hand, provides more protection and is often used for classic, luxury, or exotic cars.
Additional services that could be offered by these companies include door-to-door transport, express shipping, and even international shipping. These offerings make car shipping flexible enough to meet the unique needs of each client.
Identifying Reputable Maryland Auto Transport Companies
One of the ways to identify a reliable Maryland auto shipping company is through their track record. By looking at customer reviews and ratings, you can get an idea of the quality of service they provide. Look for companies that have a majority of positive reviews, particularly those that praise the company's communication, timeliness, and care of the vehicles.
Credibility can also be assessed through the company's status with regulatory bodies. Check if the company is registered with the Department of Transportation (DoT) and if they have a USDOT number. You can verify this number on the Federal Motor Carrier Safety Administration's website. This registration is crucial as it demonstrates that the company has met federal standards for transport and safety.
In addition, find out if the car transport company has sufficient insurance coverage. This will ensure that you are covered in the event that any damage occurs to your car during the shipping process.
Maryland to California: A Cross-Country Journey
The Great Adventure: Shipping a Car from Maryland to California
Shipping a car from Maryland to California is a long but manageable journey. The trip stretches over 2,500 miles and could mean traversing through several states, often on interstate highways. Imagine taking that drive yourself – the time, the fatigue, the potential risks on the road, and the costs of food, gas, and accommodation. Now, wouldn't it be easier and more efficient to engage a professional car shipping company to do the job?Let's dive deeper and explore what this cross-country car shipping entails.
Factors Influencing the Shipping Cost
Several factors will influence how much it costs to ship a car from Maryland to California. These include:
Distance: The most obvious factor. A journey from Silver Springs, Maryland to San Francisco, California is longer and consequently costlier than one from Bowie, Maryland to Los Angeles, California.
Vehicle Size and Weight: Larger, heavier vehicles take up more space on the carrier and are more expensive to ship.
Transport Type: Choosing between open car transport and enclosed car transport can impact the cost. Enclosed transport offers more protection but comes at a higher price.
Seasonality: Prices can vary depending on the time of year. Expect to pay more during the summer months when demand for car shipping is high.
Pick-Up and Drop-Off Locations: Pick-ups or drop-offs in areas further away from major cities or shipping routes may incur additional costs.
Estimating the Transit Time
While it's challenging to pinpoint the exact transit time, typically, shipping a car from Maryland to California may take anywhere between a week to ten days. However, this duration can vary based on factors such as the shipping route, weather conditions, traffic, and truck driver's mandatory rest periods.
The Process: Logistics of Shipping Your Car
Choosing to work with a car shipping company simplifies the process greatly. Start by obtaining a free quote from the company. This can usually be done online or over the phone. Once you have accepted the quote, you will need to prepare your car for shipping.
On the day of pick-up, the truck driver will arrive at the agreed location. This could be your home, office, or any other convenient location. A thorough inspection will be performed and a condition report will be filled out. This ensures that any existing damage is documented. Your car will then be loaded onto the carrier and will begin its journey.
Throughout the shipping process, reliable car shipping companies will keep you updated on your vehicle's status. Upon reaching the destination, another inspection will be done before handing over the vehicle.
Whether you are a Maryland resident relocating to California, a college student at the University of Maryland moving for an internship, or buying a car from a Maryland dealership, understanding the process and costs of auto shipping is vital. Ensuring that you engage a reputable car shipping company will take the stress out of this long-distance logistics challenge.
Car Shipping from Baltimore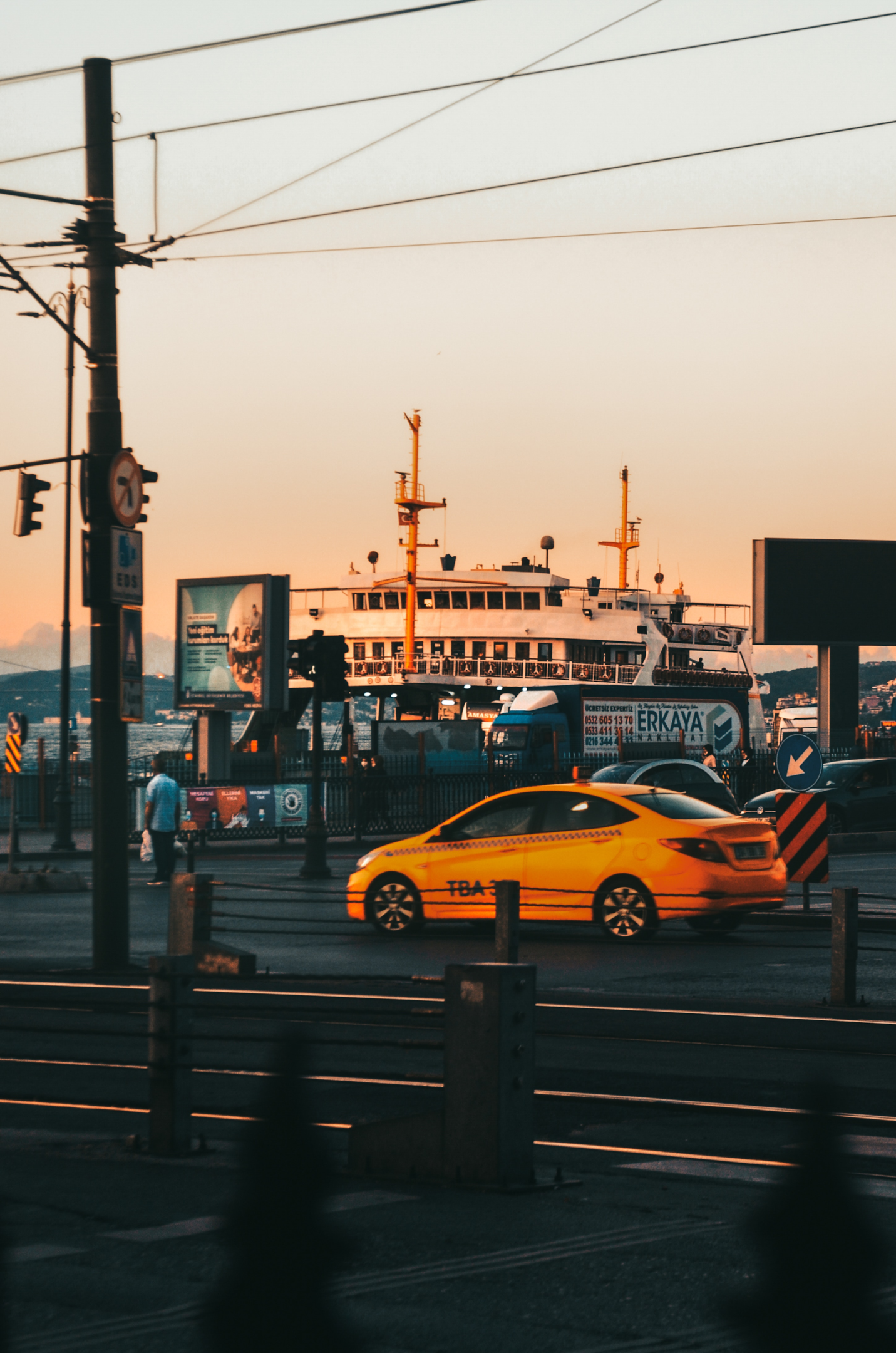 Baltimore: A Car Shipping Hub in Maryland
Located on the eastern coast of the United States, Baltimore is a bustling city with a rich history, diverse culture, and thriving industries. But did you know that it's also a significant hub for car shipping services? Indeed, Baltimore's strategic location and extensive infrastructure make it a popular point of origin for many auto shipping services. Whether you're shipping your car to surrounding areas like Frederick, Silver Spring, or to cities across the United States, Baltimore is a nexus of activity.
Why is Baltimore a Popular Hub for Car Shipping Services?
Baltimore's popularity as a car shipping hub can be traced to a few key reasons:
Strategic Location: Baltimore's coastal location provides easy access to numerous interstate highways and shipping routes, enabling quick and efficient transportation of vehicles.
Major Port City: The Port of Baltimore is one of the most significant auto shipping ports in the U.S., handling thousands of vehicles daily. Its robust infrastructure makes car shipping a smooth process.
Diverse and Extensive Services: Baltimore is home to a wide range of shipping companies. They offer an array of services including, but not limited to, open and enclosed transport, door-to-door delivery, and terminal-to-terminal shipping.
Navigating the Car Shipping Services in Baltimore
Car shipping from Baltimore involves several steps, each of which plays a crucial role in ensuring a smooth and efficient process. Here's what to expect:
Getting a Quote: Contact shipping companies in Baltimore for quotes. These should provide detailed breakdowns of the costs involved. Remember, the cheapest car transportation options might not always offer the best service.
Preparing Your Car: Before your vehicle is picked up, you should prepare it for shipping. This may include cleaning the car, removing personal items, and disabling the alarm. Some companies might even offer a free car wash prior to shipping!
Vehicle Pick-Up: The shipping company will arrange a convenient time and place for pick-up. This could be your home, workplace, or even a nearby Maryland inspection station.
Shipping Your Car: Depending on your chosen service, your car could be shipped alone or with other vehicles. The shipping process will be handled by professional drivers or through trusted shipping companies in baltimore.
Vehicle Delivery: Upon arrival at the destination, your vehicle will undergo a final inspection. This ensures it's in the same condition as when it left Baltimore.
Baltimore's thriving car shipping industry means residents of surrounding areas like Laurel, Hagerstown, and College Park, Maryland, can enjoy top-tier auto shipping services. Whether you're shipping your car locally within Maryland or across the country, Baltimore's car transport companies have you covered every mile of the way.
Types of Car Shipping Services
Understanding the Options: A Look at Car Shipping Services
Shipping your car can seem like a daunting process, especially with the myriad of services available. But don't worry! Here, we'll take a close look at the different types of car shipping services offered by car transport companies in Maryland and discuss the pros and cons of each to help you make an informed decision.
Open Carrier Transport
Open carrier transport is one of the most common forms of car shipping services. It involves securing vehicles onto a large, open-air trailer.
Pros:
Cost-Effective: Open carriers are often the cheaper car transportation option, making them a popular choice for many people looking to ship vehicles.
Availability: Given their widespread use, finding an open carrier transport in Maryland, whether you're in Silver Spring, Rockville, or Gaithersburg, is relatively easy.
Cons:
Exposure to Elements: Since vehicles are not covered during transit, they're exposed to weather conditions and potential road debris.
Enclosed Carrier Transport
For those shipping luxury or classic cars, enclosed carrier transport is usually the go-to option. As the name suggests, vehicles are placed within an enclosed trailer for protection.
Pros:
Protection: Enclosed carriers protect vehicles from external elements and potential damage during transit.
Privacy: With enclosed shipping, your vehicle is out of sight from prying eyes, maintaining its privacy.
Cons:
Cost: Enclosed carrier transport typically costs more than open carrier services.
Door-to-Door Service
Door-to-door service is a convenient option that involves the pickup and delivery of your vehicle directly from and to specified locations.
Pros:
Convenience: Door-to-door service saves you the hassle of dropping off and picking up your car from transport hubs.
Cons:
Higher Cost: This service often comes with a higher price tag due to the added convenience.
From the busy streets of Westminster to the tranquil areas of Cumberland or Greenbelt, Maryland shipping companies offer a variety of services to cater to your specific needs. Whether you opt for the convenience of door-to-door service or the cost-effectiveness of open carrier transport, rest assured that Maryland's reliable auto shipping services have got you covered.
Final Words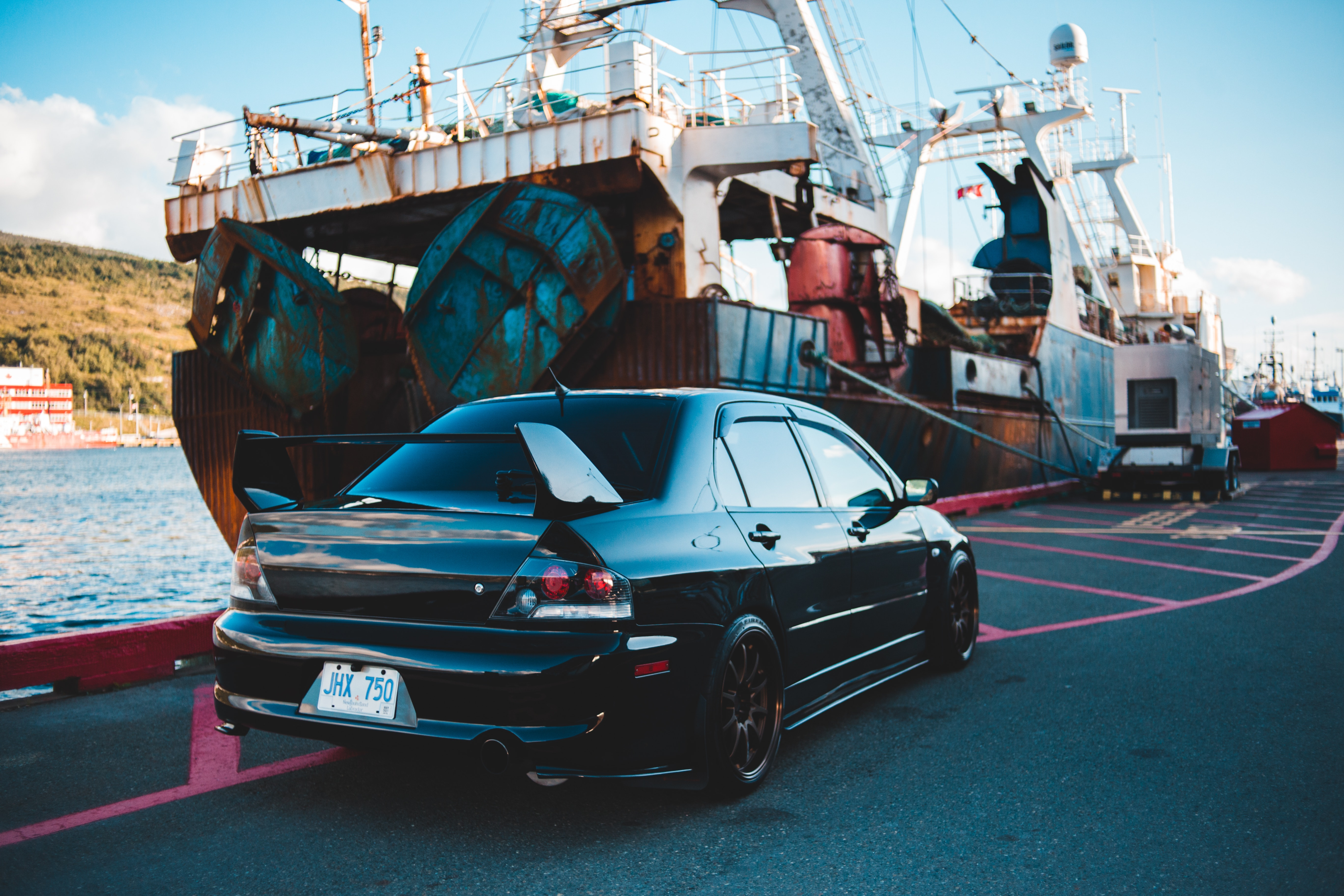 Shipping a car doesn't have to be a challenging task. With the right information and a trusted partner like Exotic Car Transport, you can ensure your vehicle arrives at its destination safely and on time. Whether you're shipping your car to the vibrant National Aquarium in Maryland or across the state line, our MD auto shipping services are designed to meet a variety of needs. We've got you covered with affordable and reliable options.
Remember, not all car shipping services are created equal. It's essential to choose a partner that prioritizes your needs, offers excellent service, and, of course, gives you the best price. We're confident that Exotic Car Transport ticks all those boxes and more.
Why wait? Contact us today for an instant quote and let us show you why we're the preferred choice for car