How We Are Alaska's Premier Vehicle Shipping Solution: Your Guide to the Best Car Shipping Company to Alaska
Shipping a vehicle to Alaska presents a unique set of challenges, from navigating the vast distances and unpredictable weather conditions to finding a reliable auto transport company that understands the intricacies of the Alaskan landscape. As a premier car shipping company, we at Exotic Car Transport consistently demonstrate our ability to provide safe, efficient, and hassle-free transportation for Alaska-bound vehicles. In this comprehensive guide, we'll explore the ins and outs of our company, highlighting our services, pricing, insurance coverage, and more to help you make an informed decision when choosing the best car shipping company for your Alaska-bound vehicle.
Background and History of Exotic Car Transport
Company's founding and mission
Exotic Car Transport was founded with the mission to provide exceptional vehicle transportation services across the United States, including the beautiful state of Alaska. Our commitment to excellence, customer satisfaction, and the highest level of care for every vehicle type is at the core of our business. As a company, we strive to deliver unparalleled auto transport services while maintaining a personal touch with our clients.
Experience and expertise in shipping to Alaska
With over 35 years of experience in the industry, we have developed the expertise to navigate the unique challenges associated with shipping vehicles to Alaska. We have established strong connections with major ports and transport networks in southeast Alaska, ensuring seamless service for our customers. Our team of skilled professionals is well-versed in handling different vehicle types, from luxury cars to motorcycles, and everything in between. We are well-equipped to manage the complexities of shipping to Alaska, including managing license plates and adhering to state nationwide regulations.
Notable achievements and industry recognition
Our dedication to providing outstanding car shipping services has garnered us recognition within the industry. As a result, we have become a suggested location for many customers seeking a reliable and efficient auto transport service. Our reputation for excellence is demonstrated by our numerous positive customer reviews and testimonials, which attest to our commitment to delivering the highest quality service.
At Exotic Car Transport, we pride ourselves on offering both open transport and enclosed transport options, ensuring that our customers have the flexibility to choose the best solution for their needs. Our experience in shipping vehicles to Alaska and our industry recognition make us the ideal partner for your Alaska-bound vehicle transportation requirements.
Services Offered by Exotic Car Transport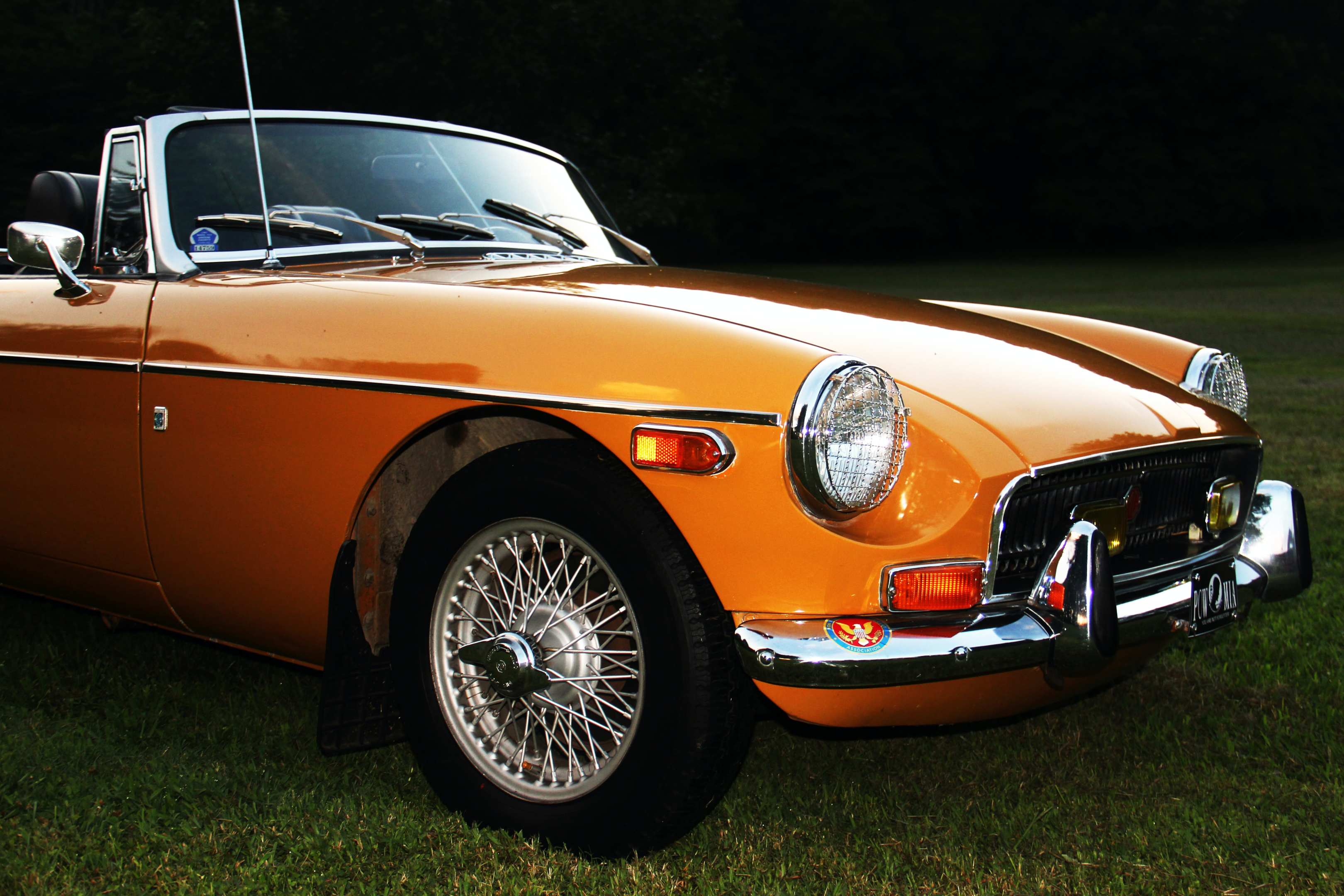 When it comes to Alaska car shipping, Exotic Car Transport has a variety of services designed to cater to the unique needs of Alaska-bound vehicles. As a top Alaska car transport company, they offer three main shipping options, ensuring the utmost care and efficiency in auto shipping.
Shipping options for Alaska-bound vehicles
Open carrier transport
The most popular and cost-effective option for shipping cars is open carrier transport. This method involves transporting your vehicle on an open-air trailer, providing an affordable solution for car shipping to Alaska. Open car carriers are widely used by Alaska auto transport companies, making them a reliable choice for your vehicle shipping needs.
Enclosed carrier transport
For those seeking added protection for their vehicles during transit, Exotic Car Transport offers enclosed carrier transport. This method keeps your vehicle shielded from the elements and potential road debris, making it an ideal choice for high-value, luxury, or classic cars. While it may come with a slightly higher price tag, enclosed carrier transport ensures your vehicle arrives in pristine condition.
Expedited shipping
If you're in a hurry to get your car to Alaska, Exotic Car Transport's expedited shipping option is the perfect solution. Offering priority scheduling and faster delivery times, this service ensures your vehicle reaches its destination quickly and safely.
Additional services and features
In addition to the standard Alaska auto shipping options, Exotic Car Transport offers several additional services designed to enhance the overall vehicle shipping experience.
Door-to-door service
For ultimate convenience, Exotic Car Transport provides door-to-door shipping service, eliminating the need to drop off or pick up your vehicle at a terminal. Our professional drivers will collect your car from your specified location and deliver it directly to your destination in Alaska.
Vehicle tracking and updates
Exotic Car Transport offers real-time vehicle tracking and updates to give you peace of mind during the auto transport process. This feature allows you to monitor the progress of your car shipping to Alaska and ensures you're always in the loop about your vehicle's whereabouts.
Storage facilities
Understanding that circumstances may change, Exotic Car Transport provides secure storage facilities for your vehicle if needed. This service ensures your car remains safe while you finalize your plans and make arrangements for its final destination.
By offering a comprehensive range of services, Exotic Car Transport stands out among Alaska auto transport companies, making us the number one choice for Alaska car transport. With competitive vehicle shipping rates and a commitment to quality service, we provide an unparalleled auto shipping experience to get your new cars or classic inoperable vehicles to Alaska without hassle.
Insurance coverage and protection
Shipping your vehicle with a reputable Alaska auto transport company is essential to ensure its safety during transit. As a trusted car shipping Alaska provider, we offer comprehensive insurance coverage options to protect your vehicle shipment from unforeseen events.
Standard insurance policy
As a fully insured Alaska auto shipping company, Exotic Car Transport's standard insurance policy provides coverage for any damages that may occur during the transport process. This policy is included in our car shipping services, offering peace of mind knowing your vehicle is protected while in our care. The standard insurance covers most circumstances, ensuring your vehicle is well-protected during its journey to Alaska.
Optional supplemental coverage
Exotic Car Transport offers optional supplemental coverage for those seeking additional protection for their vehicle shipment. This enhanced coverage is designed to provide an extra layer of security for high-value or specialty vehicles, ensuring they are covered beyond the standard policy limits. By choosing this option, you can tailor your insurance coverage to suit your specific needs and preferences, providing added assurance that your vehicle is in safe hands with an Alaska vehicle transport company like Exotic Car Transport.
Handling claims and resolution process
In the unlikely event that damages occur during transit, Exotic Car Transport's professional and responsive claims and resolution process ensures a smooth and efficient resolution. As one of the leading car shipping companies, we are committed to customer satisfaction and will work diligently to address any concerns or claims. Our dedicated team will guide you through the entire process, from filing the initial claim to the final resolution, making it as stress-free as possible.
With Exotic Car Transport's robust insurance coverage and protection options, you can rest easy knowing your vehicle is in the hands of a reliable and fully insured Alaska auto transport company. Our commitment to providing top-notch car shipping services is evident in our comprehensive coverage and efficient claims handling, setting us apart from other car shipping companies in the industry.
Pricing and cost structure
Being a top Alaska auto transport company, we offer competitive pricing for our car shipping services, ensuring customers receive the best value for their investment. Understanding the cost to ship a car to Alaska involves considering several factors that impact the overall price.
A. Factors affecting shipping costs
Vehicle size and weight
The size and weight of your vehicle play a significant role in determining the cost of your car shipping to Alaska. Larger, heavier vehicles typically require more space and fuel to transport, resulting in higher shipping costs.
Distance and route
The distance and route between your origin and destination also affect the cost of your Alaska car transport. Longer distances and routes through difficult terrain or remote locations can increase the overall price of shipping.
Shipping method
The shipping method you choose, whether open carrier transport, enclosed carrier transport, or expedited shipping, will also impact the cost of your vehicle shipment. Enclosed and expedited shipping options generally come with a higher price tag than open carrier transport.
B. Obtaining a vehicle shipping quote and understanding fees
To get a clear understanding of your vehicle shipping costs, you can request an instant quote from our professionals. This quote provides a detailed breakdown of the fees associated with your car shipping Alaska service, ensuring transparency and no hidden costs.
C. Alaska car shipping payment options and terms
Exotic Car Transport provides a variety of payment options for Alaska auto shipping services, catering to different customer preferences. We accept major credit cards, checks, and wire transfers, allowing for a smooth and convenient payment process. The payment terms typically involve an initial deposit, with the remaining balance due upon delivery or pickup of your vehicle.
By offering a transparent pricing structure and flexible payment options, Exotic Car Transport ensures a hassle-free experience for customers seeking to ship their vehicle to Alaska.
Customer support and communication
At Exotic Car Transport, we understand the importance of effective communication and exceptional customer support. We prioritize our customers' needs and concerns, ensuring a seamless and stress-free vehicle shipping experience.
Multi-channel assistance
To cater to the diverse preferences of our customers, we offer multiple channels for assistance. Our dedicated customer support team can be reached via phone, email, or through our website's contact form. By providing various avenues for communication, we ensure that our customers can easily reach out to us with any questions or concerns related to their vehicle shipping process.
Hours of operation and response times
Our customer support team is available during regular business hours, from Monday to Friday. We understand the importance of timely responses and are committed to addressing any inquiries as quickly as possible. Our team strives to provide prompt and accurate information to our customers, ensuring a hassle-free shipping experience.
Client testimonials and reviews
At Exotic Car Transport, we take great pride in the positive feedback we receive from our satisfied customers. Our client testimonials and reviews highlight our commitment to exceptional service and our ability to meet and exceed customer expectations. These reviews serve as a testament to our dedication to providing the highest level of care and expertise in the vehicle shipping industry. By consistently delivering top-notch service and maintaining open lines of communication, we continue to build long-lasting relationships with our customers.
Preparing your vehicle for shipping with Exotic Car Transport
Properly preparing your vehicle for shipping with Exotic Car Transport is crucial to ensure a smooth and stress-free experience. Following these steps can help safeguard your vehicle and streamline the shipping process.
Necessary documentation and paperwork
Before shipping your vehicle, make sure you have all the required documentation and paperwork readily available. This typically includes your vehicle registration, proof of insurance, and a valid driver's license or government-issued photo ID. Additionally, check if there are any specific requirements for shipping your vehicle to Alaska, such as import or export documentation, to avoid any delays or complications during the shipping process.
Cleaning and inspecting your vehicle
Clean your vehicle thoroughly, both inside and out, before shipping. A clean vehicle makes it easier to identify any pre-existing damages or issues during the inspection process. Take photos of your vehicle from multiple angles, and document any pre-existing dents, scratches, or other damages. Share this information with the shipping company to ensure a transparent and accurate record of your vehicle's condition before shipping.
Securing and removing personal items
Remove any personal belongings from your vehicle before shipping, as these items are not covered by the shipping company's insurance policy. Additionally, any loose items inside the vehicle can cause damage during transit. Be sure to secure any non-removable aftermarket accessories or custom parts, such as spoilers or roof racks, to prevent damage during transport.
Preparing for Alaska's unique weather conditions
Alaska's weather conditions can be harsh and unpredictable. To ensure your vehicle is well-prepared for the journey, check your vehicle's fluid levels, tire pressure, and battery condition. Consider installing winter tires or using antifreeze to protect your engine from freezing temperatures for a car shipped during winter. By taking these precautions, you can help ensure your vehicle arrives in Alaska in the best possible condition.
Using a direct service to ship vehicles to Alaska is always recommended. Following these steps to prepare your vehicle for shipping with Exotic Car Transport can make the process smoother and more efficient. Proper preparation can help protect your vehicle during transit and ensure a successful shipping experience.
Final Word- Hire the Best Alaska Car Transport Company
In conclusion, we at Exotic Car Transport stand out as a top choice for shipping vehicles to Alaska, offering a seamless and worry-free experience from start to finish. With a wealth of industry experience, comprehensive services, robust insurance coverage, and exceptional customer support, we continue to set the standard for excellence in the car shipping industry and provide direct service for shipping all types of cars to Alaska.
Choosing a reputable and experienced car shipping company like Exotic Car Transport can make all the difference when it comes to ensuring your vehicle's safe and timely arrival in Alaska. Get in touch with us to get a free quote and estimated transit times for the whole process.
Alaska Auto Transport FAQs
Q: How does Exotic Car Transport determine the cost of shipping a car to Alaska?
A: The cost of shipping a car to Alaska with Exotic Car Transport depends on several factors. These include the size and weight of your vehicle, the distance and route, and the shipping method you choose (open carrier, enclosed carrier, or expedited shipping). To get an accurate estimate of the cost, you can request an instant quote from our website or contact our customer support team. We strive to provide competitive pricing while maintaining the highest standards of quality and safety for your vehicle during the shipping process.
Q: Do I need to be aware of any coast guard regulations or rules when shipping a car to Alaska with Exotic Car Transport?
A: As a premier car shipping company, we at Exotic Car Transport ensure that we comply with all necessary coast guard regulations when shipping your vehicle to Alaska. Our team of qualified drivers and shipping professionals are well-versed in the requirements and guidelines set forth by the coast guard, ensuring your vehicle is delivered safely and in accordance with all regulations.
Q: What measures does Exotic Car Transport take to ensure my vehicle is delivered safely to Alaska?
A: At Exotic Car Transport, we prioritize the safety and security of your vehicle during the shipping process. Our team of qualified drivers and shipping professionals follow strict safety protocols and use the latest equipment to ensure your vehicle is handled with care. Additionally, our comprehensive insurance coverage provides added peace of mind in the unlikely event of any damage during transit.
Q: Can I save money by shipping a car with Exotic Car Transport, as opposed to using stateside trucking services?
A: Yes, you can potentially save money by shipping a car with Exotic Car Transport. We offer competitive pricing and a variety of shipping options to cater to different budgets and preferences. By choosing the right shipping method and working with our experienced team, you can save money while still ensuring your vehicle is shipped safely and efficiently to Alaska.
Q: What should I consider when deciding to ship a car with Exotic Car Transport?
A: When deciding to ship a car with Exotic Car Transport, it's essential to consider factors such as the shipping method (open or enclosed carrier), whether you need expedited shipping or not, and any additional services you may require, such as door-to-door delivery or storage facilities. By understanding your specific needs and working closely with our knowledgeable customer support team, you can ensure a smooth and successful car shipping experience to Alaska.